Returning to Things You Love After Treatment Can Restore Normalcy
Country legend Toby Keith, 62, is a perfect example of someone who continues to do what he loves amid a cancer battle. A few days ago, Keith made a surprise appearance alongside the country music duo LoCash for a performance at the Tin Roof in Orlando, Florida.
Keith was diagnosed with stomach cancer in the fall of 2021. The cancer warrior said he underwent six months of chemotherapy, radiation, and surgery.
If you've been diagnosed with cancer, remember not to let it define you. One way to do this is by finding things you enjoy and tapping into them, like Keith has.
Experts say that prioritizing mental health and things that make you happy can make a big difference in recovery.
For many people fighting cancer, doing things they love can really help them cope with a diagnosis, and the physical and mental toll of treatment. For 62-year-old country legend Toby Keith, he has continued to impress fans and sing his heart out despite his ongoing battle with stomach cancer.
The iconic singer-songwriter recently made a surprising appearance alongside the country music duo LoCash, previously known as LoCash Cowboys, at the Tin Roof in Orlando, Florida.
Read More
Keith, who had been in The Sunshine State for the ICAST 2023 fishing trade show, took to the stage a few days ago with LoCash, a duo made up of singers Chris Lucas and Preston Brust, to sing some hit songs.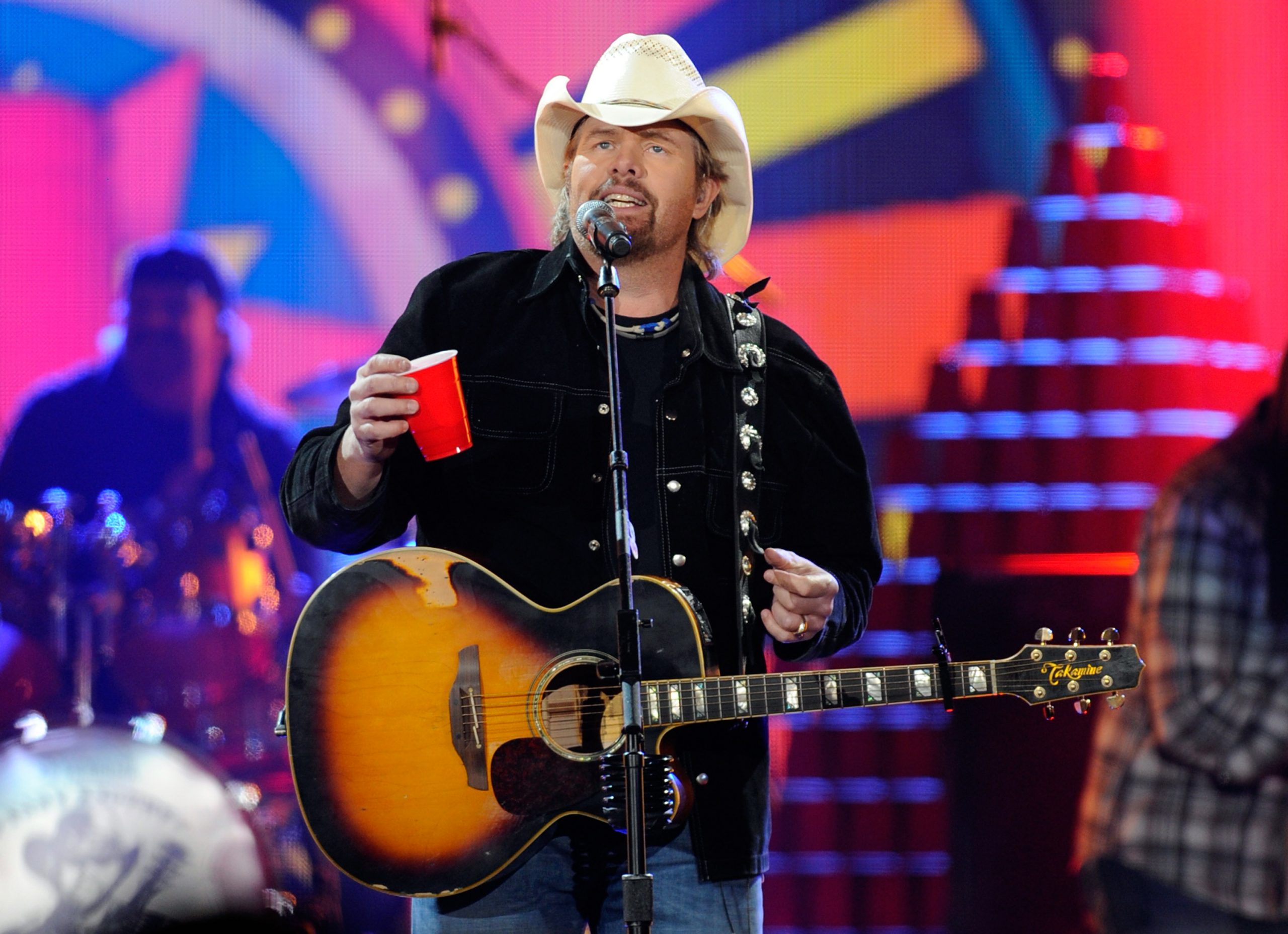 Thanks to LoCash, footage of the memorable night was shared on their Instagram and YouTube pages. "We got the pleasure of sharing the stage and singing some classics the other night with the legend himself @tobykeith," LoCash
captioned one of their Instagram posts
featuring a brief clip from the concert. "Orlando, FL was one for the books."
Another post by LoCash read, "Toby Keith was in the house the other night. We loved gettin to play some songs up there with him and tear it up."
Keith sang three songs that night, Chuck Berry's iconic 1958 rock song, "Johnny B. Goode," Jerry Lee Lewis' hit "Great Balls of Fire," and his own beloved song and first No. 1 hit "Should've Been a Cowboy."
The father of three, who has been battling cancer since the fall of 2021, appeared to be energetic and having a fun-filled time on stage.
One fan even took to Instagram to recount the unexpected performance with a video of Keith singing, "Should've Been a Cowboy."
"Walked into the bar without knowing who was going to jump up on the stage," the user wrote alongside the footage. "@tobykeith still knows how to throw a party!"
Other fans took to LoCash's Instagram page to comment on how Keith is an inspiration, getting back to what he loves doing while facing a difficult cancer diagnosis.
"Talk about an inspiration! Still out there giving the fans what they want! Just know we love you on and off stage," one fan wrote. "Keep on fighting the good fight!"
"Makes my heart so happy to see @tobykeith back out, he couldn't have teamed up with any better love ya'll," another commented.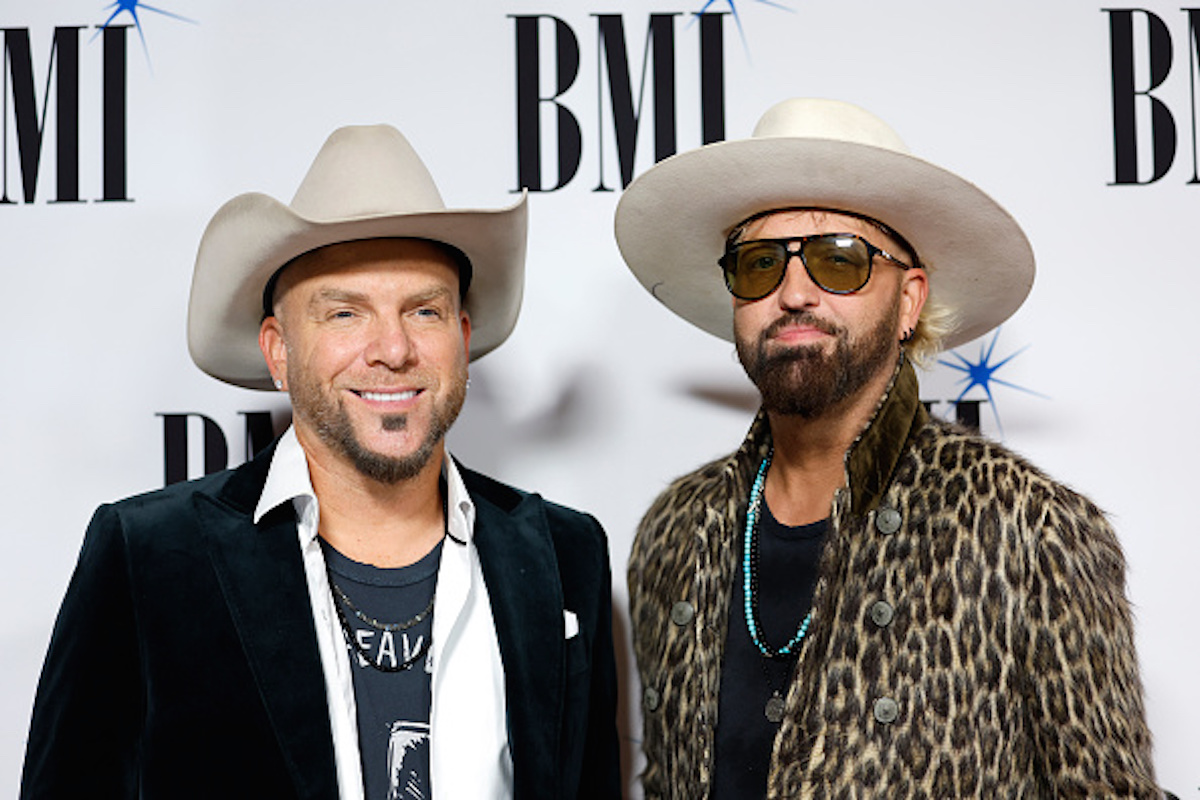 The unexpected Keith performance comes amid news that the country star will be receiving the Country Icon Award at the People's Choice Country Awards on September 28.
"We're overjoyed to honor legendary artist Toby Keith with the first-ever country icon award," Cassandra Tryon, a VP for NBCUniversal television and streaming, said in a statement, according to Billboard.
"As a talented songwriter and powerhouse performer, Keith has touched the hearts of fans across the globe. His illustrious career and passion for philanthropy has cemented his place as an icon in country music history."
RELATED: 'It's The American Way': Country Singer Toby Keith Impresses Fans With 'Once-In-A-Lifetime' Uber Karaoke Performance Amid Stomach Cancer Battle
Toby Keith's Cancer Journey
Toby Keith was diagnosed with stomach cancer in the fall of 2021. The beloved country singer has not said much publicly about his cancer journey outside of limited interviews and announcing it on his social media last year.
Keith told Country Music Television in an interview, "I need a little bit of time to just rest up and heal up."
— Toby Keith (@tobykeith) June 12, 2022
RELATED: As He Battles Cancer, Country Singer Toby Keith Triumphantly Returns to the Stage After Being 'On the Lam' Since Diagnosis 
"I'm thinking about getting back to fighting shape…It's pretty debilitating to have to go through all that, but as long as everything stays hunky-dory, then we'll look at something good in the future," he added.
The brave singer underwent six months of chemotherapy, radiation, and surgery. He had to cancel scheduled concerts following his diagnosis so he could focus on his recovery.
RELATED: Grateful Celebrities: From Robin Roberts to Jeff Bridges, These 5 Stars Embody Thankfulness
Despite his own cancer battle, Keith maintains a grateful and positive mindset. He still hosted his annual Toby Keith & Friends Golf Classic tournament to raise money for kids earlier this summer.
And his support for our troops continues online even though he's scaled back his travels and performances for the military at this time.
Finding Joy Amid a Cancer Journey
If you've been diagnosed with cancer, remember to try not to let it define you. One way to do this is by finding things you enjoy and tapping into them, like Keith. Taking care of your emotional health is important during the cancer journey as well.
"We know from good studies that emotional health is associated with survival, meaning better quality of life is associated with better outcomes," Dr. Dana Chase, a gynecologic oncologist at the David Geffen School of Medicine at UCLA, previously told SurvivorNet.
Dr. Dana Chase explains the importance of caring for your mental health while facing cancer.
Dr. Chase advocates for cancer warriors to prioritize their mental health. She says finding activities that bring you joy is part of the journey to boost your overall mental health.
Sometimes the activities can be art, cooking, spending time with loved ones, pet therapy, or music. Based on recent social media posts featuring Keith, he may be tapping into some of these joyful activities himself.
Cancer Survivors Say 'Do What You Love Now'
Cancer treatment can disrupt life for many people, but those who have been through it say it's helpful to keep doing activities you love to distract yourself from possible challenges.
For survivor Lydie Roth, who has been battling cancer since she was a teenager, her diagnosis caused her to put her dreams of being a fitness model on hold. However, it hasn't stopped her from doing what she loves working out any chance she can get, despite regular pain she experiences due to her battle with sphenoid sinus cancer.
Roth regularly shares her exercise routines through social media, which has attracted many fans and followers who are inspired by her journey.
Non-Hodgkins Lymphoma Survivor Lydie Roth Still Does What She Loves, Even With Cancer
"You never know what will happen in your life, so it's better to spend time doing your favorite activities," says Roth.
Ovarian cancer survivor Rhonda Gold is another inspiring example. She was able to keep up with her favorite hobbies thanks to the help from some of her closest friends. One of her favorite activities is participating in dog shows, but due to cancer treatment not allowing her to travel since she's immunocompromised, she couldn't be hands-on in the dog showing universe.
However, to help Gold feel more involved, some of her friends would send her pictures from the dog shows and adorable pictures of the pups.
"There were a lot of virtual dog shows, people who were ringside with video and send me videos of what was happening," Gold says. "I did follow a lot of the results for the dog shows, because it was something I was interested in. Don't take things for granted. Make sure you do all the things now that you love."
Ovarian Cancer Survivor Still Got To Enjoy Her Favorite Activity During Treatment
Contributing: SurvivorNet Staff
Learn more about SurvivorNet's rigorous medical review process.
---