A COVID Misdiagnosis May Have Cost Mother Her Life
Gill Dutton, 65, learned she had stage IV lung cancer last year after she was misdiagnosed with COVID in a series of telemedicine appointments.
Dutton had been responding well to chemotherapy, but she developed an infection and passed away.
Dutton's daughters are now calling on doctors to no longer deny patients in-person visits.
The death of a beloved mother and grandmother who passed away from stage IV lung cancer complications after a COVID misdiagnosis has prompted her daughters to spring into action.
Liz Parker, 35, and her younger sister Lisa McBlane, 33, tell DailyMail.com that their mother was "failed by the system."
Read More
Gill Dutton developed a cough early in the pandemic and was told she was suffering from COVID.
That diagnosis came during brief telephone consultations, with requests for an in-person appointment being denied because of the pandemic.
When she finally managed to visit with her medical provider face-to-face, Dutton was diagnosed with stage IV lung cancer.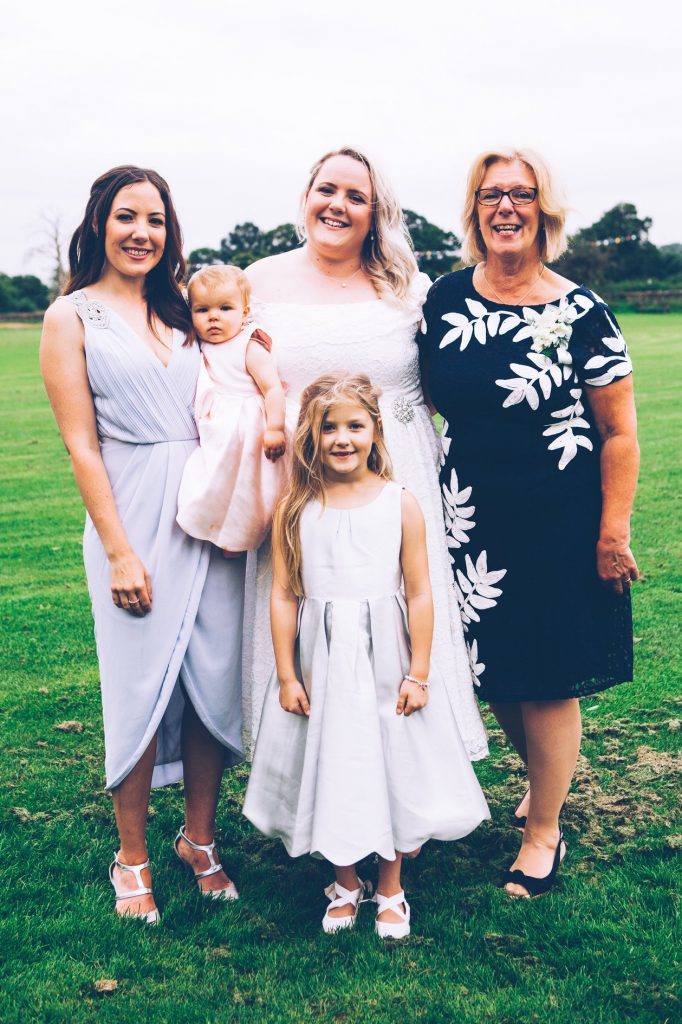 Related: Shattered Mother Speaks Out After Daughter, 27, Dies Following COVID Misdiagnosis
She was given three years to live but had been responding well to treatment, say the girls, but things took a sudden turn in July after she completed her second round of chemotherapy.
That is when Dutton, whose immune system was weakened from the chemo, developed a chest infection and died at the age of 65.
Her daughters are now doing their part to make sure no family has to endure this same anguish by taking action and calling on medical providers to continue holding in-person visits.
"Nothing we can do will bring [our mother] back, but if this campaign helps stop another person going through the same thing, it's worth it," says Parker.
She goes on to note how her mother "would do anything for anybody" and "really did devote her life to looking after others."
That is a reference to Dutton's work as a hospice nurse before her death.
"So it makes it more painful that she was not looked after as she should have been," notes Parker.
Her young sister feels the same way.
"Why weren't the signs spotted earlier?" asks McBlane.
"It is fair to say that the system failed her," declares Parker. "Had my mum been seen earlier, she might still be here."
Related: Brave Bride, 28, Passes Away After COVID Misdiagnosis
Lung Cancer and COVID
Having lung cancer doesn't necessarily mean that a person is more susceptible to COVID-19, but they should be cautious.
Dr. Karen Reckamp, director of the Division of Medical Oncology at Cedars-Sinai, previously told SurvivorNet that while lung cancer patients don't have an increased risk of contracting the virus, those in treatment do have compromised lung function — meaning they could have a more severe reaction if they do contract COVID-19.
"We're concerned about the possibility of the COVID-19 developing into pneumonia or respiratory illness that may cause more severe illness for patients who have lung cancer," said Dr. Reckamp.
She recommends people who have lung cancer — or any cancer, for that matter — stick to the Centers for Disease Control and Prevention (CDC) guidelines on hygienic and social distancing measures and stay home as much as possible – even if they have gotten the vaccine.
"For patients who are on treatment, it becomes necessary sometimes to come into a healthcare setting," noted Dr. Reckamp. "And that really should be discussed with their specific physician to determine what the best course would be — if a visit is necessary or if treatment is necessary."
Best Practices for Cancer Patients During COVID
How to Stay Safe During Doctor Visits
According to Dr. Elizabeth Comen, an oncologist from Memorial Sloan Kettering Cancer Center in New York, fear should not dictate treatment.
"What we don't want is a huge fallout because patients are afraid to leave their home and miss their most important tests," Dr. Comen previously told SurvivorNet.
While some patients may be anxious about getting screened while the pandemic drags on, there are some tips to help ensure safety.
Try to book appointments early in the morning to avoid crowds. Not only will it be less crowded, but the wait may be shorter.
Protect yourself and others by wearing a mask and gloves to your screening appointment
Wash hands entering and leaving the hospital; use hand sanitizer at visits
Practice social distancing and stay six feet away from other patients
Individuals who are high risk can request priority scheduling when making appointments
Make sure to speak up when booking appointments or if told there will be delays
Don't wait to call a doctor once worrisome symptoms start
Importance of Medical Visits During Pandemic
Learn more about SurvivorNet's rigorous medical review process.
---