Take Care of Yourself
Dallas Cowboys quarterback Dak Prescott says caring for his mother, Peggy, during cancer treatment took an emotional toll on his family
Peggy passed away in 2013 from colon cancer and Prescott's brother, Jace, died in April from suicide
It's very important cancer caregivers take care of themselves both physically and emotionally, as depression can be common
Dallas Cowboys quarterback Dak Prescott, 27, lost his mother, Peggy, to colon cancer in 2013. This past April, Prescott also lost his older brother Jace, who died from suicide. Jace was one of the primary caretakers for their mother as she battled through treatment; at the time, he was just 25-years-old.
Peggy passed away in 2013 from colon cancer at the age of 52 while Prescott was playing football at Mississippi State University. Mid-season, Prescott stepped away from the field to help Jace and their other brother, Tad, care for their mother while she was going through treatment. Prescott says they watched her struggle through side-effects, such as throwing up for ten hours or longer. Not only were the Prescott's young when they took care of Peggy, but it was likely even more difficult since it was their mother. It was now their turn to care for her, and it understandably took a huge emotional toll on Jace — but he never felt comfortable sharing his emotions.
Read More
Related: Actress Rosario Dawson On Being a Caregiver During Father's Cancer Treatment– Adjusting Filming & The Importance of Showing Up
"You can't even put into words the burden," Prescott tells Graham Bensinger. "It's something only Jace knew. And he didn't necessarily share that. Jace never was really much of a talker. When something like that was a huge burden on him, he didn't know how to share it — didn't know how to be vulnerable about it,"
According to the Anxiety and Depression Association of America, 40-70% of caregivers show symptoms of depression while taking care of loved ones, with up to a half of caregivers meeting the criteria for major depression. It's important to acknowledge this and seek help if needed.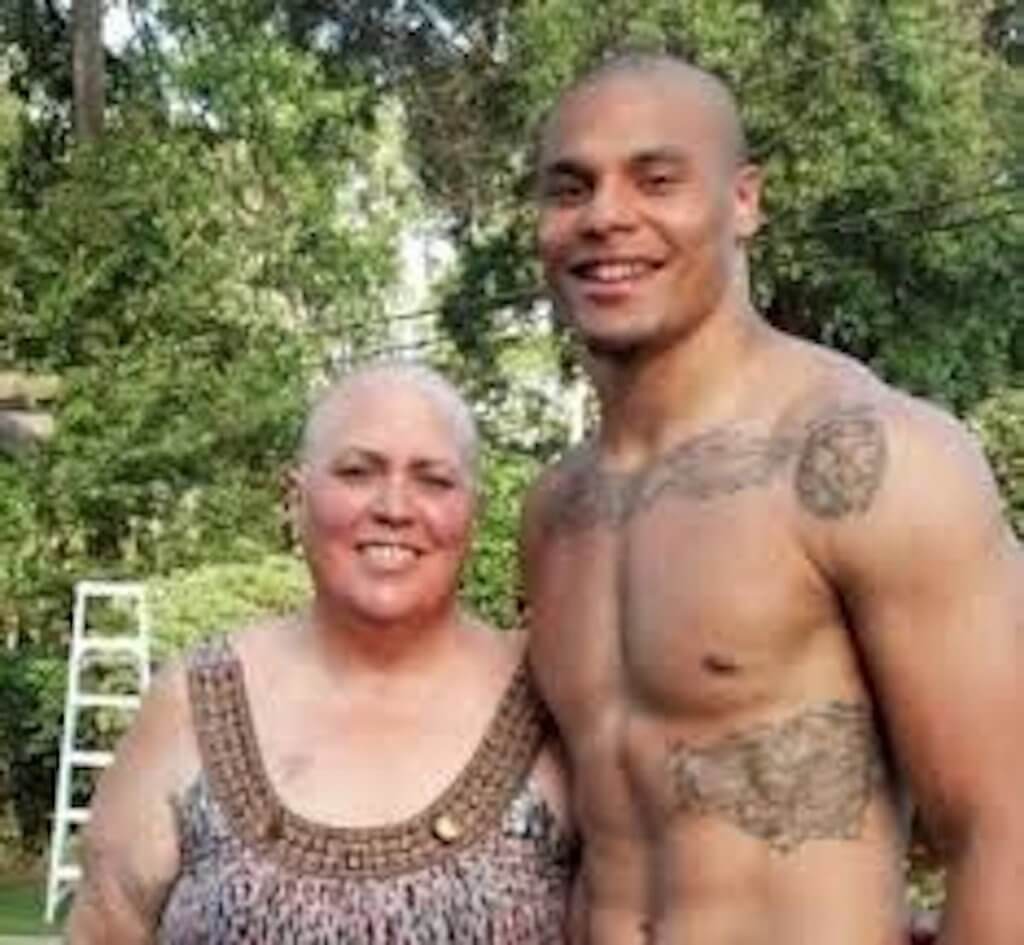 Losing both his mother and brother over the years understandably has impacted Prescott, who has been refreshingly transparent about experiencing depression and heightened anxiety, especially during the COVID-19 outbreak.
"All throughout this quarantine and this offseason, I started experiencing emotions I've never felt before," Prescott says. "Anxiety for the main one. And then, honestly, a couple of days before my brother passed, I would say I started experiencing depression to the point of, I didn't want to work out anymore. I didn't know necessarily what I was going through, to say the least, and hadn't been sleeping at all"
Related: Stand-Up Comedian & Cancer Caregiver, Jesus Trejo Reminds Us That 'Laughter is a Game-Changer'
Prescott has been extremely brave sharing his story, but was met with ignorance and criticism from FOX Sports commentator Skip Bayless, who disregarded Prescott's hardships and said he should just "shut up and play football." Since, Bayless has been called out for his insensitivity by FOX Sports.
Bayless' comments on Prescott's honesty about his mental health are unacceptable. This is a very real issue that people face every day and it shouldn't be met with shame or stigma. We should be thanking Prescott for bringing this issue to the forefront.
Cancer Caregivers: Your Emotional Health Is Important
Cancer caregivers are at a significantly higher risk of experiencing periods of stress, anxiety, depression, especially since you are not only caring for someone battling the disease, but watching them struggle through the experience can be just as difficult.
Related: "I Try To Stay Strong, But Sometimes You Need To Cry": Playing The Role of Cancer Caregiver and Mom
It's important that caregivers realize they have needs to, and taking care of themselves is just as important as taking care of a loved one. The American Cancer Society recommends caregivers should take a break, or leave the house, at least once during the day in order to focus on themselves and not become overwhelmed with responsibility. Furthermore, since depression can be common in many caregivers, it's important to talk through emotions with either a support system or professional in order to cope.
Actor Patrick Dempsey talks to SurvivorNet about why it's important caregivers take care of themselves
If you or someone you know is considering suicide, please contact the National Suicide Prevention Lifeline at 1-800-273-TALK (8255), text "STRENGTH" to the Crisis Text Line at 741-741 or go tosuicidepreventionlifeline.org.
Learn more about SurvivorNet's rigorous medical review process.