The Power of Support After Diagnosis
Bindi Irwin thanked everyone for showing their support after she revealed her endometriosis surgery, highlighting how invaluable a strong support network can be during a health challenge.
Endometriosis is when tissue, similar to the tissue that normally lines the inside of the uterus, known as the endometrium, grows on the outside of the uterus. Ir can come with debilitating pain, and it can often be difficult to diagnose.
Sharing a troubling diagnosis with loved ones, friends, or beyond, is one way survivors can help cope with their new reality.
Loved ones of cancer survivors can show their support by getting involved and showing you care by helping with household chores or preparing a meal.
Cancer warriors experiencing anxiety, depression, social isolation, and PTSD can be put at ease with support from loved ones.
Bindi Irwin, the daughter of the late "Crocodile Hunter" Steve Irwin, shared a heartfelt social media post after undergoing surgery for endometriosis. The 24-year-old's decision to go public about her health gained her an army of supporters to join her on her own journey towards better health, highlighting the invaluable resource that a support network be for people facing health challenges.
"I have spent the week reading your kind words and stories of strength through your own experiences with endometriosis. Thank you with all my heart for sharing," Irwin said in an Instagram post.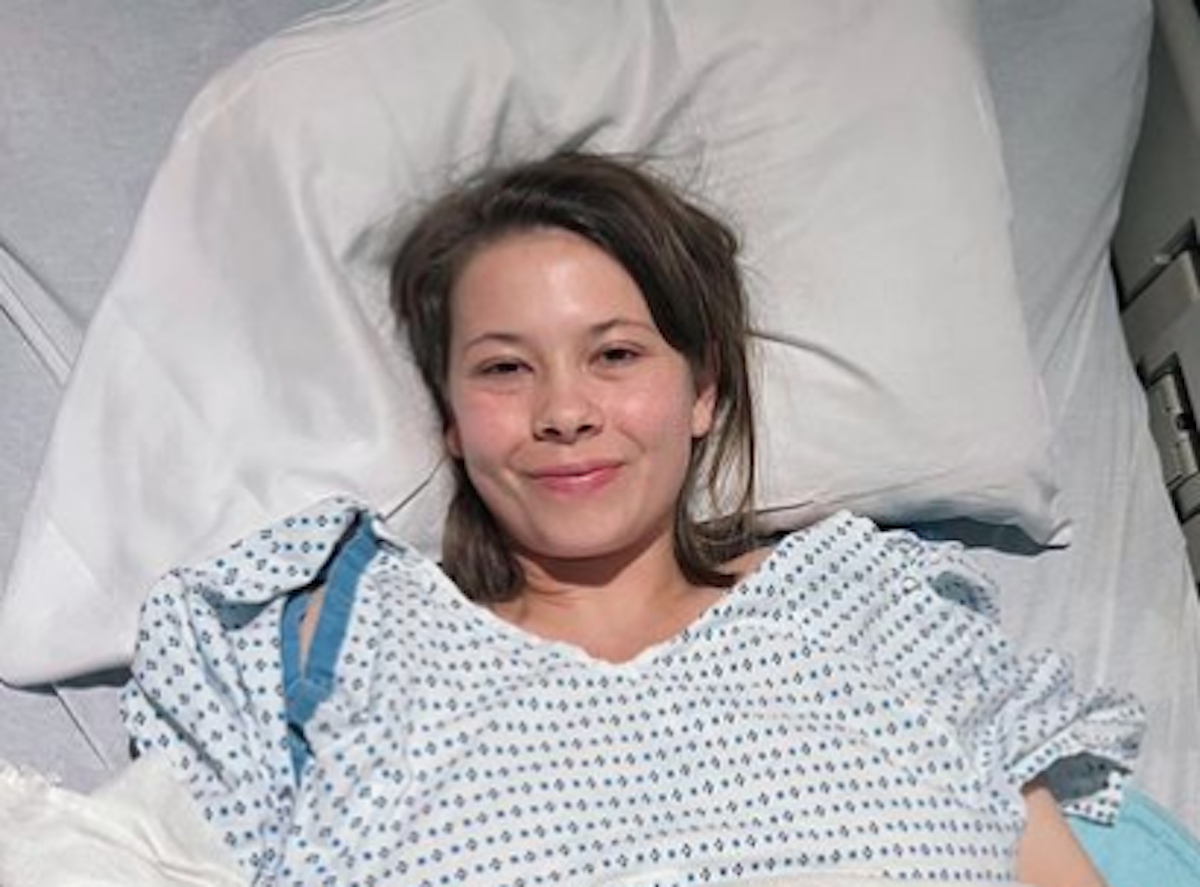 Read More
Endometriosis occurs when tissue similar to the tissue that normally lines the inside of your uterus, known as the endometrium, grows on the outside of your uterus
according
to the Mayo Clinic.
Irwin
said she experienced pain, nausea and fatigue for years before seeing a doctor for her symptoms. Pain from endometriosis is likely to be felt in the pelvic area if left untreated.
Finding Support Through Your Diagnosis
Irwin's decision to go public helped build a support system not just among loved ones but from other women embarking on an endometriosis journey.
Irwin said other women who shared their personal experiences were sources of inspiration to keep fighting.
"I can finally see a new me on the journey towards better health," Irwin added in her post.
Sharing your diagnosis with loved ones and developing a support group is one way to cope while battling a disease.
"Some people don't need to go outside of their family and friends circle. They feel like they have enough support there," psychiatrist Dr. Lori Plutchik told SurvivorNet.
"But for people who feel like they need a little bit more, it's important to reach out to a mental health professional," Dr. Plutchik added.
Dr. Plutchik also stressed it is important for people supporting cancer warriors to understand their emotions can vary day-to-day. "People can have a range of emotions…they can include fear, anger…and these emotions tend to be fluid. They can recede and return based on where someone is in the process," Dr. Plutchik said.
How Loved Ones of Cancer Warriors Can Help
If you have a loved one fighting cancer, SurvivorNet has some ideas to assist you in helping your loved one. Simple tasks like helping with household chores or running errands can do wonders for the cancer warrior in your life possibly too tired from chemotherapy to complete on their own.  Other ideas to help your loved one battling cancer include cooking or bringing prepared meals or doing an activity you both enjoy together.
The support helps put your cancer warrior's mind at ease which may be filled with anxiety after a diagnosis or in the midst of intense treatment.
"There are a number of common things cancer patients can experience," Dr. Shelly Tworoger, a researcher at Moffitt Cancer Center told SurvivorNet.
"Anxiety, depression, financial toxicity, social isolation and PTSD," Dr. Tworoger said are all emotions cancer warriors may experience and can be eased by loved ones.
If you are a caregiver of a cancer warrior it is important to maintain your own mental and physical health as well.
"Caregiving is the most important job in the universe, because you are there through the highs and lows," Julie Bulger manager of patient and family-centered care at Vanderbilt-Ingram Cancer Center told SurvivorNet.
"You are there to support your loved one, to manage all of the daily tasks as everything is changing in your life," Bulger added.
Caregivers must also watch out for "caregiver burnout" where stress, anger, fatigue and illness emerges from putting another person's needs ahead of your own.
Caregivers who find themselves struggling to care for a cancer warrior should seek out a therapist, or a support group of their own either online or in-person.
Irwin's recovery could last several weeks. The Cleveland Clinic says it can take six weeks or longer to recover from endometriosis surgery.
Learn more about SurvivorNet's rigorous medical review process.
---