Abby Lee Miller-- How Survivors Build The Next Chapter
Abby Lee Miller, star of the hit show Dance Moms and a cancer survivor, recently walked on an airplane with a walker for the first time after her battle with cancer.
Despite being diagnosed with Burkitt lymphoma, an aggressive form of non-Hodgkin lymphoma in 2018 and wheelchair-bound for the last several years due to complications suffered during surgery, Miller continues to teach dance and live life with a positive outlook.
Lymphoma is typically treated with chemotherapy, medication, radiation, and, sometimes, stem-cell transplant. The type of lymphoma you have will dictate the treatment path.
You've got to admire the resilience. Dance coach and cancer survivor Abby Lee Miller, who recently
celebrated her 57th birthday
, took some big strides this month on an airplane despite being wheelchair-bound after battling cancer.
The reality TV personality has been using a wheelchair to move after having a cancerous tumor attached to her Miller's spine removed, however, she hasn't let that stop her from living her best life and moving past her comfort zone.
Read More
Just this month, Miller took to social media to share some photos of herself using a walker to get on an airplane.
She captioned the post, "Walk-in' Into Monday like… walking on an airplane for the first time in years!"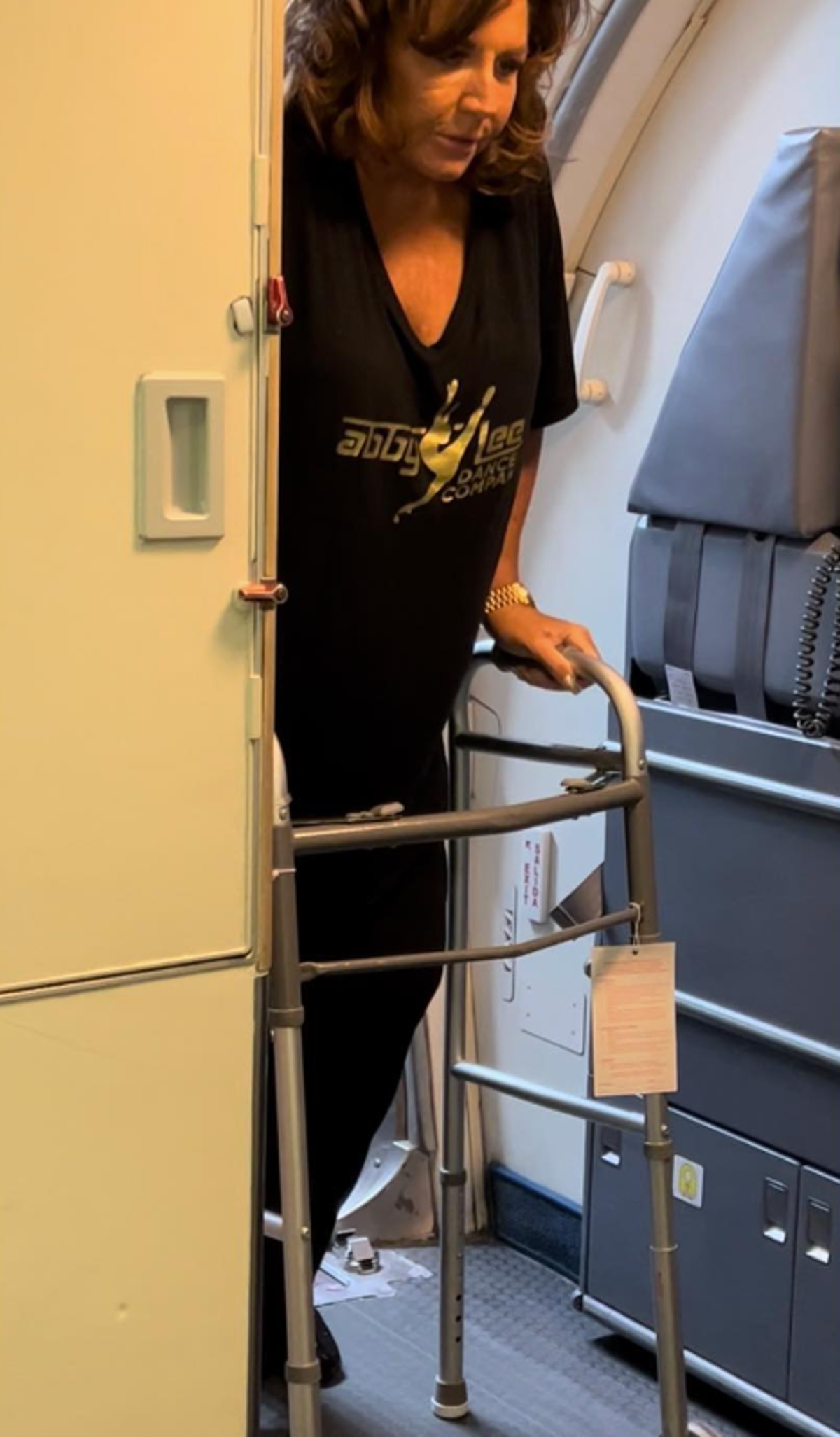 Although using a walker on an airplane was a monumental moment for Miller, it wasn't the first time she's been seen with the device. Back in 2020, Miller announced that with the help of her physical therapy team, she's progressed in her recovery by graduating to a regular walker during her appointment.
Related: 'Dance Moms' Star And Cancer Survivor Abby Lee Miller Has Surgery To Remove 'Excess Arm Skin' After Extreme Weight Loss in Prison
Miller suffered complications from spinal surgery after being diagnosed with Burkitt lymphoma in April 2018, and has been bound to an electric wheelchair since. However, she hasn't let that affect her life.
The famed choreography still continues to teach dance in a wheelchair, and most recently she held a virtual Halloween technique class on Zoom. She even dressed up as a spooky circus clown for the holiday, equipped with a colorful wig and face paint.
Who will I see on Zoom tomorrow?! I'm teaching Legs & Feet with some #ALDC Halloween TRICKS👻 this class is available worldwide in countries like USA/UK/AU/NZ and more 👏🏼👏🏼👏🏼 link in my bio to save your spot!!! https://t.co/Z87CA7SvAk pic.twitter.com/wiiLsMjeb5

— Abby Lee Miller (@Abby_Lee_Miller) October 28, 2022
Miller was also left in awe after many Dance Mom fans took to TikTok and Instagram to share photos of themselves dressing up as her.
"WOW… just WOW!!! I'm overwhelmed with how many Abby Lees there were this year for Halloween," Miller wrote alongside a video collaboration of dozens of "Abby Lees" on Halloween.
She continued, "I know there are some I missed but I hope you all had FUN – posting more on stories as I see them!!! Shop all OFFICIAL #ALDC Merchandise online at store.abbyleedancecompany.com."
Abby Lee Miller's Cancer Battle
Abby Lee Miller was diagnosed with Burkitt lymphoma, an aggressive form of non-Hodgkin lymphoma, in April 2018.
Burkitt is rare (making up 1% to 2% of all lymphomas) and typically starts in the abdomen, where it forms a large tumor. It can spread rapidly to the brain and spinal fluid.
According to Lymphoma Research Foundation, this fast-growing form of cancer may affect the jaw, central nervous system, bowel, kidneys, ovaries, or other organs, and may spread to the central nervous system.
Miller, who was living in a halfway house in Long Beach, Calif., at the time, began experiencing pain. She had just been released from the Federal Correctional Institution in Victorville, Calif., where she served nearly a year-long sentence after pleading guilty to bankruptcy fraud in June 2016.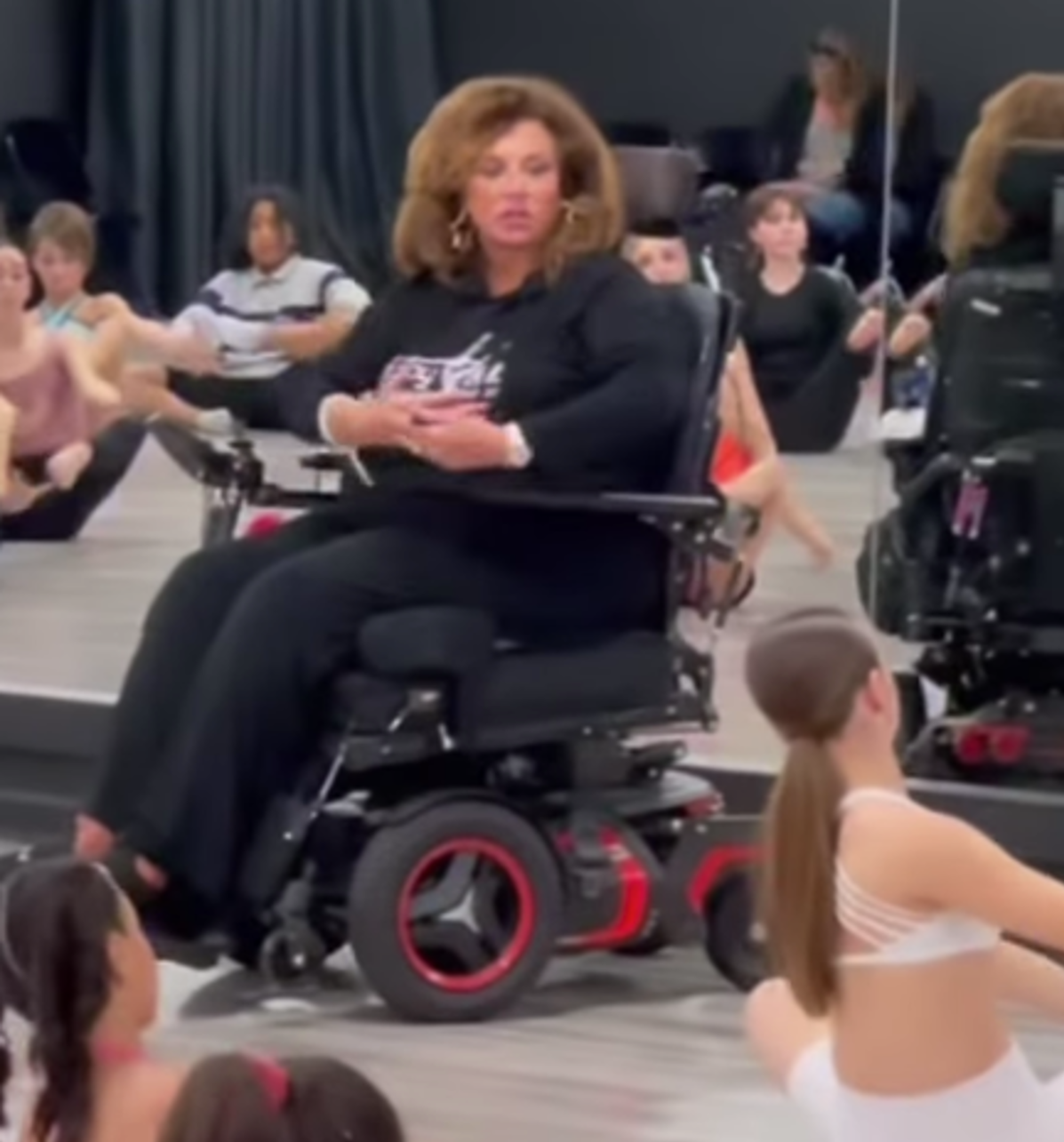 Experiencing pain she had never felt before, Miller went to a local urgent care clinic, tests were done, but she was sent home, undiagnosed. Because her jaw hurt, she went to a dentist who "did an ice cube check on every tooth and said there's nothing wrong with your teeth," she previously told SurvivorNet. But the pain persisted.
Miller wound up at Hollywood Presbyterian Medical Center, where she was discharged after three days in "worse pain than I went in with." Her medical team suggested she go to a pain management clinic.
Several days later, Abby Lee Miller returned to the hospital, barely able to move her arms, legs or jaw, and underwent emergency surgery. Her doctor "went to my spinal cord and meticulously pulled a slime, a tar-like substance, away from the spinal cord," she says. It was complications she suffered during this surgery that have bound her to an electric wheelchair.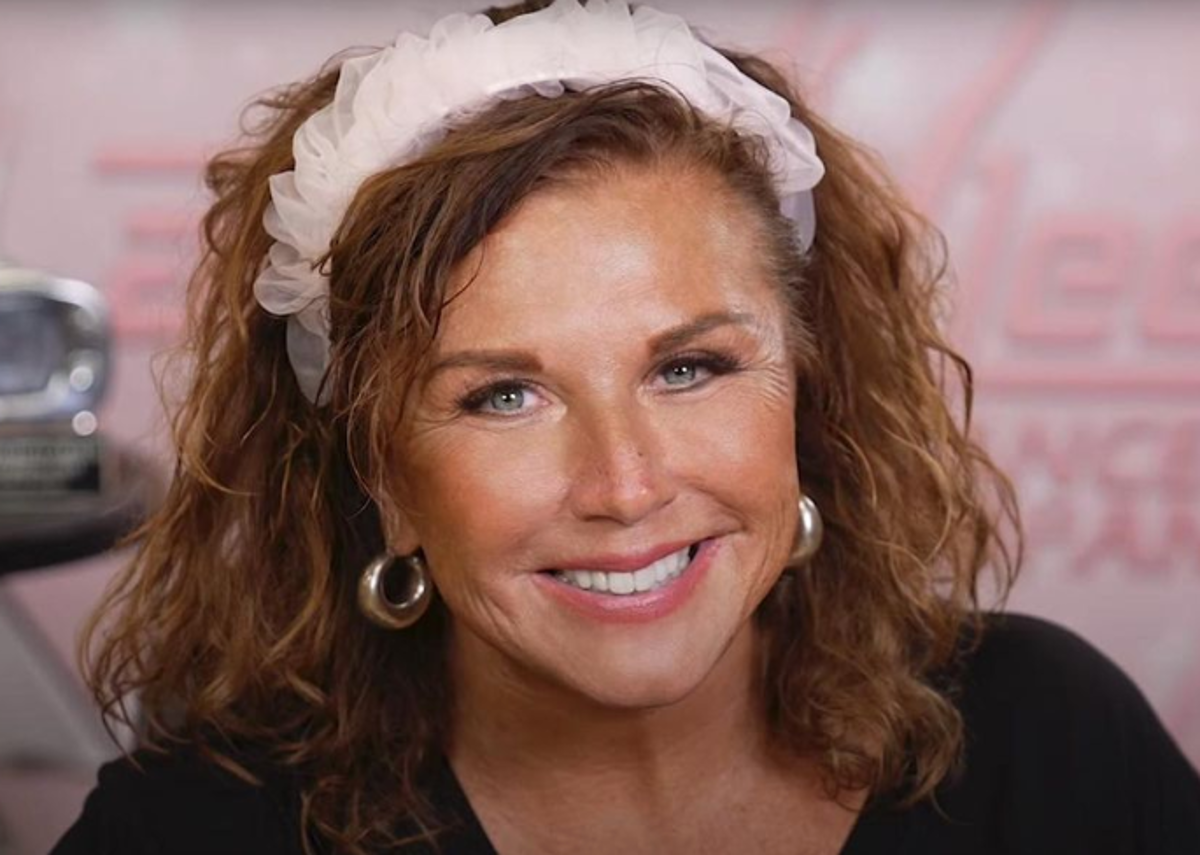 In May 2019, it was determined that Miller was cancer-free and began making good progress in her recovery. As of April 2021, she still has PET scans every three months to check for any recurrence.
She attends regular physical therapy sessions to build her strength back, but recently faced yet another obstacle as a result of a second spinal surgery she had in October 2020. The procedure caused two vertebrae fractures; she went through a third spinal surgery in November 2020 to rectify it.
Now, she says, "I can walk a couple steps with the walker, but I'm not where I was before September 30 (of 2020)."
Treatment Options for Lymphoma
The two most common types of this disease are Hodgkin and Non-Hodgkin lymphoma. The distinction between the two lies in the presence or absence of Reed-Sternberg cells. If doctors find these cells, the lymphoma is classified as Hodgkin lymphoma.
Treatment for lymphoma is dependent upon the type of lymphoma. This disease is typically treated with chemotherapy, medication, radiation, and, sometimes, stem-cell transplant.
What Kind of Lymphoma Do You Have? Why Your Type Matters
In an earlier interview, Dr. Caitlin Costello, a hematologist-oncologist at UC San Diego Health, describes the process leading up to a stem cell transplant. She says, "First, we have to prove that you're as fit and healthy as we think you are, and so patients will go through a variety of testing in order to understand the strength of their heart and their lungs and their liver and their kidneys."
"And while you are going through this, your donor, if it has not been identified, is being searched for," says Dr. Costello. "That donor may be a sibling, which is what is ideal. If a sibling is not a match or unavailable, we'll be looking for an unrelated donor in a worldwide registry."
Staying Positive
Studies have proven that patients who are able to remain positive during and after treatment – like Miller – have more successful outcomes. Of course, this is often easier said than done. It can be difficult to focus on anything except your treatment or getting better after the process. However, if you're able to stay uplifted by doing activities you enjoy, then that should also be prioritized — even the experts say so.
Related: 7 Cancer Survivors and Thrivers Tell Us How They Keep a Positive Attitude
"We know from good studies that emotional health [and] quality of life is associated with survival, meaning better quality of life is associated with better survival, better outcomes," Dr. Dana Chase, a gynecologic oncologist at Arizona Oncology, told SurvivorNet.
"So working on your emotional health, your physical well-being, your social environment, your emotional well-being, making them better are important and can impact your survival," Dr. Chase continued. "If that's related to what activities you do that bring you joy, then you should try to do more of those activities."
Dr. Dana Chase Explains Why Mindset Is So Important When Facing Difficult Times
Benefits of Physical Therapy after Cancer Surgery
A lot of us may think that after surgery, we should sit back in bed and take it easy. Rest is definitely important so you don't exhaust yourself, but light workouts in moderation actually has significant benefits which may speed up the recovery process.
One of the most helpful ways to figure out which workouts would be the most beneficial is through a personalized physical therapist — as they can determine your endurance, strength, balance, and more and decide easy routines to practice. Plus, working out can help with side-effects from cancer treatment such as fatigue, weakness, balance issues, and neuropathy (loss of feeling in the fingers or toes).
"A lot of the side effects that happen from cancer treatment can be improved or significantly reduced with physical therapy. Physical therapists can help with assessing any issues with range of motion, mobility, fatigue, balance, and then create a program that is very much a prescriptive program," Dr. Angela Wicker-Ramos, an oncology physical therapist for Cancer Rehab and Integrative Medicine, tells SurvivorNet. "So, a program that's based on what you are at the time of your treatments. They can work with you before chemotherapy to get your baseline and get you on a program to help reduce the symptoms that may happen from chemotherapy."
Dr. Angela Wicker-Ramos explains how a physical therapist can help you recover after cancer treatment
Contributing: SurvivorNet Staff
Learn more about SurvivorNet's rigorous medical review process.
---