Feelings After Cancer Diagnosis
Reality TV star Demi Jones has opened up about her thyroid cancer diagnosis and the initial "fear" she felt as she had many unanswered questions.
After Love Island viewers messaged Jones about a lump they spotted in her neck, the realty star decided to visit the doctor to get it checked out. She didn't think it was anything serious so she went to the appointment alone. She was later diagnosed with thyroid cancer.
Thyroid cancer is cancer of the butterfly-shaped gland at the base of the neck. It's still unclear what causes the disease, but the most common sign of thyroid cancer is a lump at the base of the neck.
Love Island's Demi Jones, 24, took some time out this week to talk about her cancer journey with fans, touching on what was the "scariest part" and how the disease altered her energy level.
The reality TV star from Portsmouth, England, revealed in a Q&A session on her Instagram story her initial reaction to getting diagnosed with thyroid cancer.
Read More
Jones told her followers on Tuesday that she first noticed a lump in her neck, which she describes as a "lopsided Adam's apple," in 2019.  The Instagram model ultimately discovered her thyroid cancer after Love Island viewers called attention to a lump spotted on her neck—prompting her to see a doctor and receive her diagnosis.
Related: 'I'm Proud To Show Off My Beautiful Scar!' Model And Reality TV Star Sports Neck Wound Like A 'Badge Of Honor' After Beating Cancer
"If I'm honest, I just felt really numb when I was first told. I think it was always a bit of a blue because you think 'Is this real?'" the UK TV star said, according to Mummy Pages. "More so, if anything, I never thought 'Oh my God am I gonna die?', it was more of like an 'Oh my God, I've got this massive journey ahead of me now. What is it going to entail? How sick am I gonna become? Will it ever go? How long will it take to go?' It was more the fear of the unknown."
"But I had a brilliant support system around me and sharing my story with you guys made me feel so much more confident."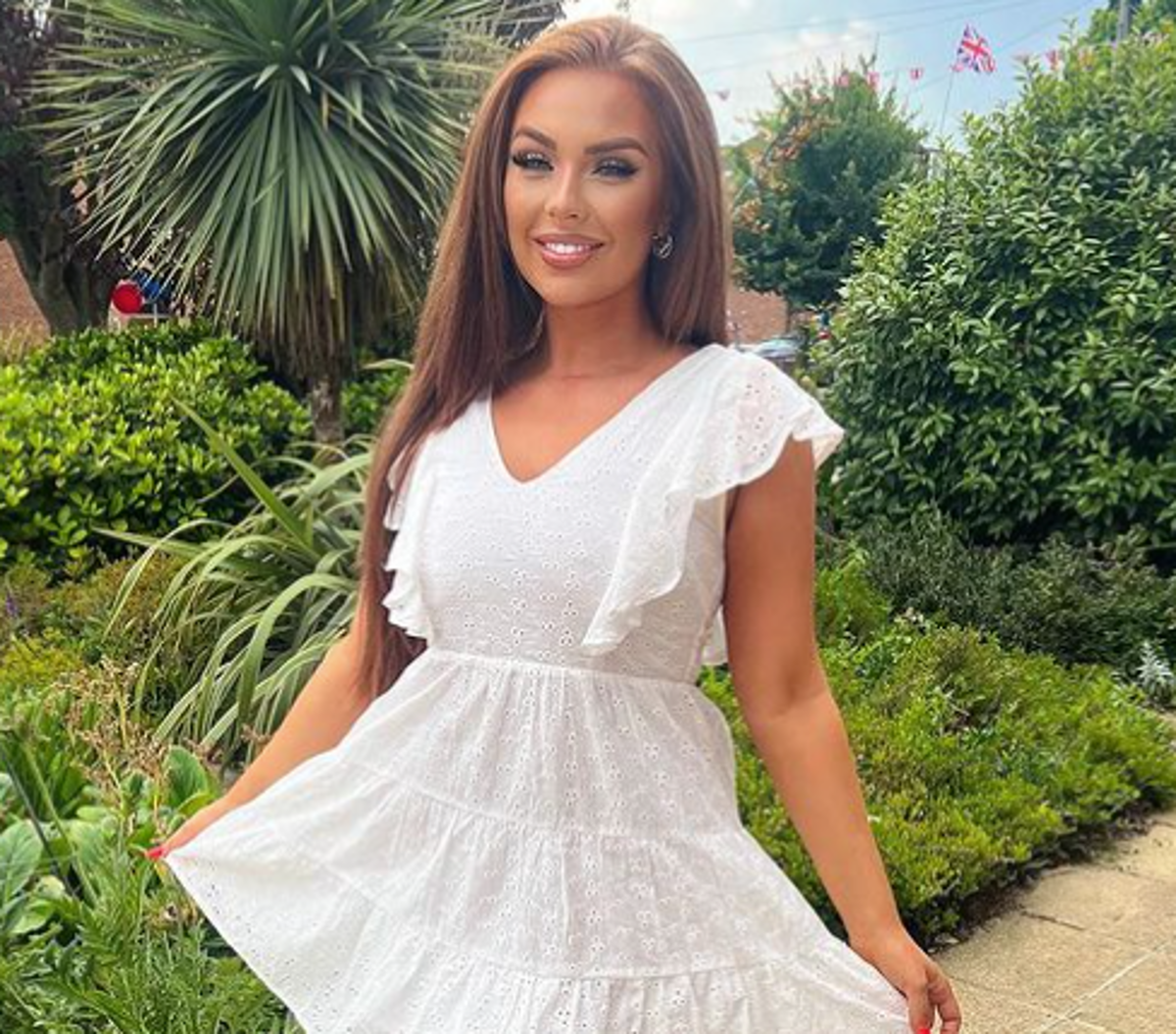 Following her diagnosis, Jones underwent successful surgery in April 2021 to remove her tumor, followed by additional treatment to make certain the cancer cells were removed. She then underwent radiation treatment for that process and declared herself free of cancer in December of that year.
As Jones opened up on Instagram and addressed the various symptoms of thyroid cancer, she noted how "crazy" it was that the lump on her neck was her only indication of the disease.
Related: 'Love Island' Star Demi Jones, 23, Says Her Thyroid Cancer Treatment Has 'Zapped' Her Energy
Jones said she feels "really fortunate" that chemotherapy wasn't needed. "There's lots of different forms of cancer treatment, it's not always chemo. I had to have two operations to remove the tumor, and then I had radiation treatment to zap it away," she explained.
The TV personality revealed the "scariest" moment of her cancer journey was when she had her second surgery because she remembered the pain she endured during the first operation. "It was during the pandemic so I wasn't allowed any visitors. I knew what I was about to go in for again and I was really scared," Jones added.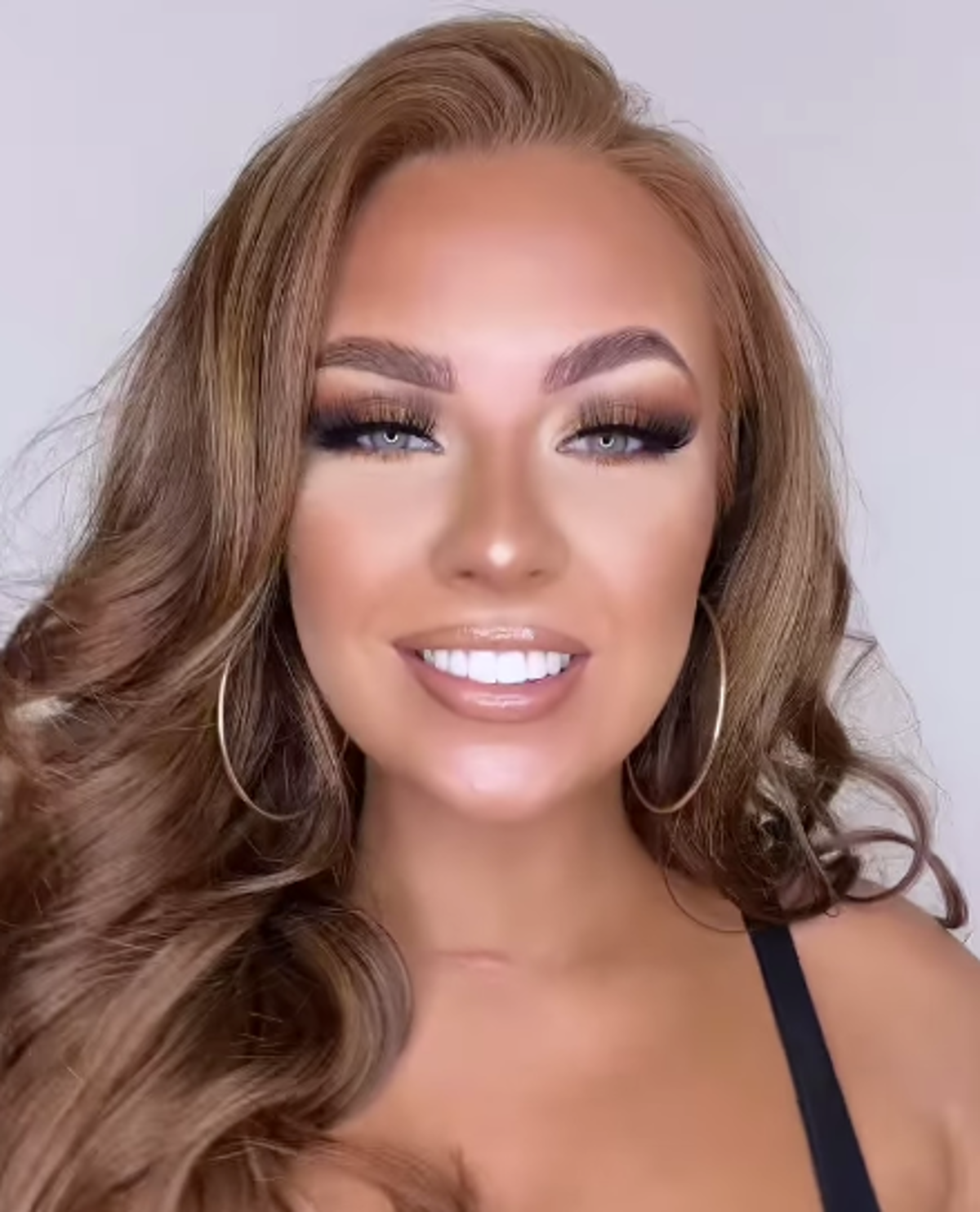 When a fan asked Jones whether cancer had affected her energy, she confirmed it did as she now feels "like an old woman," according to The Mirror. She explained, "I think it's part to do with your thyroid as it controls your energy levels as well and I haven't got one anymore so I'm tired a lot of the time but I think the whole process of the recovery definitely drained me."
What is Thyroid Cancer?
Thyroid cancer is cancer of the butterfly-shaped gland at the base of the neck. It's still unclear what causes the disease, but the most common sign of thyroid cancer is a lump at the base of the neck. However, other symptoms of the disease can be mistaken for a common cold such as a hoarse voice, other changes in the voice that do not resolve themselves, difficulty swallowing or difficulty breathing.
People can get thyroid cancer at any age, but about two in three cases occur in people between the ages of 20 and 55; three out of four of these cases are in women. Anaplastic thyroid cancer is typically diagnosed in people over 60. When it comes to risk factors, family history can play a role.
Related: 7 Common Signs of Thyroid Cancer & How to Spot Them
When caught early, the disease is easy to treat. The most common treatment method is surgery, where the entire thyroid gland will be removed. This eliminates any remaining cancer cells that may be present after the tumor is removed, and increases the likelihood that you'll enter remission. It's not often that patients will need to go through additional treatments such as chemotherapy or radiation after the procedure.
Dr. Beth Karlan talks about the importance of speaking up when you feel that something is wrong
Related: 7 Common Signs of Thyroid Cancer & How to Spot Them
Treatments for this type of cancer can include surgery, hormone therapy, radioactive iodine, radiation, and chemotherapy. Symptoms of thyroid cancer include the following, outlined by the American Cancer Society (ACS):
A lump in the neck, sometimes growing quickly
Swelling in the neck
Pain in the front of the neck, sometimes going up to the ears
Hoarseness or other voice changes that do not go away
Trouble swallowing
Trouble breathing
A constant cough that is not due to a cold
The Importance of Being Your Own Advocate
Demi Jones does not seem shy when it comes to being on TV or sharing sometimes-provocative Instagram posts, but most importantly, she certainly wasn't shy in fighting back to get the diagnosis that she sensed all along.
Dr. Zuri Murrell at Cedars-Sinai Medical Center says sometimes patients need to be "a little pushy."
Related: Demi Jones Says Her Tests for Thyroid Cancer Were Delayed Six Months Due to Pandemic; Was Told 'All Clear' Then it Wound Up Being Cancer
"From a doctor's perspective, every problem should have a diagnosis, a treatment, a plan for follow-up, and a plan for what happens next if the treatment doesn't work," Dr. Murrell explains to SurvivorNet.
"As a patient, if you don't feel like each of these four things has been accomplished, just ask! Even if it requires multiple visits or seeing additional providers for a second opinion, always be your own advocate."
Be Pushy, Be Your Own Advocate… Don't Settle
Contributing: SurvivorNet Staff
Learn more about SurvivorNet's rigorous medical review process.
---