Beating Leukemia
Off-road motorcycle racer Destry Abbott was diagnosed with acute lymphoblastic leukemia five years ago when he visited the doctor complaining of pain and exhaustion.
Abbott's life was saved because he began chemotherapy right after his diagnosis, but as he got farther into his treatment journey, he lost hope that he would be able to survive.
That's when Abbott's wife found out about a clinical trial that he could participate in at a different hospital, where he would receive a targeted therapy pill called ponatinib. The clinical trial saved his life yet again–after just four months, he was declared cancer free.
If there's one thing off-road motorcycle racing star Destry Abbott knows about himself, it's that he doesn't get worn out easily. So when Abbott was overcome with exhaustion and pain five years ago, he knew that something was not right.
The athlete was on his way to a race in Idaho when he realized that he wasn't well enough to compete. Abbott had trained for the race, but his condition had deteriorated significantly by the time he arrived.
Read More
"I could only walk a few feet before running out of breath. I had zero energy, and my leg hurt so badly, I thought I'd broken it,"
he told MD Anderson Cancer Center
.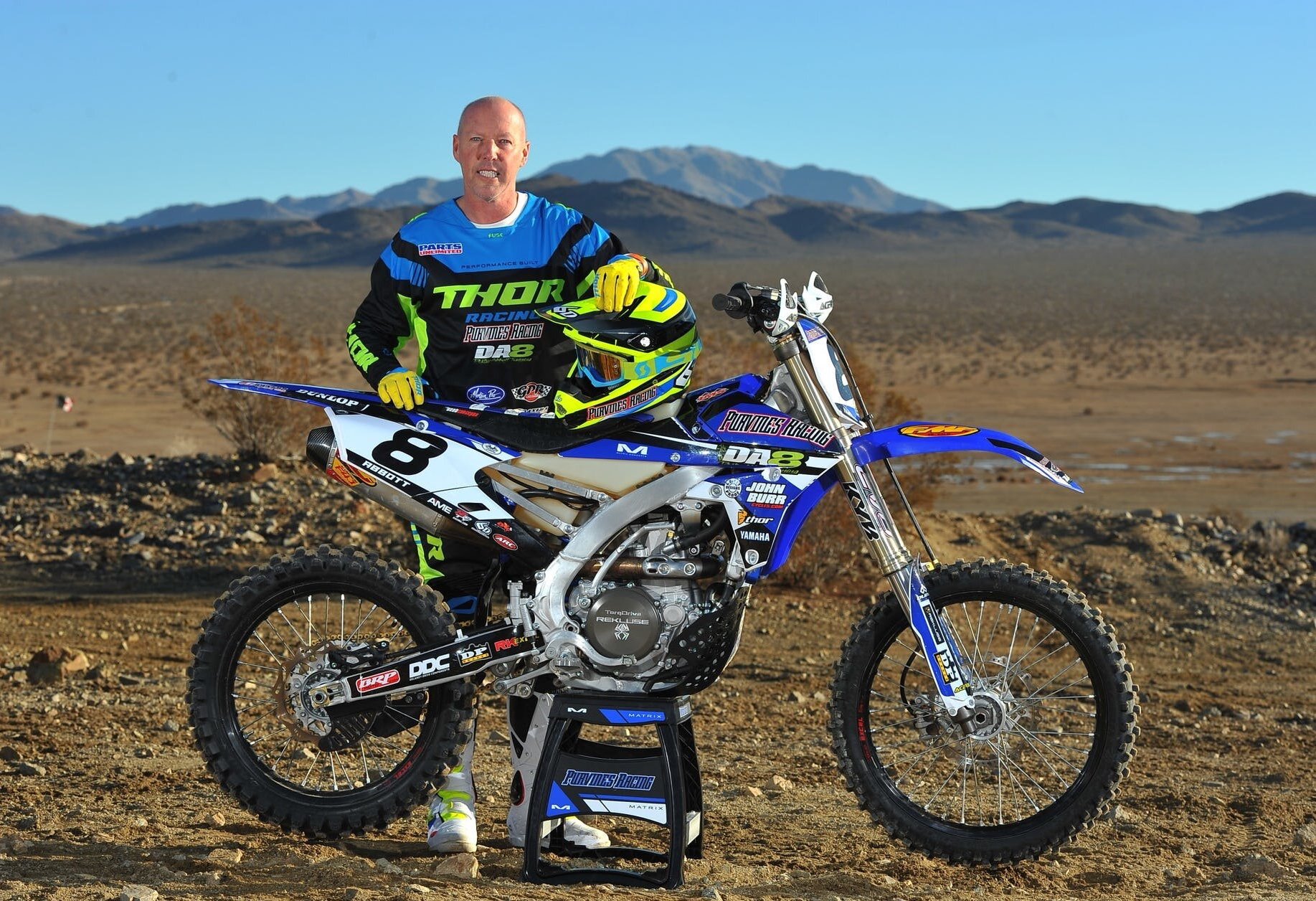 Abbott standing with his dirt bike about a year after his cancer diagnosis.
"My family doctor thought I might have chronic fatigue syndrome or Lyme disease," he said. "But not this." Abbott's shocking diagnosis was an aggressive blood and bone marrow cancer called acute lymphoblastic leukemia.
"I never quit anything, but I had no choice," Abbott said. "I didn't understand what was happening to my body. All I knew is I went from feeling poorly to feeling like I was dying in a matter of days."
Soon, Abbott was on a plane back home to Phoenix, Arizona, where he immediately checked in to a hospital. After blood tests and a bone marrow biopsy, Abbott was diagnosed with the most aggressive form of acute lymphoblastic leukemia. Abbott's doctors had no time to waste. The leukemia had spread through 90% of his bone marrow, and his doctors warned him that without treatment, he could be dead in three days.
Abbott didn't go home for the next two months. He spent his time in the hospital receiving infusions of a powerful combination of chemotherapy drugs.
"That chemo hit me hard," Abbott said. "Six years before my leukemia diagnosis, I was struck by lightning while motorcycling through the desert in Flagstaff. I suffered a burned retina which blinded me in one eye for a year, and an irregular heartbeat which took six months to stabilize. For me, that was easier than chemo."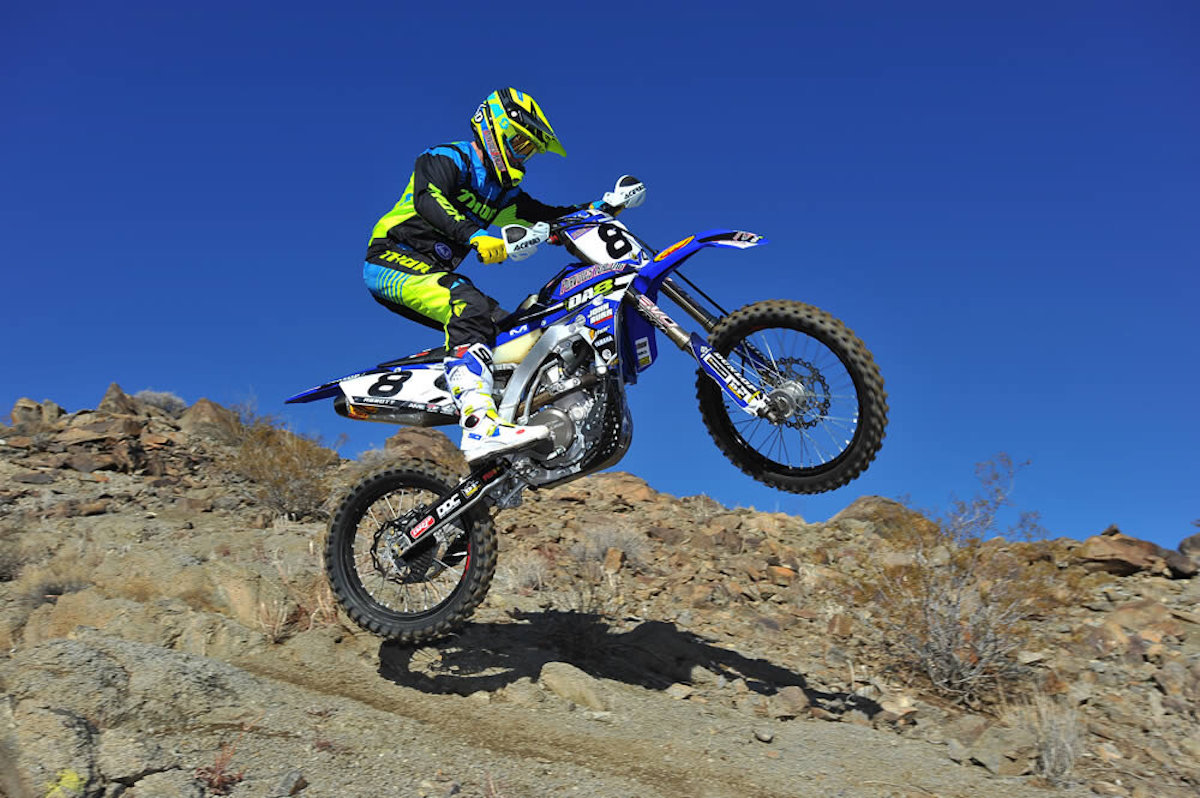 Abbott admitted to his wife, Charlotte, that he didn't think he would survive his treatment. "Mentally and physically, I was just done," he said. "The doctors weren't giving me much hope." But Mrs. Abbott was not ready to give up. Her research led her to MD Anderson Cancer Center, where Abbott could have the opportunity to participate in a clinical trial.
MD Anderson revived Abbott's hope and determination. There, he received a similar chemotherapy treatment. But layered on top of that, he took a targeted therapy pill called ponatinib. Ponatinib works by blocking a protein that is produced by the chromosome that triggers leukemia cells to grow. The drug was eventually approved by the FDA for the treatment of adults with acute lymphoblastic leukemia and chronic myeloid leukemia.
Just three days into the clinical trial, Abbott's mindset had already changed dramatically. He told his wife that he was ready to fight, and that knew he would come out the other side. "My husband was back," Mrs. Abbott said.
After just four months, Abbott had turned his fortune around. He was only halfway through the trial, but he was in complete molecular remission. Even the most sensitive tests could not detect any leukemia cells in his body. Five years later, Abbott is still cancer free.
Clinical trials may offer life-saving treatments for some people but they're also extremely important for scientific research.
The Importance of Clinical Trials
Clinical cancer trials are medical research studies that involve people diagnosed with cancer, and seek to create better treatments for cancer fighters. Trials can also be focused on screening or diagnosing, versus treatment. Countless people diagnosed with cancer have had life-saving results due to clinical trials.
In an earlier interview, Dr. Michael Jain, a medical oncologist at the Moffitt Cancer Center, explains the importance of clinical trials.
"We believe the best care for patients like this is within the confines of a clinical trial," he said. "And the reason for that is that the quality of care is very good in clinical trials, and also, it allows patients access to and to be able to be part of the future of understanding how to help patients with interesting new compounds and new drugs that are out there."
Dr. Jain continues, "And if I can summarize, there's many, many things that are looking quite promising for patients who are in the relapse setting. And so I think the best thing to do is speak to your oncologist about what clinical trials that they may have or what options may be there."
Not all clinical trials are experimenting with groundbreaking treatments, so it's important to seek guidance about ongoing trials from your doctor.
Learn more about SurvivorNet's rigorous medical review process.
---