New Study Shows Room for Growth
A new study published by the Journal of the National Comprehensive Cancer Network shows that cancer clinical trials have room for improvement in extending survival rates, based on the examination of trials results over a 10-year period.
Harvard's Dr. Changyu Shen led this study and explains that increased accuracy and efficiency are needed for cancer clinical trials.
Clinical trials can be life-saving for many people diagnosed with cancer.
Newly-published research on cancer trials from the past 10 years shows the oncology community there is still work to be done, and improvements for patient outcomes may be on the horizon.
Innovation in cancer therapies is critical for improving survival and quality of life, and between 2011-2016, 68 new cancer treatment drugs debuted. This is great news for people with cancer: Scientists and oncologists are tirelessly working to find new, better therapies to treat this disease, and they continue to do so.
Read More
Related: Diversifying Clinical Trials and Increasing Screenings Through Education and Policy; Key Takeaways from SurvivorNet's 'Close the Gap' Conference
However, a new study, "Underperformance of Contemporary Phase III Oncology Trials and Strategies for Improvement," published by the Journal of the National Comprehensive Cancer Network, shows that more than 80% of recent phase III cancer trials over a 10-year timespan failed to demonstrate a marked improvement in survival.
The study notes how a better solution to this issue is to apply "more stringent statistical criteria to phase II trials." Focusing on patient health, the study concluded that, "this is the strategy that can potentially reduce unnecessary healthcare expenditures and, most important, improve patient outcomes."
Related: A 38-Year-Old Dad Diagnosed with Stage 4 Thyroid Cancer Given Months to Live, Clinical Trial Saves His Life; Advocate for Your Health
For the study, there were 187 clinical cancer trials reviewed, and of them – 131 didn't show an improvement in prognosis for patients. Of the 56 studies which showed a marked improvement for cancer patients in their prognosis, more than half of them did not meet the therapy's "projected effect size" – a term for measuring the effect and impact of the trial.
The time frame for these studies examined was for phase III trials in oncology from 2008-2017. The trials included were only in industry-sponsored trials "statistically powered for superiority." Studies with fewer than 100 patients were excluded, and the majority of the trials were for patients with cancers of the lung, breast, gastrointestinal, or blood.
Harvard's Dr. Shen on His Trials Study & Its Implications
Dr. Changyu Shen of Harvard Medical School led this study along with his colleagues. Dr. Shen says in a statement, "Our study highlights the need to more efficiently identify which new therapies merit phase III testing."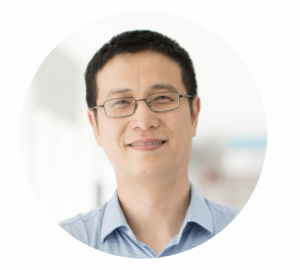 "In order to sustain the rate of innovation in cancer therapeutics and ensure that our patients have access to effective yet affordable therapies, the clinical trial pipeline in oncology must be efficient and accurate," explains Dr. Shen.
"Our study shows that reducing false-positive errors by imposing more stringent statistical threshold in phase III trials is not likely to be practically feasible. A better strategy is to rethink the process that leads to the decision of moving a new therapy to phase III testing to begin with. More research is needed in this regard," he says.
Clinical Trials and Multiple Myeloma Patients
The Importance of Clinical Trials
Clinical cancer trials are medical research studies that involve people diagnosed with cancer, and seek to create better treatments for cancer fighters. (Trials can also be focused on screening or diagnosing, versus treatment.) Countless people diagnosed with cancer have had life-saving results due to clinical trials, like this man with stage 4 thyroid cancer whose life was saved after taking part in a clinical trial.
Related: New COVID-19 Stimulus Bill Opens Cancer Clinical Trials to Millions Who Were Previously Excluded
In an earlier interview, Dr. Michael Jain, a medical oncologist at the Moffitt Cancer Center, explains the importance of clinical trials, particularly for lymphoma. He says, "We believe the best care for patients like this is within the confines of a clinical trial. And the reason for that is that the quality of care is very good in clinical trials, and also, it allows patients access to and to be able to be part of the future of understanding how to help patients with interesting new compounds and new drugs that are out there."
Dr. Jain continues, "And if I can summarize, there's many, many things that are looking quite promising for patients who are in the relapse setting. And so I think the best thing to do is speak to your oncologist about what clinical trials that they may have or what options may be there."
Why Clinical Trials for Diffuse Large B-Cell Lymphoma Are So Important
Learn more about SurvivorNet's rigorous medical review process.