Losing a Parent to Cancer
British actress Jane Seymour is known for her iconic roles as a 'Bond' girl and Michaela Quinn in Dr. Quinn, Medicine Woman, but there's a lot more to her story than stardom and success. She's also had to deal with the loss of her father to advanced stage cancer.
Seymour turned to art to help her cope with the loss of her father and other tumultuous events that happened when she turned 40.
Therapy can also be a great option for coping with the loss of a parent. Licensed clinical psychologist Marianna Strongin has previously explained the importance of expressing your feelings in her advice column for SurvivorNet. She says not talking about something we're afraid of or worried about can cause our body to feel anxious.
You probably know Jane Seymour from her roles as a 'Bond girl' in
Live and Let Die
 and Michaela Quinn in
Dr. Quinn, Medicine Woman
, but there's more to Seymour's life story than film credits and worldwide fame. In fact, she's been through lots of highs and very low lows that include losing her father, gynecologist Dr. Benjamin John Frankenberg, to cancer.
Jane Seymour, who's currently starring on CBS comedy B Positive,  was close with her father before he died. She's even said that her father's profession helped her play the role of Dr. Quinn.
Read More
"I'm a doctor's daughter," 
she said of her hit character, Dr. Quinn
. "I had a microscope at seven and was watching surgery at ten, and my father's passion was the history of medicine, so I used to go to the museum for doctors, the museum of the history of medicine when I was an adult with my father."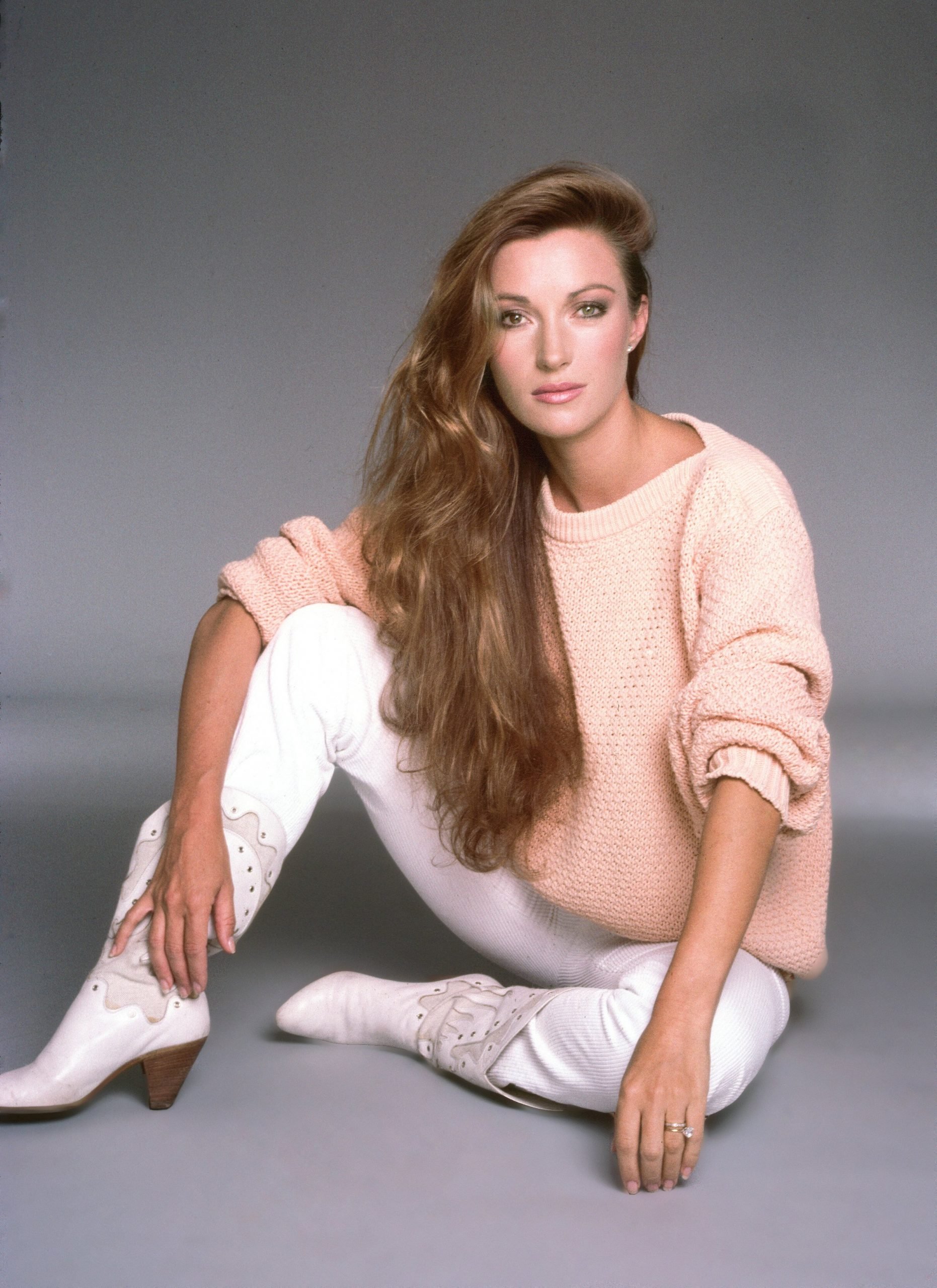 Jane Seymour's father died of advanced lung and bone cancer right before she took that role, and she was distraught. She's said he suffered from severe leg pains before his diagnosis, but her father's doctor didn't order X-rays or scans to properly assess the problem. This led to a late diagnosis that made him ineligible for chemotherapy.
In her frustration over his late diagnosis, Seymour started looking for possible ways to help him live the longest, happiest life possible. That's when she came across immunotherapy.
"Although at that time experimental and unproven, an immunotherapy program offered the possibility of control of the cancer and its symptoms," Cary Presant wrote about Seymour's cancer story after filming a segment with her for her Feel Grand with Jane Seymour series on public television. "But Jane was sure her father, because of his commitment to standard care, would never accept it."
Still, Jane Seymour brought up to her father emphasizing the hope it could give him, and she was shocked by his response.
"After Jane described it to her dad, to her astonishment her father called her the very next day and said he would go with it, and asked how soon could they get started," Presant wrote. "He entered the program, got the immunotherapy plus radiation, and improved. For months his quality of life was better. Jane and her father could spend more time together."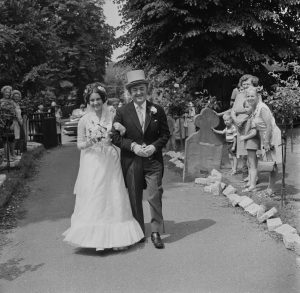 Sadly, that time together would eventually come to an end. The 70-year-old English actress also had to deal with divorcing her third husband, David Flynn – who was reportedly unfaithful and led her to financial disaster – the same year Jane Seymour's father died.
"When I turned 40, I had a really bad year because my father died of cancer that hadn't been detected and they didn't do the right thing," she said.
But Jane Seymour found something to turn to while coping with her father's loss, the divorce and her financial state. And it came to her when watercolorist Tom Mielko offered to share his expertise.
"[Tom Mielko] was going to do a painting of my children… he saw some of my finger paintings and he said they were great and offered me some lessons for free," Seymour shared in a phone conversation with South Jersey Times. "He asked me what I'd like to learn and I told him watercolor, not realizing it was one of the hardest mediums… I really took to it, though."
And it was painting that helped her through that pivotal moment in her life.
"Basically, I was suddenly homeless with two kids and no money," she said. "I just turned to painting… I painted my way out of the lowest part of my life."
The Power of Art
Seymour turned to art during a tumultuous time in her life, and that passion has continued to make her happy long after her father's passing from cancer. She's a testament to the fact that finding something you're passionate about when you're going through a tough time in your life can have a huge impact on your mental health.
Marianne Cuozzo, a three-time cancer survivor, can also attest to the power of art. And despite the fact that cancer has essentially been her whole life, Cuozzo has recognized herself as a lot more than a diagnosis by focusing on her life as a mother and an artist.
Three time cancer survivor, Marianna Cuozzo, talks to SurvivorNet about how art helps her express herself
Cuozzo was first diagnosed with Hodgkin's lymphoma in 1994 at the age of 28. In 1997, she had a recurrence, and then she was diagnosed with breast cancer in 2014. She had a double mastectomy and originally got implants with reconstruction. But after years of infections, she decided to remove her implants and "go flat." Her artwork reflects a deeply personal exploration of body image and sexuality. In a previous interview with SurvivorNet, Cuozzo tells us how she found comfort expressing herself through her work.
"My artwork is very reflective of my cancer journey," Cuozzo says. "I'm doing the best I can to feel beautiful in this new body."
Coping with a Parent's Cancer Diagnosis
Unfortunately, there are many others who, like Seymour, have had to watch a parent battle cancer. Singer-songwriter Jazmine Sullivan, for instance, has been open about her mother's breast cancer battle. In fact, when her album Heaux Tales won the BET Award for album of the year last year, she brought her mom onstage  to talk about how much it meant to have her mom by her side that night.
"Two years ago we would've never expected to be here," Jazmine said at the event. "My mom was diagnosed with breast cancer two years ago. We didn't see any of this happening but God has been so faithful to us. My mom is now in remission. This is my prize, this is my gift – it means more to me than anything that she's here with me."
Beyond being open about her mother's cancer battle, Sullivan has also shared that she sought help after her mom's cancer diagnosis. And she's a great example of why it's important to still put your mental health first in the wake of life-altering news like a parent's cancer diagnosis. After all, you can't be the best, healthiest version of yourself for your loved one fighting cancer if you don't attend to your own needs too. And some people find the help they need through therapy.
Camila Legaspi Lost Her Mother to Cancer, but She Says Therapy Saved Her
"Breast cancer changes everything about your life. I've actually started seeing a therapist and I'm taking care of my mental health because that's something that you just need to kind of figure out," she previously told Yahoo Life. "I've been looking up so much since [starting] therapy and getting that pain and everything that I went through out."
Licensed clinical psychologist Marianna Strongin has previously explained the importance of expressing your feelings in her advice column for SurvivorNet.
"Talking about difficult things does not cause more anxiety," she said. "It is NOT talking about the very thing that we are all afraid or worried about that causes our body to feel dysregulated (unable to manage emotional responses or keep them within an acceptable range of typical emotional reactions) and anxious."
RELATED: Being The Parent Of A Sick Child Or The Child Of A Sick Parent: Dr. Marianna Strongin Addresses These Topics In Her New Column 'Strong In Cancer'
Addressing people with sick parents, Dr. Strongin says, "I encourage you to talk about your feelings with your immediate family as well as your parents."
Learn more about SurvivorNet's rigorous medical review process.