NFL Hall Of Famer Shannon Sharpe, 54, Says He's Prostate Cancer Free But Focused On Raising Awareness
Popular NFL Hall of Famer and television host Shannon Sharpe, 54, is opening up about his prostate cancer diagnosis in 2016.
Sharpe, in an interview with People magazine says he's now cancer free and ready to raise awareness.
Prostate cancer is a cancer in a man's small walnut-sized prostate gland that produces seminal fluid.
Treatment options vary depending on the stage and nature of the cancer, but they can range from traditional methods such as surgery, chemotherapy and radiation to drug therapies involving a class of drugs called checkpoint inhibitors.
Black men are two times more likely to be diagnosed with prostate cancer, according to the National Prostate Cancer Coalition.
Popular NFL Hall of Famer and television host Shannon Sharpe, 54, is the picture of health these days, despite his prostate cancer diagnosis in 2016.
Sharpe, in an interview with People magazine says he's now cancer free and ready to raise awareness.
Read More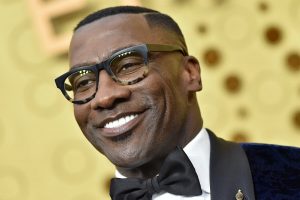 "Once you hear that 'C' word come out of their mouth, okay, damn," Sharpe, recalled. "Only four people knew at the time – my brother and sister and my girlfriend at the time. I didn't tell my mom, I didn't tell my kids. I didn't tell anybody."
The athlete turned sports commentator for FOX Sports One says his diagnosis came with bad timing. He was set to move to Los Angeles for the FOX co-hosting gig with longtime sports analyst Skip Bayless.
"It was difficult, this was my dream job," he told People.
"I had been wanting this job for so long and I had been given an opportunity that Skip believed in me. I was going to be a co-host of a daily debate show that we talked about football, basketball, track and field, golf, tennis, social issues, I was the first athlete to do what I do full-time," Sharpe said.
Sharpe eventually took the job and has been a huge success as co-host FS1's daily show, Undisputed: Skip and Shannon.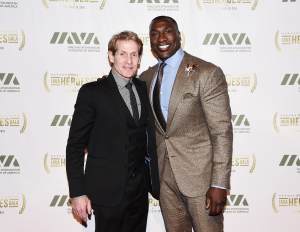 A father of three with a grandchild on the way in 2023, Sharpe had been getting screened for prostate cancer since he retired from the NFL in 2003, mainly because of his family's history.
"My dad died at 39. Another brother, he died in his mid-forties. And the other died in his late 40s, early 50s," he revealed. "So all that's going through my mind. So absolutely, I'm getting checked out all the time."
Still, he said it was "at least a year before he felt comfortable enough to tell his children and other family members.
"The last thing I need you to do is worry about something that you can't control. You worrying is going to make me worry and that wasn't going to help our situation," he explained.
Sharpe is partnering with Janssen Oncology's Talk That Talk to help start the conversation about prostate cancer screening.
He can speak from his own screening experience.
"I felt fine. I was exercising, eating right, drinking plenty of water, no really bad habits or anything. I thought it was going to be routine," said Sharpe. "I felt normal. There was no transformation in my body, I didn't lose weight. There was no pain, no nothing, and if you had just looked at me, I looked like the picture of health."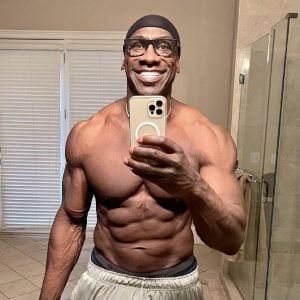 As an African-American, Sharpe is especially focused on the disparities of cancer among different races.
"At the time, when you get diagnosed with something, the last thing on your mind that Black men are two times more likely to be diagnosed with prostate cancer," he said, citing statistics from the National Prostate Cancer Coalition.
"What I want to do now is break down the stigma – do not be afraid to go to the doctor. We need to give Black people more access to healthcare, and then once we get better access to healthcare, don't be afraid to go use it. Do not be afraid to just ask questions of your doctor. Do not be afraid to get screened because it could save your life."
Sharpe says he's a living example of the benefits of screening and early detection.
"There's a 96% survival rate if you get screened and it gets detected early. I'm a part of that 96%," Sharpe said. "I'm not a paid actor. I lived this. I've been there. I can tell you that this could save your life. Saved my life. I'm living proof."
Shannon Sharpe's Treatment Options
Shannon Sharpe has not revealed his course of treatment for his prostate cancer.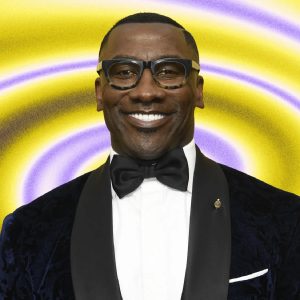 But patients whose cancer has progressed following treatment and whose tumors show evidence of defective mismatch repair and microsatellite instability are approved to use the drug pembrolizumab or Keytruda.
It's an immune checkpoint inhibitor that's among a class of drugs designed to strengthen the immune system.
The drug targets the proteins on immune cells, which function as the on/off switch when fighting foreign invaders such as cancer.
Those proteins are manipulated in patients with cancer, resulting in immune cells that stop fighting the disease.
A checkpoint inhibitor reverses that process by resetting the proteins, which stimulates the immune cells to start attacking the cancer growing inside the body.
However, the Food and Drug Administration sets precise guidelines when it approves the use of a checkpoint inhibitor to treat any form of cancer. In prostate cancer patients, the agency approved pembrolizumab.
An intravenous treatment, it is also approved for use in patients with melanoma, lung cancer, head and neck cancer, Hodgkin lymphoma, stomach cancer, colon cancer and cervical cancer.
A 2018 study by Memorial Sloan Kettering Cancer Center found that these cells appear in less than three percent of prostate cancer patients.
In August, the FDA also granted accelerated approval to dostarlimab (Jemperli) for "adult patients with mismatch repair-deficient recurrent or advanced solid tumors, as determined by an FDA-approved test, that have progressed on or following prior treatment and who have no satisfactory alternative treatment options."
Sipuleucel-T (Provenge) is another immunotherapy used to treat prostate cancer. That functions like a vaccine and received FDA approval in 2010 for treating individuals with "asymptomatic or minimally symptomatic metastatic castrate-resistant (hormone-refractory) prostate cancer."
Genetic Testing for Advanced Prostate Cancer Can Help Tailor Treatment
Hormone Therapy For Prostate Cancer
The male hormone androgen fuels the growth of prostate cancer. Hormone therapies work to deprive cancer cells of these building blocks by reducing the production of androgens.
G(GnRH) antagonists are drugs that block the pituitary gland from making hormones that stimulate testosterone production.
Relugolix is a Gonadotropin-releasing hormone (GnRH) approved by the FDA in December 2020. GnRH antagonists work by blocking the pituitary gland from releasing the hormones that fuel the production of testosterone.
Prostate cancer stops responding to hormone therapy over time, which is known as metastatic castration-resistant prostate cancer. At that stage, oncologists may prescribe antiandrogen drugs to try and prevent androgen from binding to androgen receptors on prostate cancer cells to slow or stop growth.
Abiraterone (Zytiga), apalutamide (Erleada), and enzalutamide (Xtandi) are three examples of FDA-approved antiandrogen drugs that have improved the survival of men with metastatic castrate-sensitive prostate cancer when added to standard hormone therapy.
How Does Androgen Deprivation Therapy Help Shrink Prostate Cancer Tumors?
Learn more about SurvivorNet's rigorous medical review process.
---