Bonnie Chapman, the 20-year-old daughter of "Dog the Bounty Hunter" stars Dog and Beth Chapman, spoke up this week in a really sweet way about her parents' relationship. Beth sadly passed away last month after a battle with advanced lung cancer at age 51. Her death has taken a serious toll on the whole family, and many of the Chapman children have been really open with fans about how much of a struggle it's been to lose Beth.
Earlier this week, Bonnie was doing a question and answer session with fans on her Instagram story when one fan asked if she thinks her father would ever re-marry after Beth's passing. "Nope, he found his soulmate," Bonnie responded. "No one can replace her in his heart. Their love was one of a kind, it made me believe love truly exists."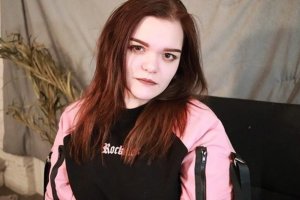 Read More
During a
memorial held for Beth in Aurora
, Colorado, over the weekend, Dog and Bonnie both spoke about the reality star and how influential she was for the whole family.
"I cannot believe that she's gone," Dog said. "This is not possible, I want to wake up from a dream … She will never be dead to me. She is in another place. I'm gonna get to heaven and make her so proud. She's gonna say like she said here, 'That's my man right there, that's big daddy right there.'"
Dog concluded his speech by offering some advice to young couples. "If you're beefin' with your old lady, stop and kiss her right now. Because you're gonna feel so bad when he or her are not with you anymore."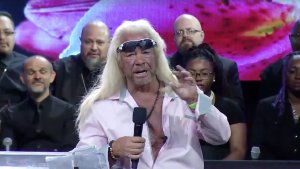 During her tribute, Bonnie spoke about how she never imagined losing her mom at such a young age. "I've never imagined I would lose my mom at 20," she said. "I never imagined walking down the aisle without her or her not judging my dress. I never imagined a life without her, it's really tough now being without her … I lost my rock. I never imagined having to write a speech like this, to the most beautiful woman who ever lived."
The service took place at the Heritage Christian Center in Aurora. It came after an initial ceremony that the Chapmans held on a beach in Hawaii — one of Beth's favorite places — a few days after she passed. Beth and Dog had split their free time (when not out bounty hunting) between Hawaii and Colorado, which is why the family saw it fit to hold two memorial services in the places that meant something to Beth.
The Colorado service was open to the public, and the Chapman family received so many of Beth's family, friends, and fans, that a celebrity organizer was selected to help with the details of the event. Kim Fields, known for portraying "Tootie" on The Facts of Life and from Real Housewives of Atlanta, coordinated security for the event and oversaw production details, according to TMZ. The service also included a performance by Gospel singer Leah Shafer, whom Beth loved.
Beth's battle with cancer began in September of 2017 when she was diagnosed with stage 2 throat cancer. She was treated at the time, and declared cancer-free a few months later. However, her cancer returned in late 2018, and by that time it had progressed to advanced lung cancer. Beth was really candid with her many thousands of fans about the ups and downs of battling cancer in the public eye — and her candor was an inspiration to countless fans and to the whole Chapman family.
Learn more about SurvivorNet's rigorous medical review process.