Supporting Friends Amid Cancer Diagnosis
American singer-songwriter Dolly Parton reacted to Jane Fonda's recent cancer diagnosis and described the 84-year-old actress as a "sister."
On September 2, Fonda revealed on Instagram that she had been undergoing chemotherapy treatments after getting diagnosed with non-Hodgkins lymphoma.
Non-Hodgkin's lymphoma is a type of cancer that affects the body's immune system.
Symptoms include swollen lymph nodes, abdominal and chest pain, fevers, fatigue and weight loss.
Country legend Dolly Parton, 76, has reacted to actress Jane Fonda's recent non-Hodgkin's lymphoma cancer diagnosis.
Parton — who has been friends with 84-year-old Fonda since they co-starred, along with Lily Tomlin, in the 1980 film 9 to 5 — opened up about her support and empathy for her longtime friend and mom of three in an interview with TODAY.
Read More
After confirming she has made an effort to contact Fonda since her cancer reveal, she admitted to the news outlet that losing her friend would be "like losing a sister."
"I have not spoken to her since she announced that she was sick; I have tried, so I would imagine she's going through her things at the moment," Parton said last week.
Related: Dolly Parton's Rumored Cancer Turned Out to Be Kidney Stones; Is There a Link Between the Two Conditions?
Parton, who dropped a new version of the song '9 to 5' with Kelly Clarkson this month, continued, "She'll get back to me, though. We don't talk every day but we have a very special feeling in our hearts, Lily (Tomlin), Jane and I since we did the movie '9 to 5.'"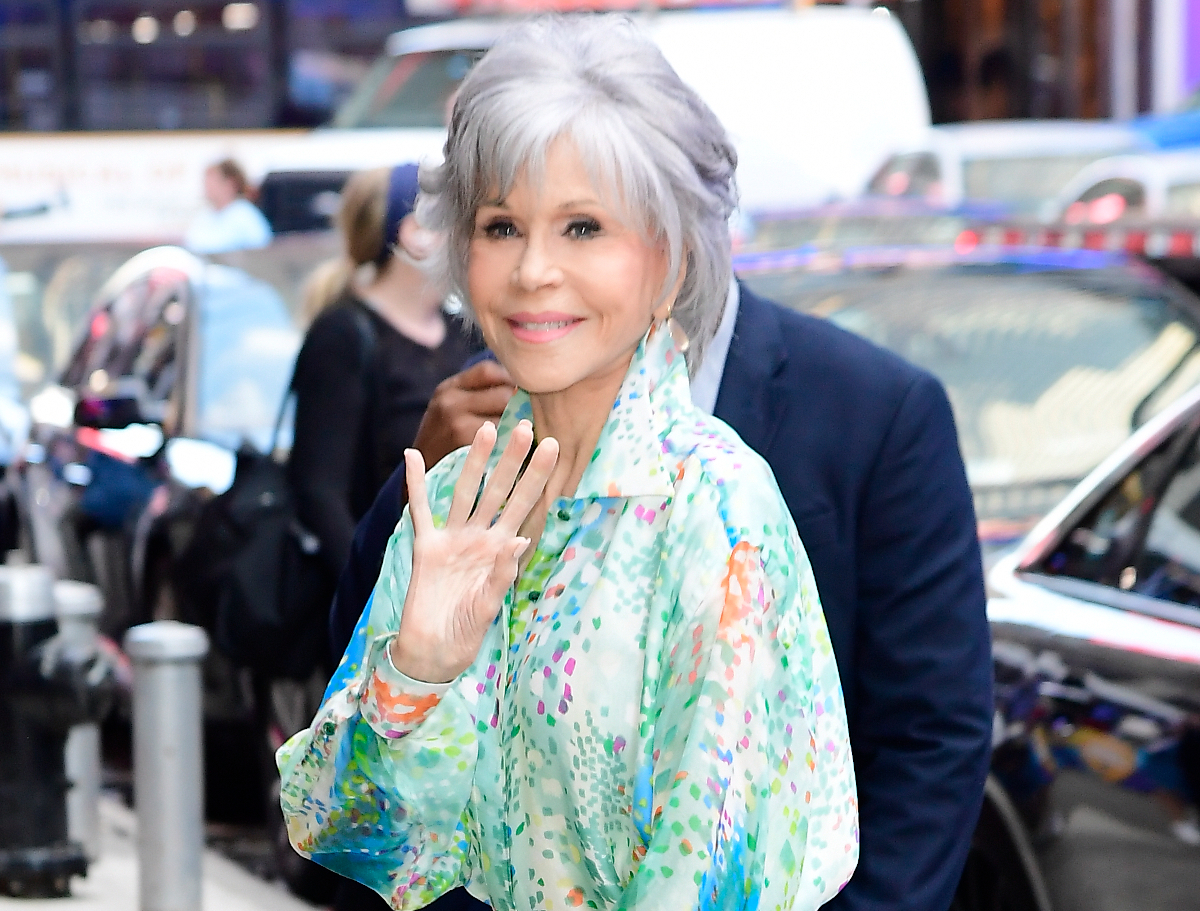 Fonda opened up about her cancer diagnosis in an Instagram post on September 2.
The activist and former fashion model revealed she had been undergoing chemotherapy treatments for six months and remained optimistic about her prognosis.
She wrote alongside a photo of herself, "This is a very treatable cancer. 80% of people survive, so I feel very lucky. I'm also lucky because I have health insurance and access to the best doctors and treatments. I realize, and it's painful, that I am privileged in this."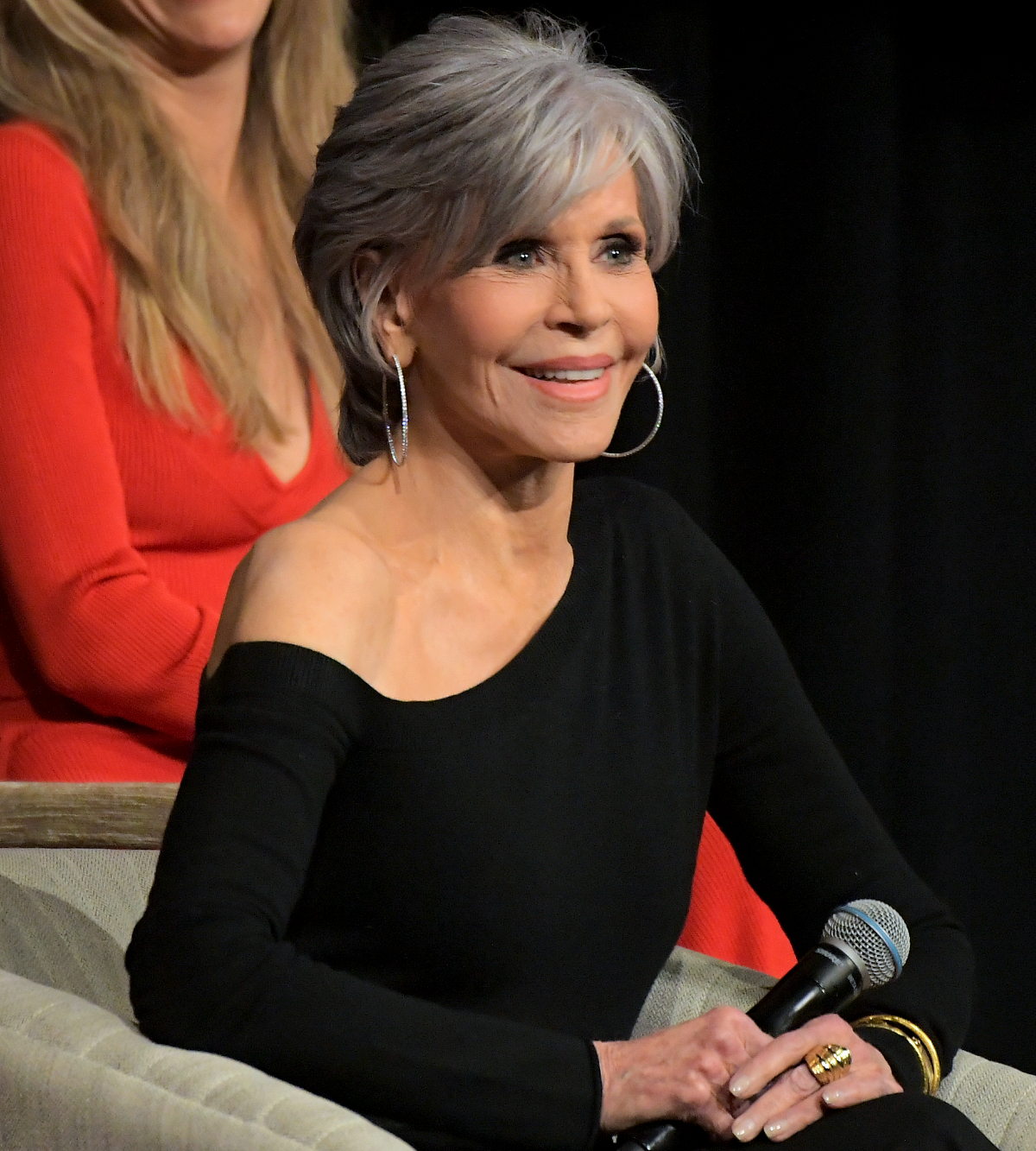 Fonda insisted she will not let cancer keep her from accomplishing all of her goals, noting she will be using "every tool in my toolbox" to get what she needs to be done.
"Cancer is a teacher and I'm paying attention to the lessons it holds for me. One thing it's shown me already is the importance of community," she added. "Of growing and deepening one's community so that we are not alone. And the cancer, along with my age — almost 85 — definitely teaches the importance of adapting to new realities."
In a follow-up blog post, shared just days after Fonda's major announcement, she expressed her gratitude after receiving "expressions of love and support."
Fonda wrote in a September 6 blog post, "Many have asked how I am feeling. Well today, about three weeks from my first chemo session, I must tell you that I feel stronger than I have in years."
Related: Doctor Predicts Jane Fonda, 84, Will Win Battle Against Non-Hodgkins Lymphoma: 'I Think She's Poised To Do Well Because Of Her Health'
"The doctor told me the best antidote to the tiredness that chemotherapy can cause is to move. Walk. And I have been walking. Very early before the record heat kicks in," she continued. "Also working out. This is not my first encounter with cancer. I've had breast cancers and had a mastectomy and come through very well and I will do so again."
What is Lymphoma?
Lymphoma is a cancer of the immune system, which begins in a specific kind of white blood cell called a lymphocyte, located in the body's lymphatic system. It is one of about 100 different types of blood cancers that affect nearly 200,000 Americans every year.
Related: Celebrities, Musicians and More We Loved and Lost to Cancer in 2019
In cases of lymphoma, the lymphocytes multiply and build up in the lymph nodes and other tissues, making it more difficult for your immune system to launch an effective attack against invading germs.
As a result, the body becomes more prone to infections and other illnesses.
The disease is broken up into two main categories: Hodgkin Lymphoma and non-Hodgkin Lymphoma.
Doctors make a determination by examining the white blood cells within the body.
If they are unable to detect the Reed-Sternberg cell (a giant cell derived from B lymphocytes), then it is classified as non-Hodgkin. If the cells are present, then it is classified as Hodgkin.
Jane Fonda's Other Cancers
The Academy Award winner revealed in 2010 that she experienced a breast cancer scare after doctors discovered a small, non-invasive tumor. Fonda underwent a procedure at the time, and her representative declared her "cancer-free." In 2016, Fonda had a mastectomy before the Golden Globe Awards.
However, Fonda's battle with cancer didn't stop there.
In 2018, while speaking to the "TODAY" show, Fonda addressed bandages on her face by explaining she had cancer taken away from her lip.
"Well, the world is falling apart, what's a lip?" Fonda asked. "Yeah, they did (biopsy it.) I'm going to be fine, thanks."
Indeed Fonda's skin cancer treatment was minor compared to her mastectomy procedure.
A mastectomy removes either one or both breasts. It's usually done to treat breast cancer, but other women have the surgery to prevent a breast cancer diagnosis if there's a history of the disease in their family.
"Depending on the size and other features, such as family history, a patient may opt for more aggressive surgery," Dr. Elizabeth Comen, a medical oncologist at Memorial Sloan Kettering Cancer Center, tells SurvivorNet.
In addition to risk factors, there are a few surgery options patients should keep in mind while approaching physicians for breast cancer treatment.
When Should I Get A Mammogram?
Dr. Ann Partridge previously explained to SurvivorNet when women should consider a mastectomy during breast cancer treatment.
"When I talk to a woman who comes to me and she has breast cancer, I evaluate what the standard options for treatment for her are, which typically include cutting out the cancer — which is either a lumpectomy if you can get it all with just a little scooping around of the area that's abnormal or a mastectomy for some women meaning taking the full breast because sometimes these lesions can be very extensive in the breast," Dr. Partridge, a medical oncologist at Dana-Farber Cancer Institute, said.
Contributing: Derrick Dennis
Learn more about SurvivorNet's rigorous medical review process.
---