After receiving a tough cancer diagnosis, a lot of people immediately wonder 'why me?' For Gerri Willis, that question never came to mind. The sixty-year-old Fox News business journalist was diagnosed with stage III lobular breast cancer in 2016, and now that she's beaten the cancer, she's opening up about her experience, both mental and physical.
"I have to tell you, I never thought 'why me?'" Willis shared with Fox News. "That was not a question I really asked. I have been so lucky in my lifetime, I started focusing on gratitude, and I immediately started thinking, 'I've gotta be on the right side here. I've gotta start helping people.'"
Read More
RELATED: Why Me? Dealing With the Inevitable Questions That Come After a Cancer Diagnosis
Rather than dwelling on the 'why me?' question, Willis said she counted her blessings and recognized that, given her platform as a news journalist on a wide-reaching network, she had a unique ability to raise awareness and make a difference. "It's funny, that's not a question I lingered on," Willis said. "And you find as you sort of start to get your arms around the diagnosis and the fight, you have to look at all the positives and concentrate on the day-to-day getting through it."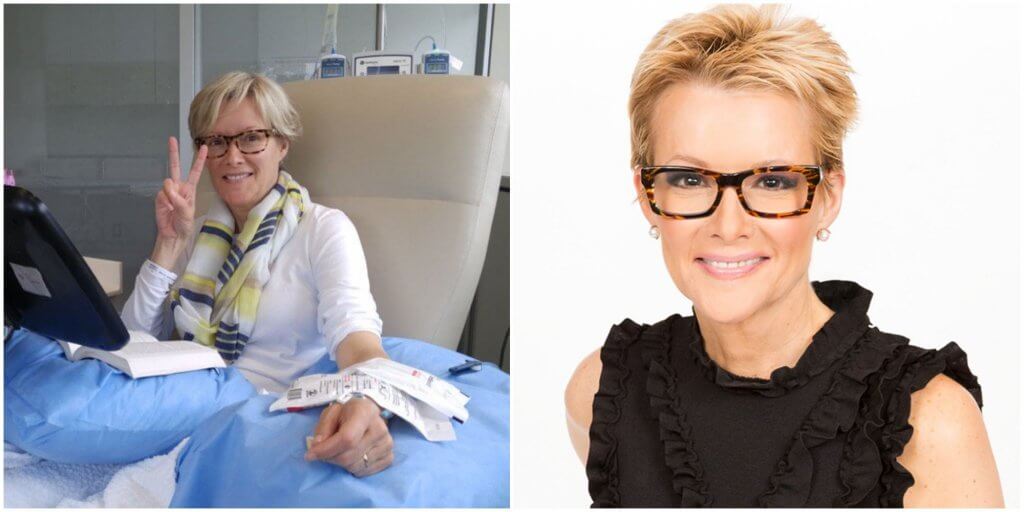 Beating Breast Cancer – Then Came Another Cancer Scare
Willis did "get through it." After a bilateral mastectomy of her right breast, four months of chemotherapy, radiation, and breast reconstruction, Willis was finally declared cancer-free.
But last month, Willis recently shared, she experienced an all-too-familiar flood of fear and emotions as she faced another potential cancer diagnosis: cervical cancer.
RELATED: New Cervical Cancer Test Detects Disease Significantly Better Than HPV Test and Pap Smear
"I've been keeping a secret," Willis shared with Fox earlier today. "For three years now, I've talked very publicly about my breast cancer fight, the diagnosis, the eight months of treatment and how it changed my life in many ways. I thought my cancer journey was over. But last month, a simple pap smear turned up the unexpected. I had a pre-cancerous lesion on my cervix."
Fortunately, Willis' doctors were able to perform something called a cone biopsy, removing the pre-cancerous lesion in Willis' cervix and determining that she did not have any other cancer.
"I could breathe again," Willis shared. But she admitted that the scare rattled her.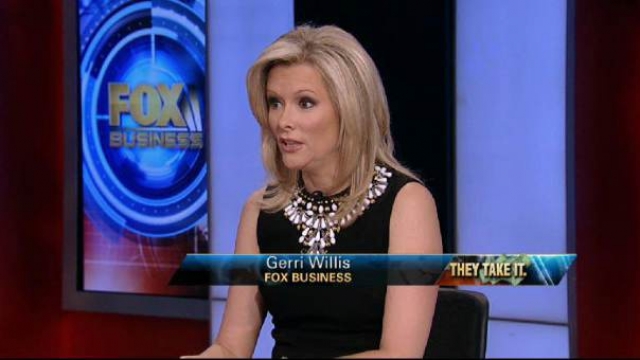 "I wasn't prepared for that. All the old emotions that I experienced in my breast cancer journey came flooding back. The anxiety. Worry. And I wondered, as all of us diagnosed with cancer do, is this the time that this horrible disease that took the lives of about 610,000 people in the U.S. last year finally takes me?"
Now, Willis is about to participate in the Susan G. Komen Race for the Cure to raise money for breast cancer research. She's also using her platform—as she resolved to do during her breast cancer journey—to share some important messages with women in her boat.
Here are a few:
1. Put Yourself First, and Listen to Your Body
"What we fight is not just the lack of public funding for mammograms and treatment, but also a natural inclination among some women (myself included), to put ourselves at the bottom of the list, ignore the early warning signs and skip early diagnosis and treatment," Willis said. When it's caught early enough through screening tests, breast cancer is much easier to treat – and beat. But to catch it early, women need to speak up about their symptoms, and listen to the recommendations about routine mammograms.
RELATED: Getting to Know Your Breasts with Self-Exams
Willis herself said that when she was diagnosed with breast cancer, she had an inverted nipple – which can be a sign of breast cancer. Despite the fact that her body was showing symptoms, Willis said that she was not prepared for her diagnosis.
RELATED: Be Pushy, Be Your Own Advocate, Don't Settle
2. Cherish Your Support Systems
During her cancer journey, Willis said, "I was able, thank God, to burnish relationships with my family, especially my mother and brother, Steve. I learned what a stalwart my husband [David Evans] could be."
View this post on Instagram

Willis' experience mirrors what many women facing cancer have shared with SurvivorNet – that their cancer journeys helped them to identify the most important relationships in their lives, and those people that really mattered to them.
RELATED: A Cancer Survivor's Ode To Friends and Family: "My Support System Helped Me Heal"
Dr. Zuri Murrell spoke with SurvivorNet about the importance of practicing gratitude during a cancer journey.
3. Gratitude, Gratitude, Gratitude
"The natural world lifted me up," Willis said. "I would take long walks in the country and find peace. Sure, I couldn't hold down a meal while in chemotherapy but I could look up at the sky and understand what a miracle our world is."
When facing a cancer diagnosis, the importance of living in gratitude cannot be overstated. Dr. Zuri Murrell, a colorectal surgeon and Director of the Cedars-Sinai Colorectal Cancer Center, previously told SurvivorNet that gratitude can make a big difference in outcomes.
"The patients who do well with cancer, they live life with that kind of gratitude, but in terms of everything," Dr. Murrell said. "They're grateful, not for cancer, but they're grateful for an opportunity to know that life is finite, but they live life with– like, I love you to their husband, to their wife, to their kids, knowing that this may be– that they appreciate it for one of the first times ever because they know it may not be forever that they get to do this. Those are the patients that tend to do well with processing and also living a long, long life despite a diagnosis of, like, metastatic colon cancer disease."
Learn more about SurvivorNet's rigorous medical review process.