Dustin Hoffman Kept Cancer Diagnosis Private
Now 83, Hoffman underwent throat cancer treatment in 2013.
His rep confirmed he was treated with surgery, but offered few details.
Unlike Michael Douglas, who used his 2010 diagnosis to raise awareness of HPVs link to throat cancer, Hoffman chose to keep his health private.
Some of Dustin Hoffman's greatest movies are finding audiences again, now that classics like
The Graduate
and
Kramer vs. Kramer
are available on 
streaming platforms
like Prime Video, Netflix, and Hulu. But few fans know that Hoffman, now 83, is also a
throat cancer
survivor.
Related: Devastated Fans & Musicians Remember Legendary Guitarist Eddie Van Halen, Who's Passed Away From Throat Cancer at 65
Read More
While some celebrities turn a cancer diagnosis into an opportunity to raise awareness, others choose to battle privately. This is a very personal decision and one that needs to be respected. Hoffman kept information about his disease quiet but in 2013, his rep Jodi Gottlieb told
People,
 "It was
detected early and he has been surgically cured
." He was 75 at the time.
In his 1982 movie, Tootsie, Hoffman played an out-of-work actor who revives his career by dressing as a woman. Director Sydney Pollack played his agent.
"Dustin is feeling great and is in good health," Gottlieb added but declined to provide further details. According to People, the two-time Oscar winner planned to undergo "doctor-recommended preventative treatments to minimize the chance of a recurrence in years to come."
Related: Throat Cancer Warrior, Michael Douglas Gets Emmy Nod For 'Kominski Method,' A Show That Doesn't Shy Away From Cancer
Three years before Hoffman's announcement, Michael Douglas went public with his 2010 throat cancer diagnosis, bravely appearing in a video for the Oral Cancer Foundation to spell out how the HPV virus can cause the disease, at a time when this cancer-causing virus still carried a shameful stigma.
Related: Majority of Throat Cancer Diagnoses Are Caused by HPV – Here's What You Need to Know
To date, Hoffman has not spoken publicly about his battle but he continues to work. His latest role, opposite Candice Bergen in As Sick As They Made Us, remains listed in pre-production, possibly due to the pandemic. And while we wait out something new we will be forever grateful for his amazing catalogue of work. Plus – we'd be remiss not to mention his 1995 movie, Outbreak, which found a new audience amidst a country fighting a real-life pandemic.
HPV and Throat Cancer
While many people are aware of the connection between HPV and cervical cancer, far fewer know that it can cause oral and throat cancers.
Related: 'Gillian's Island' Star, Bob Denver, Died of Stage 4 Throat Cancer 15 Years Ago: 'His Legacy Was The Love of His Fans'
Cancers in the back of the throat are also caused by tobacco and alcohol, according to the Centers for Disease Control and Prevention (CDC), but recent studies have indicated that as many as 60-70% of these throat cancers may be linked to HPV says Dr. Jessica Geiger, a medical oncologist at Cleveland Clinic Cancer Center.
Dr. Jessica Geiger says cure rates for throat cancer caused by the HPV virus are higher than for those that are tobacco-related. 
On the plus side, HPV-related throat cancers are generally very responsive to a combination of radiation and chemotherapy treatments, according to Dr. Geiger. "The cure rates for people who have HPV-related disease are a lot higher than those who have tobacco-related throat cancer."
Signs and Symptoms of Throat Cancer
"The most common symptoms for throat cancer are a painless neck mass that the patient may just feel when they're shaving or washing their face," Dr. Geiger told SurvivorNet in a previous interview.
Related: Celine Dion's Touching Tribute to Her Beloved Husband Rene, Who Died Four Years Ago From Throat Cancer
"Oftentimes, we have patients who are referred from their dentist's office," she said. "They'll notice a sore that doesn't seem to be healing, or a wound that is on the inside of their mouth or around their teeth. Then, we set the patients up with a biopsy to confirm cancer or to show something else and we proceed from there."
Related: Four-Time Iditarod Champion Lance Mackey Battled Throat Cancer While Competing In One Of The Toughest Sports Competitions In The World
"Sometimes it's painful, but a lot of times they don't feel anything except just a lump there,"  Dr. Geiger said. "Their doctors often then will order imaging such as an ultrasound of the neck or a CAT scan and we can see the mass there."
Treatment Options for Throat Cancer
"In early-stage throat cancer, the cancer is confined to just what we call the primary tumor in the back of the throat or the tonsils, or the base of the tongue," said Dr. Geiger.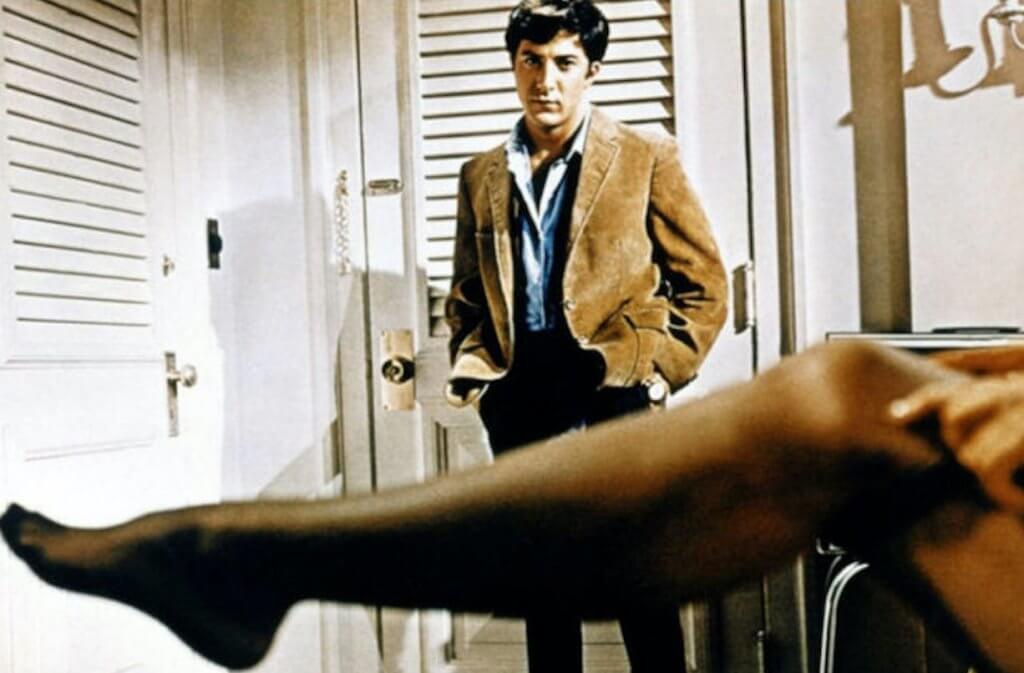 Hoffman's was 29 when he landed his first film role in 1967s The Graduate. The movie brought instant fame and launched his film career.
"But if the PET scan shows that the cancer has moved to the lungs or the liver, then our approach would not be to cure cancer but to treat it and to keep it under control," she says. "It's really complicated because there are three stage 4s. It's not like breast cancer where, once you're Stage 4, you're incurable," she continues.
Related: Megadeth's Dave Mustaine Says Medical Cannabis (& Kiddie Cereal) Got Him Through Throat Cancer Recovery
"In more advanced throat cancer cases, which is actually the most common stage that we see," she adds, "in addition to the primary tumor, lymph nodes of the neck are involved."
"Patients who have disease that has spread outside of the head and neck region, meaning below the clavicles, into the lungs or into the liver, we call that distant metastatic disease and by definition, those patients are considered incurable," she continues, "So our efforts at treatment would be focused on palliative therapy, controlling the disease but, unfortunately, not curing it."
Learn more about SurvivorNet's rigorous medical review process.
---