Eight years after surviving neck and throat cancer, two time Academy Award winning actor Michael Douglas, 74, says that cancer taught him to be grateful and enjoy his time on earth.
Douglas was diagnosed with HPV-linked tongue cancer in 2010 (initially described in the media as throat cancer), and underwent chemo and radiation therapies. When asked what he learned from the experience, he told Italian publication IO Donna, "Gratitude. Now, I'm happy to still be here and be able to celebrate the passing of time."
Read More
The actor is known for his roles in movies like "Fatal Attraction," "Basic Instinct," "Wall Street," and "The China Syndrome." "At the time I was heartbroken at the idea of giving up everything, but today I have put my priorities back in order."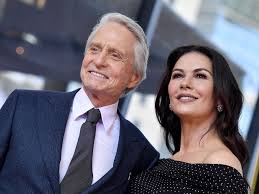 "None of us knows what this precarious world holds for us," he said in the interview, "and I refer to our planet in general and Hollywood in particular, even though it is now a family business that has been handed down to me and that I passed on to my children."
The interview comes after his son Cameron began speaking publicly about his upcoming book "Long Way Home," which covers the difficulties of drug addiction and growing up in an extraordinarily famous family with Michael Douglas as a father and actor Kirk Douglas as a grandfather. Michael and Cameron appeared in an interview with Diane Sawyer together in which they talked poignantly about their long journey, and their reconciliation at the end of it all.
Information about HPV and cancer
When people talk about HPV and cancer risk, they tend to be talking about cervical cancer. And while this discussion is incredibly important (nearly all cases of cervical cancer are caused by HPV), people should be aware that HPV puts them at risk of developing several other cancers as well. And yes, HPV can cause cancer in men. Cancers of the penis, anus and throat have all been linked to HPV.
Dr. Jessica Geiger, Medical Oncologist at the Cleveland Clinic Cancer Center, on how HPV can cause cancer in men, too.
"The strains of HPV that cause cervical cancer are the same strains of HPV that cause throat cancer," says Dr. Jessica Geiger, a medical oncologist at Cleveland Clinic Cancer Center. "There average patient with HPV-related throat cancer tends to be males in their 40s or 50s, who were never a smoker or just a very light tobacco user."
Michael Douglas's life after cancer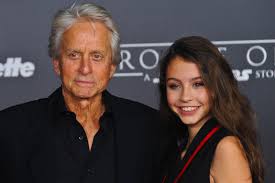 Michael shares his daughter Carys, 15, and son Dylan, 18, with his second wife, Catherine Zeta Jones, 49. He also shares son actor Cameron, 40, who's served prison time for drug offenses, with his first wife, Diandra Luker, 63.
Douglas says that his daughter gives him meaning, and helps him see age more than cancer. "It's mostly my 16-year-old daughter, Carys, who makes me realize how old I am," he told the outlet. "She often tells me: 'Do you realize, dad, that when I'm 25 years old you'll be 83?' When she explains to me that she's afraid I won't be here when she gets married, tears come to my eyes."
"At the peak of my career, I dreamed of the day when I would have time to be bored. This time has arrived, but after two weeks without work, I start going around in circles. And my obsession today is not to waste time."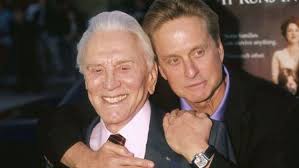 Eight years later, Douglas is confident he's staying in remission. "I check every six months," he explained of his health checkups. "I believe, and I hope, that I've escaped."
Either way, though, Douglas says that cancer did have a big impact on his life. "One thing is certain, my cancer has made me a free man."
Douglas's controversy surrounding HPV comments
In 2013, Douglas came under media fire for joking about that HPV can be contracted during male on female oral sex. "Without wanting to get too specific, this particular cancer is caused by HPV [human papillomavirus], which actually comes about from cunnilingus," Douglas said in the interview.
"But yeah, it's a sexually transmitted disease that causes cancer," Douglas continued. "And if you have it, cunnilingus is also the best cure for it."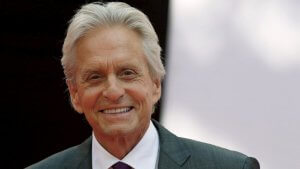 At the time, Douglas issued a clarification after people grew angry with his remark. "Michael Douglas did not say cunnilingus was the cause of his cancer," his rep said in a statement. "It was discussed that oral sex is a suspected cause of certain oral cancers as doctors in the article point out, but he did not say it was the specific cause of his personal cancer."
Learn more about SurvivorNet's rigorous medical review process.