Eddie Van Halen's Legacy
Rock star Eddie Van Halen has passed away at 65 after a long battle with throat cancer.
Van Halen has had two brushes with the disease — tongue cancer in 2000 and later throat cancer.
Fellow musicians such as Sebastian Bach, Gene Simmons, Billy Idol, and others have shared touching tributes in Van Halen's honor.
Legendary rock star Eddie Van Halen has passed away at the age of 65 after a long battle with
throat cancer
. Fans are mourning the tragic loss, and honoring the incredible mark he left in the music industry.
Van Halen's son, Wolf Van Halen, broke the news of his father's passing through a touching tribute. According to TMZ, the rock star spent his final days at St. John's Hospital in Santa Monica and was surrounded by his wife Jeanie, his brother, and two sons at the time of his death. Van Halen has been battling cancer for around two decades. He was first diagnosed with throat cancer in 2000, where he had part of his tongue removed as part of treatment and was declared in remission in 2002. However, due to cancerous cells that had traveled from his tongue, Van Halen was later diagnosed with throat cancer around 2014.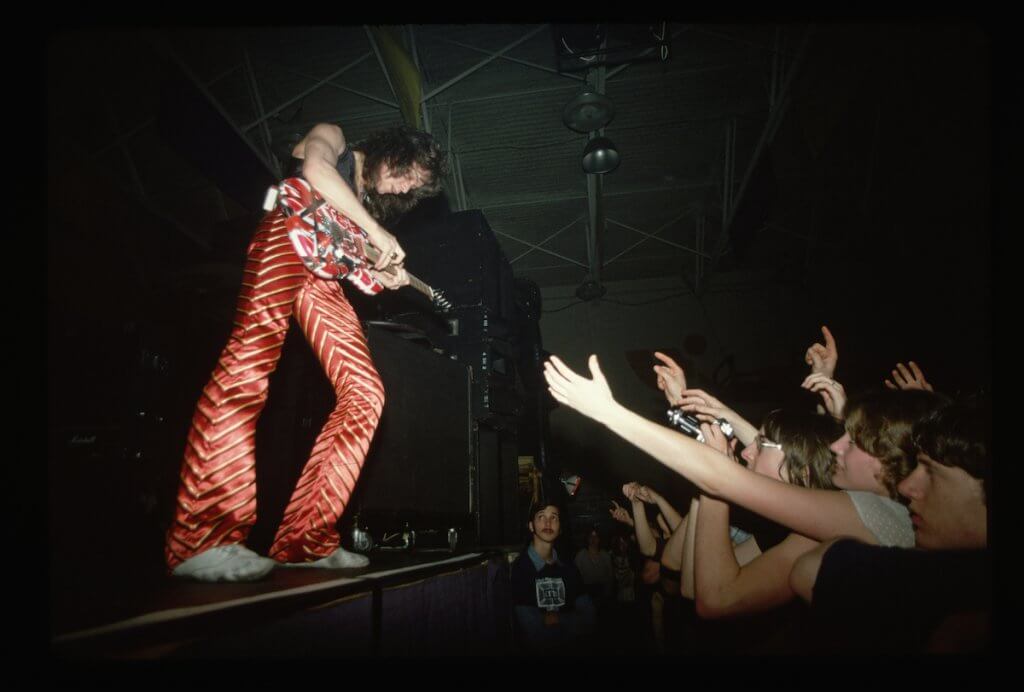 Read More
Related: Rocker Eddie Van Halen, 64, Says He Got Throat Cancer From Putting Metal Guitar Pick in His Mouth — Is That Possible?
The "Jump" musician has kept his battle with throat cancer relatively private over the years, but TMZ reports he's been in and out of the hospital for intestinal issues and recently underwent chemotherapy. It's also been reported that following his throat cancer diagnosis, he traveled to Germany to receive radiation treatments. Over the years, Van Halen was a true fighter throughout it all.
— Wolf Van Halen (@WolfVanHalen) October 6, 2020
Once news of Van Halen's passing surfaced, fans and fellow musicians such as Billy Idol, Sebastian Bach, Gene Simmons and more immediately expressed their condolences for the family and applauded the rock star's influence. Eddie Van Halen was a rock star in every sense of the word, unparalleled in his talent, and will forever be remembered as one of the best in business.
When I was 11, I had just started to play guitar and my dad asked me one day if I had ever heard "Eddie Van Halen".

Since that exact moment, I've spent my life knowing I wanted to be a guitar player and working at it every day

Rest In Peace, Eddie. You were my biggest hero. pic.twitter.com/PDeJl9hdRo

— Sully (@SullivanKing) October 6, 2020
My heart is broken. Eddie was not only a Guitar God, but a genuinely beautiful soul. Rest in peace, Eddie! …Eddie Van Halen Dead at 65 from Cancer https://t.co/gITtcndQVv

— Gene Simmons (@genesimmons) October 6, 2020
Two of the best hours of my life were spent chatting with Eddie Van Halen. A great musician, yes – also a funny and lovely guy who will be missed terribly. Sending love to Janie, Wolf, Alex & all those who loved him.

— Jimmy Kimmel (@jimmykimmel) October 6, 2020
Rest in peace guitar legend Eddie Van Halen. 💔 We will miss you. #fuckcancer @eddievanhalen #eddievanhalen pic.twitter.com/S4vnN3tyWc

— Billy Idol (@BillyIdol) October 6, 2020
Eddie Van Halen and Neil Peart were just too good for 2020.
We all are
My heart is broken

— Sebastian Bach (@sebastianbach) October 6, 2020
Sad to hear Eddie Van Halen has passed away. A guitar innovator with a fierce spirit of musical and technical exploration. Prayers and thoughts with his family and friends. pic.twitter.com/TI4ipeIXbR

— Yusuf / Cat Stevens (@YusufCatStevens) October 6, 2020
Legendary guitar and musical innovator Edward Van Halen. 1955-2020. Heaven will be electric tonight. pic.twitter.com/hdLd7atI74

— Lenny Kravitz (@LennyKravitz) October 6, 2020
Gone, But Never Forgotten
Looking back and appreciating someone's incredible life is so important to cope with loss. This is understandably a devastating experience for Van Halen's family, but it's important to remember that "moving on" isn't necessary when dealing with tragedy. Van Halen is known as one of the greatest guitarists of all time, and his son Wolf is following in his father's music-inspired footsteps.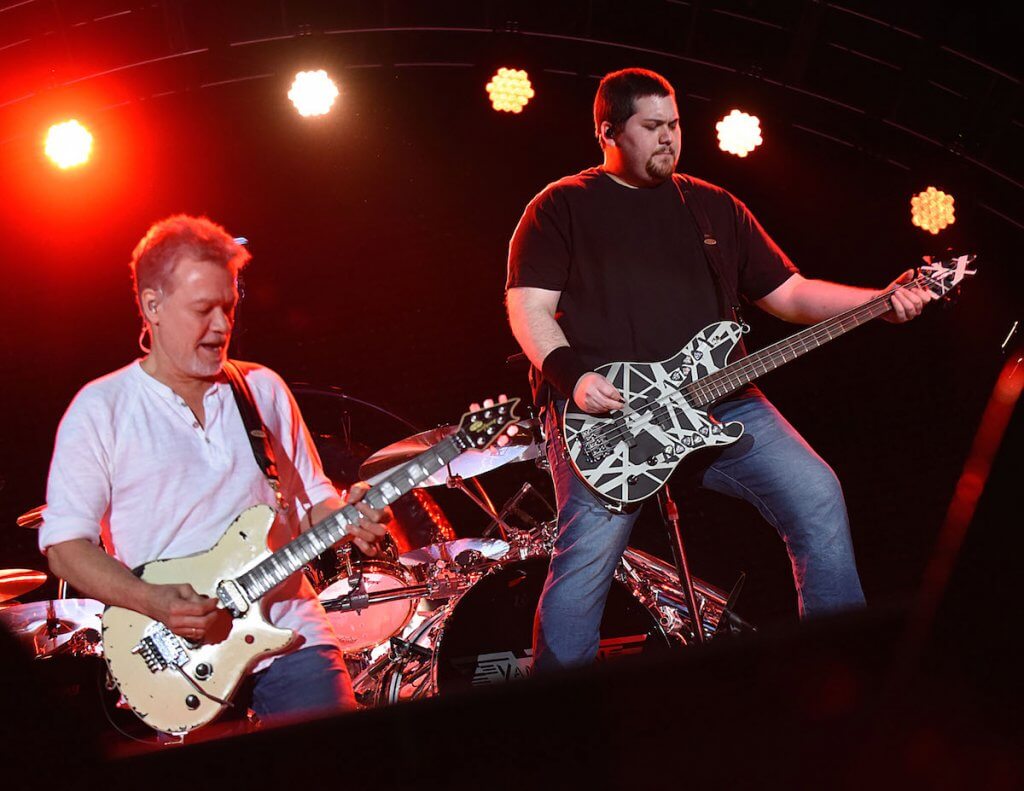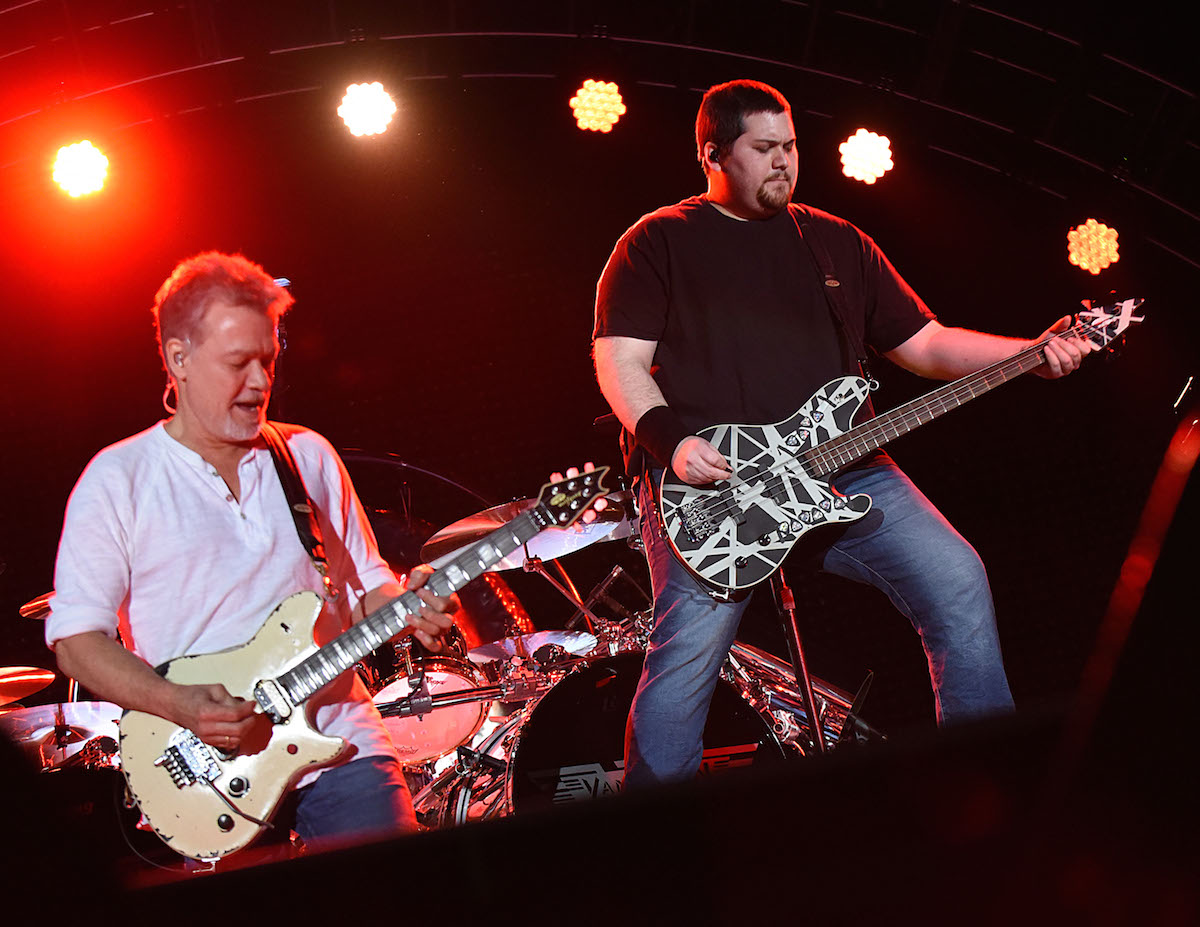 Sometimes, the perfect way to cope with loss is by doing activities that remind you of that loved one and it lets you think of them in a more positive light. This was the case for Camila Legaspi, who lost her mother to breast cancer when when she was just in high school.
Instead of trying to forget the memories of her mom, she decided to honor her memory by taking up one of her favorite activities — writing. "My mom was a very creative person," Camila tells SurvivorNet. "So I was actually able to take this very creative part of her and use that to define me, instead of just her death."
Related: Eddie Van Halen's Wife's Positivity During His Battle With Throat Cancer Is Inspirational
Hopefully Wolf will take Camila's approach after mourning the loss of his dad. One thing is for sure, Van Halen will be rocking out with him no matter where he is.
Camila Legaspi, who lost her mother to breast cancer, explains how she coped
Learn more about SurvivorNet's rigorous medical review process.