Ella Travolta's New Role
Ella Travolta, 21, lost her mom, actress Kelly Preston, to breast cancer last year; now, she has a new film role.
Kelly Preston privately battled breast cancer for two years and passed from the disease in July 2020.
Breast cancer is typically detected via mammogram, which looks for lumps in the breast tissue; ask about dense breasts while getting your mammogram.
Ella Travolta may only be 21 years old but her poise, ambition, and ability to navigate tough times paints her as wise beyond her years; after losing mother Kelly Preston to breast cancer in 2020, Ella is forging ahead with her career and has some exciting news to share.
Related: 'She Was Very Proud of It,' Says John Travolta of Late Wife Kelly's Final Film, 'Off the Rails' Starring Preston and Judi Dench
Read More
The lovely Ella says to fans via Instagram in a video posted this week, "Hi, everyone, I'm here in beautiful Budapest, Hungary, filming the modern-day reimagining of
Alice in Wonderland
called
Get Lost
…" Fittingly, as Ella delivers the news to her followers and fans, she's wearing a blue dress, just like Alice does in the iconic Disney film.
View this post on Instagram
Ella continues, "I'm so excited to be here. Amazing cast. Amazing crew. I can't wait to share it with you guys. And I'll keep you posted."
This Daniela Amavia-directed film is a YA (young adult) modern retelling of Lewis Carroll's classic children's story. While Ella's career is taking flight, this is not her first rodeo, so to speak. The starlet made her onscreen debut over a decade ago, in 2009, in Old Dogs, starring her dad, John Travolta. Ella played his daughter in the film. No word yet on Get Lost's release date, but we'll be eagerly anticipating it when it hits the silver screen.
Kelly's Cancer Journey & Screening
Ella's mom, actress Kelly Preston, was only 57 years old when she passed of breast cancer on July 12, 2020. She battled the disease for two years and largely kept her health news private. Her passing was a surprise to the public and her adoring fans as a result.
Related: John Travolta, 67, Shares Some Fun Family News with Son Ben After Losing Wife Kelly Preston to Breast Cancer
Due to the private nature of her battle, little is known about the specifics of her diagnosis, the stage of the cancer, and her treatment path. But we do know that breast cancer is typically treated with chemotherapy, radiation, and surgery.
Related: When Should I Get a Mammogram?
Breast cancer is detected via mammogram, which looks for lumps in the breast tissue and signs of cancer. Current screening guidelines say that women aged 45 to 54 with an average risk of breast cancer – meaning no family history of the disease, or no existence of the BRCA1 or BRCA2 gene mutation – should screen for this disease every year. Women with an elevated risk who have a family history of the disease should start screening earlier.
When getting a mammogram, ask the technician about dense breasts. If you have dense breast tissue – which can only be determined via mammogram – breast cancer can be more difficult to detect.
When You're Getting a Mammogram, Ask About Dense Breasts
Focusing on the Good in Life After Losing Parent to Cancer
Ella displays admirable strength by being able to continue living her life after suffering such a difficult loss of losing her mother when they were both so young.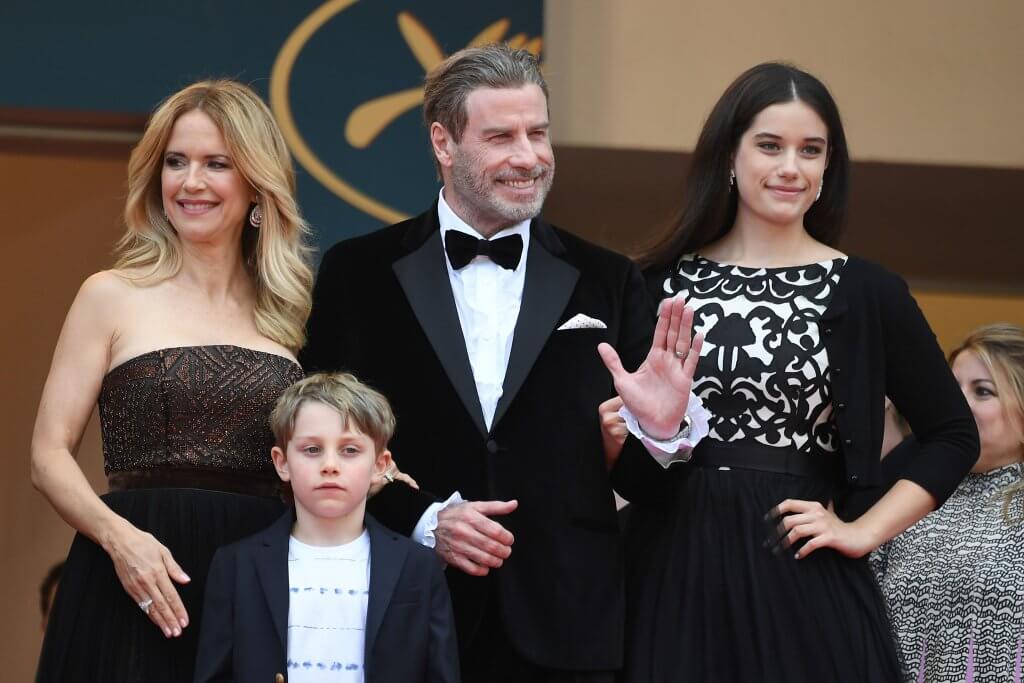 By focusing on the good, like exciting new film roles and furthering her acting career, Ella is truly a shining example of moving through grief with grace.
Related: Stay Positive, It Matters
Focusing on the good in life, and the silver linings of positive moments through grief can feel hard to do at times. Grief after cancer loss may include feelings like depression, anger, and denial. These feelings, which may feel uncomfortable, are all perfectly normal and to be expected while grieving. Try to be gentle with yourself as you move through grief.
Dealing With Grief After a Cancer Diagnosis
Learn more about SurvivorNet's rigorous medical review process.