A young man in peak physical condition is now in a wheelchair and unable to walk after doctors discovered Ewing sarcoma wrapped around his spine.
Brandon Hackett, 20, went to see a doctor in August after weeks of back pain started to make it difficult for the powerlifter to complete his workouts at the gym.
Read More
A doctor told him to take painkillers and alternate putting hot and cold on the area, but the pain only worsened over time.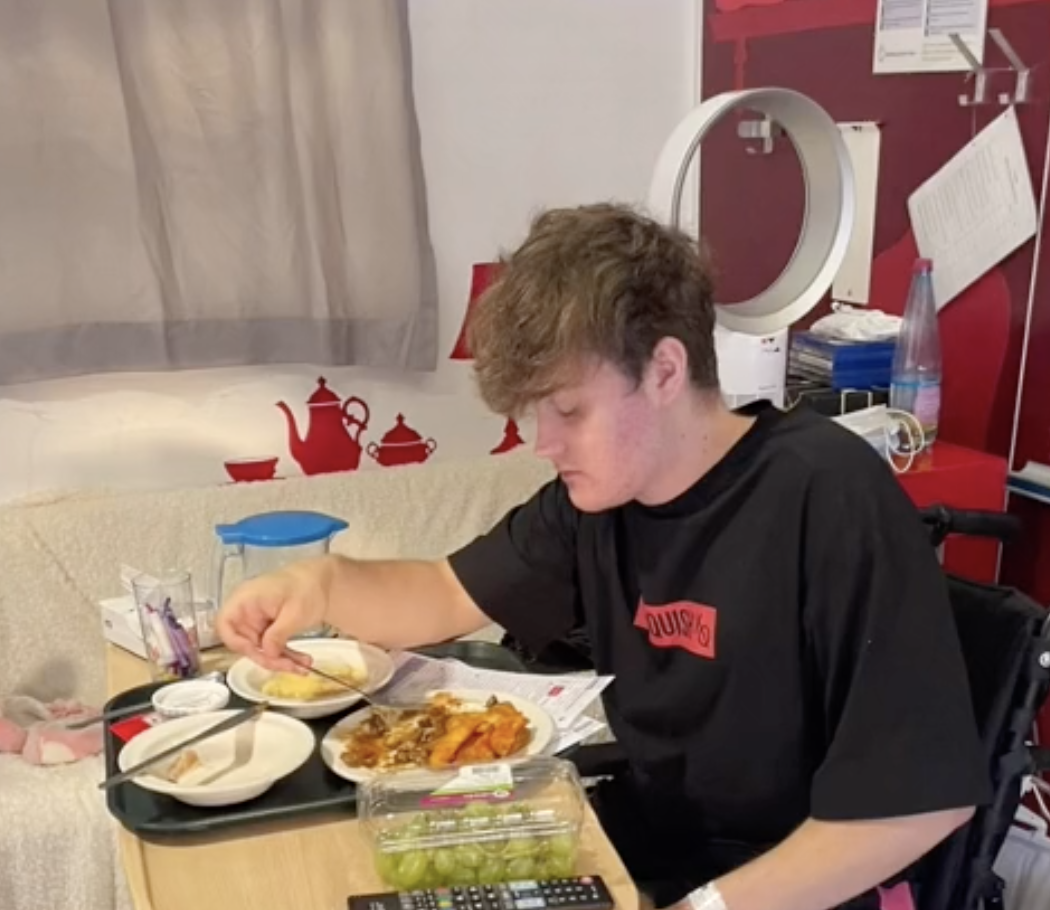 Ewing Sarcoma Diagnosis
Hackett eventually started to feel pins and needles in his legs which made it difficult to stand and walk. He returned for further testing, which detected a growth wrapped around his spine.
"They said if it wasn't Ewing sarcoma, then they didn't know what it was, and they would have to try different treatments and see if any worked," his mother Clare Hackett said in an interview with The Yorkshire Post.
In October, doctors confirmed that it was Ewing sarcoma. That is a tumor that grows in the soft tissue or bone. It is common in adolescents and young adults.
Hackett is now in treatment and started receiving chemotherapy last week.
He cannot walk and needs a wheelchair to get around, but he did show some signs of improvement over the weekend.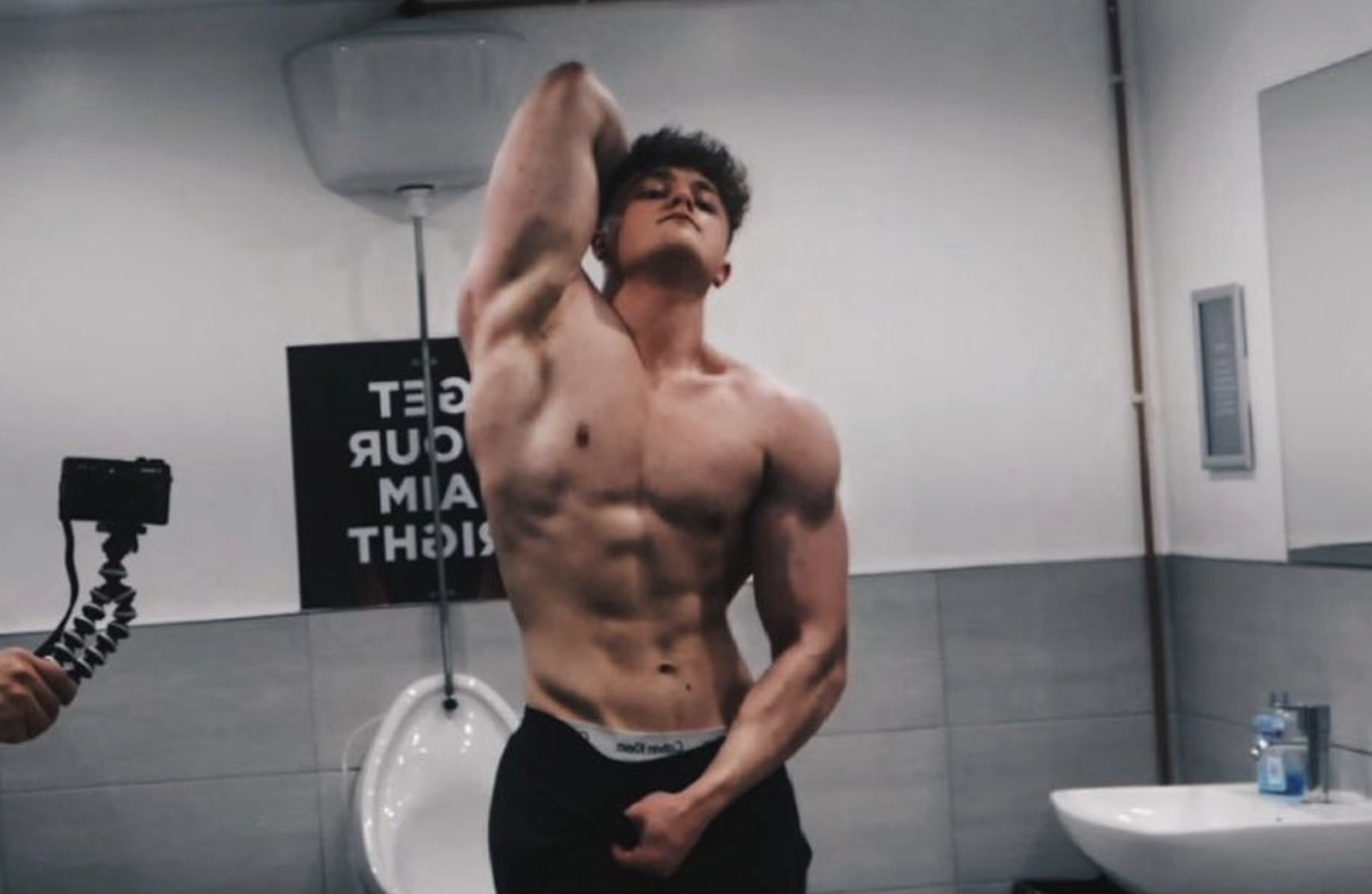 Related: Single Mom And Caregiver To Adult Daughter With Down Syndrome Diagnosed With Multiple Myeloma After Her Children Notice She Is Shrinking
Ewing Sarcoma Treatment
A video posted to Tik Tok shows Hackett wiggling his legs from his hospital bed. In that video, Hackett also reveals he is ready to hit the gym again and bulk up once he completes treatment.
"He was in the hospital for three weeks, and they did emergency surgery to relieve the pressure around his spine because he couldn't walk," said his mother.
"He was hoping he would be able to get out for his 20th birthday, but his legs had started to give way again."
Hackett had been preparing to start classes at a local college as well but had to put that on pause after his diagnosis.
Instead, he will now receive treatment every two weeks at the hospital and is being looked after by family members.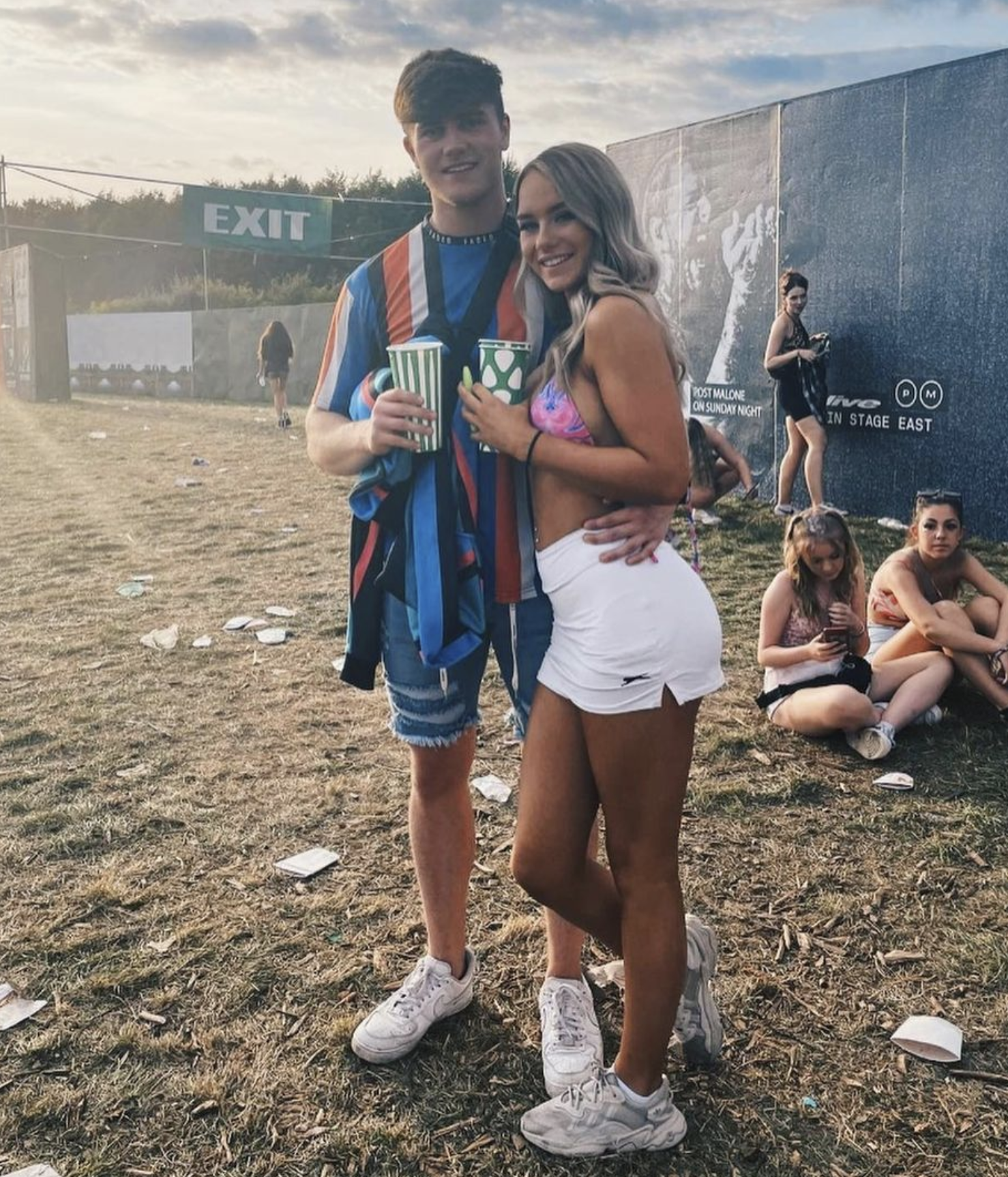 Support System
"It was devastating for everyone – not just me but siblings, grandparents, and friends. I took a month off work to be with him in the hospital," said his mother, Clare.
"His girlfriend, Paige, has been amazing. She works with me, and she has taken time off to be with him and look after him."
She noted that he is feeling better after chemotherapy but is mostly just tired and wants to sleep.
"It's something you never expect your own child to have to go through," added Clare.
Related: 'Sweet Valley High' Star Brittany Daniel, 45, Welcomes First Child 10 Years After Fighting For Her Life On A Breathing Tube In Non-Hodgkin Lymphoma Battle
What Is Ewing Sarcoma?
Ewing sarcoma is a rare type of cancer that occurs in bones or soft tissue. In Hackett's case, it was at the base of his spine.
It is common in adolescents, but younger children and adults (in their 20s and 30s) can also be diagnosed with this disease.
According to the Mayo Clinic, some signs and symptoms of Ewing sarcoma include:
Pain, swelling, or tenderness near the affected area
Bone pain
Unexplained tiredness
Fever with no known cause
Sudden weight loss
Treatment for Ewing sarcoma depends on the location of the cancer and the size of the mass. A doctor's course of action may involve a combination of chemotherapy, radiation, and surgery. Sometimes the aggressive nature of these treatments can cause both short-term and long-term side effects.
It is a lifetime journey for people like Hackett regardless of whether or not they go into remission because oncologists suggest lifelong monitoring to ensure no complications arise down the road and the disease does not return.
Grinding Through Treatment For Ewing Sarcoma
Types of Sarcomas
The word sarcoma refers to an extensive array of bone and soft tissue cancers, and those are then further broken down into more specific forms of the disease, including:
Ewing sarcoma
A rare type of cancer that causes lesions on the skin and in the lymph nodes, organs, and mucous membranes of individuals' mouth, nose, and throat. It typically affects people with compromised immune systems, such as those with HIV.
Epithelioid sarcoma
A soft tissue cancer that grows slowly. It is likely to begin under the skin of areas like the finger, hand, forearm, lower part of the leg, or foot.
Synovial sarcoma
Also known as a malignant (cancerous) synovioma, this cancer can form soft tissues such as muscle or ligaments, commonly close to joints or in areas like the arm, leg, or foot.
Osteogenic sarcoma
Also known as osteosarcoma, this cancer forms in the bone and is most common in young children.
Spindle cell sarcoma
A rare form of the disease that accounts for less than 2% of all primary bone cancer cases. It's most common in adults over 40 and often forms in the bones of the arms, legs, and pelvis.
Inspirational Young Girl Who Battled Ewing Sarcoma At Age 8
Learn more about SurvivorNet's rigorous medical review process.
---