Eyebrows & Chemotherapy
Hair loss is a common side effect of chemotherapy, with patients losing their eyebrows as well.
People can choose to preserve eyebrows by using makeup to stencil them in or microblading for a longer-lasting look.
Microblading is a semi-permanent tattoo technique that creates fine, vertical lines to mimic real eyebrow hair.
Hair loss can be a devastating side-effect of cancer treatment, but some people may not know that losing your eyebrows is just as common as losing the hair on your head. Obsession for eyebrows has taken over the 21st century, and there are ways to cope with and own your new look.
Related: Complete Guide to Wigs for Cancer Patients: Cost, Types and Where to Buy
Read More
Losing your hair can take an emotional toll on cancer patients, especially women. For decades, people have come up with resources to help women cope with losing their hair, and that includes eyebrows. However, just remember, it's only temporary.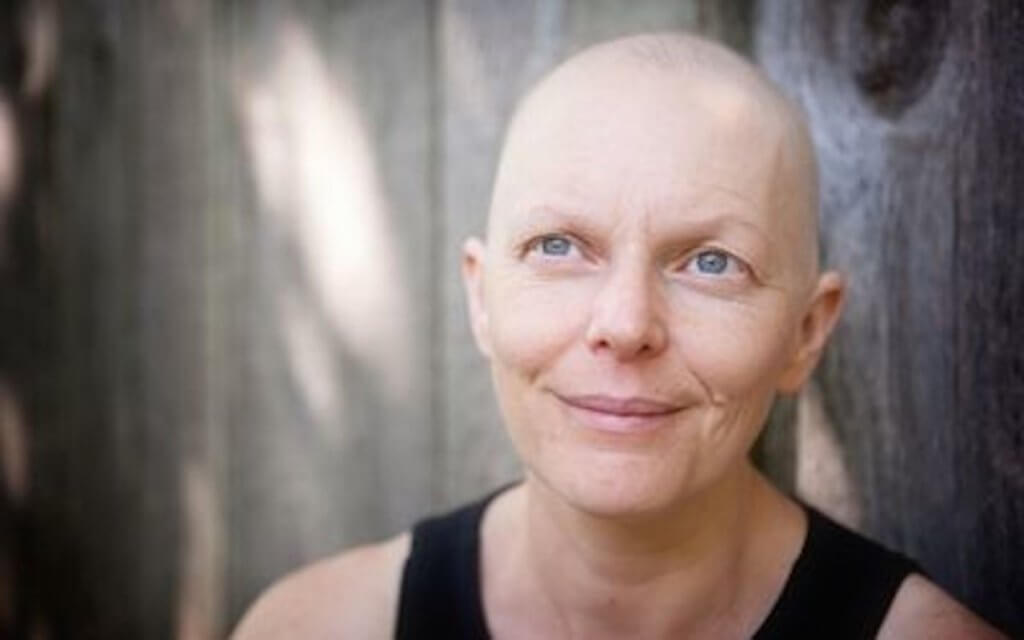 Makeup
Makeup is an option you can choose during chemo, using pencils to perfectly outline your eyebrows. In fact, some organizations have recognized how important these resources can be, and launched cosmetic lines personalized to cancer patients along with makeup artists to visit facilities and help women build their confidence.
Related: 27-Year-Old Artist Designs & Donates Incredible Henna Crowns to Help Women Cope With Hair Loss During Cancer
You can even have a little fun while getting glammed up. Jane Wagstaff, 50, is currently battling breast cancer, and found an innovative way to apply her brows.
Tattoos
Tattoos have also become a resource for those who don't feel like applying makeup every day. Microblading is a semi-permanent tattoo technique that creates fine, vertical lines to mimic real eyebrow hair. Microblading artists use fine needles and natural pigments — as opposed to machines and carbon-based ink, which are used with traditional tattoos — and with the light, fine strokes of pigment, can offer a more natural, realistic eyebrow.
Related: A Beauty Technique Called 'Microblading' Is Here for Chemo Patients Ashamed about Not Having Eyebrows
Even though these are labeled as tattoos, it's more likely to find a microblading artist at a beauty salon. The procedure itself can cost from $200 to $1,000, but unlike other hair loss resources like wigs, insurance companies do not cover microblading.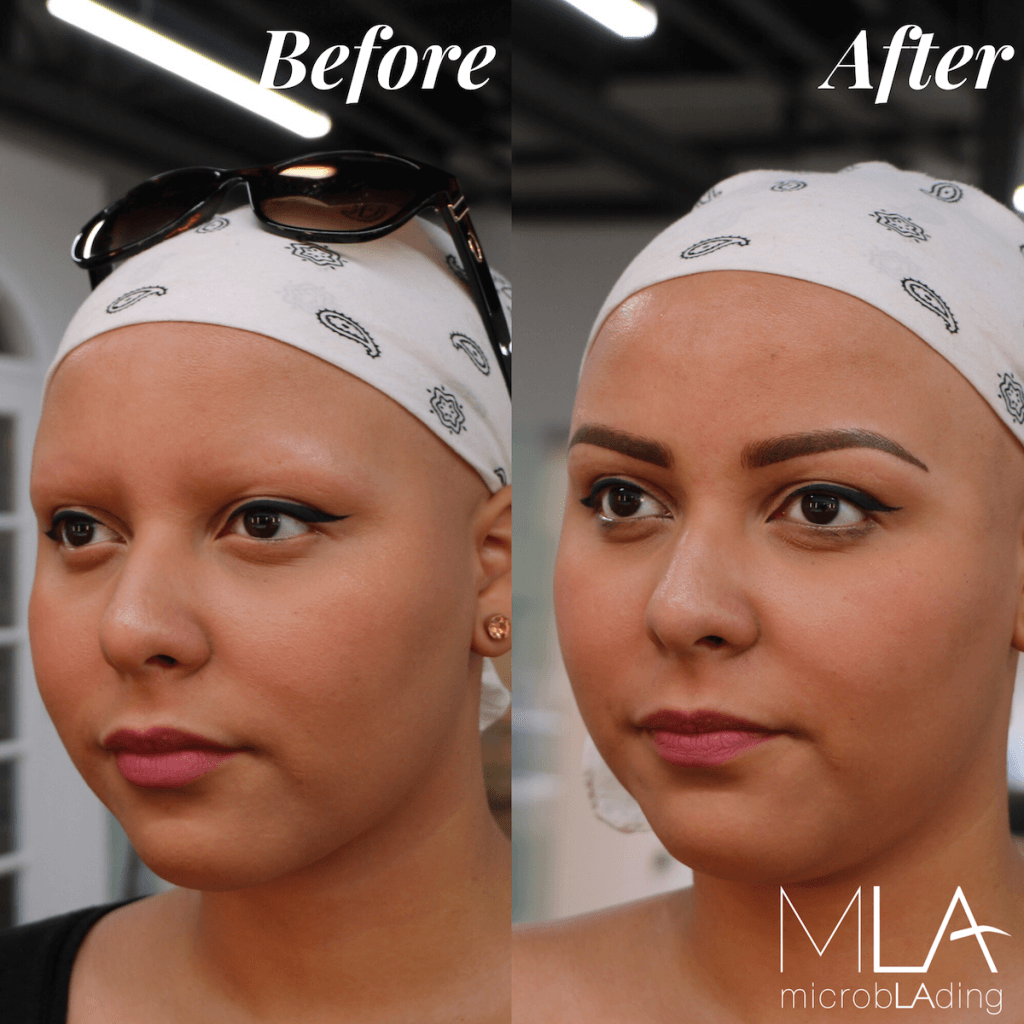 Sometimes, people may opt out of both options and just decide to own their new look. No matter the direction you take, its important to feel confident during her cancer journey. Remember, hair loss is only temporary.
What Causes Hair Loss During Chemotherapy?
Chemotherapy targets quickly-dividing cells throughout the body, which includes both cancer cells and hair cells. Hair loss typically begins about three to four weeks after a woman begins chemotherapy, and will continue throughout temporary. However, patients can expect their hair to start growing back around four to six weeks after they complete treatment, and there may be changes to their hair color and texture when it begins growing back.
Hair loss is typically unavoidable when starting chemotherapy, but there are ways to slow down the process. Some people choose to wear cooling/cold caps before, during, and after chemotherapy treatment. By constricting the blood flow to the scalp, the caps limit the amount of circulating chemotherapy that reaches the hair follicles, protecting them from some of the chemo's damaging effects.
Related: Not Your Parents' Chemotherapy: New Solutions for Nausea, Hair Loss, and Other Chemo Side Effects During Ovarian Cancer Treatment
In addition to wearing cooling caps on your head, some people also choose to put them, or ice packs, on their feet and hands to ease neuropathy (numbness and tingling in the limbs).
Dr. Stephanie Wethington explains how you can slow down hair loss during chemotherapy
Learn more about SurvivorNet's rigorous medical review process.