Managing the High Costs of Cancer
"Walking Dead" actor Erik Jensen, 53, is battling stage 4 colorectal cancer. The mounting medical costs have caused the actor's family to launch a GoFundMe.
His story and his concerns about paying for treatment highlight the fact that the cost of medical care can have a significant impact on patients and their loved ones, even for famous actors.
According to research published in the journal Cancer Epidemiology, Biomarkers, and Prevention, treatment costs are expected to increase over 30% in this decade, with national costs of cancer care expected to hit $246 billion by 2030.
For help navigating treatment costs, patients can consider speaking with a financial counselor at the hospital or seeking treatment through clinical trials.
"Walking Dead" star Erik Jensen is adjusting to his new reality of living with stage 4 colorectal cancer. With a cancer diagnosis, not only does the patient feel the impacts, but the entire household also feels the emotional and financial effects.
Jensen, 53, known for playing Dr. Steven Edwards on the popular AMC television drama, is in the beginning stages of his cancer journey. However, the many costs associated with cancer are beginning to mount for him and his family.
Read More
The famous actor launched a GoFundMe in mid-October to help with medical costs. Just two weeks later, more than $140,000 has been raised so far.
View this post on Instagram
"We are overwhelmed by the show of support from friends, colleagues, and complete strangers who have donated to the GoFundMe my wife set up," Jensen wrote in an Instagram post.
Jensen's colorectal cancer has spread to his liver. Stage 4 cancers mean the cancer has spread to other organs, such as the liver, lungs, or peritoneal cavity (the space in your abdomen that holds your intestines, stomach, and liver).
View this post on Instagram
Colorectal cancer happens when polyps are not removed and become cancerous. It can take up to 10 years for a colon polyp to become cancerous, according to SurvivorNet experts. Fortunately, most colorectal cancers can be prevented if you are regularly screened. SurvivorNet experts recommend a colonoscopy for colon screening. Remember, if you're at average risk, meaning you don't have risk factors like a family history of the disease or are a smoker, you should begin colonoscopies at age 45.
How a Diagnosis Left a Famous Actor in a 'Precarious Financial Position'
In the GoFundMe message Jensen's wife Jessica wrote, she said her famous husband's health challenges in recent years have put a dent in their household budget.
She noted she and her husband are full-time freelance artists, and they lack "the cushion that long-term commercial work can provide."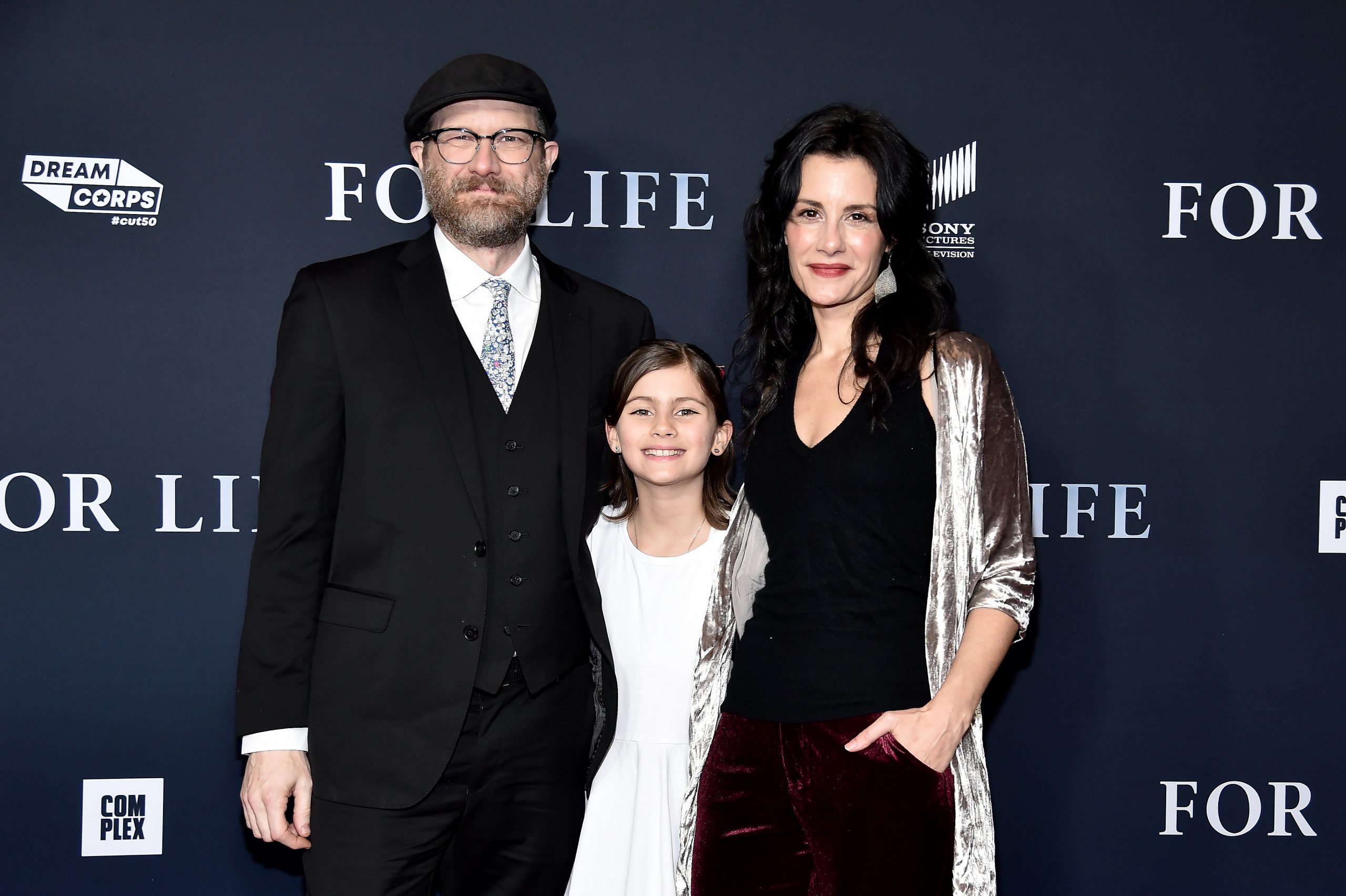 "The lack of streaming residuals has affected Erik's family profoundly in the past few years, as it has affected many middle-class working actors. Erik's aneurysm, the double strikes, and now this diagnosis has put their family in an extremely precarious financial position. They need a lot of help to make it through the next year, pay for treatment to fight his cancer, keep their home, and maintain some sort of stability for [their daughter] Sadie, 13," Jessica said in her post.
Jensen's story and his family's concerns about paying for treatment highlight that the cost of medical care can have a significant impact on patients and their loved ones.
According to research published in Cancer Epidemiology, Biomarkers, and Prevention, treatment costs are only rising and are expected to increase by over 30% this decade. The national costs of cancer care are expected to hit $246 billion by 2030. According to the data, the average medical costs in the first year after a diagnosis are $42,000.
Where to Find Help With Cancer Costs
When you or someone you love is diagnosed with cancer, one of the most stressful parts of the journey is paying for the treatment.
"Cancer treatment is incredibly expensive," Laurie Ostacher, a Behavioral Health Clinician at Stanford Health Care, previously told SurvivorNet.
WATCH: Finding help with cancer bills.
"How much coverage you have depends on the insurance plan that you purchased. Sometimes, when folks are younger, they might purchase a plan with a high deductible, assuming they won't get ill. So, really, it's helping them think about and kind of try and plan for the expenses that will be coming up. Oftentimes, your cancer center will have a financial counselor who will help you with that, who can kind of sit down and go through the costs."
Financial toxicity is a term that has been coined to describe the difficult financial impact cancer treatment brings.
The consequences of cancer costs can extend beyond patients' wallets. Some people feel they must cut their pills in half to extend their medications or not refill their medications for several weeks because they can't afford it.
To begin your journey for financial assistance, start by talking to your doctor. Your cancer center can help address any concerns about the cost of your cancer drugs.
Ostacher also recommends exploring disability programs.
"Most people are working when they're diagnosed, and finances are a significant issue for them. So, for those who want to take some time off and can take time off, I will talk to them about the disability programs that exist," she said.
"There's the state disability program. Every state has a disability program. They vary from state to state. And then there's also the federal disability program. So, I'll help folks kind of sit down, look at their income, estimate how much money they will get, they will collect from disability, how to go about the application process," Ostacher continued.
Other options may include taking part in paid clinical trials, said Hematologist at UCSF Medical Center Dr. Nina Shah.
"There are also parts of clinical trials, which may pay, for example, travel or a hotel night so you can stay close to the institution. There are also parts of drug companies that will allow you to get certain drugs on a patient assistance program. And we've used those many times. It's important for you to know at each point that you are your own best advocate," Dr. Shah explained.
Financial Assistance Amid Treatment
Transportation and Housing Assistance
Several programs may be able to assist patients if they need to travel by plane to get treatment, including Air Care Alliance, the Corporate Angel Network, and PALS (Patient Airlift Services).
Patients with Medicaid may be entitled to help pay for transportation costs to and from treatment.
The American Cancer Society's Road to Recovery program can hook patients and their families with volunteer drivers.
Mercy Medical Angels may be able to help patients and their families pay for transportation.
The Healthcare Hospitality Network can assist with housing if a patient must be treated far from home.
The American Cancer Society Hope Lodge Program gives patients and their caregivers a free place to stay during treatment in dozens of cities across the U.S. and Puerto Rico.
Food Assistance
Food assistance may be available to people going through cancer treatment and their caregivers. Look into the Supplemental Nutrition Assistance Program (SNAP) or a program like Meals on Wheels.
Questions to Ask Your Doctor
If you are worried about the costs of your cancer treatment, here are some questions you can ask your doctor to kickstart your way to solutions.
What will my treatment cost?
Will my medical insurance cover my treatment?
How long do you expect my cancer treatment to last?
What options do I have if I can't afford my medication?
Can you recommend a financial counselor or navigator to talk with?
Learn more about SurvivorNet's rigorous medical review process.
---