Paying for Cancer Treatment Through OnlyFans
People battling cancer are turning to adult-only site 'OnlyFans' as way to cope with the high cost of treatment.
Cancer treatment averages $150,000 and can be debilitating for many people fighting the disease; disability programs and other resources may help defray the costs.
When figuring out how to fund treatment, meeting with a social worker can help to get a plan in place.
A woman who goes by "Your Darling" on OnlyFans says she's turned to the subscription-based, 18-and-over only, site to earn money to pay for her cancer treatment. In her bio she writes, "For the whole year of 2020, I have fought
cancer
and currently still going through treatments, had surgery and need a few more. So what I want to do is a bit limited until I have all my surgeries and recover from my fight.  To be honest and transparent,
I started this to be able to help pay for medical bills
+ support me."
Related: Guide to Financial Planning After a Cancer Diagnosis: Planning Is So Important For Peace of Mind
Read More
As the pandemic rages on, unemployment is high and money-making opportunities have become harder to come by, across different industries. Many people, including those with cancer, are doing what they need to do — simply to survive. Cancer treatment is often astronomically expensive, averaging $150,000, and some people battling the disease are forced to get creative to help pay for treatment. OnlyFans is a paid-subscription site featuring photos, sometimes racy ones, of celebrities and non-celebrities, and it has become a go-to money-making endeavor for "Your Darling" and others battling cancer, along with
people who are jobless
due to the pandemic.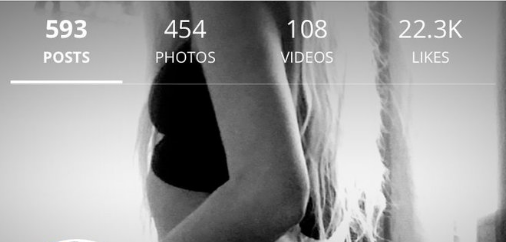 One OnlyFans user, EvaMayhem, wrote that she was battling breast cancer. She said, "Fans, One week after my birthday, I was diagnosed with breast cancer. I had surgery 2 days ago to place a port in my chest and start chemo next week. I may not post often while I fight my biggest battle yet. If I do post, the content will be different. Take care of yourselves and prioritize your health. Black lives matter."
OnlyFans began in 2016 and has generated over $600 million for its content creators, so it's no wonder that people are eager to make money on this site: It's clear you can. In May of last year, Your Darling posted on her OnlyFans account to thank her fans for their support and let them know that she was taking a break from posting "due to me fighting breast cancer and going through treatments and about to do surgeries soon." She went on to say, "I will start posting more here soon or even know, but my big plans won't happen until after recovery."
Funding Cancer Treatment
Coping with the cost of cancer treatment will look different for everyone, depending on your financial status when you get a diagnosis. There is absolutely no shame in asking for help with funding treatment and doing what you need to do to survive. Some people ask family and friends to help defray costs, others may turn to their savings if they have enough, and some people get creative, building pages on GoFundMe, or OnlyFans, or elsewhere.
Related: PARP Inhibitors for Ovarian Cancer – You Should Understand The Financial Aspects & The Benefits
Laurie Ostacher, a Medical Social Worker at Sutter Bay Medical Foundation, said in a previous interview, "Cancer treatment is incredibly expensive. How much coverage you have depends on the insurance plan that you purchased. Sometimes when folks are younger, they might purchase a plan with a high deductible assuming they won't get ill. So really, it's helping them think about and kind of try and plan for the expenses that will be coming up. Oftentimes your cancer center will have a financial counselor who will help you with that, who can kind of sit down and go through the costs."
Related: The New Illinois Bill that Removes Financial Barriers to Crucial Cancer Trials, Opening Them Up to More Minority Patients
Ostacher recommended that people look at disability programs as well. "Most people are working when they're diagnosed, and finances are a significant issue for them. So for those who want to take some time off and can take time off, I will talk to them about the disability programs that exist," she said. "There's the state disability program. Every state has a disability program. They vary from state to state. And then there's also the federal disability program. So I'll really help folks kind of sit down, look at their income, estimate how much money they will get, they will collect from disability, how to go about the application process."
Coping with the Cost of Ovarian Cancer
How to Get Help with Cancer Bills
Cancer treatment costs can be debilitating, especially during a pandemic for those who have suffered job loss or a decrease in income. Dr. Nina Shah, a Hematologist at UCSF Medical Center, said in a previous interview that there are options to explore when figuring out to fund treatment.
Related: NASCAR Driver Kurt Busch Is Helping Families Of Pediatric Cancer Patients Recover From Financial Crisis Through New Cancer Fund
"Financial planning in the setting of cancer is the most stressful thing. It's right up there with how long am I going to live? The first thing you have to do is recognize your limitations," she said. We always want you to feel that you were able to get the care you needed to get. With that in mind, if you can set aside money that is liquid, available for things like travel or, for example, if your wife or husband needs to take time off and needs a little more reserves if you can set aside that money, initially that can help."
Related: "The Office" Actor John Krasinski's 40th Birthday Wish to Eliminate the Financial Burden of Cancer — Celebrities on Twitter are All In
Dr. Shah advised people to research what resources may be available to you. "The best way to look at this and find the resources that are available is to speak with the social worker associated with that hematology practice, because that person usually knows what resources are available and what you can do to access them or apply for them and where you may or may not qualify to receive them. Some of the patient advocacy groups will help with things like parking."
Related: The Value of Using a Social Worker During Treatment
Creative options may include taking part in paid clinical trials, said Dr. Shah. "There are also parts of clinical trials, which may pay, for example, travel or a hotel night so you can stay close to the institution. There's also parts of drug companies that will allow you to get certain drugs on a patient assistance program. And we've used those many times. It's important for you to know at each point that you are your own best advocate."
How to Get Help With the Cancer Bills
Learn more about SurvivorNet's rigorous medical review process.