Three TV news hosts and brave breast cancer survivors are sharing intimate details of their cancer journeys in a powerful attempt to encourage women to get screened.
All three hope that their very different stories, from diagnosis to treatment and recovery, will help inspire women to go out and get tested, especially those who have delayed screenings because of COVID.
Read More
"Cancer does not discriminate," stressed Fox News correspondent Jackie DeAngelis.

How Inverted Nipple, Discharge Alerted Gerri Willis To Stage III Breast Cancer
FOX Business anchor and reporter Gerri Willis learned she had advanced-stage breast cancer in 2016 after going in for a test when she discovered some concerning symptoms.
"So I was working here, and I got diagnosed with stage three lobular breast cancer; it's a weird kind of breast cancer hard to see with a mammogram," explained Willis.
"And I was showing signs. My right nipple was inverted, and that's what happens if you do get breast cancer and it does start to display signs. You can see that. You can see discharges."
Willis has been a fierce advocate for screenings ever since her diagnosis, speaking with SurvivorNet on multiple occasions about her battles with breast and ovarian cancers.
She underwent a bilateral mastectomy of her right breast, four months of chemotherapy, radiation, and breast reconstruction. Nine months later, doctors detected no evidence of cancer.
Willis, 62, also spoke about her cervical cancer scare a few years later and her decision to take control of her health.
In 2019, she had a hysterectomy for pre-cancerous cells in her cervix, which she says were caused by the HPV virus.
"I debated whether to talk about this publicly. After all, HPV is transmitted by sexual contact. It's embarrassing. Not the topic of polite cocktail chatter. I didn't want [my Fox family] to think less of me," Willis said at the time.
"But the truth is, HPV is worth talking about simply because it is ignored. Fear of the virus sometimes makes us reluctant to get the facts. That was me. I knew nothing beyond the ads I saw on television. What I have learned since is that HPV can lay dormant for decades. And, then, when you least expect it, unmask itself. That's what happened to me."
That openness and willingness to share no doubt helped countless women, and Willis is still doing all she can to encourage women to get screened, especially after women missed so many screenings during COVID.
"If you're out there today – you're worried, you're concerned, and you're afraid to go get that mammogram – do it anyway," urged Willis.
"If not for you, for your family."
Related: 'Not Polite Cocktail Chatter' — Fox Business Host Gerri Willis Aims to Take Away the Shame of HPV and Cancer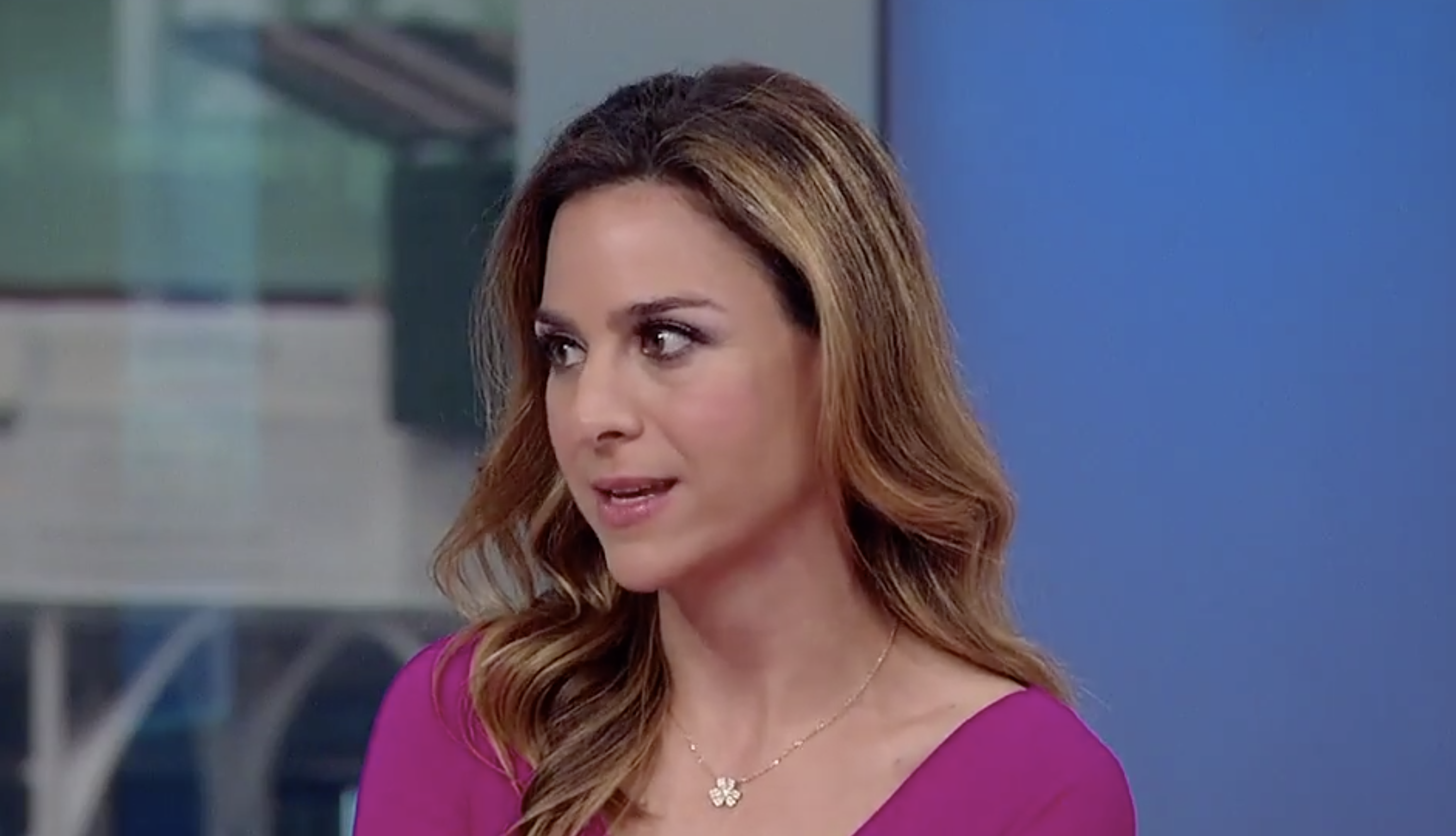 Jackie DeAngelis On the Dangers Of 'Invisible' Breast Cancer
DeAngelis is one of those women who delayed a screening because of COVID but still caught the disease early enough to avoid chemotherapy or radiation.
"COVID delayed my baseline mammogram for six months, and so who knows what would have happened. But having said that, I was diagnosed in June, and I'm still going through it," said DeAngelis, who will undergo ave surgery again on Monday.
She previously had a double mastectomy after being diagnosed with stage I breast cancer and then returned to work just 13 days later.
Part of her message had to do with the fact that there were no warning signs, no symptoms, and no history of the disease in her family before her diagnosis.
"This is a tough thing because you sit back and say, 'How could this happen?' I didn't have the BRCA gene, I didn't have any history in my family, you know, but one in eight women will have breast cancer. It's very real," explained DeAngelis.
She then added: "So part of my message and why I'm sitting here with these beautiful women is to say if it could happen to us, it could happen to you."
DeAngelis, 41, later said she would never have known she had the disease were it not for her screening because the cancer was impossible to detect by sight or touch.
"Mine was invisible," said DeAngelis.
Her doctor later told her that cancer looked similar to "cornflakes crushed in a bag" or "grains of sand."
In June, DeAngelis opted for surgery and had a double mastectomy, returning to work less than two weeks later because she caught the disease early.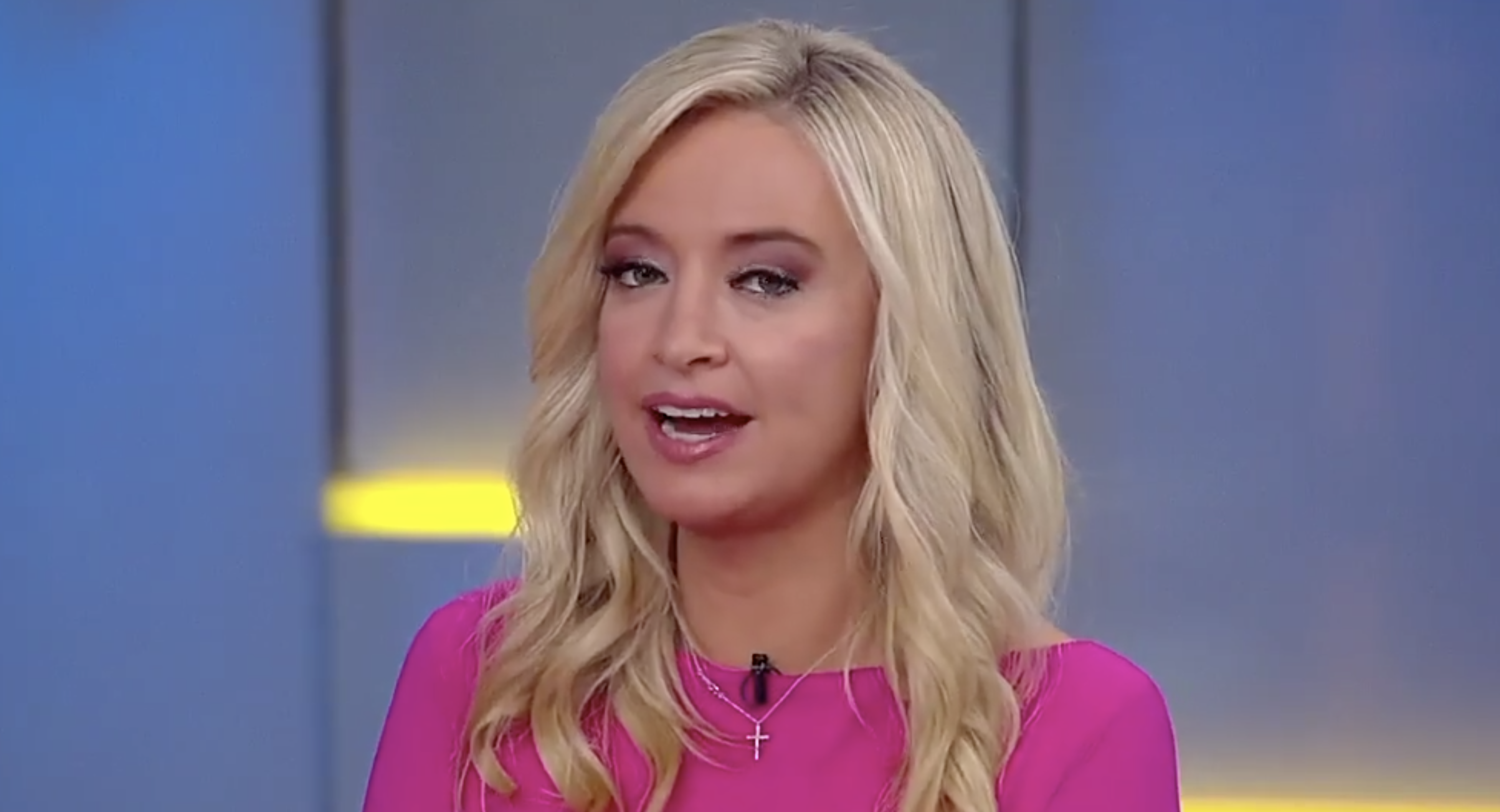 Kayleigh McEnany On Her Mom's Path As One Of The First Previvors
That is the same procedure Kayleigh McEnany opted for, but unlike Willis and DeAngelis, she is a previvor.
"I never had breast cancer. I want to be clear about that. I had a gene that put me at a roughly 84% chance of getting it. I have eight family members, eight women in my family, that had been diagnosed with breast cancer, some who died in their late 20s. So I mean, this was a very aggressive cancer," explained McEnany.
McEnany got tested to see if she had that BRCA 2 gene on the same day her mother underwent a preventative double mastectomy. The former White House spokesperson noted that few knew about the procedure at the time as it would be another four years before Angelina Jolie went public with her decision to have the same surgery when she tested positive for the BRCA 1 mutation.
"My mom did it, and it was radical at the time. People questioned her decisions, but I looked at her, and I saw a strong hero who had taken control of her health.," said McEnany.
She waited until after her wedding to get the surgery and spent ten years doing routine surveillance. The constant anxiety and fear that she experienced each time she felt a lump made the surgery a welcome relief, as did the advancements in surgery during the time she waited to have the procedure.
"I must say [post-mastectomy reconstruction] has come a very long way," ad McEnany.
"I'm so happy with the way I look. I did a nipple-sparing mastectomy. I look beautiful. I feel strong, and it's the best decision I ever made."
Three women who faced three very different battles but all share the same message – get screened early and get screened often.
Related: Fox News Host Kayleigh McEnany Says Fears Of Dating Post-Mastectomy Made Her Delay Surgery For 10 Years After Breast Cancer Gene Diagnosis
What Is A BRCA Mutation?
Kayleigh McEnany is a perfect example of a previvor, using frequent screening and then surgery to prevent her risk of breast and ovarian cancer.
Both she and her mother managed to avoid the disease that McEnany writes "plagued" many others in her life, including eight aunts and cousins on her mother's side of the family.
That family history is also why she tested to see if she had the BRCA gene mutation.  Dr. Heather McArthur, clinical director of breast oncology at the Simmons Comprehensive Cancer Center at UT Southwestern Medical Center, previously told SurvivorNet that it is two gene mutations that McEnany and others are tested for by doctors.
"So BRCA mutations, either BRCA1 or BRCA2, are mutations identified in less than 10% of women with breast cancer," noted Dr. McArthur. "They're mutations that one can be born with or one can acquire over time. "
Dr. McArthur explained that these mutations are common in some forms of breast cancer.
"BRCA mutations and triple-negative breast cancer go hand-in-hand," pointed out Dr. McArthur. "There's a higher incidence rate of triple-negative breast cancer for patients with BRCA mutations."
What Is A BRCA Mutation?
Advancements In Battling Breast Cancer
Kayleigh McEnany is one of the increasing numbers of young women and men who choose to be proactive in learning if they have the BRCA gene mutation.
The good news for these individuals is that there have been several advancements for women who do and have gone on to get cancer.
"One of the most interesting or promising developments [recently] was a drug called olaparib, which comes from a class of drugs called PARP inhibitors," said Dr. McArthur.
Sold as Lynparza and approved by the Food and Drug Administration, the PARP inhibitor treats women with metastatic breast cancer with  BRCA-mutation, carrier-related breast cancers.
"PARP inhibitors also interfere with DNA repair," explained Dr. McArthur. "So in people who already have a DNA repair defect, [introducing a PARP inhibitor] to further impair redundant repair mechanisms has been a successful strategy."
It works, said Dr. McArthur, because "PARP inhibitors undermine those redundant mechanisms so that [patients] don't have the backup opportunity for DNA repair."
A 2017 study published in the New England Journal of Medicine showed how well the PARP inhibitor worked in patients with the BRCA mutation.
"Among patients with HER2-negative metastatic breast cancer and a germline BRCA mutation, olaparib monotherapy provided a significant benefit over standard therapy; median progression-free survival was 2.8 months longer, and the risk of disease progression or death was 42% lower with olaparib monotherapy than with standard therapy," wrote researchers.
The group arrived at that conclusion following the results of a clinical trial with just over 302 participants.
Who Can Have PARP Inhibitors?
Learn more about SurvivorNet's rigorous medical review process.