Famous evangelist and daughter of evangelical leader Billy Graham's, Anne Graham Lotz, said breast cancer is not a punishment from God, and that she's grateful her breast cancer diagnosis came after her father died, so that he didn't have to go through the pain of it with her.
For a lot of people going through cancer, faith and God are extremely important to the process of coping during this difficult time. According to the US Centers for Disease Control and Prevention (CDC), 69 percent of patients with cancer pray for their health.
Read More
Many people in the United States subscribe to Anne Graham Lotz's views. There are also many people in this country who disagree with her, and in fact find her views very offensive.
Lotz found out she had breast cancer last August 24th, and she had surgery September 18th. "I'm so glad my husband and father weren't here to hear this diagnosis, because it would have hurt them. I'm so glad they didn't have that burden," Graham Lotz told SurvivorNet in an interview.
Graham Lotz wanted to tell women how it is to get screened for breast cancer. "I had gone to see my doctor and had a mammogram, and I just knew the day before, I felt like God let me know that they were going to find something," she said. "Nobody in my family has cancer, and I have a big family. So this was a shock but I knew that it wasn't a shock to God — that this was part of his plan for my life. I immediately felt that sense of purpose. I just encourage ladies to get their mammograms."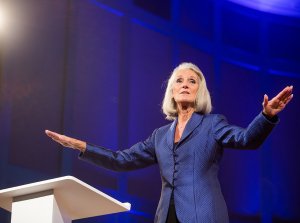 And her view that cancer should never be a source of shame echo those of other survivors we've spoken to, "I felt that some people who are diagnosed with cancer, especially maybe women with this kind of cancer, they may feel that God doesn't love them, or he hasn't blessed them, or that they don't have his favor," she said. "Maybe they think they are being punished by God or he is neglecting them, because they have the cancer — but I felt like God wanted me to show through my own experience that sometimes bad things happen to good people."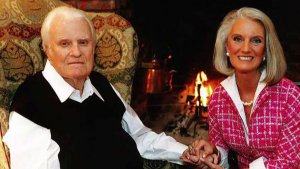 She said it's the hardest times that often help us think about what we need to keep going, "Good people can go through disasters and disease and divorce and death, but the interesting thing is that I think God allows is because it's then that we give Him more attention, it's then that we draw nearer to Him, we pray more, we look to Him more."
"My faith was already there, but from the diagnosis forward, I became more aware of God's presence, and I think it's just because I became more sensitive to His presence in my life. When you're facing a cancer diagnosis, surgery, and all the follow up treatments, I just became very aware that I needed him every moment," she said.
Information about faith and prayer during cancer
For a lot of cancer survivors, faith and prayer are extremely important to the recovery process. "I knew that if I just put my faith and trust in God, that I would be okay," says Sharonda Vincent about her cancer journey.
Sharonda discovered a lump in her left breast the day before her thirtieth birthday, with just over a month to go until her wedding. Her doctor initially dismissed her concerns, but follow-up tests confirmed that it was stage 2B breast cancer. "It was hard for me. I felt as if I was being punished," she says.
Breast cancer survivor Sharonda Vincent on the role of faith and God during cancer.
But after chemotherapy, radiation, and then hormone replacement, Sharonda is doing well. She's currently a social service advocate at the Public Defender's Office in Philadelphia.
Sharonda's message: Don't give up hope. Educate yourself — and live every day to the fullest. "Breast cancer is no longer the end of the world," she says.
And Sharonda isn't the only survivor who has told us that faith helped them through while dealing with cancer.
Breast cancer survivor Sharon Spencer was diagnosed with the disease when she was 39 years old. After beating the cancer, she was hit by a car and her leg was partially amputated. Despite everything she's been through, Sharon Spencer still walks around with a smile on her face and an amazing outlook on life. She credits God for that positivity. She tells us that her faith in God never faltered during all this struggle … and that's enabled her to help other women who are going through similar troubles.
Breast cancer survivor Sharon Spencer talks about the role of God during her recovery from cancer
"I just think there's a purpose for each of us, and God has a plan for each of our lives," Sharon says. "I was just designated to give the encouragement and the support that women need. I've gotten so much stronger … my faith has grown so much since all of these things have happened to me."
Lotz's cancer journey
For the famous evangelical Christian Anne Graham Lotz (daughter of Billy Graham, one of the most influential Christian leaders in American history) who was diagnosed with breast cancer in the fall of 2018, maintaining a close relationship with God and reading the Bible provided her with more than the spiritual strength to make it through her toughest moments — it also guided her through an incredibly challenging decision she was facing: whether to continue receiving chemotherapy.
"After my sixth treatment, I began questioning whether or not I should continue chemo," Lotz, now 71, wrote in her new book, "Jesus in Me: Experiencing the Holy Spirit as a Constant Companion." "The weakness and weariness were debilitating. The side effects were daunting. I did not want to continue treatments if they were unnecessary. So one morning, I prayed specifically, asking God to confirm from His Word whether or not I was to continue chemotherapy treatments."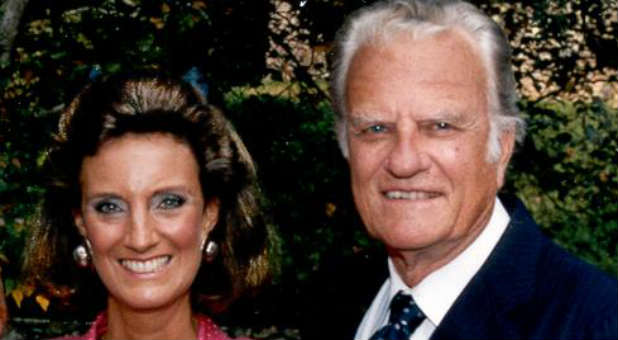 Then, Lotz wrote, two hours later, her daughter, Rachel-Ruth Wright, reminded her of a story from the Bible from 2 Kings 5: "She related the story of the Syrian general Naaman who had leprosy," Lotz recalled. "A little Israelite slave girl told Naaman of Elisha, a man of God, who could heal him. When Naaman sought Elisha, he was told, "Go, wash yourself seven times in the Jordan … and you will be cleansed… Naaman resisted, saying that Syria had better rivers than the Jordan. He did not want to submit himself to the 'side effects' of muck and mud. But at his servant's urging, Naaman did dip in the Jordan. When he came up the seventh time, he was healed! The seventh time!"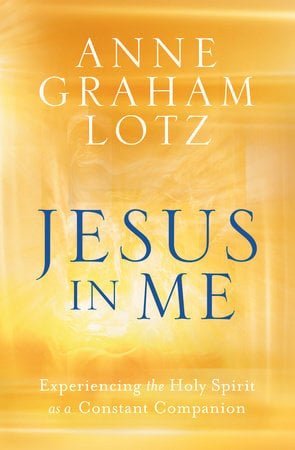 Lotz immediately interpreted the story as the answer to her question about continuing chemo — which would be her seventh round of the treatment.
"I could hear the clear whisper of the Spirit answering my prayer, confirming that I was to con­tinue chemo," she wrote. "My next and last treatment would be my seventh time! So as much as I resisted the 'muck and mud,' in obedience to God's leading, I com­mitted to complete the seventh infusion."
RELATED: Alex Trebek's Wife, Jean, Is a Devoted Practitioner Of A Faith Called Religious Science– How Can Faith Help During Cancer?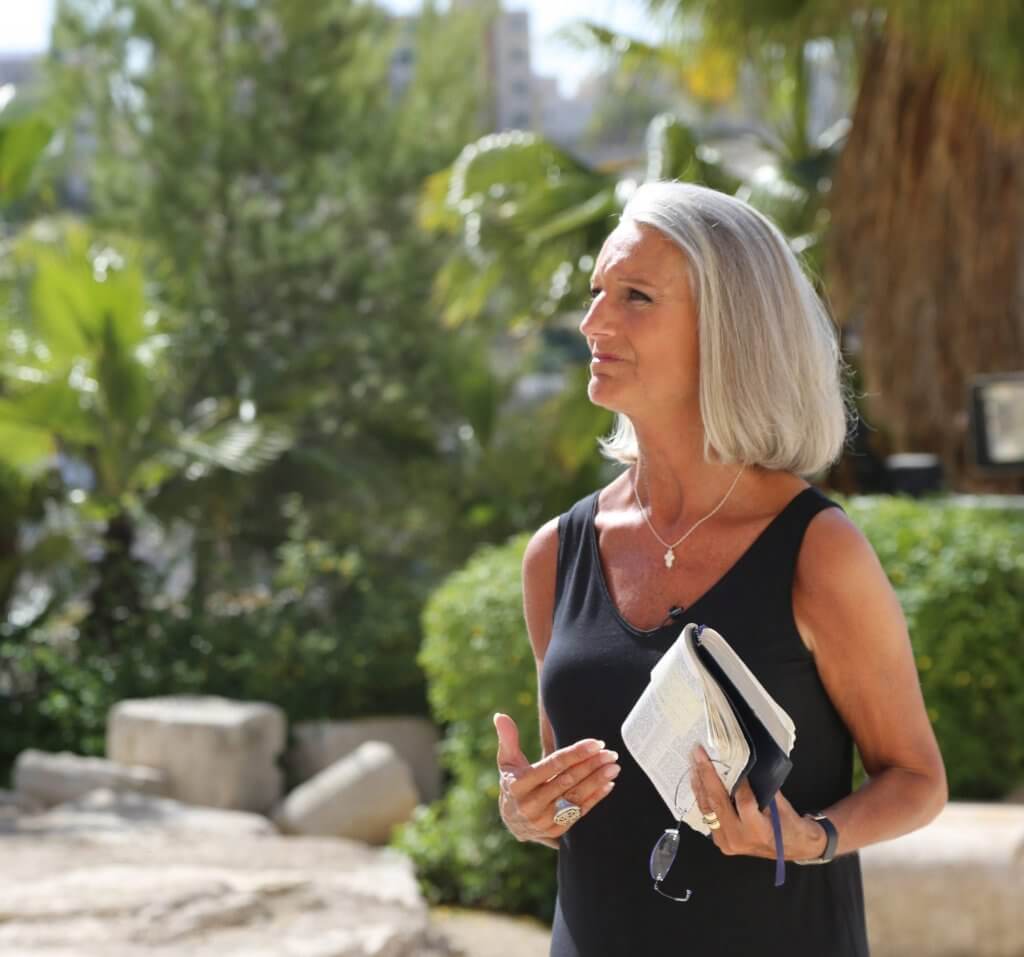 Ultimately, Lotz completed her treatment, and when she had her blood tested, the results showed an extremely positive response. Now, looking back on her cancer journey, Lotz writes, "Would I have made the same decisions without what He had said? Would I have had the same perseverance, courage, comfort, and direction if I had not read my Bible, listening for His voice? I don't think so. Yes, I would have survived. But like many others, I would have been just guessing my way through life, afraid I would take a wrong turn and very probably doing so. Instead, the Spirit's whispers have enabled me to live with energetic confidence, making very few costly mistakes."
Learn more about SurvivorNet's rigorous medical review process.