When Naomi  Shefford-Thomas' daughter Phoebe was diagnosed with a rare childhood cancer called neuroblastoma at nine months old, it's hard to believe that hospital parking costs were top-of-mind for the worried mother. At the time, Shefford-Thomas' top priority—and the challenges she anticipated—were keeping her daughter alive. But three-and-a-half years later, the 45-year-old mother of two, who lives in Leicester, U.K., says she has since spent the equivalent of many thousands of U.S. dollars on gas and parking alone, ultimately draining a savings account that she was previously planning to put toward her daughters' higher education and several much-needed repairs on her home.
"Our savings have been affected by the costs of this journey," Shefford-Thomas told SurvivorNet, explaining that the high costs were compounded by the fact that both she and her husband had to reduce their working hours to spend time caring for Phoebe. "[These costs] are significant, and many people have no idea about them."
Read More
RELATED: One Less Thing to Worry About — It's Officially Possible to Hit "Pause" On Federal Student Loan Payments During Cancer Treatment
Phoebe, now four years old, is still battling neuroblastoma, and her family is finding it more and more challenging to pay the expenses associated with her treatment.
"The financial freedom we were fortunate to have is no longer there," Shefford-Thomas told the Mirror. "We need a new roof but in the back of our minds, we wonder if we'll end up in the hospital for another three months… It's horrible having to worry about money when you have a seriously ill child."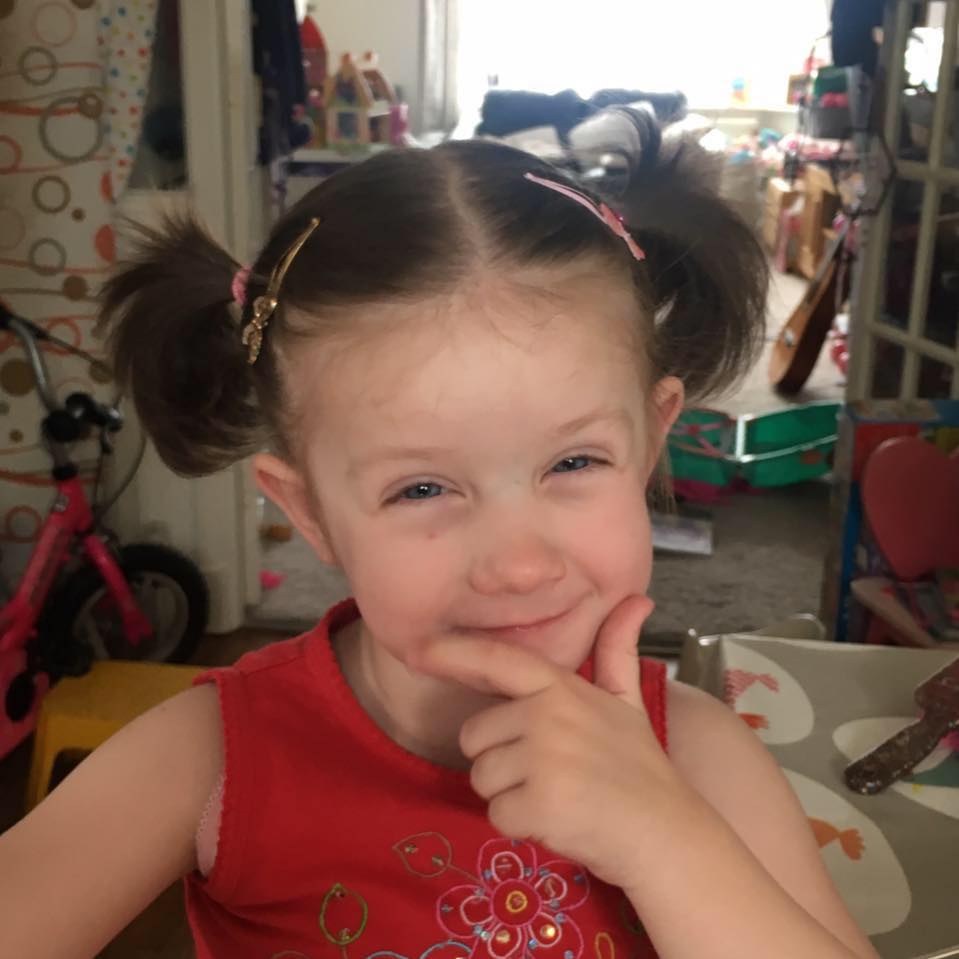 Since April of this year, the family has made over 25 trips to the Children's Hospital in Birmingham, U.K.—over 50 miles away from their home—where Phoebe is undergoing treatment with immunotherapy. Shefford-Thomas told SurvivorNet that, in early 2017, Phoebe enrolled in a clinical trial, on which she received a combination of therapies. Because of strict protocols and comprehensive tests, clinical trials often require even more frequent visits to the doctor. In Phoebe's case, as Shefford-Thomas told the Mirror,  the family had to travel from Leicester to Birmingham every three weeks for a period of five days each time (during which the family made the round trip every day instead of staying overnight). This lasted for 12 cycles.
RELATED: People Traveling For Cancer Treatment Can Get Free Housing With New Airbnb Program
Collectively, that's about 2,500 miles, and the family estimated they'd paid the equivalent of $400 USD in that time just on gas. With the constant trips and time spent caring for Phoebe, Shefford-Thomas told the Mirror, she has also had to reduce the hours she's been working at her part-time job.
RELATED: Paying for Cancer — Find Someone Who Will Advocate For You
Naomi Shefford-Thomas' story is not unique to patients and families in the U.K. Here in the United States, where many of the major cancer centers are located in expensive urban areas, parking can be a tremendous burden on patients, many of whom must travel from many miles away and park their car for several consecutive days if their care requires overnight admittance.
RELATED: "The Cancer Problem That No One's Talking About": The Cost of Traveling to Clinical Trials
A quick internet search of parking costs at some of the top cancer hospitals in the country revealed costs ranging from $15 for 24 hours of parking all the way up to $55. With stays lasting multiple nights, parking quickly adds up. Indeed, paying to park at cancer centers is one of the myriad reasons that the debilitating financial burden of a cancer diagnosis—coined "financial toxicity"—causes 62 percent of people with cancer in the United States to go into debt, even with insurance coverage.
In visits to dozens of cancer centers across the U.S., SurvivorNet has repeatedly heard that one of the greatest concerns among patients is parking. This includes not only the price of parking, but also the accessibility. The reason hospitals know this is that many of them participate in surveys such as the ones administered by the firm Press Ganey Associates, which have revealed that patients' experience—including with something as routine as parking their cars—can be an important component of a hospital's brand and financial health.
To be sure, some hospitals do offer discounted rates that patients can access if they have their parking tickets validated. Discounted rates or no discounted rates, though, there are many people who simply cannot afford the additional costs—which is where foundations that provide financial assistance become extremely valuable.
There are a number of nonprofit and advocacy organizations that have programs in place to financially support those who can't pay for the costs associated with their care. The Lazarex Cancer Foundation, for instance, reimburses patients for the costs associated with clinical trial participation, and other organizations such as the American Cancer Society and the Cancer Support Community may help patients secure lodging and travel for their care.
Dr. Nina Shah of UCSF spoke with SurvivorNet about how to get help paying the cancer bills.
Social workers can also help guide patients to programs and foundations that offer financial assistance. Dr. Nina Shah, a hematologist at the University of California San Francisco, told SurvivorNet that when it comes to the high costs associated with cancer treatment, social workers can make a vital difference.
RELATED: Other Ways to Get Help Paying The Cancer Bills as New Research Finds Crowdfunding Sites Often Fall Short
"The best way to look at this and find the resources that are available is to speak with the social worker associated with [your cancer center]," Dr. Shah said. "Because that person usually knows what resources are available and what you can do to access them."
RELATED: Navigating the Costs of Treatment: How a Social Worker Can Help
As four-year-old Phoebe finishes up her current round of treatment this coming Sunday, Shefford-Thomas told SurvivorNet, "It's been a very long journey full of rollercoasters, and we will never be the same again. We have learned to live one day at a time and are hugely thankful for every moment."
Learn more about SurvivorNet's rigorous medical review process.
---