Woman Battling Colon Cancer Sees Daughter Get Married
A 61-year-old woman in Los Angeles is battling colon cancer and was able to see her daughter get married in her hospital room.
Colon cancer can be treated with surgery, radiation therapy, and chemotherapy.
Colon cancer is screened for via colonoscopy, which looks for polyps – small white growths – in the colon, which are typically precancerous.
Many mothers dream of seeing their little girls get married when they grow up; and for 61-year-old Margarita Villacreces of Los Angeles, that dream became a reality – despite all odds, including stage four colon cancer.
Related: 'We Made The Most Of Mom's Time': Maria Menounos Shares The 'Twists and Turns' of Grieving Following The Passing of Her Mother From Brain Cancer
Read More
Villacreces was able to see her daughter, Cindy, marry her fiancé, Andre, when the
hospital allowed the ceremony to take place
in Villacreces's hospital room at  West Hills Hospital as she battled stage four colon cancer. The couple planned to marry in Mexico later this month, but given her mom's condition, the pair decided to expedite their wedding.
In hospital room 607, Cindy and Andre tied the knot at Margarita's beside so she was able to attend. It was Cindy's sister who came up with the idea to marry at the hospital so that the whole family could be together for this monumental occasion.
The team at the hospital arranged the event with less than a day to plan it, providing decorations, flowers, and even a cake. When the pair of newlyweds kissed beside her hospital bed, Margarita smiled and clapped in support, happy to see, in person, her daughter get married. Cindy wore a gorgeous strapless tulle wedding dress, with a veil so long it touched the floor. Her mother looked on, holding a bouquet of pink flowers.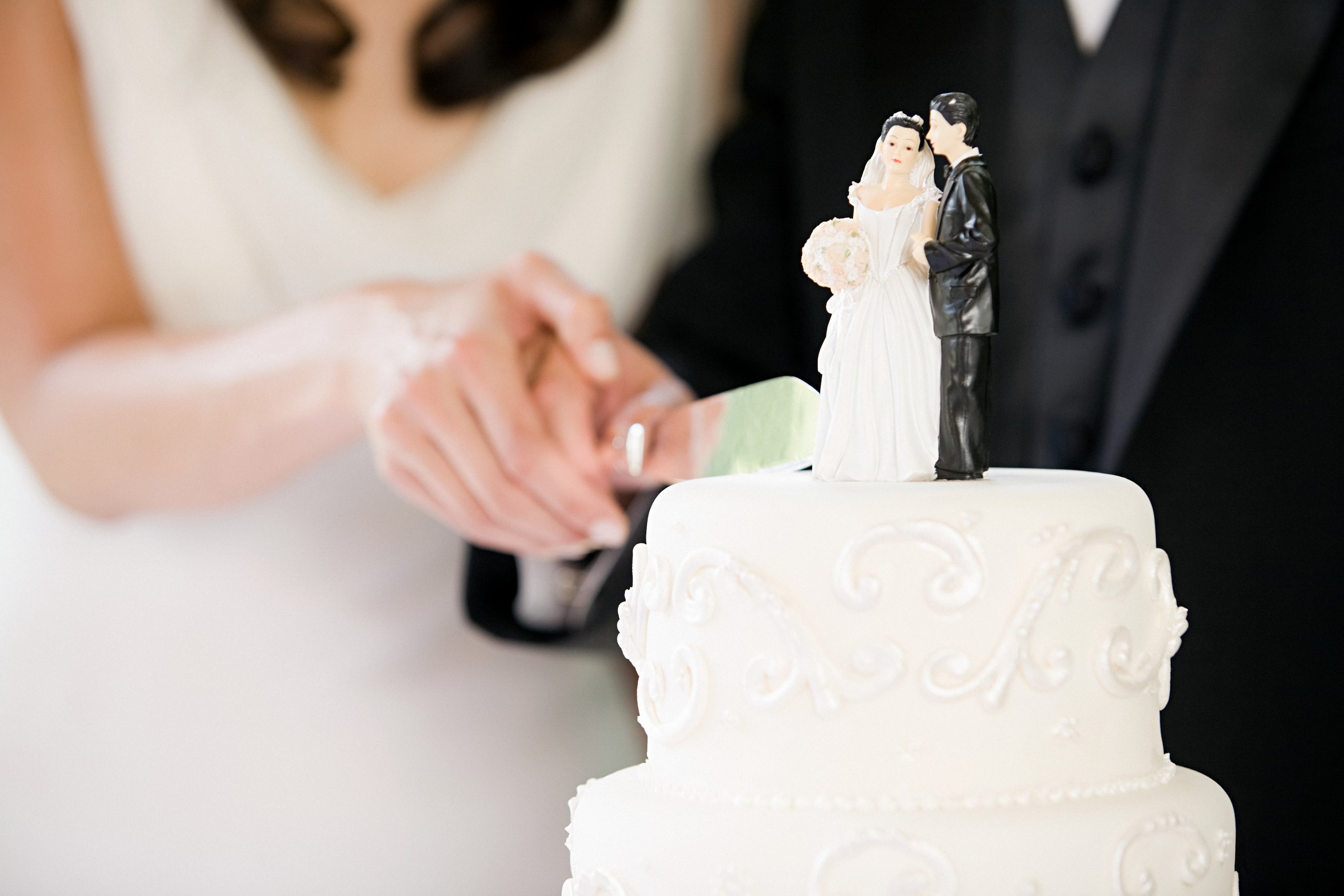 Screening for Colon Cancer
Colon cancer is typically detected via colonoscopy, a screening method that looks for polyps – small white growths – in the colon. 95% of polyps are precancerous polyps, which means they could turn into cancer. Colon cancer can be treated with surgery, radiation therapy, and chemotherapy.
Related: Colon Cancer Screening is Extremely Important; Guidelines Now Say to Start at Age 45 if There Is No Family History
Cedars-Sinai colorectal surgeon, Dr. Zuri Murrell, explains in an earlier interview the process of polyp removal. He says, "When we're looking at a colonoscopy for colorectal cancer screening, what we do is we're looking for polyps, which are these small growths."
Related: Not So Fast– At-Home Screening Test "Cologuard" Is Not A Good Alternative To A Colonoscopy
"When we see a polyp," he says, "we actually physically take the polyp out through the colonoscope. What does that mean? That means we basically put a wire through with a little bit of a little flange at the end and we pull the polyp out. Now, note there is no pain with that. Inside the colon, there are no pain fibers."
After the polyp is removed, it's sent to a lab to be examined. The lab pathologist cuts up the polyp and determines whether or not its early cancer or a precancerous polyp. Dr. Murrell says that after the polyp removal, "Now that it's out of your body, there is no more risk for that polyp to become a cancer."
Looking for Polyps During Colonoscopy
Coping with a Parent's Cancer Diagnosis
For people like Margarita's daughter, Cindy, it can feel earth-shattering when a parent is diagnosed with cancer, particularly when the prognosis is poor, as it is currently reported to be for Margarita. Support through a parent's cancer journey can help, and may be found in the form of supportive friends and family, or formal resources like therapy and group counseling.
Related: The Benefit of Support Networks for Cancer Patients
For Camila Legaspi, who was in high school when her mom was diagnosed with cancer, she found therapy extremely helpful during that time. She says, "Embrace the situation as best as you can, because the reality is, is that it sucks. Therapy saved my life. I was dealing with some really intense anxiety and depression at that point."
"It just changed my life, because I was so drained by all the negativity that was going on," says Legaspi. " Going to a therapist helped me realize that there was still so much out there for me, that I still had my family, that I still had my siblings. The reality is, is when you lose someone, it's really, really, really hard. And it's totally OK to talk to someone. And I'm so happy that I talked to my therapist."
"Therapy Saved My Life": After Losing A Loved One, Don't Be Afraid To Ask For Help
Learn more about SurvivorNet's rigorous medical review process.