It's not just blood relatives who grieve deeply when a loved one passes from cancer. In the case of the death of bounty hunting matriarch Beth Chapman, wife of Duane "Dog the Bounty Hunter" Chapman, her many stepchildren have found themselves steeped in grief upon her passing.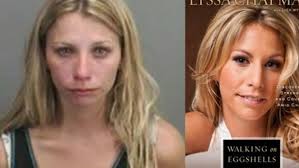 One notable example is Beth's stepdaughter Lyssa, 32, who was feuding with Beth shortly before her death and has since been wracked with grief and, perhaps, guilt.
Read More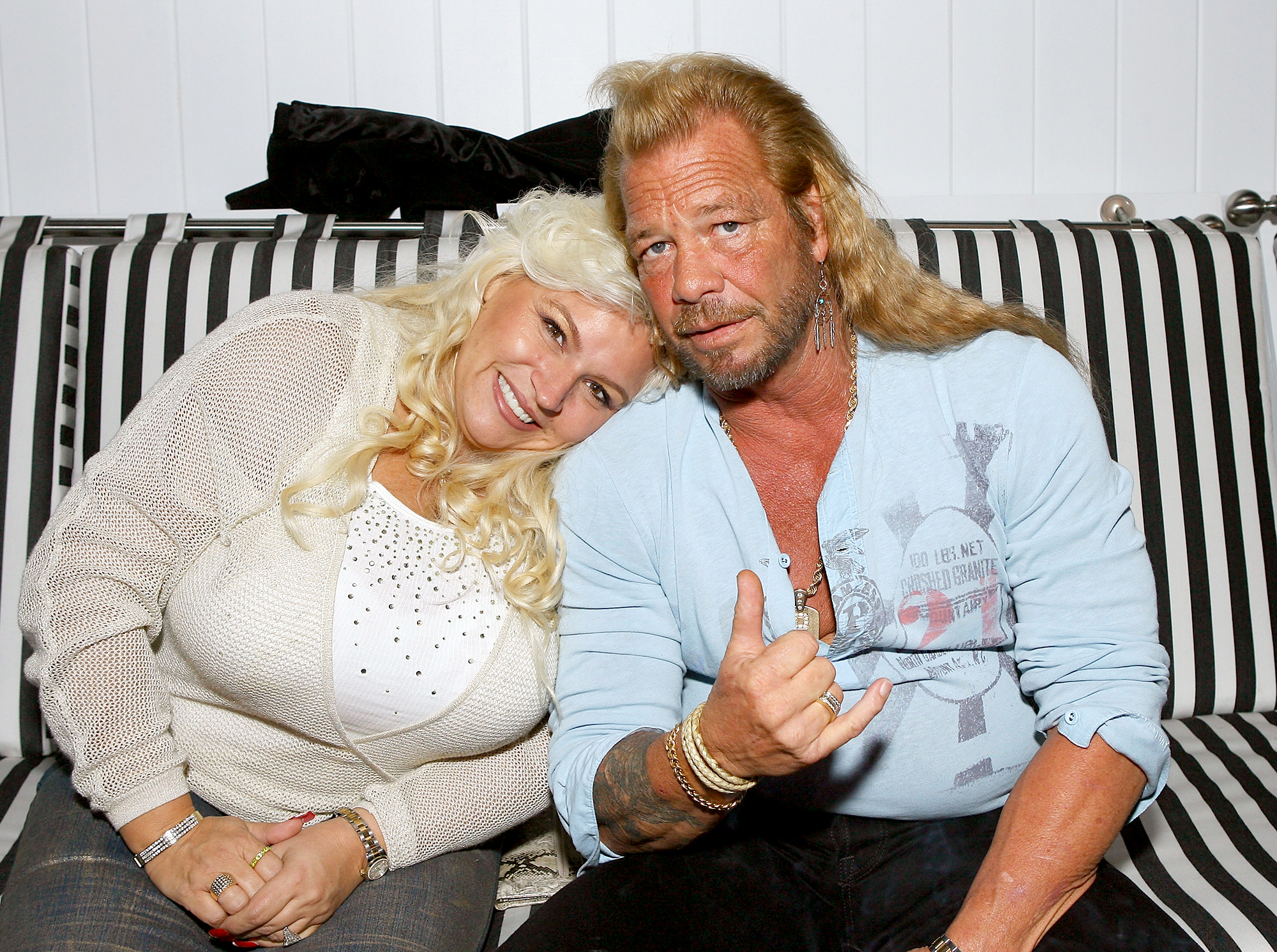 On Friday, Lyssa posted on Twitter that "I can't believe it's been a month" (tearful emoji) and attached a never-before-seen screenshot from a video of Beth's 51st and final birthday party in October of 2018. A blurry Beth is seen cradling a girl who appears to be one of Dog's granddaughters.
Cannot believe it's been a month @MrsdogC ???? pic.twitter.com/GbdGWTy8rF

— Lyssa Chapman (@BabyLyssaC) July 26, 2019
Earlier, on Instagram stories, Lyssa posted more of the video, which shows a cake, festive glasses of wine and Dog sitting approvingly across the table while Beth played with his grandchild.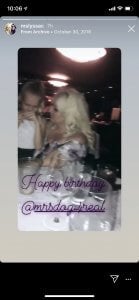 The happiness and festal air was palpable.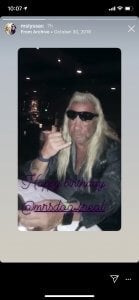 Lyssa may be out of town from her Hawaii home. Earlier this week she posted a photo on Instagram of a view from an airplane of a heavenly cloud display. Cryptically, she quoted the baby from "Look Who's Talking Too" (voiced by Roseann Barr), saying "As God is my witness I'm going to learn to walk and get the hell out of here."
Lyssa's many Instagram followers admired the cloudscape, seeing in it as they've seen in other photos of the heavens posted by Lyssa and her half-sister Cecily the visage of Beth in heaven, smiling down.
"I'm so sorry for you and your families loss. I loved watching your show. Beth is definitely watching over all of you. She was an amazing women. God bless," wrote one fan.
"Just think Beth is walking on those clouds protecting all of you!!" wrote another.
Yet another fan wrote, "Wow what a amazing and so beautiful orb that is in your pic, your mom was rigjt there with you all the way. So beautifully noticed."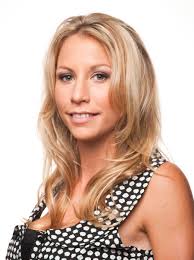 Lyssa has perhaps been struggling with guilt and grief, considering her unfortunate feud with Beth shortly before Beth died. On Mother's Day, Beth expressed concern via Twitter that Lyssa had not honored her; had not invited her and Dog to Dog's granddaughter Abbie's wedding; and had blocked Beth and Dog on social media. Lyssa denied the allegations, calling Beth an attention-seeking liar, but Beth (despite the exertions of fighting her illness as well as filming her new reality series "Dog's Most Wanted") held her ground and pushed back at Lyssa's assertions.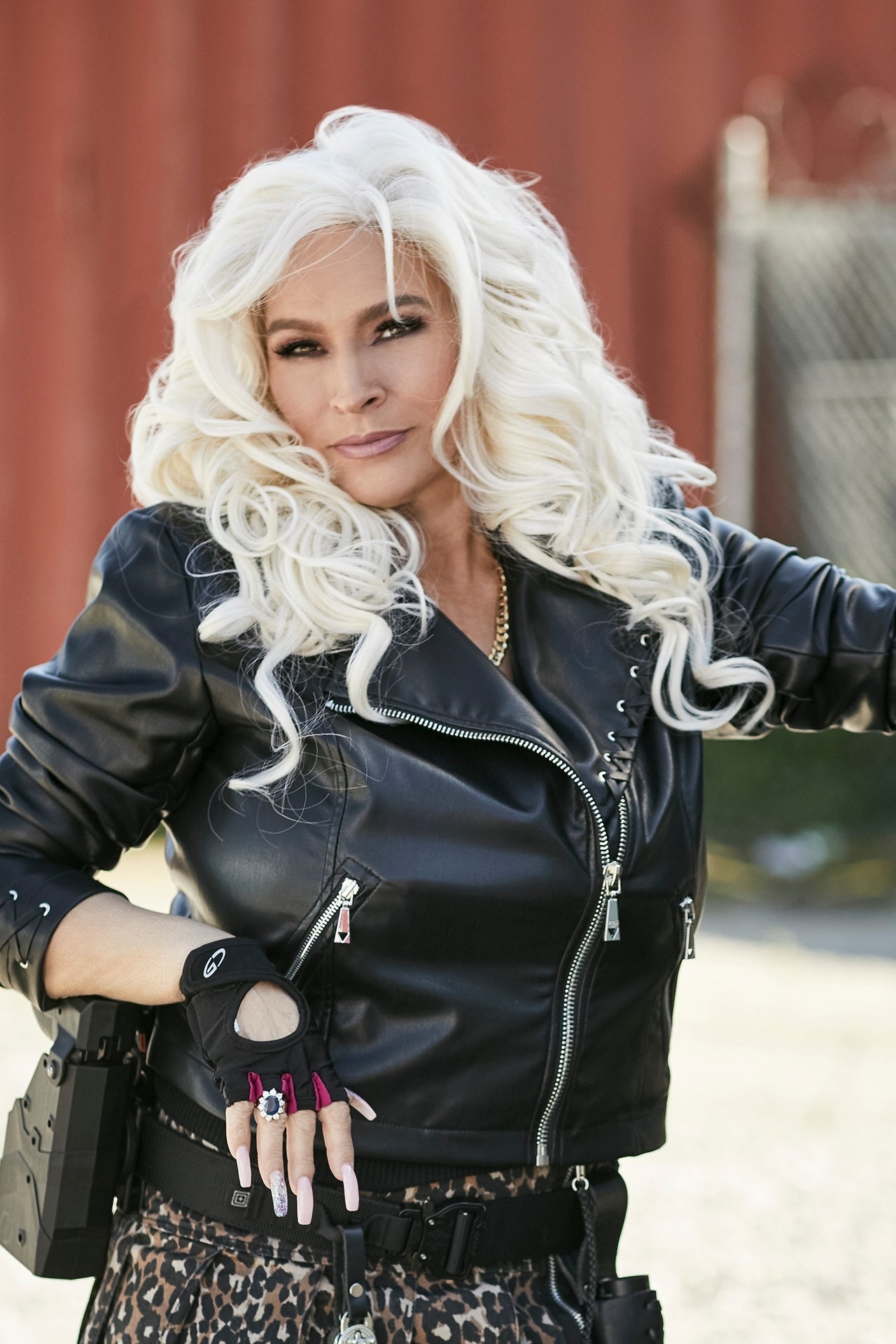 The dispute escalated when Beth (on Twitter) commented "Seriously who gives a f—??" regarding an article about Lyssa being a fan of the reality show "Naked and Afraid".
Seriously who gives a fuck ?? Lyssa Chapman, Stepdaughter of Beth Chapman from 'Dog the Bounty Hunter', Reveals Her Favorite 'Naked and Afraid' Contestant https://t.co/OmkYMcOwpB

— Beth Chapman (@MrsdogC) May 27, 2019
It was after that comment that Lyssa retaliated by posting on Twitter taunting pictures of herself in a bikini with the comment "Looking for two f— to give" (a clear reference to Beth's tweet). Lyssa declared herself a #milf (a vulgarity for a sexually attractive mother), this also presumably being a dig at Beth who at the time was seriously ill.
Shortly afterward, when Beth was put into a medically induced coma, Lyssa took down the bikini pictures and posted instead a photo of her and Beth that showed kinship and love.
And only days later after Beth's memorial service, Lyssa was truly shaken, writing on Instagram, "wake me from this awful dream!"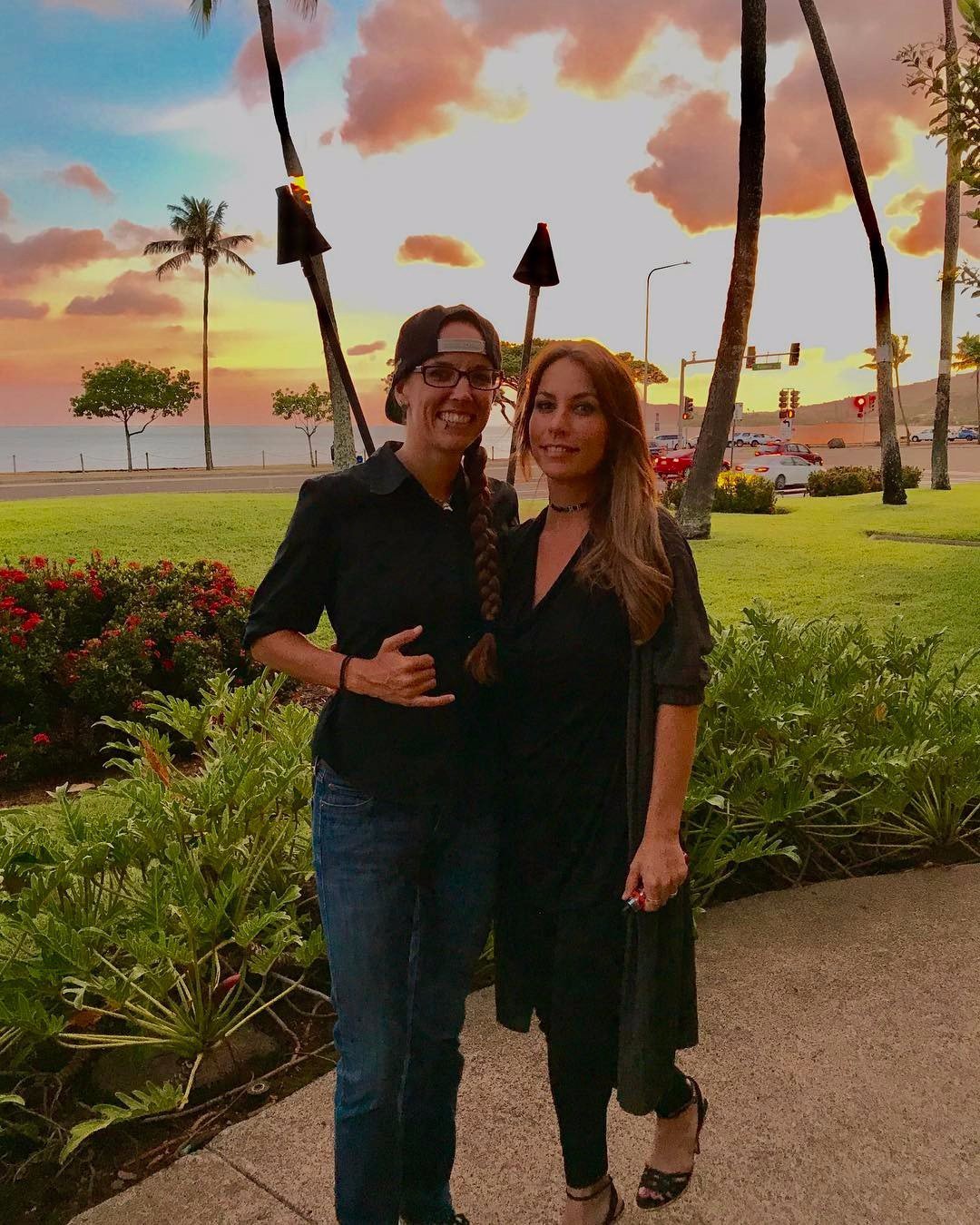 Lyssa, known as Baby Lyssa, is Beth's stepdaughter and the ninth of Duane's 12 children (Lyssa's mother is Duane's third wife, Lyssa Rae Brittain). The granddaughter at the center of Lyssa's dispute with Beth is Lyssa's first daughter Abbie, who was born when Lyssa was only 15. The 24 year old father was arrested for statutory rape. Lyssa would later go on to marry and divorce a different man. She is now engaged to a woman with whom she operates a tanning salon in Hawaii.
Learn more about SurvivorNet's rigorous medical review process.