Milestones Matter When Battling Cancer
"Veep" actress Julia Louis-Dreyfus, 62, joined a cast of celebrities to read poetry from cancer survivor Dan O'Brien's new book called "Survivor's Notebook" at a "Stand Up to Cancer" event. Ironically, the poetry read comes after the actress revealed she stood up for herself against Warner Bros. in the lead-up to her role on "Seinfeld."
For Louis-Dreyfus, lending her voice to the poetry event had added meaning because she is nearing the remarkable milestone of her fifth anniversary of remission after a battle with stage 2 breast cancer.
Reaching milestones during or after a cancer battle is a big deal. Milestones may include things like the last day of treatment, a new marriage, or another birthday. For cancer patients, these moments tend to have added meaning after everything they've overcome to reach that joyous moment.
Five-year survival matters for cancer patients because according to the National Cancer Institute, "For cancers that return, most do so within the first 5 years after treatment." Since there is always a chance cancer can return, most doctors avoid claiming a patient is cured and instead say that there are "no signs of cancer at this time."
Comedian and breast cancer survivor Julia Louis-Dreyfus, 62, joined a cast of celebrities at a "Stand Up to Cancer" poetry event to support fellow cancer survivor and playwright Dan O'Brien. The occasion had extra special meaning to the courageous "Veep" actress as she nears the remarkable milestone of five years after being declared "cancer-free" following a year-long battle with breast cancer.
The poetry read comes just months after the resilient actress revealed how she had to bravely stand up to herself in the 1980s against Warner Bros. studios for what she described as "bullying."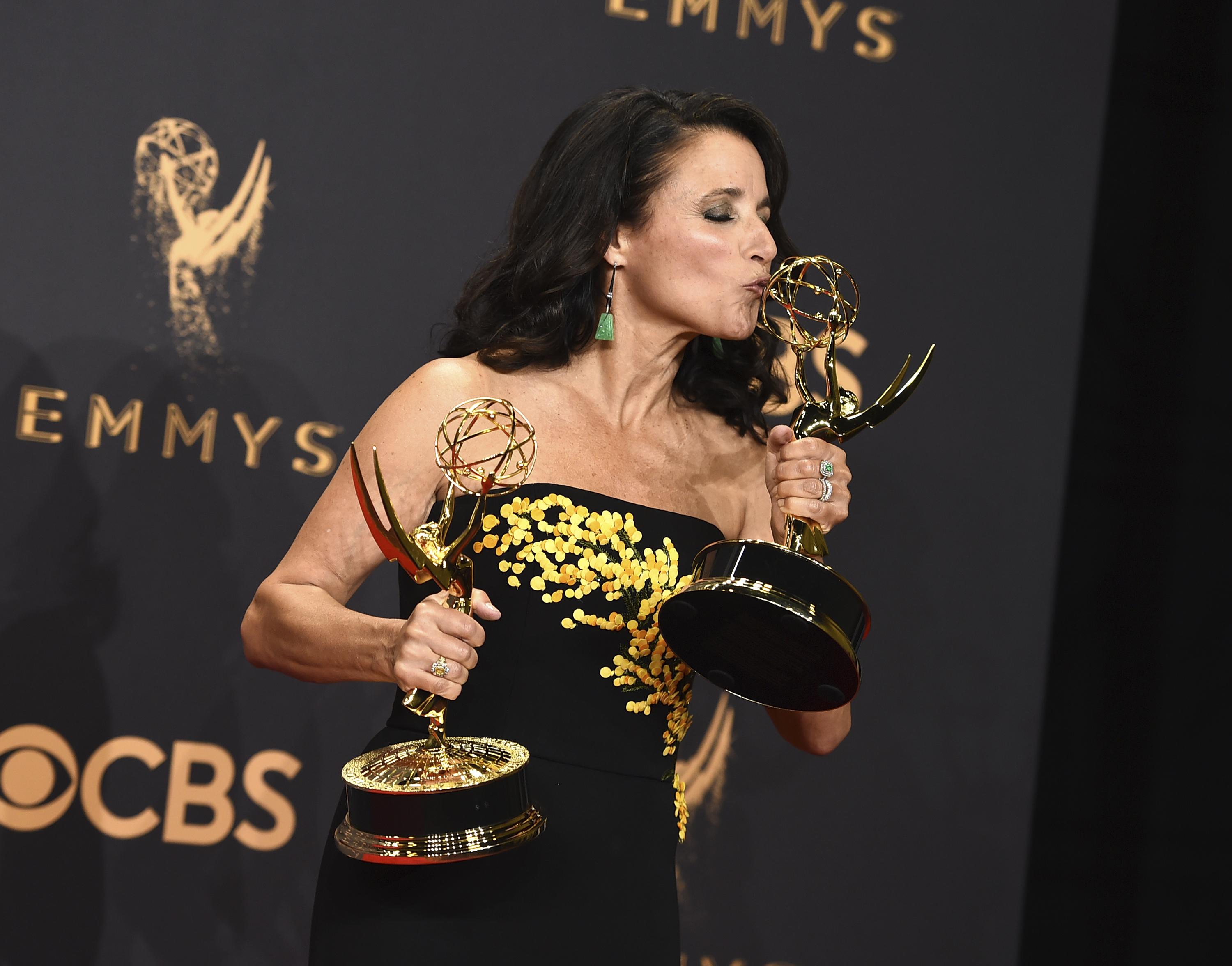 Read More
Louis-Dreyfus read poetry written by O'Brien from his new book called, "Survivor's Notebook" at the event. Other celebrities who read some of O'Brien's poetry include actor Tony Hale, 52, actress Casey Wilson, 42, and actor Jason Mantzoukas, 50. The "Seinfeld" actress may have an added pep in her step after detailing how she empowered herself against Hollywood executives thanks to encouraging words from "Day by Day" creator Gary Goldberg. She claimed Warner Bros. came after her seeking money from a developmental contract. Louis-Dreyfus claimed her deal had "a creative out based on the material that was being developed,' which paved her way to play Elaine Benes on the iconic comedy," the Daily Mail
reports
.
Throughout the ordeal, Louis-Dreyfus said that she was, 'Really scared because it was Warner Bros. and I was just this girl who was an actress. I felt very small – because I was."
Louis-Dreyfus ultimately stood her ground against the studio executives and they eventually stopped pursuing money from her.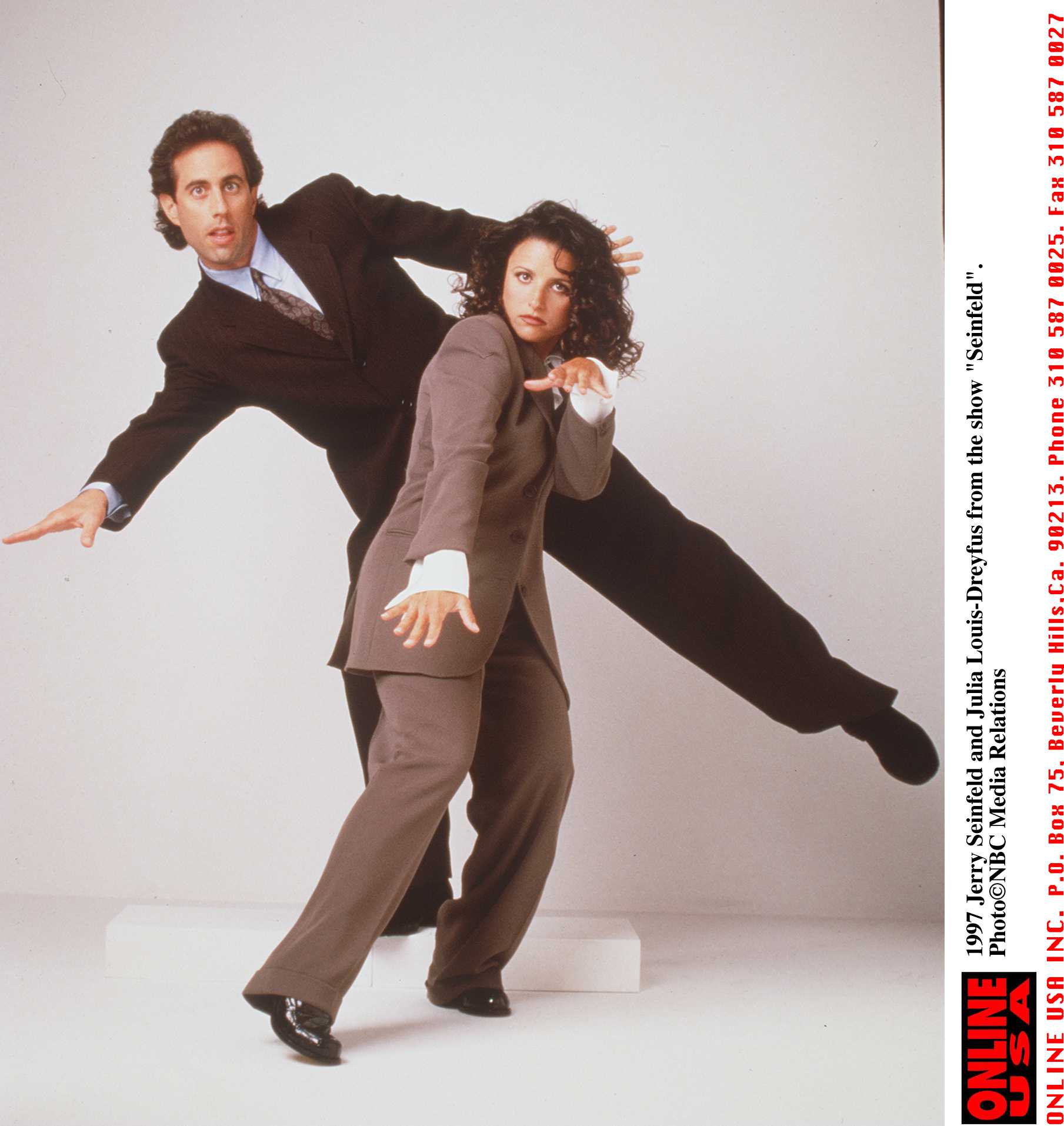 Now decades later, Louis-Dreyfus is focusing on more positive things including inspiring poetry for cancer warriors.
O'Brien's writings were inspired by his cancer journey and his wife's. O'Brien began writing in early 2017 after he completed treatment for stage 4 colon cancer. Colon cancer that is in stage 4 means it has spread beyond the colon and into other parts of the body. Dan's wife also battled stage 2 breast cancer.
RELATED: Understanding your options for stage 4 colon cancer.
"Together, and as a family with our then three-year-old daughter, we were inching toward life again, encountering sudden and frequent bursts of joy, relief, fear, grief, and gratitude," O'Brien said in an interview with Tupelo Quarterly that detailed his inspiration for the poems.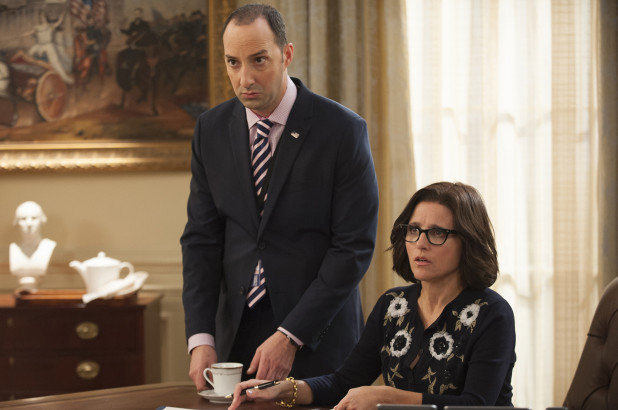 Photos of Louis-Dreyfus shared by the Daily Mail show her wearing a black ensemble at the event with O'Brien's book in hand.
As a cancer survivor herself, Louis-Dreyfus understands what it is like to cope with a wide range of emotions associated with a diagnosis and treatment. These themes are outlined within O'Brien's poetry which offers added comfort for resilient cancer warriors traversing on their journeys.
RELATED: Handling fear when you get a diagnosis.
Julia Louis-Dreyfus' Cancer Journey
Louis-Dreyfus was diagnosed with stage 2 breast cancer in 2017. After her diagnosis, she shared the news publicly on her social media channels to an outpouring of support.
Stage 2 breast cancers are either larger than stage one tumors or have moved to a few nearby lymph nodes. Treatment will likely be some combination of surgery, radiation, and chemotherapy. If chemotherapy is also needed after surgery, the radiation is delayed until the chemo is done. The same approach is taken to hormone receptor and HER2 positive as stage 1.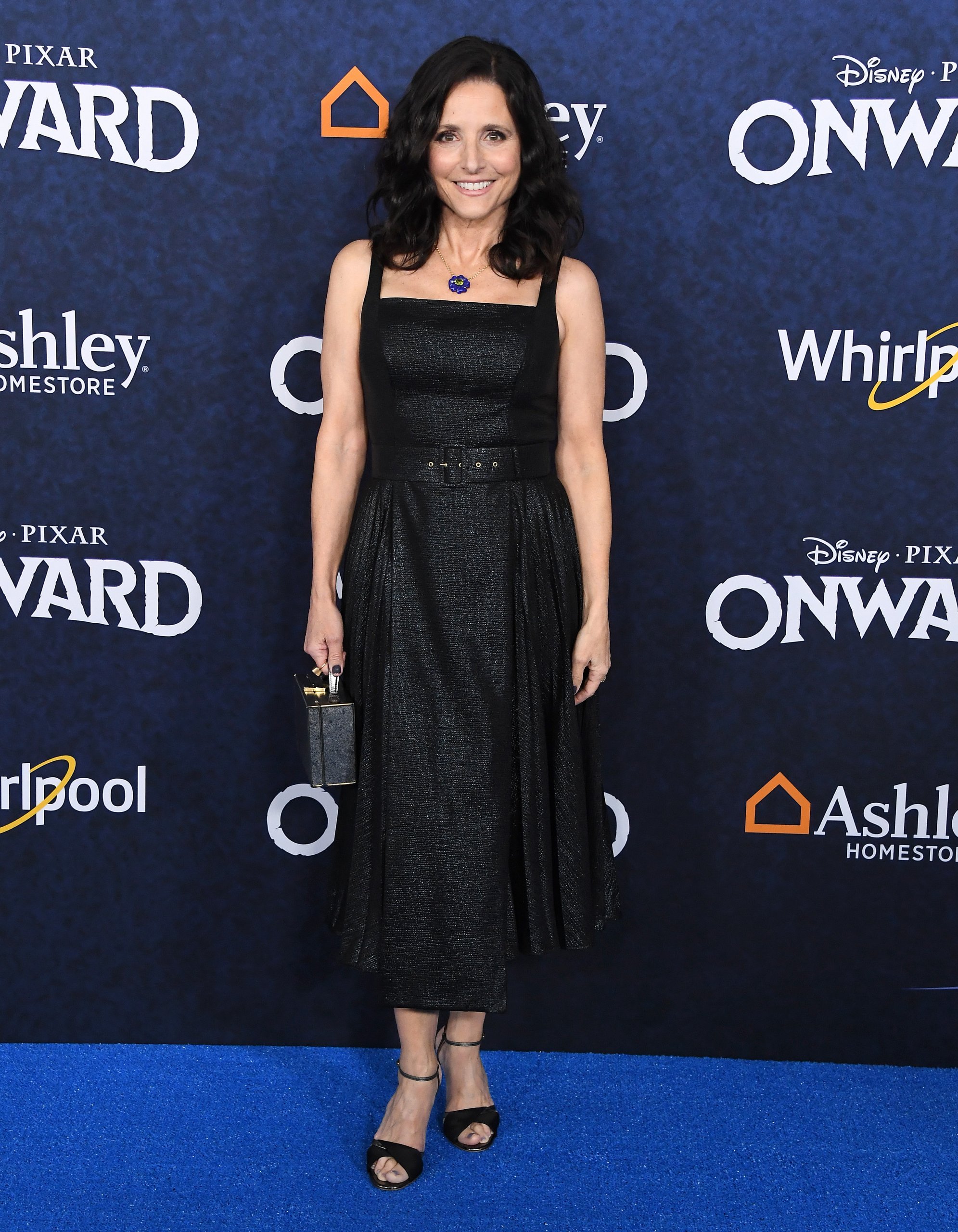 "1 in 8 women get breast cancer. Today, I'm the one," she wrote in her social media post.
RELATED: Breast cancer prevention and screening.
"The good news is that I have the most glorious group of supportive and caring family and friends, and fantastic insurance through my union. The bad news is that not all women are so lucky, so let's fight all cancers and make universal health care a reality," her social media post continued.
Just when you thought… pic.twitter.com/SbtYChwiEj

— Julia Louis-Dreyfus (@OfficialJLD) September 28, 2017
The brave actress sharing her diagnosis in a heartfelt post proved inspiring for many of her fans who were also on cancer journeys.
"You have always been my hero and now more than ever you will be one of my inspirations. Thank you for sharing your journey," Instagram user Donna Romano wrote on Louis-Dreyfus' post.
As Louis-Dreyfus bravely fought her breast cancer head-on, she underwent six rounds of chemotherapy and a double mastectomy during her treatment. It took roughly a year, but in October 2018, she announced she was cancer-free after reaching remission.
"I got diagnosed with cancer, and I powered through it," the long-time actress turned cancer warrior told "People" during a 2018 interview.
"I came out the other side. I'm grateful for all of it," she continued.
Reaching Milestones as a Cancer Survivor
For cancer warriors and their families, reaching life's milestones is a big deal. To reach five years in remission such as Louis-Dreyfus, that too is a big deal.
"For cancers that return, most do so within the first 5 years after treatment. But, there is a chance that cancer will come back later. For these reasons, doctors cannot say for sure that you are cured. The most they can say is that there are no signs of cancer at this time," the National Cancer Institute explains.
Milestones can be the day you were declared "cancer free" after no signs of the disease were apparent to your doctor. Milestones can also be the birth of a child, a new marriage, traveling on a dream vacation, reaching another birthday, or something else. Most importantly, these milestones during or after a cancer battle tend to have a greater meaning because often cancer patients gain a greater sense of gratitude towards their life.
WATCH: One cancer survivor's incredible story detailing the value of milestones.
According to Cancer.net, patients and their support groups filled with loved ones may engage in some activities to help recognize and celebrate memorable milestones. These activities include planning a nice dinner or party-like gathering.
What To Ask Your Doctor
If you have been diagnosed with breast cancer, you may have questions about how to keep your strength through treatment. Here are a few questions to help you begin the conversation with your doctor:
What treatment will I be receiving?
What side effects are associated with this treatment?
Are there steps I can take in my daily life to help minimize these side effects?
What physical activity routine do you recommend for me during treatment?
Do you have recommendations for someone who doesn't particularly enjoy exercise?
Can you recommend a dietician who can help me with healthy eating tips and maintaining a healthy weight?
I've been having trouble sleeping, do you have any treatment recommendations?
Learn more about SurvivorNet's rigorous medical review process.
---