For Jean Trebek, 56, wife of beloved "Jeopardy!" host Alex Trebek, a focus on healing and spirituality have been an extremely important part of her life, perhaps never more so than during her husband's journey with stage 4 pancreatic cancer.
RELATED: Jean Trebek Tells SurvivorNet 'The Universe Will Always Respond' When You Ask for Help — an Amazing Conversation About Healing and Spirituality with Alex Trebek's Wife
Read More
Now, she has posted an
uplifting and moving conversation
on the blog that she co-founded, InsideWinker, about the generosity of the human spirit while dealing with adversity. While not implicitly connected to the challenges she and her husband face with his diagnosis, the discussion could certainly inspire and help cancer survivors and their loved ones.
"People go through such big stuff — the loss of a child, the loss of a spouse," says the Rev. Mark Laponce. "And yet people come out on the other side and there's still goodness there. It's tremendous."
RELATED: Alex Trebek's Brave Wife, Jean, in 'Awe' of Her Husband as Major TV Special Looks Inside His Battle with Cancer
"Right," Jean responds. "They're still contributing good into the world. Doing good and going, 'Hey, that happened, but I'm choosing to live a life of gratitude.'"
"One of the things we see, too," he said, "is when people are in the midst of their worst nightmares yet a part of them can show up in an amazing way — they can find that they can still love, can still find ways to laugh."
Both LaPone and Revs Mark Vierra serve at the North Hollywood Church of Religious Science, Jean's longtime spiritual home.
RELATED VIDEO: Dr. Zuri Murrell, a colorectal surgeon at Cedars-Sinai Medical Center talks about the power of  gratitude.
Alex Trebek's Cancer Journey
The resilient host, who has inspired all with his optimism and continued passion for his work on "Jeopardy!," shared a week-and-a-half ago that he was awaiting a new set of test results.
RELATED: Pancreatic Cancer Options for Treatment
He announced in March that he had been diagnosed with stage 4 pancreatic cancer — which is an incredibly difficult disease to treat. Trebek was initially treated with chemotherapy and had responded quite well — announcing in May that some of his tumors had shrunk a significant amount, and the results were "mind-boggling." But in September, Trebek announced a reversal of those initial positive results.
RELATED: The Type of Cancer Alex Trebek Has Is Almost Always Diagnosed at an Advanced Stage — A New Simple Test Could Someday Change That
In an interview with "Good Morning America," Trebek said that he would need another round of chemotherapy after recent tests revealed "sky-high" numbers, and he experienced really rapid weight loss.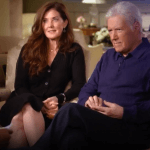 Trebek has amazed supporters with his own feelings of gratitude and the transparent way he's dealt with his diagnosis, from sharing his depression and pain, to his openness to trying new protocols. "I don't mind experimenting," he said. "I've got nothing to lose, so let's go for it."
The Trebek Effect
One significant impact of the "Jeopardy!" host's remarkable openness about his disease is known as the Trebek Effect, which has triggered an unprecedented level of awareness of pancreatic cancer and the warning signs that can help speed a diagnosis. In Trebek's PSA for the World Pancreatic Coalition, he acknowledged the low survival rate for pancreatic cancer, "In nearly every country, pancreatic cancer is the only major cancer with a five-year survival rate in the single digits."
The best way to combat the disease, Trebek said, is by letting people know it exists and needs attention. "And that's why I've joined forces with the World Pancreatic Cancer Coalition, to help raise global awareness of the risks and symptoms of pancreatic cancer."
Learn more about SurvivorNet's rigorous medical review process.
---