Finding Purpose Amid Health Challenges
"Today Show" contributor Jill Martin, 47, is preparing herself for more breast cancer treatment after revealing her diagnosis earlier this summer.
Martin's diagnosis came just six months after receiving a clear mammogram and one week after learning she was BRCA2 positive. The BRCA mutation increases a person's risk of breast and ovarian cancers. She's using her experience to encourage others to explore genetic testing to assess their cancer risk.
She's already undergone a double mastectomy which is a procedure to remove both breasts to get rid of cancer. The procedure can also be a preventative measure for women at higher risk of developing breast cancer.
She said she will undergo a hysterectomy which is a procedure that removes part or all of the uterus (or womb), often along with the cervix. Then she will begin chemotherapy.
Martin places high value on the support of her husband and fans as she continues her cancer journey. Many cancer patients receive great benefits from their support group which helps them through the ups and downs of cancer treatment.
Today Show host Jill Martin, 47, says she's choosing to fight as she continues traversing the early stages of her breast cancer journey. The beloved TV host revealed she was diagnosed with stage 2 breast cancer six months after receiving a clear mammogram. She also learned she was BRCA2 positive which is a gene mutation that increases your risk for developing breast and ovarian cancers. Now with treatment underway, Martin is thankful for an outpouring of support with more surgery and chemotherapy right around the corner.
It's been a roller coaster Martin expressed in a new personal essay shared with the "Today Show.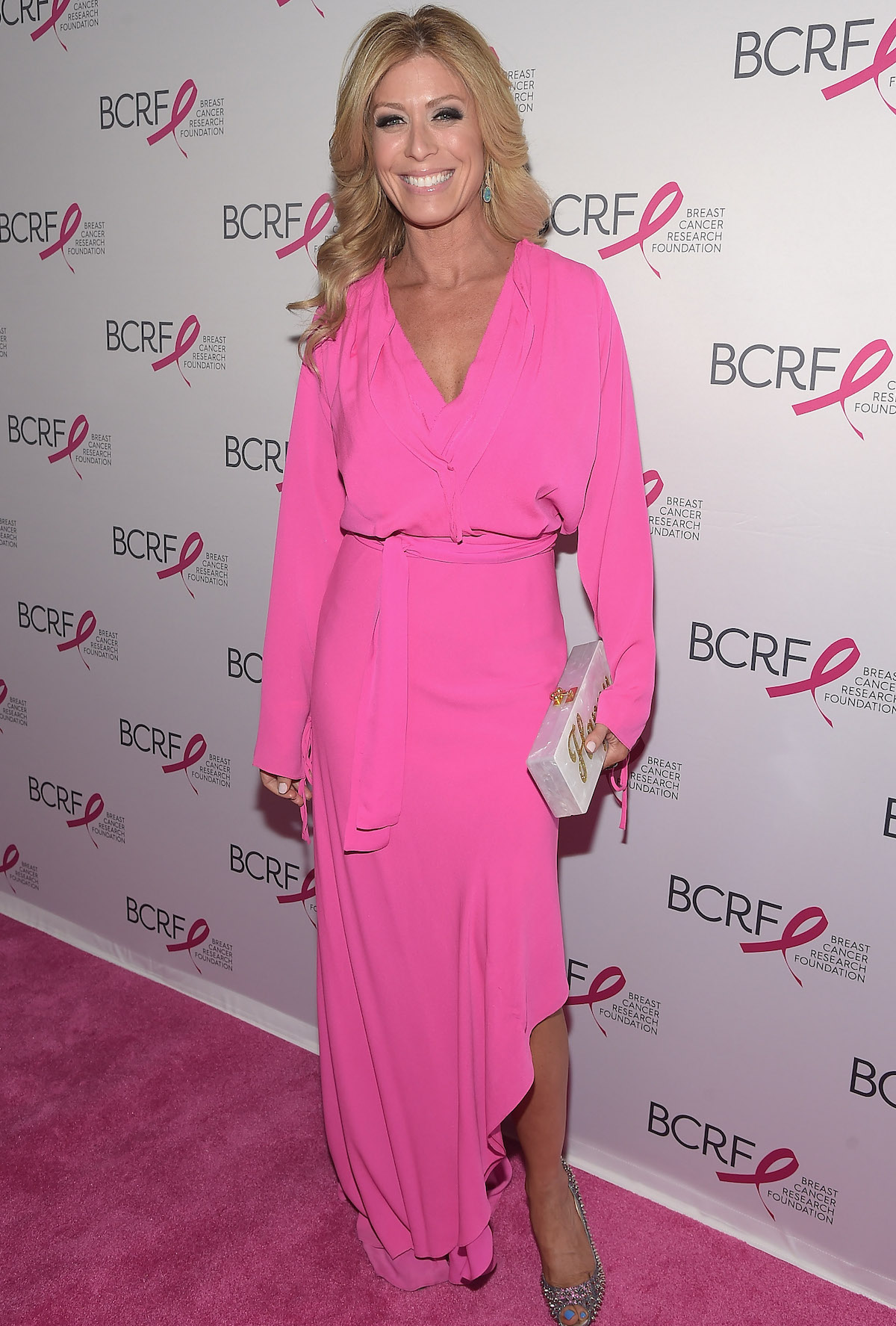 Read More
Martin says the last six weeks have been quite emotional for her as she continues to cope with her diagnosis. So far, she's undergone a successful double mastectomy. A
double mastectomy
is a procedure to remove both breasts to get rid of cancer. The procedure can also be a preventative measure for women at higher risk of developing breast cancer. A double mastectomy typically takes about two hours for the cancer part of the operation, the removing of the tissue, says
Dr. Elisa Port
, Chief of Breast Surgery at Mount Sinai Health System, tells SurvivorNet. The real length, the total length of the surgery, can often depend on what type of reconstruction [a patient] has.
WATCH: What happens during a double mastectomy?
Dr. Port notes that these days, most women do opt to have some sort of reconstruction. The length of these surgeries can vary a great deal. When implants are used, the procedure can take two to three hours (so the total surgery time would be around five hours). There is also the option to take one's own tissue (usually from the belly area) and transfer it into the breast area but this is a much longer procedure.
During Martina's procedure, she had an aggressive tumor removed and had 18 lymph nodes, one of which was cancerous removed. She says her oncologist told her rhere is a good chance I am cancer-free," but needs further treatment to help ensure that there is no evidence of the disease.
Her experience highlights the value of genetic testing which she's since become an advocate for.
WATCH: Should I receive genetic testing?
"It started out with a very narrow field of women and men who are recommended to have it based on certain risk factors, family history of breast cancer or other cancers, and also ethnic backgrounds," Dr. Muneeb Niazi, a medical resident in Radiation Oncology at Thomas Jefferson University Hospital tells SurvivorNet.
"We now feel that casting a wider net with genetic testing is probably very prudent because finding out that one has a cancer predisposition gene can definitely change, of course, their risk for cancer and what they might want to do about it. If a woman has the genetic BRCA1 and 2 mutations, it puts her at basically the highest quantifiable risk for getting breast cancer," Dr. Niazi added.
"Let me be very clear: Any preventative measures you can take, although not easy, are easier than battling cancer…Even if you test positive for a gene mutation that means you are more likely to get cancer, it is not as if preventative surgery is your only option. You can choose to get scanned more often and tailor a plan with your doctor," Martin said.
Martin previously noted, if she knew she was BRCA positive, she would have gotten "screened more regularly, with an MRI alternating with [her] mammograms."
BRCA (a breast cancer gene mutation) is actually two genes (BRCA1 and BRCA2), each protein that works as a tumor suppressor. They help repair damaged DNA and are important for ensuring the stability of each cell's genetic material.
Dr. Rebecca Arend, Associate Scientist at the University of Alabama, Birmingham, explains the mutation in terms of its ability to repair damaged DNA: "What a BRCA mutation is, is a defect in your ability to repair a double-strand break (in your DNA)."
WATCH: Understanding the BRCA mutation.
For women with a harmful BRCA1 mutation, the likelihood of developing breast cancer in the other breast within 20 years is about 40 percent. The likelihood for women with a harmful BRCA2 mutation is about 26 percent.
When either of these BRCA genes is altered, that mutation can mean that its protein product does not function properly, or that damaged DNA may not be repaired correctly. These inherited mutations in BRCA1 and BRCA2 can increase the risk of female breast and ovarian cancers and have also been associated with increased risks for several other cancers.
Luckily, there are several different genetic tests available to find out if you have the BRCA1 or BRCA2 gene mutation.
Martin said she understands the anxieties surrounding BRCA genetic tests but ultimately knowing is better than not knowing your cancer risk.
"I totally understand that sentiment and reasoning (fear of learning you have BRCA gene mutation)…Knowledge is power…I am writing this to ask that you please be your own best friend and advocate and educate yourself," Martin said.
Martin said she's awaiting results from her Oncotype test, which tests to learn how likely breast cancer is to recur after treatment and assist with treatment decisions according to City of Hope.
"I do already know for sure I will need to have another surgery, preventative, to remove my ovaries and fallopian tubes to decrease my risk of ovarian cancer," Martin said.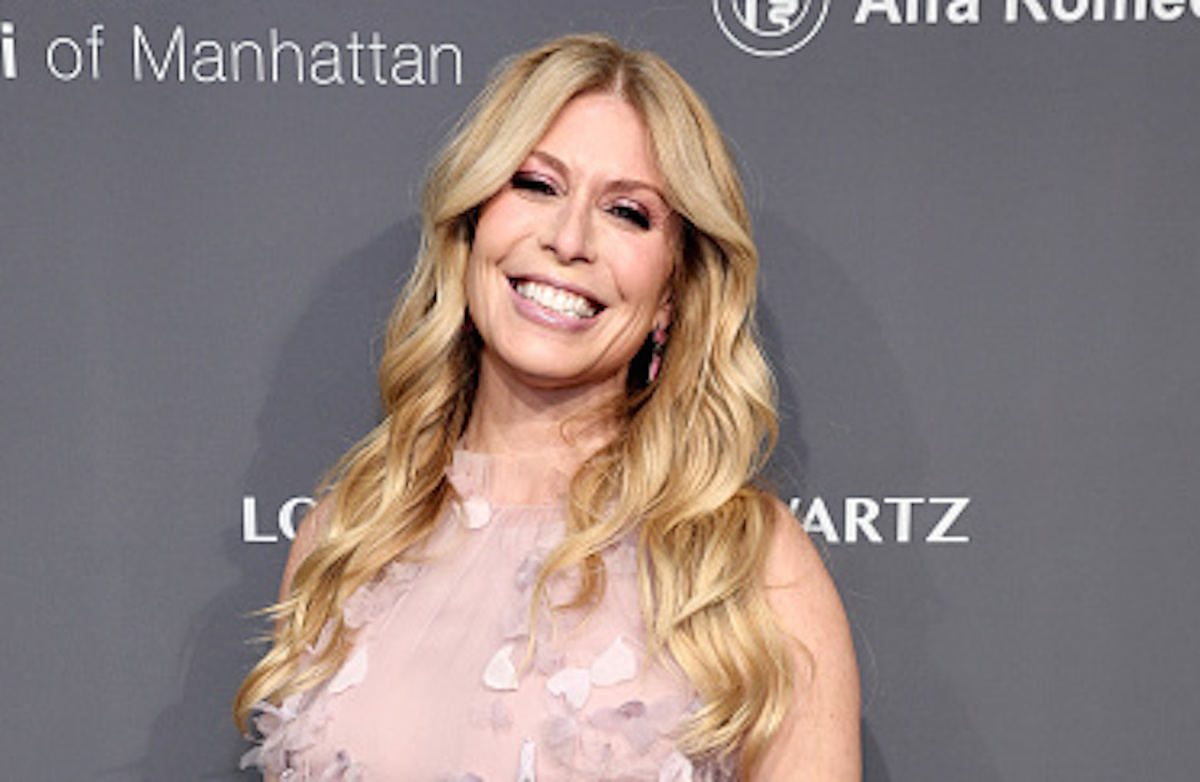 The surgery she's referring to is a hysterectomy.
A hysterectomy is a procedure that removes part or all of the uterus (or womb), often along with the cervix, according to the National Cancer Institute. Women who receive a diagnosis of uterine, ovarian, and cervical cancer may have their cancer treated with a hysterectomy.
In a previous interview with SurvivorNet, Dr. Heidi Gray, a gynecologic oncologist, talked about a hysterectomy procedure.
"The most common procedure that we do robotically would be a hysterectomy, removal of the tubes and ovaries, you can also do more complicated omentectomy… removing of the omentum [a fatty apron surrounding abdominal organs]," Dr. Gray explained.
RELATED: Surgery decision-making for ovarian cancer.
"I will need a full hysterectomy, as I have had fibroid issues in the past. I will also need to take anti-hormonal drugs for 5 years. And I will most likely need chemotherapy because of the aggressiveness of the tumor. That is the part that hit me the hardest the idea of chemo," Martin said of her upcoming treatments.
Chemotherapy is a common treatment method for breast cancer. However, chemo comes with side effects, and one of them has Martin concerned.
The good news is that doctors believe they have gotten better at helping women manage these side effects. Despite the progress, chemo is still a tough and emotional leg of the cancer journey.
"Chemotherapy that we give currently is not the chemotherapy from days gone by," says Dr. Matthew Carlson, a gynecologic oncologist at UT Southwestern Medical Center. Patients are not vomiting and stuck in bed for weeks on end or coming into the hospital."
WATCH: Chemotherapy side effects.
Though symptoms can vary from person to person, it's a good idea to know what to expect and to be prepared. The most common side effects from chemotherapy are:
Fatigue
Hair loss
Gastrointestinal issues like nausea and constipation
Neuropathy
"Most patients typically get a lot of fatigue, muscle aches, and joint pain in that first 24 to 48 hours after chemotherapy," says Dr. Lynn Parker, a gynecologic oncologist at Norton Cancer Institute. "And then [we] can see some decrease in blood counts, so fatigue again around 10 days or so after the chemotherapy is given."
Most oncologists would probably agree that if patients are vomiting, they need to let their physician know because this is a problem that can be prevented or managed.
WATCH: Managing chemo's side effects.
Martin indicated she's considering having a wig made "just in case," she experiences hair loss.
"For cancer patients losing one's hair can be unbelievably stressful. To start with, the dread of losing one's hair can lead to, some sleepless nights and feelings of anxiety," Dr. Samantha Boardman, a New York-based psychiatrist and author, told SurvivorNet.
"When it comes to the hair loss that's associated with chemotherapy, we can't keep you with a full head of hair through your chemotherapy," says Dr. Carlson.
Chemotherapy can cause hair loss. It usually begins about three to four weeks after beginning chemotherapy and continues throughout treatment.
It happens because this treatment targets quickly dividing cells throughout the body. That includes cancer cells, but also hair cells.
Most patients can expect regrowth around four to six weeks after they complete treatment. However, it is possible when your hair grows back you may notice some changes in its color and texture.
If losing your hair is a concern for you ahead of cancer treatment, know you have options like wigs, hats, wraps, and scarves, among other things. With scalp-cooling devices, they were approved by the FDA in recent years first in breast cancer and then in several other cancers.
Dr. Julia Nangia, a medical oncologist at Baylor College of Medicine and a lead author on one of the major studies of the device, says 50% of women were able to keep their hair after four rounds of chemotherapy, and added, "Without the devices, 100% of patients lost their hair."
Martin said as her cancer journey continues, she'll be "on and off the air" for the next six months.
"I am choosing to fight. And I am choosing to use my strength and platform to do my best to crush cancer," Martin added.
How Support Fuels a Cancer Journey
Throughout Martin's cancer journey, she's credited the endless support of her husband and supporters for empowering her through the ups and downs of cancer.
"Honestly, it was a good thing my husband was with me and wrote everything down because, as you can imagine, it was a lot to take in," Martin said.
The kind of support Martin's husband, Erik Brooks, offered as she coped with her diagnosis highlights the value of having a support group while battling cancer. Spouses and partners often assume a caregiver role in some capacity while supporting a loved one to cope with a cancer diagnosis.
Dr. Jayanthi Lea, a gynecologic oncologist at UT Southwestern Medical Center, previously told SurvivorNet, "I encourage caregivers to come into visits with my patients because, in that way, the caregiver is also listening to the recommendations what should be done in between these visits, any changes in treatment plans, any toxicities [side effects] that we need to look out for, changes in dietary habits, exercise, etc."
"Caregiving is the most important job in the universe because you are there through the highs and lows," Julie Bulger manager of patient and family-centered care at Vanderbilt-Ingram Cancer Center told SurvivorNet.
"You are there to support your loved one, to manage all of the daily tasks as everything is changing in your life," Bulger added.
WATCH: Managing life as a caregiver.
Caregivers must also watch out for "caregiver burnout" where stress, anger, fatigue, and illness emerge from putting another person's needs ahead of their own.
Although many support groups are filled with loved ones like spouses, partners, and family members, they may also be comprised of friends and mental health specialists.
"Some people don't need to go outside of their family and friends circle. They feel like they have enough support there," psychiatrist Dr. Lori Plutchik told SurvivorNet.
"But for people who feel like they need a little bit more, it's important to reach out to a mental health professional," Dr. Plutchik added.
WATCH: The value of support groups.
Dr. Plutchik also stressed it is important for people supporting cancer warriors to understand their emotions can vary day-to-day. "People can have a range of emotions…they can include fear, anger…and these emotions tend to be fluid. They can recede and return based on where someone is in the process," Dr. Plutchik said.
Martin also stressed how much the support she's received from fans means to her.
"I cannot tell you how helpful, inspiring, heartwarming, and life-changing it was to get all of your messages of strength and prayer after I shared the news of my breast cancer diagnosis," Martin said.
What To Ask Your Doctor
If you have been diagnosed with breast cancer, you may have questions about how to keep your strength through treatment. Here are a few questions to help you begin the conversation with your doctor:
What treatment will I be receiving?
What side effects are associated with this treatment?
Are there steps I can take in my daily life to help minimize these side effects?
What physical activity routine do you recommend for me during treatment?
Do you have recommendations for someone who doesn't particularly enjoy exercise?
Can you recommend a dietician who can help me with healthy eating tips and maintaining a healthy weight?
I've been having trouble sleeping, do you have any treatment recommendations?
Learn more about SurvivorNet's rigorous medical review process.
---