As breast cancer awareness month heats up, we were wondering how a remarkable woman named Judy Perkins is doing. Judy Perkins is a name that will be in the medical text books as the first person to be declared free of metastatic breast cancer after a course of immunotherapy, and the answer is, she's doing great.
"I feel like I'm cured and I'm not really looking behind me and waiting for it to come back. I've had a different treatment than people who have any residual disease. So I'm not worried about mine coming back, not that it couldn't, but thats not really where my focus is," Judy told SurvivorNet in an interview about life after her illness.
Read More
RELATED: An Immunotherapy Breakthrough: The Judy Perkins Story
Judy leads a really active life, and stays involved with her community as best she can, "I'm basically cured and continuing with my activities. The main things I like paddling sports, I do hiking and back packing, I'm involved with breast cancer advocacy," she says. She also spends a lot of her time volunteering as a "guardian ad litem," representing kids in court who have been taken away from their parents.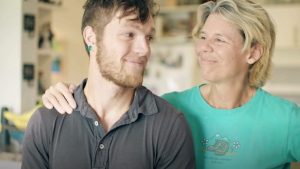 Because Judy has been healthy for so long, doctors are reducing the frequency with which she needs to be screened, "I just got pushed back to annual visits, so I go up there in a couple of weeks for my last six month checkup, and then I'll go up for an annual CT scan, until I make it ten years and then they fire me."
And she's confident she'll get to the point where she doesn't need to be screened at all, "I fully expect to graduate."
Judy also spends a lot of time advocating for cancer research. "I have a variety of things, I serve on an institutional review board with the NCI," she said. I lobby on capital hill with the National Breast Cancer Coalition. I'm on the Education Committee with Florida Breast Cancer Foundation. Various groups and institutions."
And because she stays involved with the breast cancer community, she says, she continues to confront the disease, "I just had a friend of mine who had her cancer come back and its metastatic — the more you stay involved, the more you have friends passing away, so it continues to hit me."
Judy's cancer journey
In 2003, Judy was diagnosed with early-stage breast cancer and had a mastectomy. In 2013, it came back – and this time it was metastatic. Standard treatment was not working and in 2015, Judy learned of an immunotherapy trial at the National Cancer Institute which is part of the National Institutes of Health in Bethseda, Maryland. (There are several immunotherapy clinical trials currently underway.)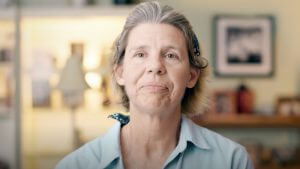 Doctors removed some of her immune cells, identified the ones which could recognize the cancer and then harvested those in the lab. Several months later the cells were infused back into her body to attack the tumors. Judy has been cancer-free since 2016.
Dr. Steven Rosenberg, Chief of Surgery at the NCI and a pioneer in the field of immunotherapy, says Judy was one of the first patients "to teach us that by carefully looking at (her) body's immune cells, we could identify cells that uniquely recognize her cancer and by growing them in a lab and giving her enough of them we could actually cause the cancer to regress completely." (Dr. Rosenberg talks about the promise of immunotherapy here.) The experimental approach is called adoptive cell therapy, and while it is showing great promise, it's important to note that it doesn't work for everyone.
Learn more about SurvivorNet's rigorous medical review process.