Battling Rare Skin Cancer
Olivia Neill, a 21-year-old Northern Ireland TikTok star, was diagnosed with a rare type of skin cancer.
She has dermatofibrosarcoma protuberans (DFSP), discovered after she found a lump (tumor) in her arm.
DFSP begins in connective tissue cells in the middle layer of the skin (dermis). One of our experts says "it's not uncommon for these to be misdiagnosed as something else, because they are so rare."
"As many as 9 in 10 people who develop DFSP have a gene change (mutation) that causes the condition," according to Cleveland Clinic. "This gene change occurs in cells after you're born. You don't inherit a gene mutation from a parent that causes DFSP."
Olivia Neill, a 21-year-old Northern Ireland social media star with a following of more than 1.3 million, revealed over the weekend she's been diagnosed with a rare type of skin cancer. And after being told by commenters she "deserved" to get cancer, she's hoping others can learn from her experience.
Neill, who learned she had cancer after finding a lump in her arm, shared the news in a TikTok video but has since deleted the footage due to a number of negative comments she's received from critics — with some followers going so far as to say she "deserved" to get cancer, according to the Belfast Telegraph.
Read More
However, the model decided to post a follow-up video on her
second TikTok account
, explaining, "Basically, I had a like lump, tumor in my arm and I got it removed and I got my results back and it's skin cancer." "It's this thing called DSFP … but it's really not that big of a deal. I just need to get it removed and then I'll be fine," she said while recording herself lying in bed. "I actually thought they didn't know the cause of it, but upon further inspection, I think it's a like a gene mutation that you're born with. "Nine out of 10 people that have it are born with a gene mutation. It's not something you inherit either," Neill, a Belfast native who resides in London, continued before noting she's aware a lot of skin cancers can be caused by UV exposure from the sun or sun beds.
She admitted, "I go on holiday a lot, like I've been known to sizzle myself in the sun and sometimes I have been known to use sunbeds."
However, she never expected to receive such hateful comments after posting her cancer news, saying "I started getting comments being like 'well you deserve it because you got sunbeds before.'"
Now, she's using her story to spread skin cancer awareness and inspire others to get any skin abnormalities checked by a doctor.
"To be honest, I probably shouldn't have said anything on TikTok if I didn't want people commenting and telling me that I deserve cancer because the internet is a scary place," Neill concluded. "Don't do sunbeds and don't sizzle yourself in the sun. We all know that's not good for your skin. But also, get any lumps checked that you ever have."
"I also don't think that anyone deserves to be told they deserve cancer."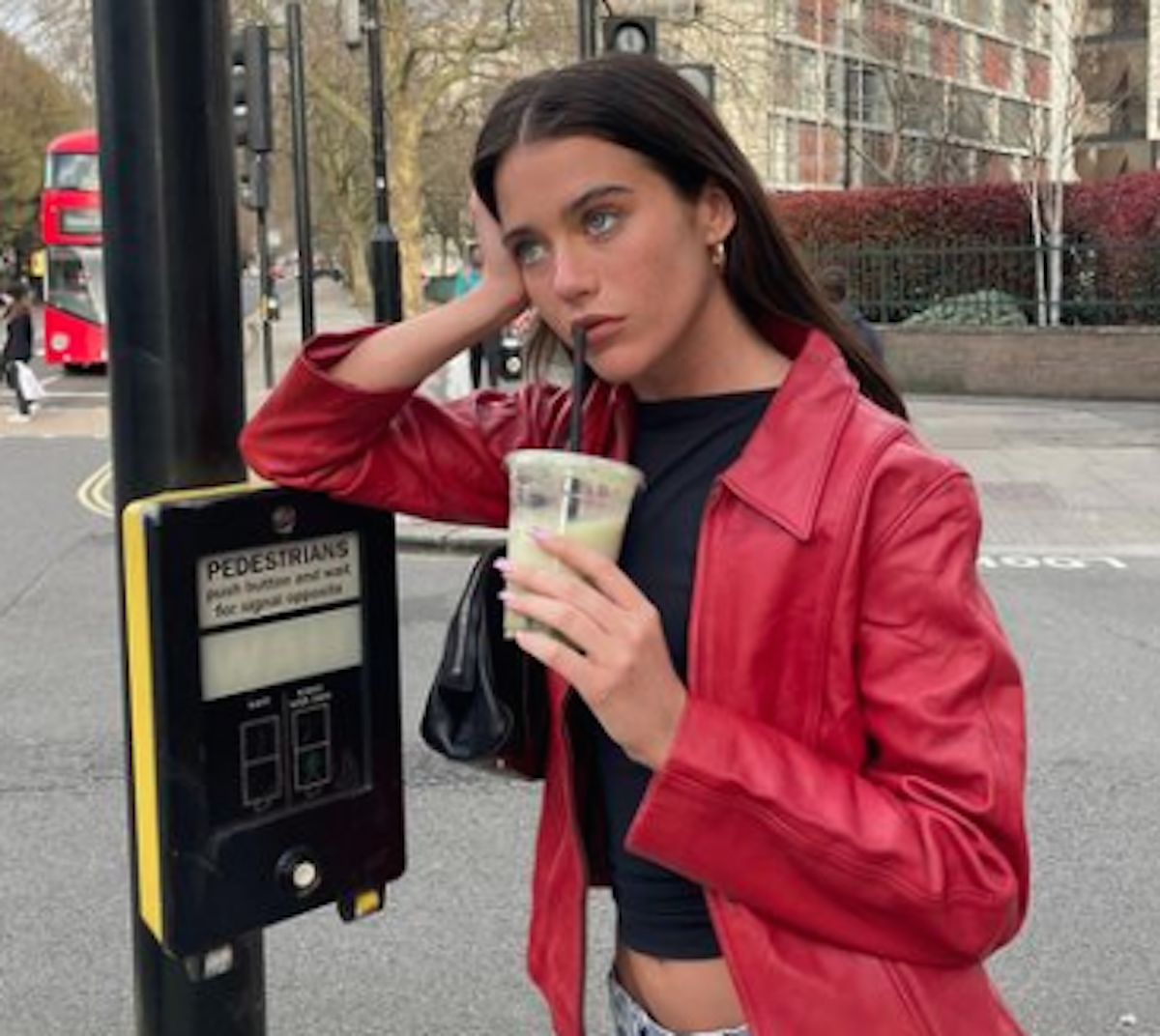 What Is Dermatofibrosarcoma Protuberans (DFSP)?
Dermatofibrosarcoma Protuberans (DFSP) is a rare type of skin cancer that begins in connective tissue cells in the middle layer of the skin (dermis). It affects approximately 4 out of 1 million people across the world annually, according to the Cleveland Clinic.
DFSP, which accounts for  1% to 6% of all soft tissue sarcomas (cancer that begins in soft tissue), usually affects adults between the ages of 20 to 50. However, it's possible children can also get this type of skin cancer. "Some infants have DFSP at birth. DFSP appears to affect people who are Black more often than people of other ethnicities," the clinic explains.
Cancer Research Legend Urges Patients to Get Multiple Opinions
Dr. Richard Reidel, a medical oncologist at Duke University Cancer Institute, previously spoke with SurvivorNet about this rare disease.
"DFSP is an extremely rare cancer of the soft tissues," he said. "It's not uncommon for these to be misdiagnosed as something else, because they are so rare."
The different types of DFSP include:
Bednar tumors (pigmented DFSP) – which contain cells that have an abundance of melanin, the substance that gives skin its color.
Giant cell fibroblastoma – which consists of giant cells and is often called juvenile DFSP due to it mostly affecting children and teens
Fibrosarcomatous dermatofibrosarcoma protuberans (DFSP-FS) – a more aggressive cancerous soft tissue sarcoma
Myxoid DFSPs – a rare type of DFSP that are made out of an abnormal type of connective tissue called myxoid stroma
Gene Mutations and DFSP
When internet trolls said Neill "deserved" skin cancer because she enjoys taking in the sun and using tanning beds, it's important to note that may not be the cause of this type of skin cancer. While burns and skin injury can increase your risk of DFSP, having a gene mutation appears to be a top contributor.
"As many as 9 in 10 people who develop DFSP have a gene change (mutation) that causes the condition," according to Cleveland Clinic. "This gene change occurs in cells after you're born. You don't inherit a gene mutation from a parent that causes DFSP."
Racial factors, skin injuries, or scars may also increase your chances of getting DFSP. Some causes of skin injuries may be:
Burns
Radiation therapy
Surgical incisions
Tattoos
Symptoms of DFSP
Early symptoms of DFSP may be difficult to spot, but the tumors can often appear on your chest, back, shoulders, abdomen, or buttocks. They can also form on your arms, like Neill, as well as the legs, scalp, and inside of your mouth.
As the cancer grows, it pushes the tumor into the skin's top layer (epidermis), causing firm lumps (nodules) to show up on the skin.
The nodules may appear:
Easy to crack open or bleed
Firmly attached to your skin (don't move)
Getting bigger and stretching your skin
Hard or rubbery
Reddish-brown to violet, blue or red
Tender
Coping With a Diagnosis & Stress-Related Emotions
When a stressful life event occurs, like Neill being diagnosed with skin cancer, people may react with a range of different (and quickly changing) emotions, which is completely normal. This especially holds true when someone battling cancer is hit with criticism. No one "deserves" cancer, no matter what their lifestyle.
"The way people respond is very variable," psychiatrist Dr. Lori Plutchik told SurvivorNet in an earlier interview. "Very much consistent with how they respond to stresses and challenges in their life in general."
RELATED: Responding to Stress: How to Cope With Complex & Changing Emotions
Dr. Plutchik previously spoke about how people react after a cancer diagnosis — which can be a huge range of emotions from fear to anger to determination. However, the conclusion remains the same no matter what stressor someone may be dealing with: your emotions are valid, and seeking mental health help may look different for every person.
"People have a range of emotions when they're diagnosed with cancer," Dr. Plutchik explained. "And they can include fear, anger … and these emotions tend to be fluid. They can recede and return based on where someone is in the process. Going through a cancer diagnosis is just the beginning of a complicated, complicated process."
Dr. Plutchik said that the patient, or person going through a stressful event, should accept that emotions will be fluid. You may feel fine one day and then feel a massive wave of stress the next. It's also important for those you look to for support — whether that's a therapist, friends, and family, or both — to comprehend the fluidity of stress-related emotions.
If a stressful event is affecting how you think and feel, it may be necessary to seek some type of mental health treatment. Examples of treatment could be traditional talk therapy, medication, changing lifestyle habits (like exercise and diet), seeking out a support group, or many other approaches.
Questions to Ask Your Doctor
What can I do if my emotions begin to feel overwhelming?
Are there approaches that don't involve traditional therapy?
Should I consider medication such as antidepressants?
What are the potential side effects should I decide to begin medication?
Mental Health… How Are You Coping?
Contributing: SurvivorNet Staff
Learn more about SurvivorNet's rigorous medical review process.
---