Ending the Stigma of Testicular Cancer
Steven Crocker was nervous to talk to his doctor about changes to his testicles.
Now, after battling testicular cancer, it's all he wants to talk about to end the stigma around the disease.
According to American Cancer Society, about 1 of every 250 males will develop testicular cancer at some point during their lifetime.
April is Testicular Cancer Awareness Month, which is important since many men feel it is a taboo subject.
After his own diagnosis and treatment, Steven Crocker started a podcast called "It Takes Balls" to both educate people about testicular cancer and to share stories of survivors.
Steven Crocker was only 25 years old when he realized "something was off" with his testicles, but he was afraid to talk about it with his doctor. Now a
testicular cancer
survivor, what he didn't want to talk about then is 
all 
he talks about now in his podcast called "It Takes Balls."
It was 2019, and Crocker's left testicle was increasingly tender and enlarged, although the increase in size was not dramatic.
Read More
"I had been Googling my symptoms and would always see testicular cancer in the results," Crocker, now 28, told SurvivorNet, "but I never wanted to go to the doctor to hear those words so I put it off." One day, however, he knew he could no longer ignore these
symptoms
.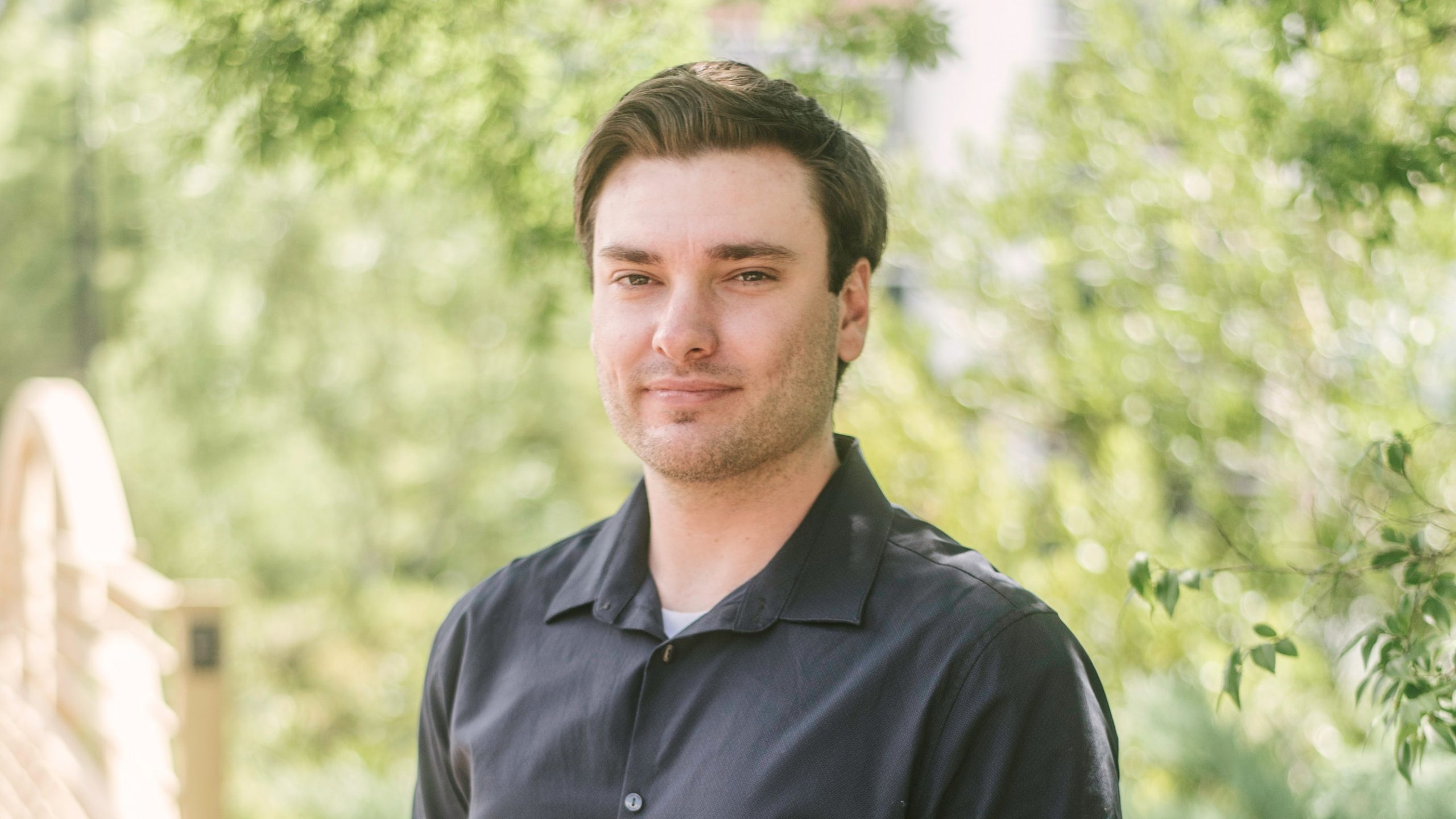 "I was driving home from work in the spring of 2019 and thought that my shirt was bunched up behind me," he recalls. "I reached back to fix it and it was not my shirt."
It was a lump.
He'd been sensing something in his lower back, especially when he would sit down in a chair. But in this moment, he knew it was for real.
Getting Tested for Testicular Cancer
In his internet searching for the past few years, he'd seen notes that testicular cancer can often spread to the retroperitoneum, the area in the back of the abdomen that sits behind the peritoneum, the tissue lining the abdominal wall.
"I knew it was time to do something," he says.
A visit to his primary care physician rendered a diagnosis of epidydimitis, which is an inflammation of the epididymis, a coiled tube at the back of the testicle.
The physical also ordered an ultrasound, a painless test that allows doctors to visualize what is happening inside your organs.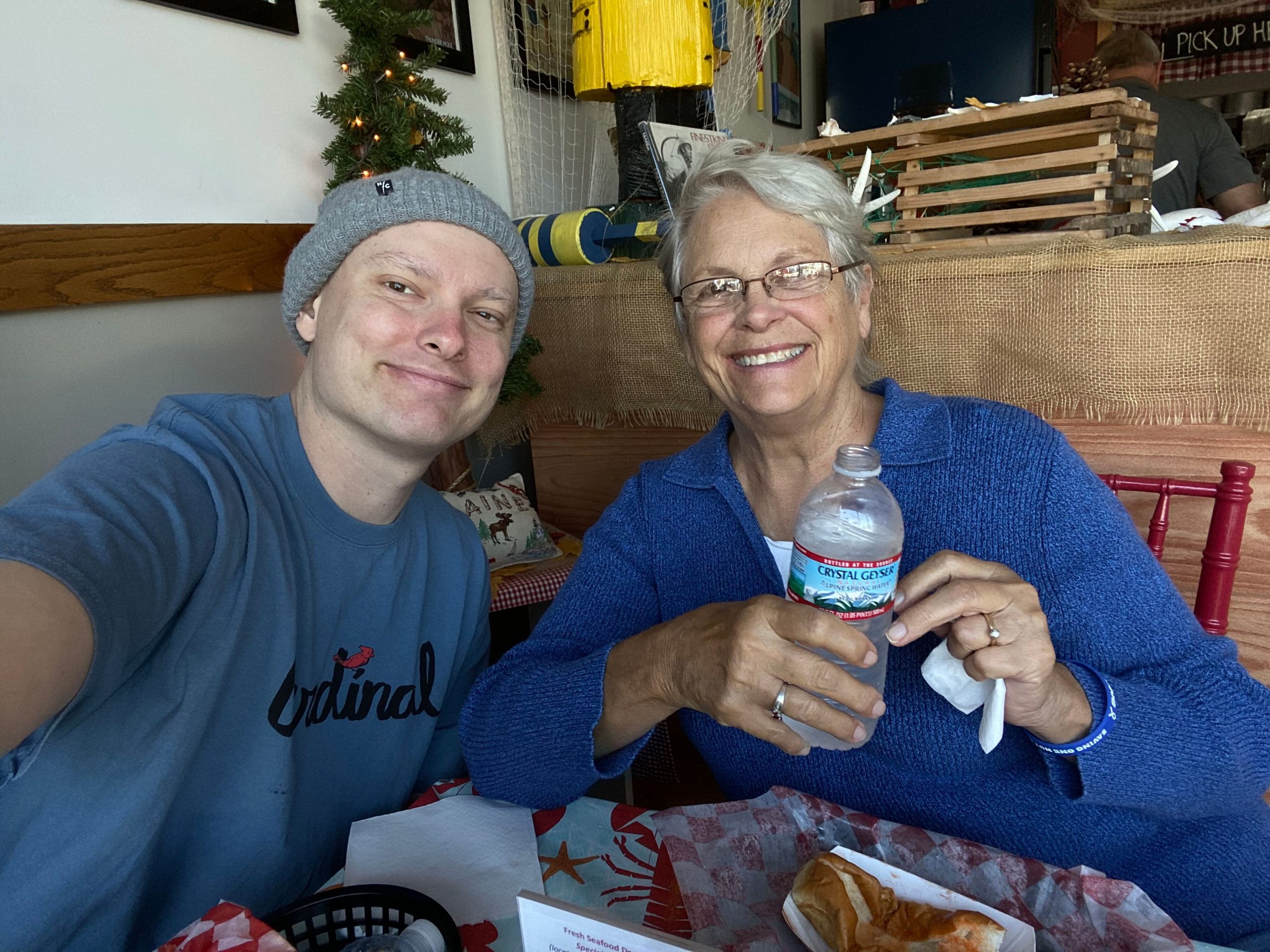 According to Cedars-Sinai Hospital, a testicle ultrasound takes less than an hour. Warm gel is applied to the testicles and then the technician will pass a devise called a transducer over the area: "​​Sound waves pass harmlessly through the skin from the transducer. A television monitor shows images of your testicles as the transducer converts the echoes to electrical signals."
The results are immediate and the scans can be reviewed by your doctor.  Crocker's ultrasound results led to a quick consultation with a urologist.
The news was bleak, recalls Crocker. The urologist told him, " Nine times out of 10 a mass like this is testicular cancer. I had my left testicle removed the day after my consult."  He also began a rigorous course of chemotherapy.
Signs of Testicular Cancer
Although it's rare, testicular cancer is the number one form of cancer that strikes younger men.  In fact, according to the American Cancer Society, "The average age of males when first diagnosed with testicular cancer is about 33."
Thankfully, it is often treatable. It's important to know the signs.
The most common symptom is a mass in the testicles or a change in their size or shape.
"Testicular cancer often presents with a painless mass in the testicle," Dr. Bradley McGregor, the Clinical Director of the Lank Center for Genitourinary Oncology at Dana-Farber Cancer Institute, previously told SurvivorNet. "However, there may not always be a palpable mass and it may just be a change in the way a testicle feels or a heavy sensation."
Additional warning signs can include breast growth or soreness. Having reached puberty early can be considered a risk factor.
Advanced testicular cancer is often marked by:
Lower back pain
Shortness of breath, chest pain, or a cough
Belly pain
Headaches or confusion
"It Takes Balls" to Talk About Testicular Cancer
After his diagnosis, Steven became a vocal advocate for testicular cancer awareness and men's health. He  joined the board of the Testicular Cancer Awareness Foundation (TCAF).
He'd already been working on a podcast when he got the idea for a new series on testicular cancer: "I thought that I could use the equipment I'd recently bought and use it for a good cause," he told SurvivorNet.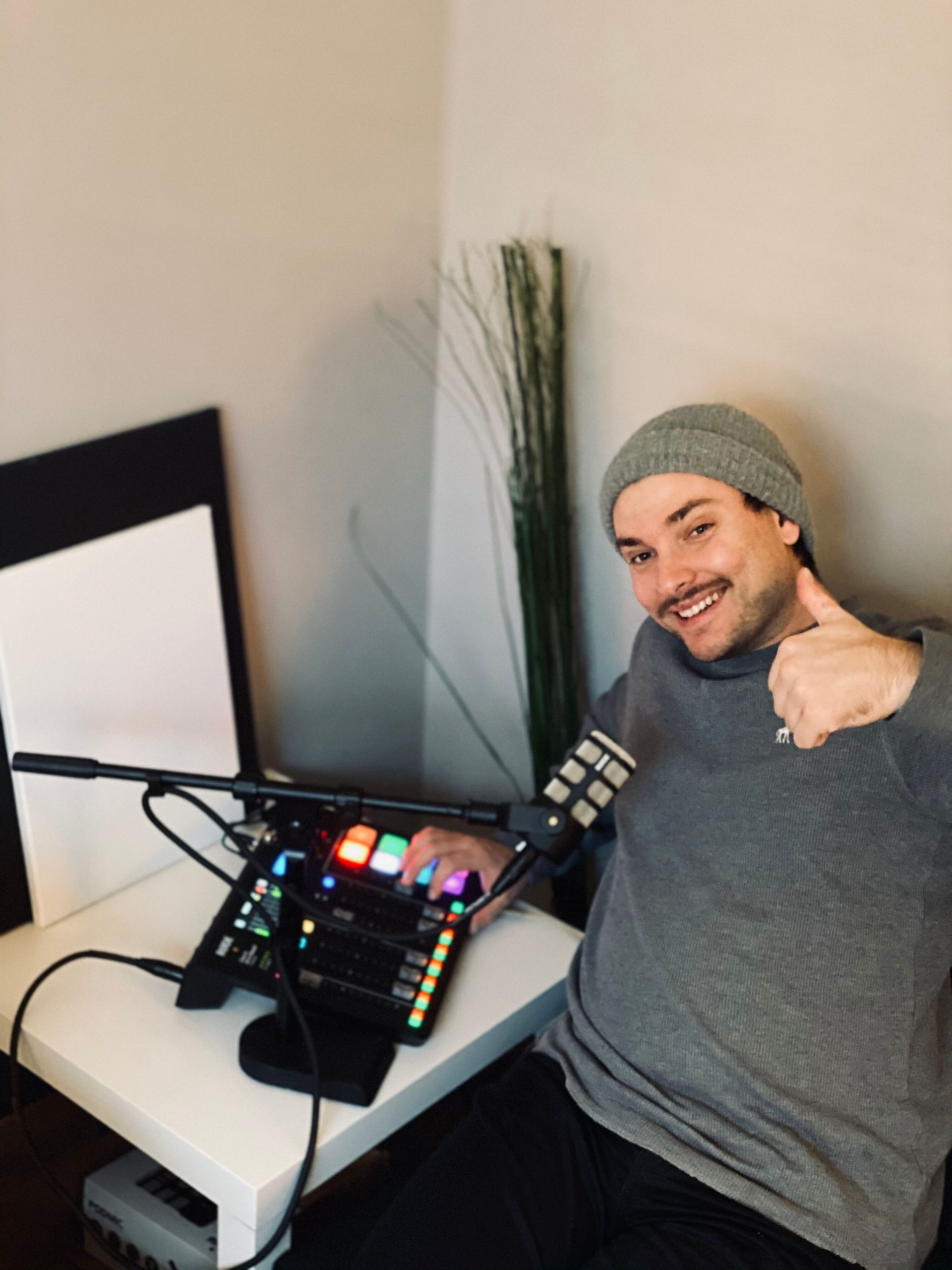 Getting people to be more open about testicular cancer was important to Steven.
"I thought that doing the podcast would be a great way to get people talking about testicular cancer; it's still relatively taboo to talk about and I felt that having guys share their stories could help eliminate the stigma of talking about it," he said.
He titled the idea "It Takes Balls" and pitched it to the TCAF, he recalls, and "the rest of the board loved it."
The podcast releases a new episode every month, but during April (Testicular Cancer Awareness Month) and November (No-Shave November), Crocker drops a new episode every week.
"It Takes Balls" had an extra benefit for Crocker on a personal level: since his chemotherapy treatment, he had been experiencing "chemo brain," a side effect experienced by many cancer patients in which their memory or ability to think clearly decline.
"The podcast was also a way for me to challenge my own brain, because I had/have been feeling like I'm not as sharp as I was before chemo. I felt like it would help keep me engaged and learning to be a better advocate for myself and others," Crocker told SurvivorNet.
Crocker's podcast is helping people with testicular cancer find strength and positivity in their journey by listening to real stories of survivors.
"There are things that have happened to guests that I also experienced and then there are things that I didn't experience myself," says Crocker. "Everyone's journey is unique but hearing those other stories, there might be something that resonates with you."
He advises people who have just been diagnosed to remember that testicular cancer is usually very curable.
It's also important to keep your spirits up. During his own treatment, he listened to songs and watched shows that kept him motivated and inspired.
For example, he says, he "leaned on" the true stories of action sports heroes: "I watched them repeatedly fall down and get back up to try again. Some people say action sports athletes are crazy but what they do is pretty symbolic for how I feel life should be lived: falling down and getting back up."
Removing the Stigma of Testicular Cancer
Black Eyed Peas rapper Taboo, 47, knows what it's like to feel that stigma attached to testicular cancer.
As a founding member of the Black Eyed Peas, he was at the top of the world when he received a testicular cancer diagnosis. It filled him with embarrassment and like he lost his masculinity. But now, he shares his story to help end the stigma.
"I had just played the Super Bowl, I had just won a Grammy," the rapper said while speaking at SurvivorNet's "Close the Gap" conference on racial disparities in healthcare. "One minute, I'm on top of the world. I'm in the best shape of my life and I'm riding high — and then all of the sudden I get diagnosed with cancer … and then reality sets in."
Taboo, whose name is Jaime Luis Gomez, shared how much treatment — surgery to remove the cancer followed by chemotherapy — affected his confidence. "When I lost my right testicle, I lost a piece of that [masculine] strength," he explained.
"I was embarrassed. The doctor was like, well, you don't have a right testicle, but I can give you a fake ball to put in. I was like, I don't want a fake ball," he laughed. "Then I learned how to not be embarrassed. Fortunately, I had my wife and my kids and my bandmates to be able to pick me up — and they gave me that warrior spirit."
Learn more about SurvivorNet's rigorous medical review process.
---