Staying Positive After a Cancer Diagnosis
Immy Hall, 20, was starting her first year in college when she started experiencing night sweats, and also noticed her eczema skin condition was getting worse.
By May, the aspiring interior designer found out she had advanced stage Hodgkin lymphoma, a cancer that affects the lymphatic system.
Despite a tough diagnosis, Immy has learned that her body is responding well to treatment, and is relieved that her chemotherapy will be less of a duration that doctors initially anticipated.
Immy Hall, 20, was starting her first year in college when she started experiencing night sweats, and also noticed her eczema skin condition was getting worse. Chalking it up to community living at her York, England university, the aspiring interior designer thought nothing of it—until last spring.
By May, Immy found out she had advanced stage Hodgkin lymphoma.
Read More
"At Easter time I was laid in my bed at university feeling ill. I rolled over and realized I had this big lump on my neck," the student recounted to
Yorkshire Live
.
Immy now unfortunately knows that night sweats, along with itching, are key signs of the lymphatic system disease.
Sadly, she has had to put her college plans on hold as she goes through three months of chemotherapy in the care of her parents at their family home. Despite this tough obstacle at such a young age, her body is responding well, and Immy is staying positive.
Related: 'Stay Positive, It Matters,' Says Leading Expert
"Although the diagnosis still doesn't seem real, I'm feeling good and I've recently been told, following an interim scan, that my treatment won't take quite as long as we first thought, which is really great news," she explained.
Related: Mother Finds Lump from Hodgkin Lymphoma While Brushing Her 13-Year-Old Daughter's Hair; Understanding Lymphoma and How to Treat This Disease
To make the experience even a bit more manageable, Immy's school friends she grew up with are doing a walk to raise money for her, while raising awareness about lymphoma.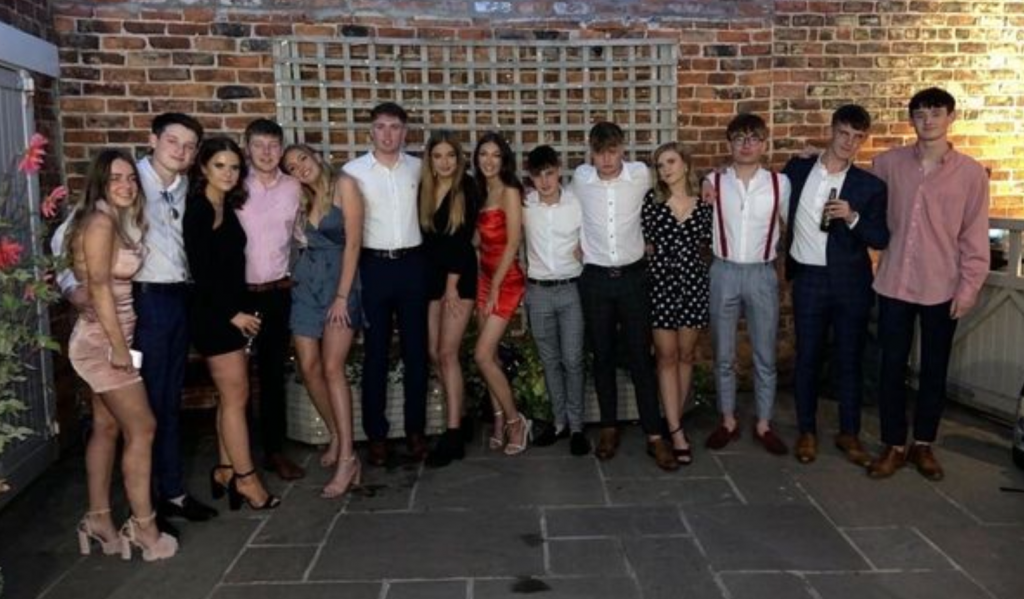 "When they come down the last peak, I know I will cry," she said of the 24-mile trek up and around Yorkshire's infamous three peaks. "The fact they're all so invested in it is such a testament to how close we all are," she said.
"It's so nice that they can do this for me but it's also for so many other people," she added, noting that she has learned so much since her diagnosis about lymphoma, and is dedicated to raising awareness so that others will know what to look out for.
Inspiring College Student, 20, Builds Community on TikTok Sharing Her Cancer Journey
What is Hodgkin Lymphoma?
Lymphoma is a cancer of the immune system that affects infection-fighting cells called lymphocytes. And there are more than 40 different types of lymphoma.
"Lymphoma is split up into a number of different categories," Dr. Elise Chong, a medical oncologist at Penn Medicine, tells SurvivorNet.
"The first distinguishing breakpoint, if you will, is non-Hodgkin lymphoma versus Hodgkin lymphoma," she adds, "and those sound like two different categories. But non-Hodgkin lymphoma comprises the majority of lymphoma, and Hodgkin lymphoma is a single specific type of lymphoma."
What Kind of Lymphoma Do You Have? Why Your Type Matters
Hodgkin lymphoma has distinctive, giant cells called Reed-Sternberg cells. The presence of these cells, which can be seen under a microscope, will help your doctor determine which of the two lymphoma types you have.
There are a few other important differences between non-Hodgkin lymphoma and Hodgkin lymphoma to note. For one thing, non-Hodgkin lymphoma is much more common. And you're more likely to be diagnosed with it after age 55. People usually develop Hodgkin lymphoma at a younger age, like Immy.
Related: Makeup Artist, 20, Thought Itchy Skin Was The Result of New Detergent; It Turned Out to Be Hodgkin Lymphoma
It should be noted that another difference between these two types of lymphoma is that non-Hodgkin lymphoma is more likely to spread in a random fashion and be found in different groups of lymph nodes in the body, while Hodgkin lymphoma is more likely to grow in a uniform way from one group of lymph nodes directly to another.
These two different types of lymphoma behave, spread and respond to treatment differently, so it's important for you to know which type you have.
Learn more about SurvivorNet's rigorous medical review process.