It's no secret that aging comes with some uncomfortable side effects, and TV news legend Joan Lunden wants to talk about those side effects. Her latest book, "Why Did I Come In This Room?," which just hit shelves this week, tackles the hardships that come along with aging with honesty — but also with humor.
RELATED: Joan Lunden Says Her Breast Cancer Diagnosis Lit a Fire in Her
Read More
Lunden, 69, is a breast cancer survivor. She was diagnosed with
triple negative breast cancer
 in 2014 and decided to go public with her diagnosis because she saw an opportunity to spread awareness about women's health issues. Her latest book is also about spreading awareness — and opening up honest conversations. "Aging ain't for sissies; it's true," Lunden tells SurvivorNet in a recent interview about her experience as both a cancer survivor and a health advocate. "But it's so much easier if you understand what's happening, and you feel like you have some control over it. And I knew that the only way to write a book like this — about things that are so annoying and embarrassing — was to write it with a sense of humor."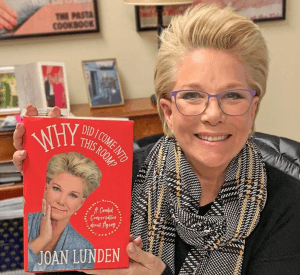 One of her goals, Lunden says, is to offer up solutions for some of the problems that come with aging, especially for women, because so many people are too ashamed to talk about these issues with their doctors.
Learn more about SurvivorNet's rigorous medical review process.