SurvivorNet was the first to report that Alex Trebek had resumed filming the new season of Jeopardy! and now the 79-year-old television icon has announced that he's finished his chemotherapy for pancreatic cancer and is back to work.
"It's another day at the office for me, and exciting day because so many things have been happening," said Trebek in a video released by the gameshow.
Read More
RELATED: Alex Trebek is Back — "Jeopardy!" Rep Tells SurvivorNet Filming Is In Progress, Even As Beloved Host Battles Pancreatic Cancer
When Trebek announced that he had advanced pancreatic cancer earlier this year, many fans worried that their favorite game-show personality would no longer be able to grace their TV screens. Even though Trebek assured fans that he would fight and beat the disease — especially since his contract dictates he has to host Jeopardy! for three more years — the survival rates for stage 4 pancreatic cancer are quite discouraging.
Only about 3% of people diagnosed with pancreatic cancer live for five years, and most of them live only three-six months. However, at the time of his announcement, he also assured fans that he planned to keep working. (For more information about pancreatic cancer, click here.)
RELATED: "Handyman Host" Alex Trebek Just Finished Renovating His Wife's Bathroom — A Project He Completed During a Difficult Cancer Journey
Trebek continued by talking about some of the events that have taken place over the last year on Jeopardy! "We had Jeopardy! James last season, and got tremendous publicity for himself and for the show. We have a new champion in Jason this year — the typical energizer bunny, I gotta tell you. I've gone through a lot of chemotherapy and thank be that is over. I'm on the mend and that's all I can hope for right now."
The video also includes clips of Trebek's 79th birthday celebration, during which Jeopardy! presented him with a tiered cake and he was serenaded with an operatic "happy birthday," and with a clip of him answering questions, "Who would I want to play me if they ever did a biographical film about me? Betty White."
And he signed off by keeping positive and promising good things to come, "We have some exciting things coming up and I can't wait to share them with all of you. Let me tell you, it's going to be a good year."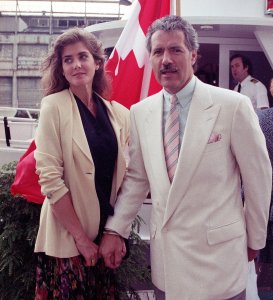 Typically, Jeopardy! films from around July to April — though the air dates for these shows vary, according to a rep who has spoken to SurvivorNet in the past. Though Trebek has remained mum about how he is responding to treatment over the past few weeks, it's encouraging to know that he's living up to the word he gave fans — that he would keep working as long as he could.
Alex Trebek's last health update
The last health update fans got from a source close to Trebek came from long-time Jeopardy! producer, Harry Friedman. He spoke to The Hollywood Reporter about how he believes Trebek's determination is helping him to respond remarkably well to cancer treatment.
"Alex is remarkable in many ways, not the least of which is he's got an iron will and an unequaled determination to beat this," Friedman said. "He underwent several rounds of chemo and that brought his numbers down. They were around 1,000 at one point and now they're down into the high teens."
Alex Trebek's cancer journey
On March 6, 2019, Trebek announced to the public that he had been diagnosed with stage IV pancreatic cancer, a cancer that is notoriously difficult to treat. Stage IV pancreatic cancer has a median survival time of around 3 to 6 months, which means that most people live only 3 to 6 months from the time of their diagnosis. With September drawing near, Trebek is well on his way to defying the odds.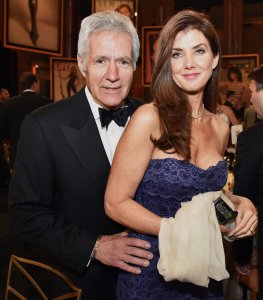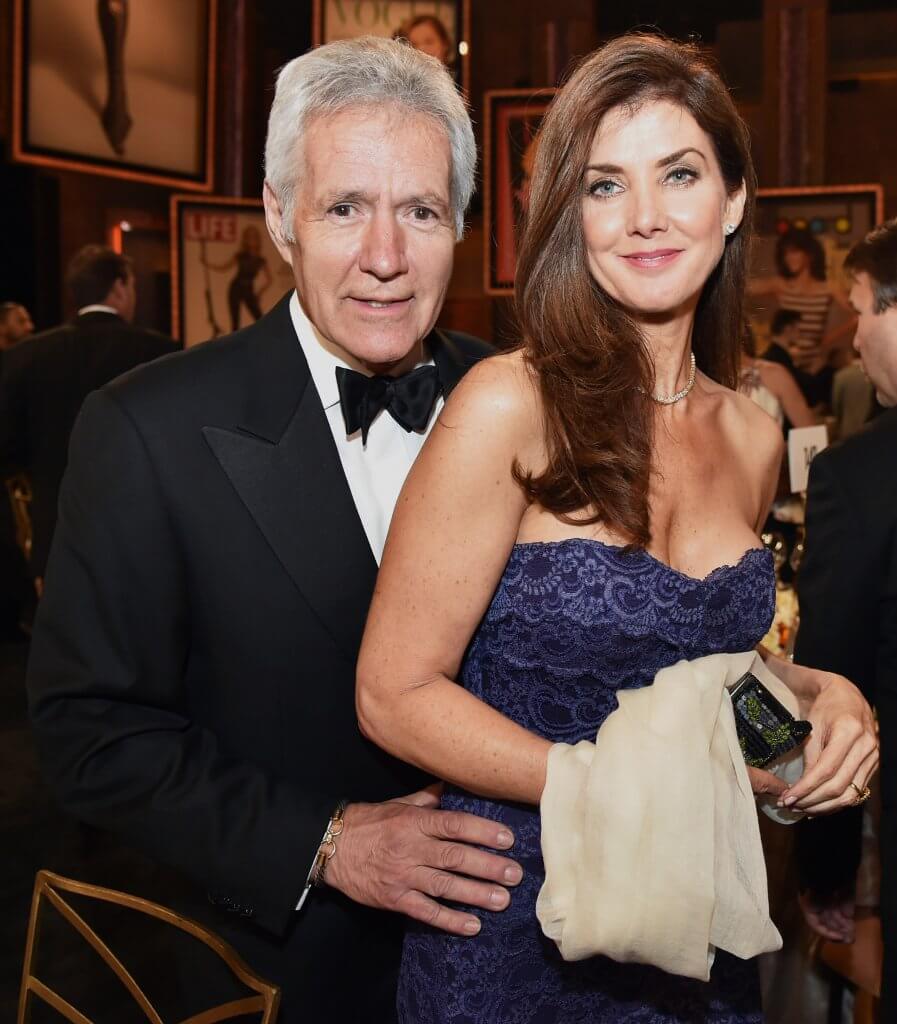 In several recent interviews, Trebek has also expressed that his cancer has been responding well to treatment. In one interview with People magazine in May, he said that it was "mind-boggling" how the chemotherapy had reduced his tumors so effectively.
This is rare for patients with Trebek's type and stage of cancer. According to Dr. Allyson Ocean, a Medical Oncologist at Weill Cornell Medical Center, chemotherapy drugs and radiation often have a hard time penetrating pancreatic cancer tumors. One of the reasons for this is that pancreatic cancer tends to be diagnosed late — as it was for Trebek — after the cancer has already spread. At earlier stages, pancreatic cancer rarely causes any pain or symptoms, meaning doctors and patients don't necessarily have a reason to suspect it's there.
But while chemo and radiation don't tend to be all that effective in treating late-stage pancreatic cancer, there are some instances where it is, and according to Friedman and Trebek himself, Trebek's cancer is one of those cases.
The iconic game show host has been continuing to live and take part in the activities that bring him joy.
Information about pancreatic cancer treatment
When pancreatic cancer is in the early stages, more treatment options are available. If a tumor is small and localized, surgical removal may be possible. But since the disease is often diagnosed in more advanced stages, this doesn't happen often. With advanced cancer, chemo and radiation may be options, but they tend to not be incredibly effective — with the exception of a small number of cases, which Trebek's appears to be.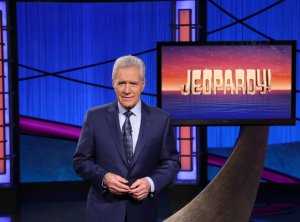 In another interview in May, Trebek shared with the Canadian Broadcast Company that if his cancer responded well enough to chemo, he might be a candidate for a new, cutting-edge treatment called immunotherapy, which would empower his body's own immune system to attack his cancer cells. For immunotherapy to be an option, pancreatic cancer tumors have to have specific characteristics in their genetic makeup. This, too, is rare, but according to Trebek, his cancer may have the unique gene mutation to make this a possibility. Though Trebek has not shared whether the "mind-boggling" results from his chemo were indeed enough to make him a candidate for immunotherapy, the star was optimistic when he shared the possibility.
The Importance of Milestones During a Cancer Journey
Members of the SurvivorNet community often stress how important it is to hold onto milestones–however small—as events to look forward to during a difficult journey with cancer.
Sometimes, these milestones take the form of big, familiar life events such as a wedding, a child or grandchild's graduation, or a birthday. Other times, they're more routine—such as returning to work or completing an ongoing project.
For Trebek, returning to work seems a big celebration, and something to be proud of during his cancer battle.
Learn more about SurvivorNet's rigorous medical review process.