Supreme Court Justice Ruth Bader Ginsburg seemed strong as she ascended the stage at the University at Buffalo Monday to receive an honorary degree from the State University of New York. It was her first public appearance since Friday, when we learned that the "Notorious RBG" had undergone cancer treatment for the fourth time.
In Friday's press statement, the Supreme Court announced that Justice Ginsburg—who is 86 years old—had just completed a three-week course of stereotactic ablative radiation treatment for a cancerous tumor on her pancreas. Of course, there are concerns about the gravity of her condition, but the Court's statement assured the public that "there is no evidence of disease elsewhere in the body," and "no further treatment is needed at this time.
Read More
The update also revealed that Justice Ginsburg "tolerated the treatment well," and that she had also had a bile duct stent inserted.
While there is a lot we can't know for sure based from the high-level details that the statement provides about Justice Ginsburg's cancer, we turned to the experts to better understand what we do know about her cancer and the specific type of treatment she received.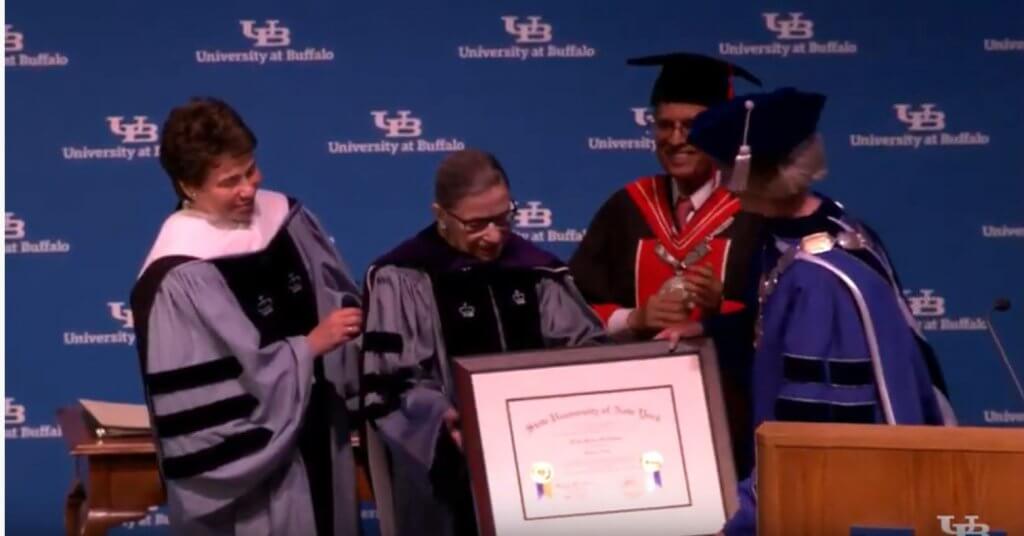 What Kind of Cancer Does Justice Ginsburg Really Have?
The brief statement from the Supreme Court did not delve into the specifics of Justice Ginsburg's prognosis, and accordingly, there's a lot we still don't know about the specific cancer she's facing.
A cancerous "tumor on the pancreas" could indeed be "pancreatic cancer"–but even so, it is not known what kind; it could be the more common and aggressive type of pancreatic cancer, pancreatic adenocarcinoma, or it could be another, rarer subtype that is perhaps slower growing.
It is also possible that the tumor could be a distant metastasis from another type of cancer. This is rare (according to a 2014 article in the World Journal of Gastrointestinal Oncology, only two percent of cancers found in the pancreas are metastases from other primary cancers). As we talk about Justice Ginsburg's cancer, though, we can't rule out this possibility, especially since the Justice has been diagnosed with multiple different cancers in the past—including colon cancer in 1999 and a separate case of pancreatic cancer in 2009.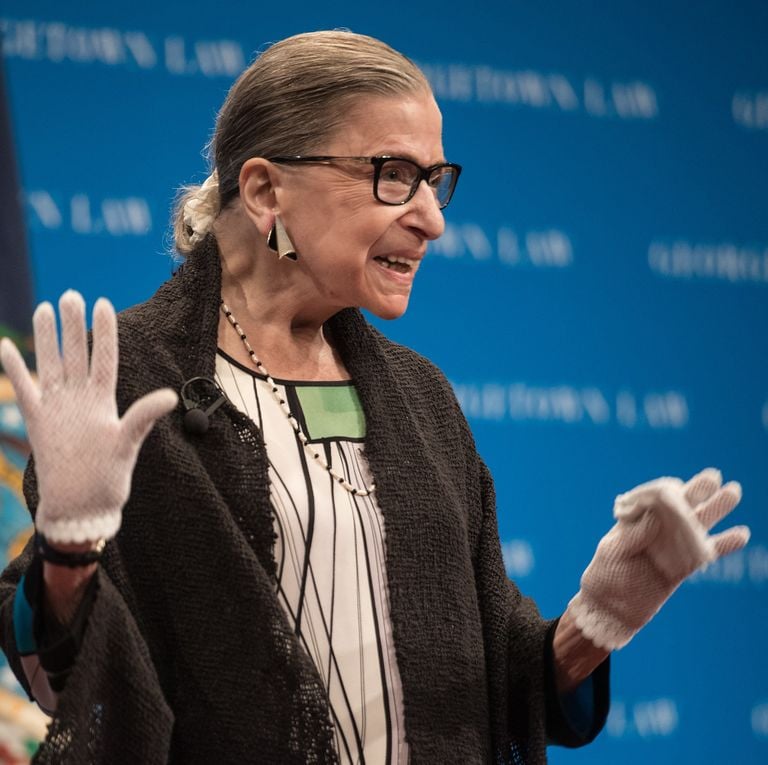 Justice Ginsburg also had two cancerous tumors removed from her left lung this past December, which may have been lung cancer—but also may themselves have been lung metastases from her earlier pancreatic cancer. Justice Ginsburg has not shared this level of detail with the public. She has, however, been insistent that she is doing well and is determined to keep serving on the country's highest court. (In late July, she told NPR, "I am very much alive.")
RELATED: Supreme Court Justice Ruth Bader Ginsburg Has Surgery for Lung Cancer — Her Third Bout With Cancer
What We Do Know: Stereotactic Ablative Radiation Therapy is a Very Precise Treatment
The type of radiation therapy that Justice Ginsburg received—called "stereotactic ablative radiation therapy," or "stereotactic body radiation therapy"—can administer very high doses of radiation to a precise location in the body. The way this works is through a number of separate high-intensity beams of radiation targeting a tumor from different angles.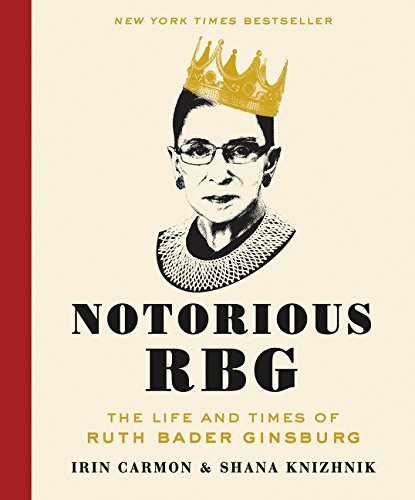 "It's a very focused form of radiation that's used to treat small tumors… that have not spread to nearby lymph nodes or other parts of the body," Dr. Billy Loo, an associate professor of Radiation Oncology at Stanford University's Stanford Cancer Institute, explained to SurvivorNet in a previous conversation. Dr. Loo spoke about this therapy in the context of treatment for early-stage lung cancer, but according to Dr. Diane Simeone, director of pancreatic cancer at NYU Langone's Perlmutter Cancer Center, the treatment is occasionally used for patients with pancreatic cancer, too.
"It is not typically used as a front-line treatment," Dr. Simeone told SurvivorNet (front-line meaning the first treatment used), "which would be surgery or combination chemotherapy. But there may be other mitigating factors that have determined why radiation alone is being used as the treatment in this setting."
Dr. Simeone went on to explain these "mitigating factors" that might make stereotactic ablative radiotherapy a good choice for someone with a tumor on their pancreas. "[It] can be used if other treatment options have failed (like chemotherapy) or if surgery is not a good option due to tumor issues involving other key structures, like critical blood vessels." Surgery may not always be the best option for elderly patients either, Dr. Simeone explained.
Importantly, in the context of a tumor on the pancreas, Dr. Simeone said that stereotactic ablative radiotherapy "is rarely curative, but in some cases can provide longer-term palliation." What this means is that, while the treatment probably wouldn't be able to fully "cure" Justice Ginsburg's cancer,  it may be able to stave off the complications and symptoms associated with it for a number of years.
Justice Ginsburg's Treatment Experience Likely Caused Minimal Side Effects
Of course, every cancer is different and we do not know for sure what Justice Ginsburg's stereotactic ablative radiation therapy experience was like.
Having said that, both Dr. Simeone and Dr. Loo explained that, relative to other forms of radiation, stereotactic ablative radiotherapy could result in less severe side effects. "We're able to give a much higher dose safely, what we refer to as ablative dosing, a dose that's high enough to kill the tumor with a high chance of success," Dr. Loo said, adding that the treatment's "most common side effect would be some tiredness or fatigue, and more patients don't even get this." Dr. Simeone also said the treatment could result in "better quality of life if it is effective in tumor control."
RELATED: Stereotactic Radiotherapy Has Some Benefits for Treating Early-Stage Lung Cancer
The Supreme Court Statement Also Said That Justice Ginsburg Had Something Called Bile Duct Stent Inserted — What is a Bile Duct Stent?
Bile, which is produced in the liver, is a liquid that plays an important role in helping the intestines digest fat. It travels through small tubes in the body from the liver to the gallbladder (where it is stored) and ultimately to the small intestine for digestion. These tubes are called "ducts." When something presses on one of these ducts (for instance, a tumor on the pancreas), the obstruction can sometimes keep the bile from flowing freely from the gallbladder to the small intestine. Bile build-up can be dangerous, and accordingly, inserting a tubular, flexible metal stent to keep it open can be a valuable way to prevent bile build-up and digestive function.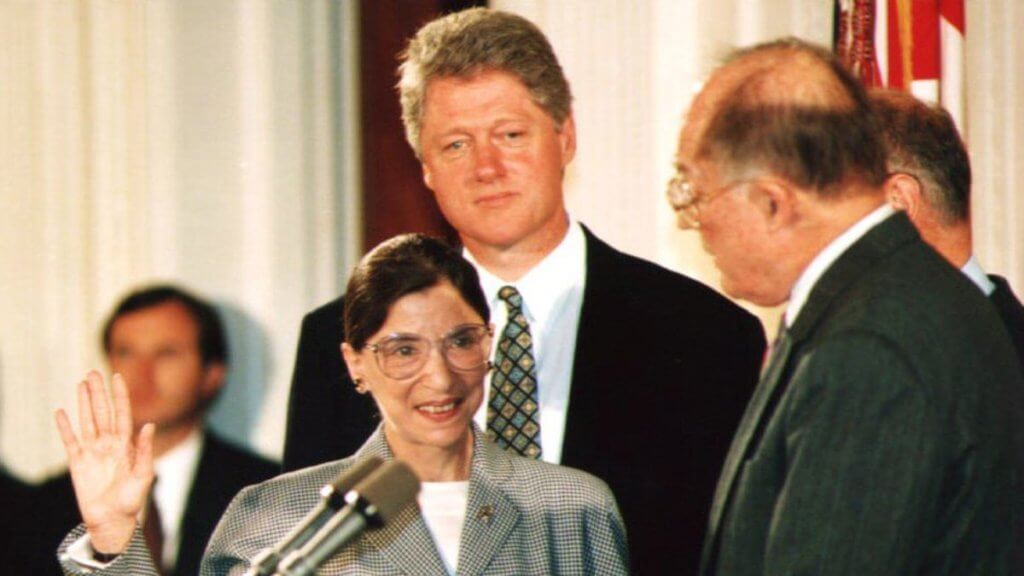 Very Few People Find Their Pancreatic Cancer at an Early Stage
When Justice Ginsburg was diagnosed with a localized pancreatic cancer tumor in 2009, a statement from the Supreme Court said she had "no symptoms prior to the incidental discovery of the lesion during a routine annual check-up." According to the 2009 statement, the annual check-up included a CT scan, which spotted the one-centimeter tumor.
The lack of symptoms Justice Ginsburg experienced at the time is the exact reason why so few pancreatic cancers are diagnosed early-on, before they have spread widely throughout the body. According to the American Cancer Society, fewer than one in five pancreatic cancers are "confined to the pancreas at the time they are found." Even when these cancers are caught at an early stage, it's not always possible to remove them through surgery. Justice Ginsburg's cancer–one of the few caught early–was resectable. The surgery was nonetheless serious; at the time, Justice Ginsburg's doctor said she would stay in the hospital 7-10 days, during which time the Associated Press reported that she remarkably did not miss any oral arguments. The Justice, rather, was back at the Supreme Court 18 days after her surgery for a session.
"Notorious RBG" is Staying Strong–and Will Continue to Do So For as Long as She is "Of Sound Mind and Body"
This is Justice Ginsburg's fourth time being treated for cancer. Each time she has finished a course of treatment, the stalwart justice and feminist icon has bounced back more spirited than before, returning not only to the bench, but also to the Supreme Court's gym, where she meets with a personal trainer to maintain her physical fitness.
RELATED: Staying Active During Treatment — New Research Shows Light Exercise Can Make Chemo Much More Tolerable
In an interview with the New York Times in 2013, Justice Ginsburg said she would continue to serve "as long as I can do the job full-steam."
RELATED: Working With Cancer And Having Cancer Are Two Very Different Things: Nefa Tari Moore's Story
Learn more about SurvivorNet's rigorous medical review process.
---