Turning Anger Over a Diagnosis Into Action
Beloved actress Kathy Bates, 74, felt the same anger so many people feel when they are diagnosed with cancer.
She battled ovarian and breast cancers, and even developed the swelling condition lymphedema after having lymph nodes removed during her breast cancer surgery.
She kept her first diagnosis secret for years before deciding to open up and help others going through similar situations
Bates has used her story to bring awareness to her diseases and the importance of recognizing symptoms, getting early screening, and performing self breast exams.
While there are surgical and non-surgical options to manage the symptoms of lymphedema, Bates has advocated for better treatment options for patients.
Despite being famous and beloved actress,
Kathy Bates
felt that same intense anger so many people feel when they get a cancer diagnosis. She didn't want the ovarian cancer and even kept it secret from people for years. But when she got a second diagnosis of breast cancer, she knew she couldn't let these diseases control her — and she turned that outrage into passion. Ahead of her new movie "Are You There God? It's Me, Margaret" coming out, here's how she's been helping to improve the experiences of other people facing cancer.
"You need to stay in the moment and not define yourself by the disease," 74-year-old Bates told SurvivorNet in a previous interview.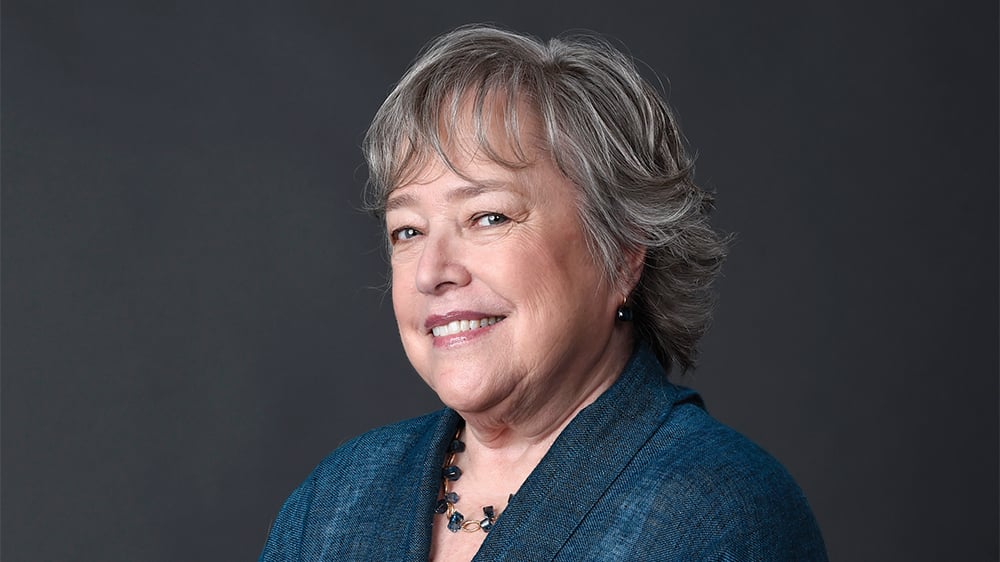 Read More
In the movie version of Judy Blume's adored coming-of-age story, which premiers April 28, Bates stars as 11-year-old Sylvia's grandma. The story follows Sylvia's as she moves to a new neighborhood and deals with all the chages that come with puberty and starting at a new school. The story is "obviously about a young girl who is becoming a young woman and she's embracing her womanhood," Bates said,
according to People
. "And I think women throughout history have been taught to feel negatively about their bodies and about the processes that their bodies go through. I think this film will help young women feel better about their bodies."
READ MORE: Have Dense Breasts Like Katie Couric? Mammogram Centers Will Soon Be Required to Tell You
And learning to feel better about your body is a theme this survivor knows all too well. She too has worked to shine a light on her diseases — and the side effects they can come with — to help others better cope in their own lives.
Kathy Bate's Journey With Cancer and Lymphedema
Kathy Bates has portrayed some of those most memorable characters throughout her career, but perhaps her most famous roles include her Oscar-winning performance as the obsessive fan Annie Wilkes in "Misery" (1990), her portrayal of Molly Brown in "Titanic" (1997), and her role as the eccentric socialite Madame Delphine LaLaurie in "American Horror Story: Coven" (2013-2014). In "Misery," Bates showcased her ability to bring chilling intensity and complexity to her character, earning her critical acclaim and widespread recognition.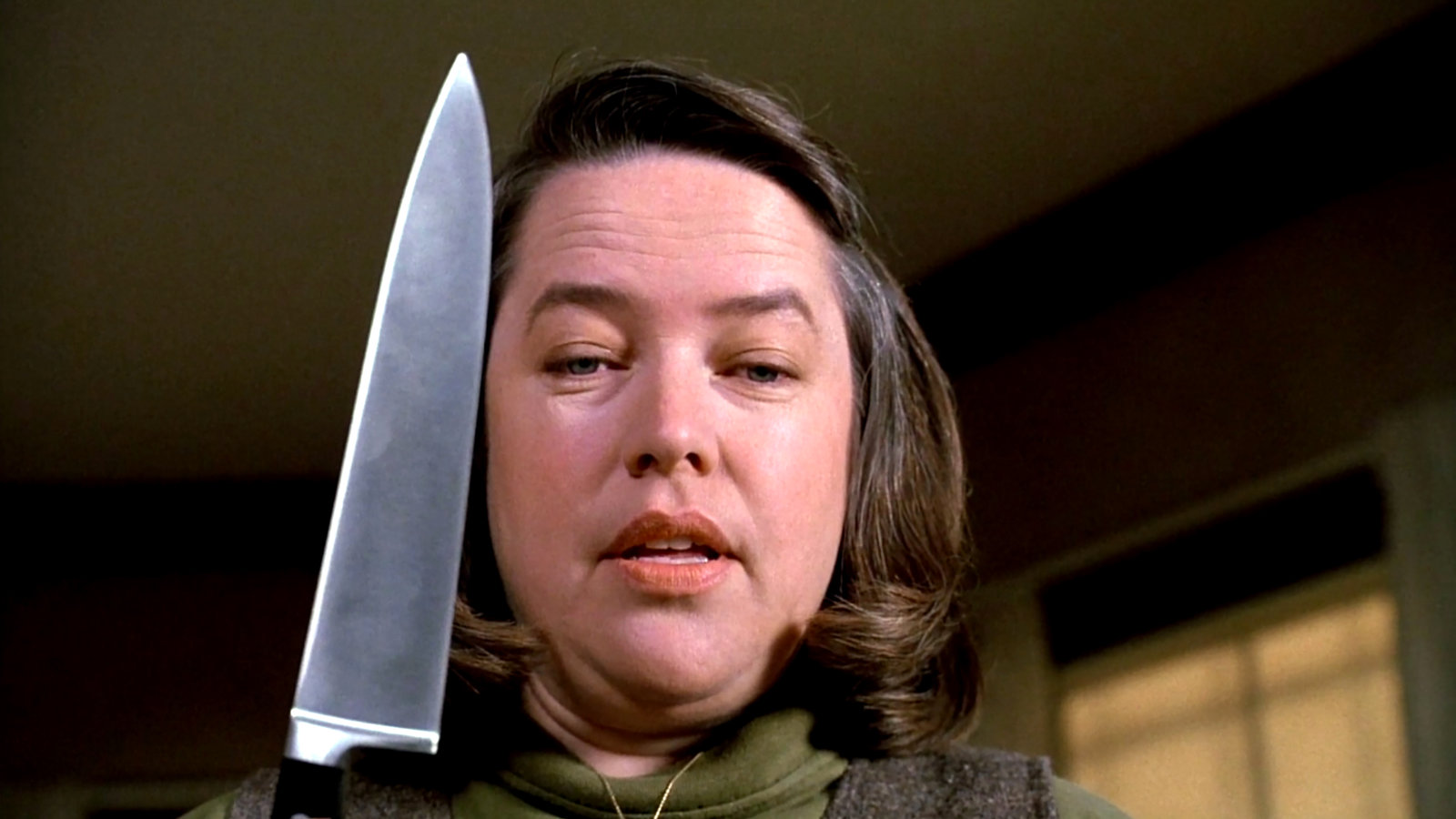 But outside of the awards shows and movie sets, Bates has faced battles that no one wants but so many people are familiar with.
Bates was diagnosed with ovarian cancer 20 years ago in 2003. The shocking diagnosis "knocked the stuffing out of me," she told SurviviorNet when we caught up with her a while back.
Ovarian cancer is a type of cancer that starts in the ovaries, which are the female reproductive organs that produce eggs. It is often called the "cancer that whispers" because women don't often experience symptoms until it has reacher later stages, says Dr. Beth Karlan, director of the Women's Cancer Program at the Cedars-Sinai Medical Center. So recognizing warning signs is extremely important. Symptoms may include:
Feeling full earlier/decrease in appetite
Feeling bloated
Changes in bowel habits
Pain in the pelvis
Urinary symptoms, such as an urgent need to go
Extreme fatigue
Abdominal swelling
Pain during sex
Prioritizing Mental Health & Acceptance After an Ovarian Cancer Diagnosis
Dr. Karlan tells SurvivorNet that she and many other doctors urge women to be vigilant of changes to their bodies and get the tests and screenings they need. Because many of these symptoms are associated with women's menstrual cycles, this may mean being insistent with doctors who may want to write off symptoms.
Bates underwent surgery and chemotherapy to treat her ovarian cancer — all while still going to work on the Brittany Murphy movie "Little Black Book." That's somethign she said she struggled with.
"I lost patience with people when things would be draggy. You really can't do that on a movie set because things are going to go at the pace they're going to go and yelling about it isn't going to help."
She described the extremely difficult experience she had after having chemotherapy.
"You come off of the steroids, and I just found that the hardest part," Bates said. "It was like detoxing. I was shaking, I couldn't talk, and I remember I had to go do a voiceover and it was just so, so difficult."
READ MORE: Responding to Stress: How to Cope With Complex & Changing Emotions
But despite the incredible battle she was fighting every day while working, Bates didn't want to tell anyone.
"I'm very open and direct so it was hard for me not to talk to people about it. But at the same time I withdrew from all of the activities that I had in my life," she shared with Yahoo Lifestyle.
Our experts say that a cancer diagnosis — and the treatment that follows — affects everyone differently. It's important to know that the emotions you experience are completely normal. And who you share this journey with others is completely up to you. Some people want to share their experiences as much as they can and others don't want to tell anyone. Both of these approaches, and everything in between (like only telling a few close friends), are valid. And you should feel confident in the decision you make for yourself.
"Patients who have just been diagnosed with cancer sometimes wonder how they are going to handle the diagnosis of the cancer in social situations," psychiatrist Dr. Lori Plutchik explained to SurvivorNet. "How much information they should share and with whom they should share the information … everybody is different.
"People should do what feels right to them. Going through a cancer diagnosis, through treatment, is often a very long process," she added,
After her private battle, Bates decided it was time to start opening up and try to help others going through the same thing.
"I don't think I really came out about being a cancer survivor until I developed breast cancer in 2012."
Yes, after beating ovarian cancer, Bates was then diagnosed with stage 2 breast cancer. She had a double mastectomy to remove both breasts, and she had 19 lymph nodes removed as well, a common treatment method when the cancer has spread beyond the breasts. The lingering pain this all caused her left her feeling worse than when she faced ovarian cancer.
And then Bates developed a condition that breat cancer patients are at higher risk for if they have lymph nodes removed from under the arm. She developed lymphedema, a swelling condition that can affect the arms, legs or other areas of the body near the lymph nodes removed.
"I was bitter, I was depressed," she shared. "I thought my career was over, I thought, 'There's no way, I'm done, everything is done.'"
The challenges that came with the lymphedema swelling, like weakness and aches, was a lot for Bates to handle.
"I have to wear compression sleeves on the plane, and I have problems keeping my arms up to read books," she shared. "I'm not supposed to lift things. … It's a stress and a strain."
Then Bates went to see Dr. Emily Iker, a lymphedema expert in Santa Monica, California, and what came from that meeting helped changed the course of her cancer journey.
"I went to her, still angry, told her all of my tales. And she said, 'Well, that's all in the past, and now you're going to begin the rest of your life.'"
"Some people just have light inside," said Bates.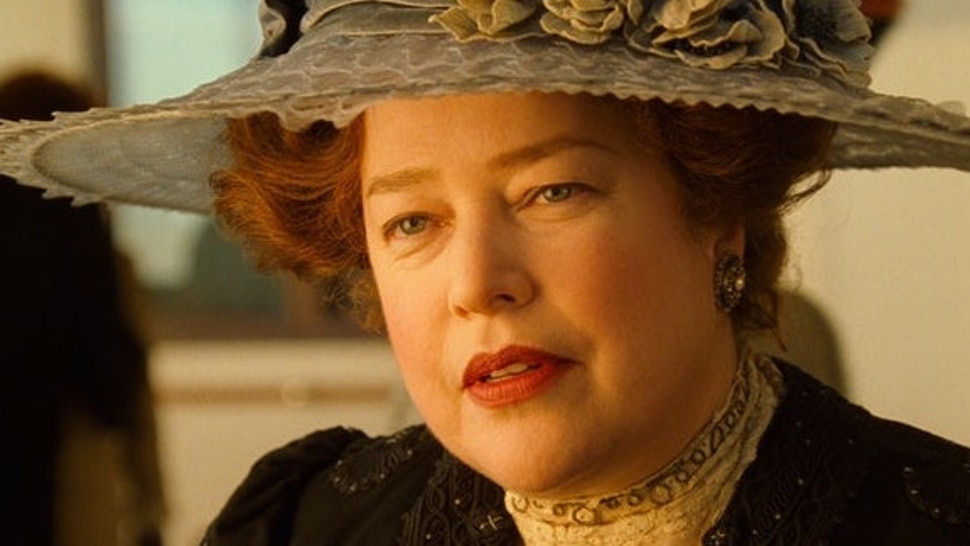 Turning Anger Into Passion
Bates, now cancer-free, recognized her emotional response to her two diagnoses and lymphedema, but she decided to turn it into action to help others.
"I didn't want to have cancer … and I really don't want to have lymphedema," Bates told SurvivorNet. But "I feel blessed because if I didn't [have them], I wouldn't be in a position to use my celebrity to do something that can maybe help people."
Bates has been a vocal advocate for early detection and screening for both ovarian cancer and breast cancer. She encourages women to get regular mammograms and to perform self-exams. Bates has also supported organizations that fund research and provide support to women with ovarian and breast cancers.
And she has worked hard to advocate for better lymphedema treatments. While there's no cure for lymphedema, there are a number of ways to manage the symptoms.
"We have surgical options as well as non-surgical options that help to control the progression of the disease," Dr. Dung Nguyen, a clinical associate professor at Stanford Medicine in the division of plastic and reconstructive surgery, previously told SurvivorNet.
Surgical options for people with stage 1 lymphedema include  lymphovenous bypass, which is a procedure that involves identifying obstructed lymphatics in the patient's extremity and then bypassing it to a working superficial vein. Options for people with stage 2 include a lymph node transfer. And people with stage 3 may benefit from  a dry liposuction that extracts the fatty tissue from the limb. Then when they recover, about a year to a year and a half later, they may be a candidate for the other surgeries mentioned.
Other treatments include massage therapy, exercise, wearing compression or elastic bandages to help prevent fluid build up, weight management, and keeping limbs elevated to to help drain extra fluid.
Bates has seen progress in treating lymphedema, but she would like to see more.
"It's been an uphill climb and it still is, but researchers are making progress. … It's very exciting — they think this is going to be the beginning in terms of finding better treatments," Bates said.
Bates' decision to share her cancer journey has also helped her process her own diagnosis, heping her to let go of the anger she once felt. She told CloserWeekly that if she had to go through cancer again, she "wouldn't be so private. Being at different cancer functions since then and seeing women with bald heads, brave enough to be there and be themselves, was very moving to me."
(Editor's Note: The medical information and original sourcing in this article have been done exclusively by SurvivorNet staff. All content has been fact checked exhaustively. Some artificial intelligence tools have been used in the creation of this piece.)
Learn more about SurvivorNet's rigorous medical review process.