For a lot of people, there are important moments that bring families together during cancer, no matter what may have come in the way in the past. After Beth Chapman was put in a medically induced coma during her battle with cancer, her stepdaughter Lyssa Chapman, who'd been locked in an unfortunate family feud with her stepmom, finally took the important step of putting family first. Lyssa set aside her anger and posted to Twitter saying #keepfightingbeth.
— Lyssa Chapman (@BabyLyssaC) June 24, 2019
Read More
Several of the Chapman family's supporters have since used the hashtag in their replies. "Thoughts and Prayers to you and your entire family. #KeepFightingBeth," wrote one.
"Thinking & praying for Beth, your dad & the family. Love to you all #KeepFightingBeth," wrote another.
And others just wrote to say that they cared for Lyssa and her family during this difficult time. "I love your family and my prayers are with beth," wrote one supporter.
"She is a very strong woman she can fight this, sending love and prayers to you all xxx," wrote another.
"If anyone can make it through, it's her. She's a damn fighter and too stubborn to let anything get the better of her."
Lyssa also replied to a tweet to talk about the way her family has come together during this difficult time.
I've been with her since she was back in Hawaii. Our family isn't perfect but we're family.

— Lyssa Chapman (@BabyLyssaC) June 24, 2019
And Lyssa also retweeted one supporter's message of thoughts and prayers for her family. @WxStormChaser, whose tweet she posted, used the hashtag #KeepFightingBeth, which Lyssa had used in her initial tweet.
Thoughts and Prayers to you and your entire family. #KeepFightingBeth

— WxStormChaser (@WxStormChaser) June 24, 2019
It's an unfortunate reality of a cancer journey that family feuds can often intensify, not diminish, while a loved one fights the disease. And one regrettable aspect of the cancer journey of Beth Chapman, the celebrated bounty hunter and mother of two, has been her contretemps with her stepdaughter Lyssa.
But Lyssa's latest tweets come after a few other displayed of renewed love and support.
On Sunday, Lyssa posted on Twitter a loving picture of her and Beth together in happier times. She also retweeted several news items about Beth's worsening condition.
View this post on Instagram
Also this weekend, Lyssa appears to have taken down a series of taunting bikini pics she took on a Hawaiian beach and posted on Twitter last week with an obscene comment that appeared to be targeting Beth, wife of Duane "Dog the Bounty Hunter" Chapman.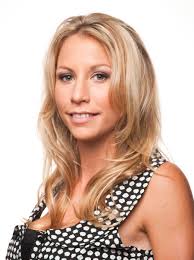 L'affair du Lyssa began after Mothers Day when Beth expressed on social media her concern that Lyssa had not acknowledged her on Mothers Day; had not invited her and Dog to Dog's granddaughter Abbie's high school graduation; and had blocked Beth and Dog on social media.
While Lyssa denied the allegations and called Beth an attention seeking liar, Beth stood her ground, despite the challenges both of her cancer journey and of filming her new reality series, "Dog's Most Wanted", set to premier on an unspecified date on WGN America.
A few weeks later, Lyssa reignited the feud between the two, posting the steamy beach shots and declaring herself a #milf (an obscene term for a sexually attractive mother). Lyssa was almost certainly slapping back at Beth, obliquely referencing a tweet Beth sent on May 27 at the height of their feud. In said tweet, Beth had written "Seriously who gives a f— ??" regarding a news item about Lyssa that discussed her fandom of the reality television series "Naked and Afraid".
Seriously who gives a fuck ?? Lyssa Chapman, Stepdaughter of Beth Chapman from 'Dog the Bounty Hunter', Reveals Her Favorite 'Naked and Afraid' Contestant https://t.co/OmkYMcOwpB

— Beth Chapman (@MrsdogC) May 27, 2019
By Saturday, the racy bikini pics had vanished from Lyssa's Twitter feed, and when the news broke Saturday night that Beth was in a medically induced coma, Lyssa came under enormous pressure to put down her sword.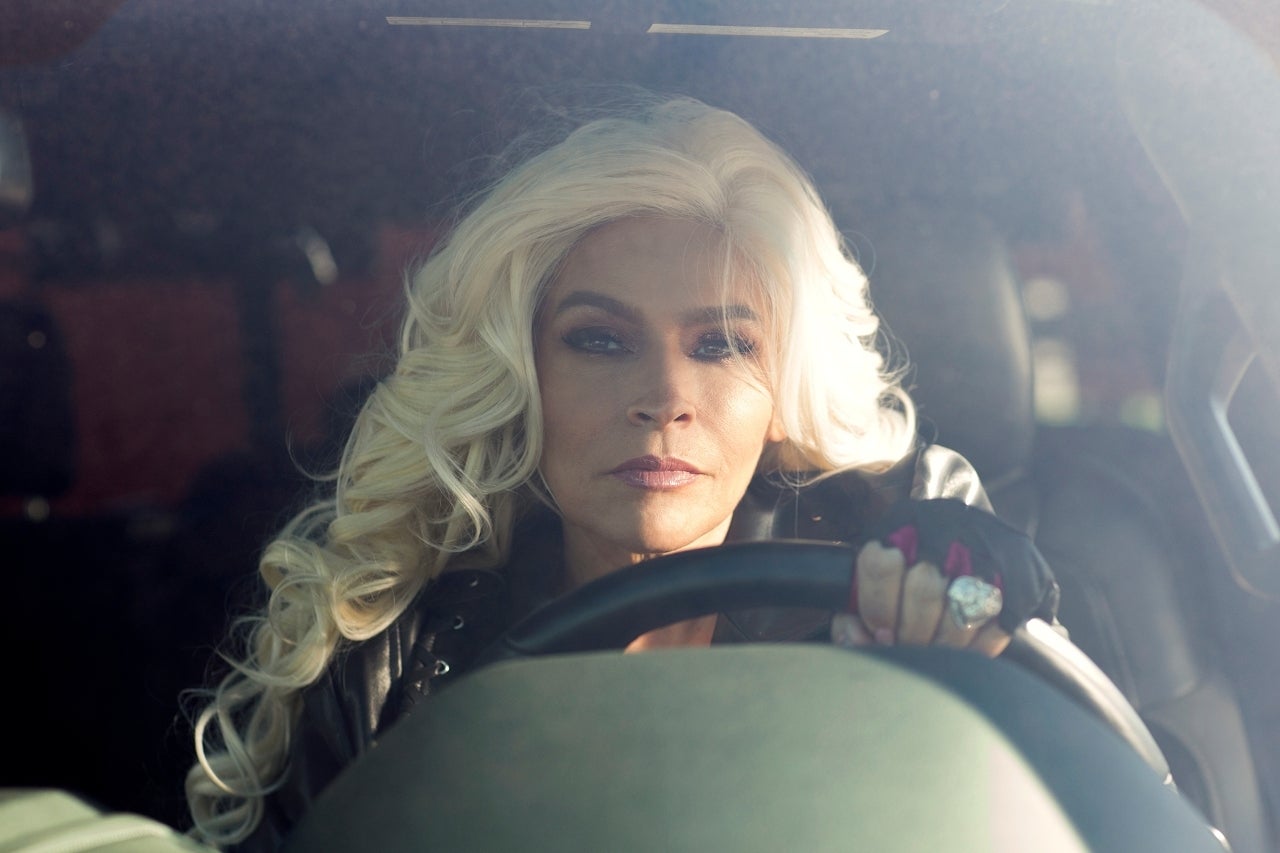 "All of you talking s— need to grow up and mind your business," said one fan.
"Families fight no ones perfect, all that matters is that your there when you need them the most," wrote another Beth supporter.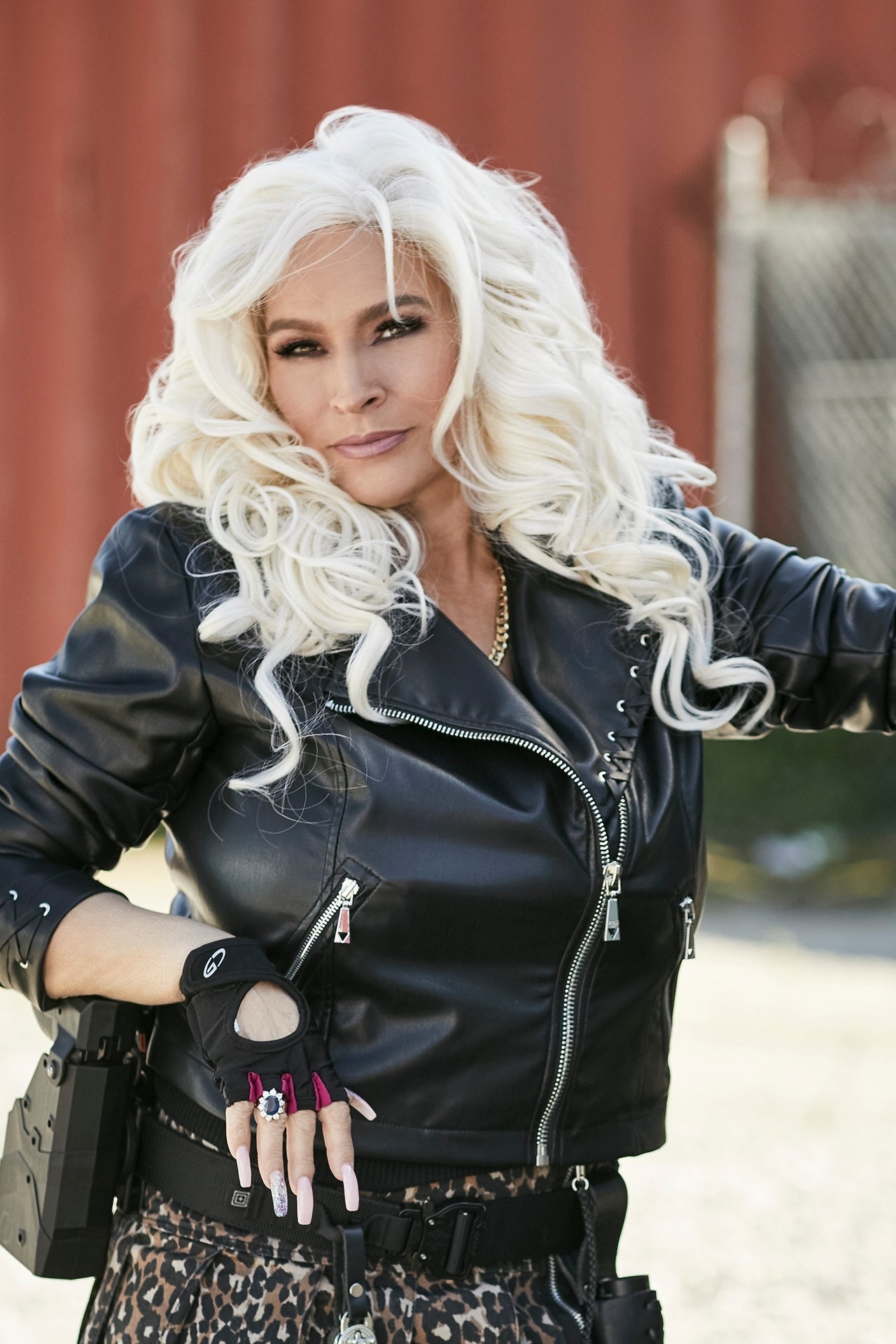 "Lyssa, Go and be with your step mommy, she needs you," another fan wrote.
"Forgive each other and make peace. That regret will never leave your side. Praying for your family," added yet another Beth fan.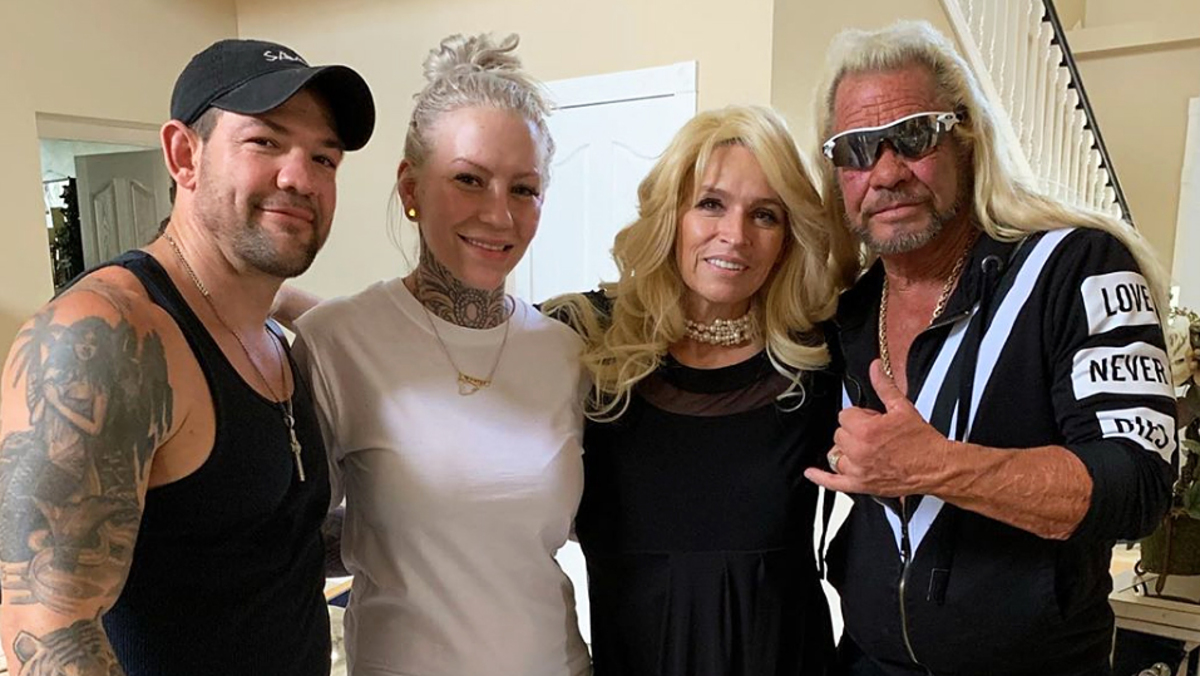 Lyssa, known as Baby Lyssa, is Beth's stepdaughter and the ninth of Duane's 12 children (Lyssa's mother is Duane's third wife, Lyssa Rae Brittain). The granddaughter at the center of Lyssa's dispute with Beth is Lyssa's first daughter Abbie, who was born when Lyssa was only 15. The 24 year old father was arrested for statutory rape. Lyssa would later go on to marry and divorce a different man. She is now engaged to a woman with whom she operates a tanning salon in Hawaii.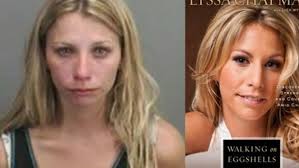 Beth has been going through her cancer journey for a long time. She was first diagnosed with throat cancer in September of 2017, but she had surgery at the time and was declared cancer free. She was again diagnosed at the end of 2018, this time with Stage 4 lung cancer. Even though Beth has been really open about the struggles of battling cancer in the public eye, she has not been totally clear about how she is being treated.
On Mother's Day, in Beth's first public speaking appearance since she was diagnosed again, Beth told congregants at the Source Church in Bradenton, Florida, that she is not undergoing chemotherapy  — and that she's really putting her faith in God as she battles the disease. "This is the ultimate test of faith," Beth said during the event. "It is the evidence of things hoped for, and it is the substance of things not known. And although chemotherapy is not my bag, people, sorry, that's not for me. So for me, this is the ultimate test of faith."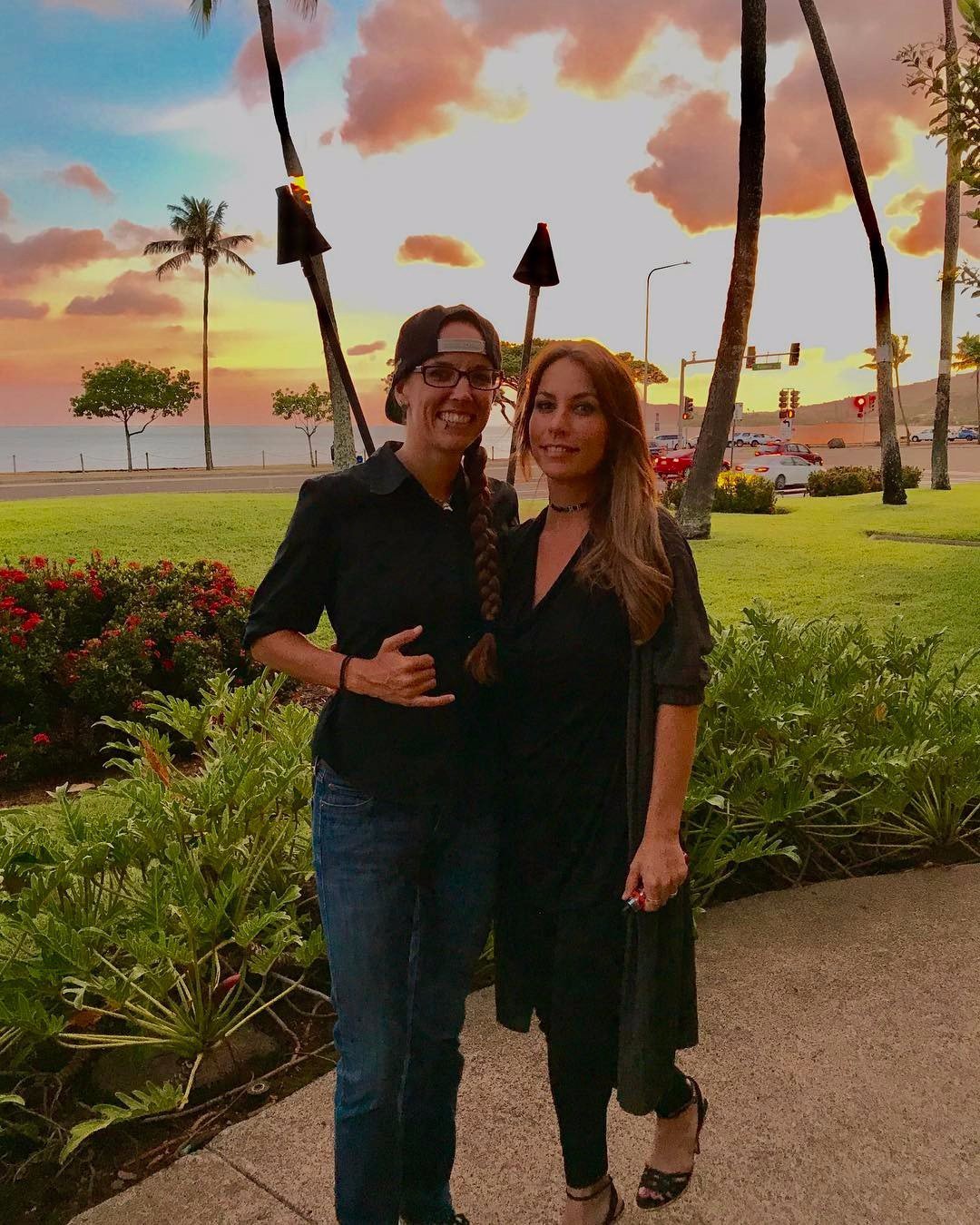 For a long time, chemotherapy was considered the standard of care for people with stage 4 lung cancer — but times have changed over the past decade or so. Precision medicine, or matching treatment to the biology and characteristics of a specific tumor, has made major headway when it comes to treating advanced lung cancer. Targeted therapy seeks out very specific cancer cells and leaves the healthy cells alone. Chemotherapy tends to cause a lot of collateral damage because it kills all fast-growing cells — both healthy and cancerous.
Information about dealing with fear during cancer
For a lot of people, connecting to someone else with cancer can help with some of the difficult emotions that that can come with the diagnosis. For example, anxiety and fear are totally normal reactions to the news of cancer, and acknowledging these emotions can be therapeutic and important to the healing process.
"I think the most important advice I would give to someone who has just received a cancer diagnosis is to find people whom they find as a source of support. To allow themselves to go through all of the different emotional reactions to that news," said Dr. Susan Parons, Director of the Center for Health Solutions/Center on Child and Family Outcomes at Tufts Medical Center, in a prior interview with SurvivorNet. Dr. Parsons did not comment on this case specifically.
"The anger, the frustration, the fear. The disappointment. Whatever those emotions are, figure out what's important to you and find those people that can help you realize that."
Dr. Susan Parons, Director of the Center for Health Solutions/Center on Child and Family Outcomes at Tufts Medical Center on dealing with fear and anxiety after a cancer diagnosis.
In times of frustration, it can be useful to a little bit of direction on specific ways to deal with it. A few of the most common ways to deal with fear and anxiety after a cancer diagnosis, that have helped people in the SurvivorNet community in the past, include:
1. Let your family and close friends know – and let them help. So many cancer survivors tell us they want and need support but are often too preoccupied to make specific requests. Urge those close to you to jump in with whatever practical help they can offer.
2. Keep a journal. It can be extremely cathartic to let those feelings loose on paper. Grab a pen and a nice journal and chronical your different thoughts throughout the day.
3. Join a cancer support group. There are groups in nearly every community offering opportunities to connect with others going through a similar journey. You'll learn incredibly helpful insight from others who can tell you about what to expect and how to stay strong on tough days.
4. Consider seeing a therapist. Ask your doctor to refer you to a therapist so you can discuss your fears and concerns in a safe space. Often, vocalizing your thoughts and feelings rather than internalizing them can provide relief.
Stage Four Lung Cancer Treatment Options
Stage 4 lung cancer has, by definition, spread throughout the body. "Stage 4 lung cancer means that beyond the disease you can see in the chest and the bone and the liver and the brain, there is invariably invisible metastatic disease, and we don't know which of these spots is going to make you sick," said Dr. Oxnard, Thoracic Oncologist at Dana-Farber Cancer Institute, in a previous interview with SurvivorNet about stage four lung cancer.
Which is why doctors want to devise a plan to treat every part of a patient with stage four cancer. "Stage 4 means, treat the whole body– visible and invisible spots," said Dr. Oxnard.
In order to do that, doctors have moved away from just chemotherapy, and begun targeting treatment to the behavior of an individual's disease, after learning about the biology of a patient's specific tumor. "The way we plan Stage 4 lung cancer today is using precision therapy. It's the idea of moving away from just chemotherapy for all into finding the right medicine for the right patient."
Dr. Geoffrey Oxnard, Thoracic Oncologist at Dana-Farber Cancer Institute gives an overview of information about treatment for stage four lung cancer
The field of late stage lung cancer treatment has changed a lot over the past decade. "10 years ago, all patients who presented with lung cancer ended up getting chemo, " Dr. Oxnard continued. "Today, about half of patients get chemo up front. But another quarter of patients can get a pill therapy upfront, which can effectively control the cancer."
And there are now some available immunotherapy drugs, which use the body's own immune system to attack the disease. "And a quarter of patients can get immune therapy upfront, which can effectively control the cancer, sometimes very durably," said Dr. Oxnard.
Learn more about SurvivorNet's rigorous medical review process.