A Family Navigates Their Genetic History
Lauren Shecht, 44, was diagnosed with ovarian cancer a few years after getting a preventative mastectomy.
Shecht's mother and aunt both had breast cancer and tested positive for the BRCA gene.
BRCA1 and BRCA2 genes are inherited mutations that increase the risk of several kinds of cancer, including breast and ovarian cancer.
Shecht also tested positive for the BRCA gene after she had her two children.
After her ovarian cancer diagnosis, Shecht did 18 rounds of chemotherapy. Her cancer came back 16 months later. She then did another eight months of chemotherapy, followed by a targeted therapy called PARP inhibitors, known to be effective on BRCA-positive cancers.
She is now cancer-free but she thinks a lot about how to talk to her kids about their own cancer risk.
One of Lauren Shecht's favorite things to do these days is watch her kids play sports. Her son Ethan, 13, is a select baseball player and her daughter, Dylan, 10, plays volleyball and basketball. She also does theater.
"Both of them are going to go very far in life. They're just incredible people. They make me very proud," Shecht, 44,  told SurvivorNet.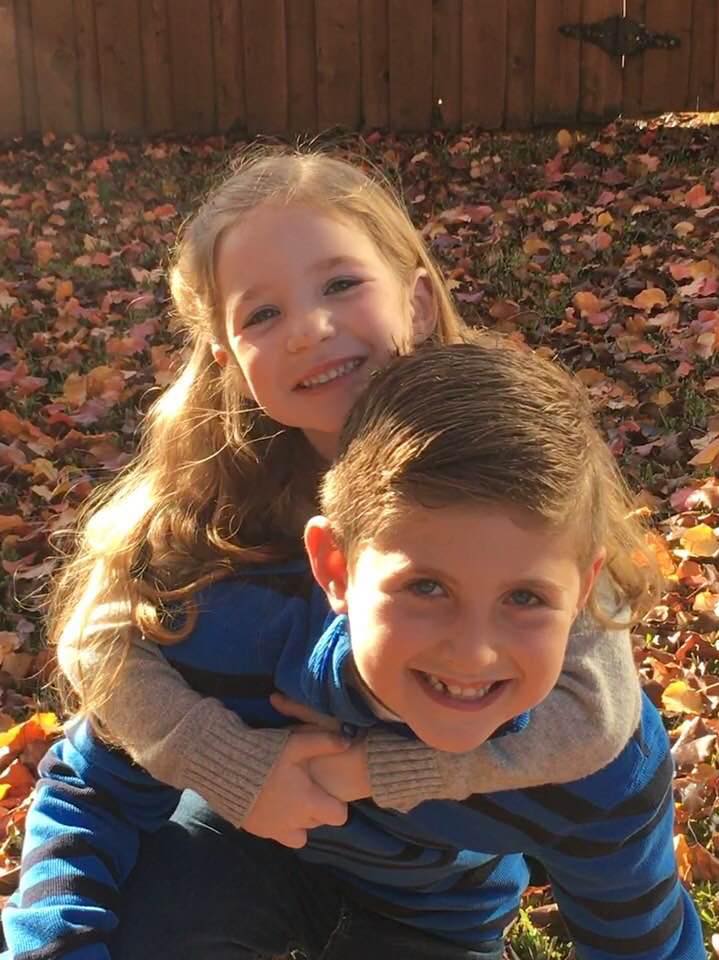 Read More
The last couple years has allowed Shecht, of Dallas, Texas, to fall back into a normal busy day-to-day routine, one which her husband Mikel and her tried their best to maintain while they were navigating through her treatments for ovarian cancer. As a family who has experienced multiple generations of breast and ovarian cancer, the fears for her and her family have not subsided. Although, the experience has allowed Shecht to figure out how to better advocate for herself and her kids.
A BRCA Family History
When Shecht was 16 her mom and aunt were diagnosed with breast cancer. At the time, testing for genetic mutations like the
BRCA gene
, a genetic marker that is now well known to indicate a much higher likelihood of developing breast and ovarian cancer, was not commonly done. A few years later, though, both her aunt and mom tested positive for BRCA-1.
It was a scary time for Shecht, who was 19 at the time. She knew she was at higher risk but she was not yet ready to do the test herself.
"I was still young and living my life and I didn't want to live in fear. I just made the personal choice to wait until I was done having kids to do the test."
Shecht started doing preventative mammograms when she was 24. When she met her future husband, Mikel, they talked about her family cancer risk.
"When we were dating, he knew my mom had breast cancer and that she had the BRCA gene. I was very open and honest that I probably did too," Shecht says. "We were just in love and we were willing to do all the precautions that we needed to, to be happy and to live long lives together."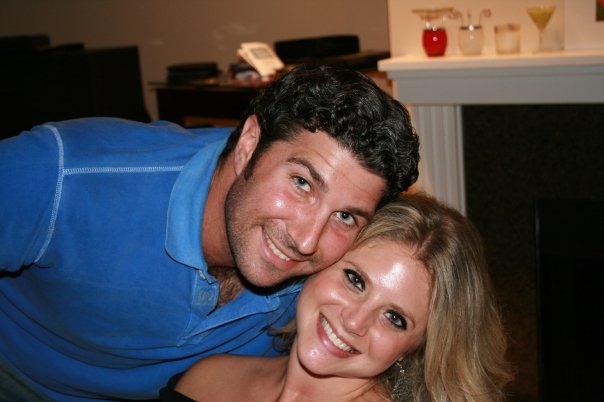 They got married and had two beautiful kids – Ethan and Dylan. A few months after her daughter was born, she felt ready to take the test.
"I didn't do the testing before I had kids because I knew that if it was positive, I would want to have a double mastectomy. For me, part of being a mom, a new mom is the ability to breastfeed. And I just didn't want to take away the whole experience from myself," Shecht says. "I knew that I had a son and a daughter, and I was very happy having two kids and I didn't want to have any more. So I knew that I would be ready if I was positive to do preventative measures at that point."
Why All Women With Ovarian Cancer Should Get Genetic Testing
Preventative Measures
Shecht was not surprised when she tested positive for the BRCA gene and met with a geneticist to decide how to proceed.
"She told me what my chances were for breast cancer, but also that I had elevated risk for ovarian cancer. And she recommended first to do the mastectomy, but then to not wait and do a hysterectomy."
Shecht did the double mastectomy first and about six weeks after reconstruction she developed sepsis. She came home with a PICC line, an IV, and medication for a month. When she returned to her gynecologist she told her about the geneticist's recommendation to get a hysterectomy, but the gynecologist advised against it.
"She said it is going to change everything and you're so young. Why don't we just monitor you doing some vaginal ultrasounds and we'll do that every six months and that should be good?"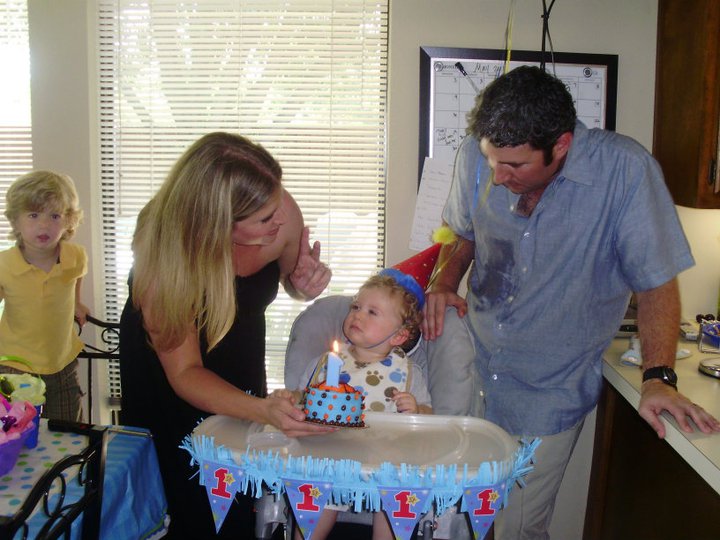 For the next few years, Shecht did just that. Then, she started developing pain when going to the bathroom and during intercourse.
Shecht says her gynecologist thought it could be her IUD, a small cyst, or maybe just her own anxiety related to her family history of cancer. Shecht knew otherwise.
"I knew in my gut that I was sick," Shecht says. "I didn't believe that it could possibly just be in my head. I knew what I was feeling and I knew that it wasn't right, and I knew that it wasn't normal."
Symptoms Of Ovarian Cancer
The diagnosis of ovarian cancer is often delayed because its symptoms can be subtle and nonspecific. In fact, many of the symptoms mimic those that women often experience in everyday life, and that can be attributed to any number of other conditions or health problems. That's why it's so important for women to be on the lookout for common symptoms like these:
Bloating
Abdominal pain
Nausea
Quickly feeling full when eating
Other symptoms of advanced disease may include weight gain in just the abdomen and changes in bowel habits.
Ovarian Cancer Symptoms And Diagnosis
Difficult Next Steps
The gynecologist sent Shecht to a gastroenterologist who did a CT scan and called her back an hour later saying she needed to have it checked. They scheduled a full hysterectomy and when Shecht woke up from surgery she learned it was Stage 3C ovarian cancer. The diagnosis was devastating, but looking back, she learned something very important from the experience:
"You're your own best advocate and you need to listen to yourself and you need to listen to your body and you need to demand testing and you need to demand people listen to you and do scans and CAT scans and the blood work. You need to know all the things that you can do and all the precautions you can take in order to be healthy, in order to be on top of it."
Talking To Her Kids
Shecht was petrified to tell her kids she was sick. They were six and three at the time. Her husband and her met with a children's counselor who told them the most important thing to do in this situation is not to lie.
"Her recommendation was that, number one, you're honest with your kids, but number two, please reassure them that this isn't going to change their lives. That their routine is going to stay the same."
Shecht started with 18 rounds of chemotherapy. Her cancer came back 16 months into remission, and she did another eight months of chemotherapy followed by a targeted therapy called PARP inhibitors, known to be effective on BRCA-positive cancers. The treatments came with side effects, but Shecht did her best to maintain a sense of normalcy at home. She owes a lot of that to her husband.
PARP Inhibitors For Ovarian Cancer: Why Genetic Testing Is Important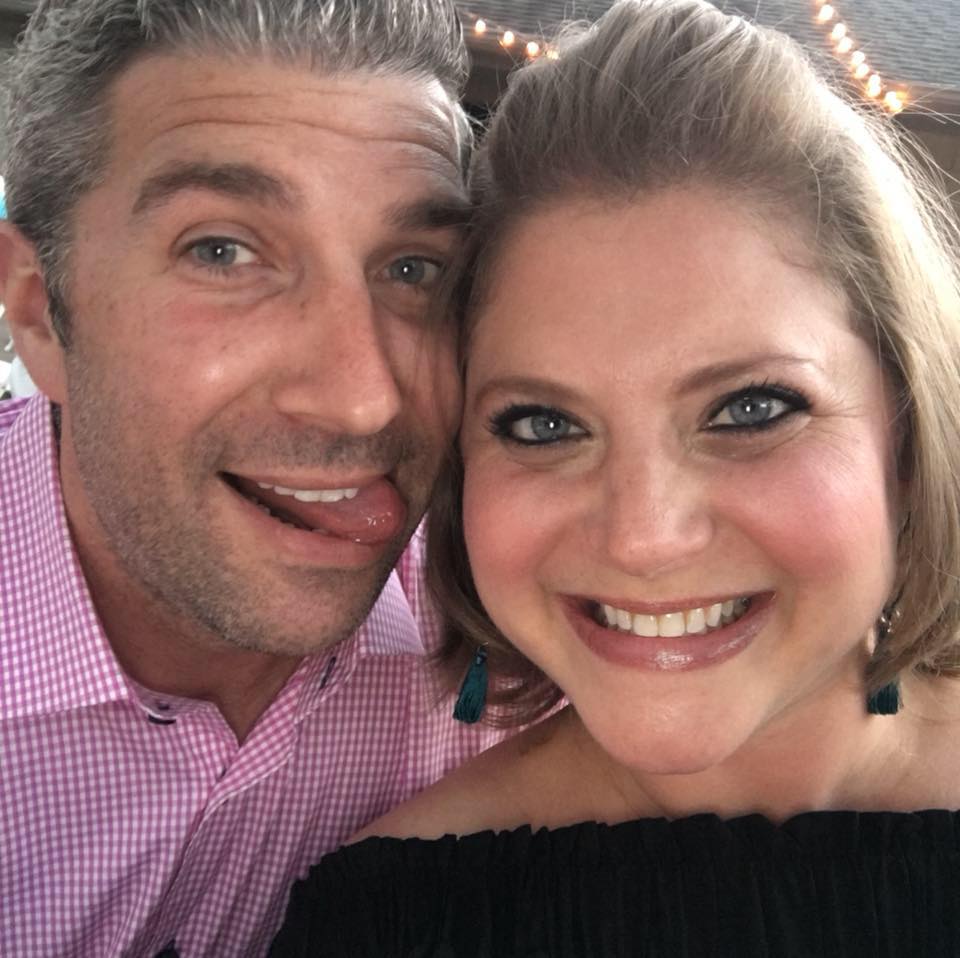 "He stepped up in a huge way and he was my rock through all of it, " Shecht says. "He just made sure that the kids stayed on their routine and went to school and did all of their activities."
Soon after she recovered from her surgeries, Shecht did all she could to keep up too.
"As soon as I was able to drive, I just started going back into the normal drop off routine, morning routines, dinner and all of those things. And during the week when I felt good, I just did normal mom things. I didn't let my sickness or my chemotherapy take me down. I really tried to just be up and present with them."
Planning For The Future
Shecht has been in remission for over a year and a half now. These days she is busy running her own baking business and raising a teenager and a pre-teen. The fear of recurrence still lingers along with the fear that she passed down the BRCA gene to her own daughter. They stay on top of it by talking to their pediatrician, who is also BRCA-positive. While Shecht's daughter knows there is a family history of cancer, Shecht is not quite ready to put her daughter in the position that she was in when she was 19.
"I talk to her doctor all the time. I just don't want it to be something that she's constantly in fear of. So when she's 18, we'll let her make that decision to be tested," Shecht explained. "I just feel like there's so many other things that kids worry about these days and there's so much pressure on them in so many areas that if I can protect her a little bit longer in this area, I'm going to."
'My Purpose Here Is Met' — Stage 4 Ovarian Cancer Survivor — How Her Diagnosis Brought Her Perspective And Community
Learn more about SurvivorNet's rigorous medical review process.
---