A stunning and spirited survivor who beat cancer at the age of 6 is defying bullies who mock her amputation and is living her dream of being a lingerie model.
Cherie Louise dreamed of being a model her whole life and did not let the fact that her leg and most of her pelvis had been amputated in her battle with osteosarcoma stop her from accomplishing that goal.
Read More
Now 29, she is making her living as a lingerie model and silencing detractors who mock her amputation.
Louise is profiled in the new issue of Nylon France about her remarkable career.
She says that she was 20 when she got her start, and the Australian beauty reveals that while social media is almost entirely filled with positive comments this is not always the case.
Some people bully her for having just one leg, while others claim she is using photoshop to edit out her limb.
"I don't use a prosthesis because my amputation goes too far up my leg," explains Louise. "It wouldn't make me more mobile, so I don't need it."
View this post on Instagram
There are also some who make her concerned for her safety with threats of assault.
"It was very hard, but I know that whatever I do, I will get it. Negative comments," says Louise. "I might as well focus on the positive. I know my journey inspires others."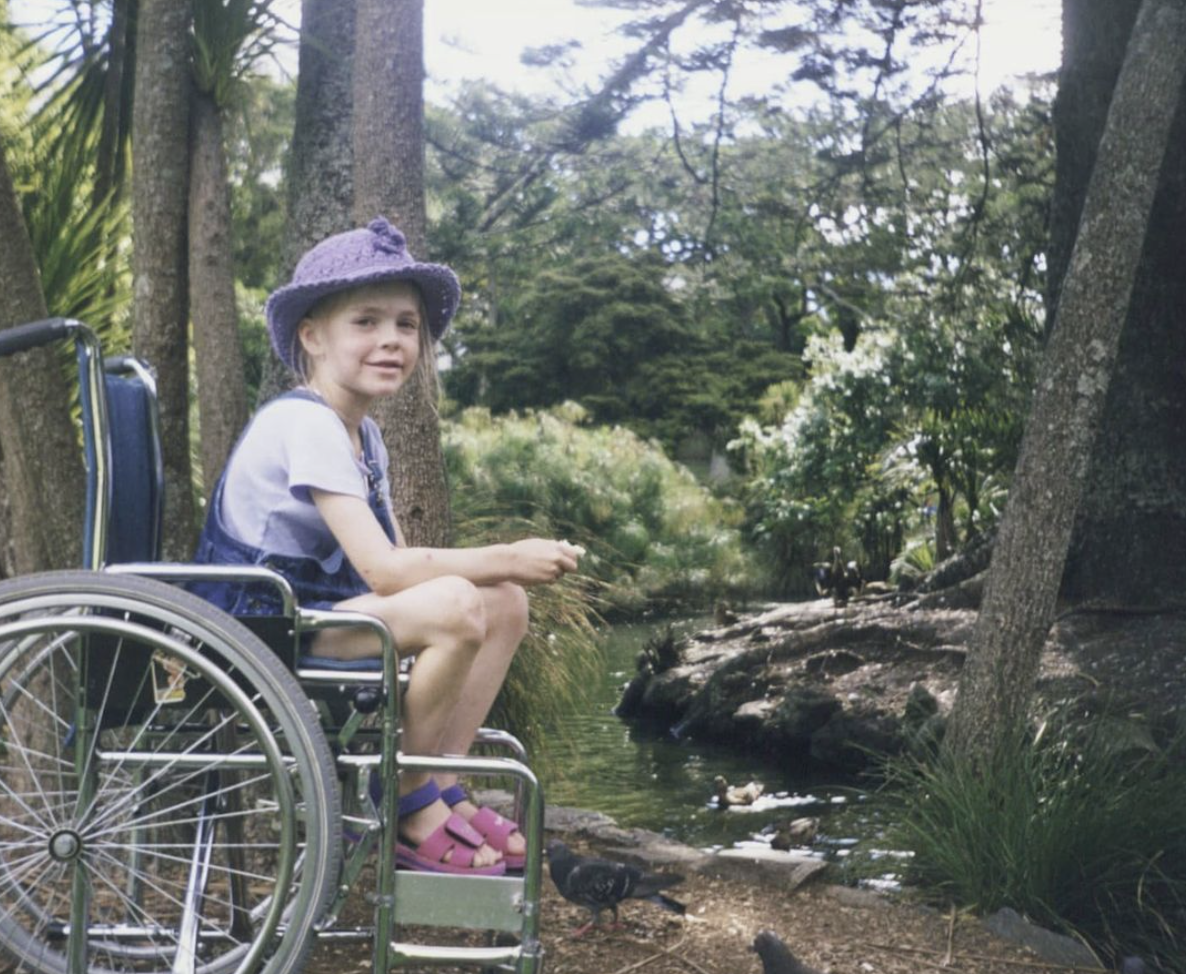 Louise also has her own dreams of becoming a designer.
"I would also like to create a company that produces modern and trendy crutches," says Louise.
Sarcoma Symptoms
The main symptom of sarcoma is a slow-growing, painless mass, which makes it hard for many to detect until the later stages of the disease.
"Unfortunately, most sarcomas do not cause many of the symptoms that may be associated with other cancers," Dr. Dale Shepard, director of the Cleveland Clinic Taussig Cancer Institute Phase I and Sarcoma Programs, previously told SurvivorNet.
Shepard explained that this often leads to large tumors at the time of diagnosis.
"Soft tissue sarcomas are typically painless," Dr. Shepard explained. "Bone sarcomas may be mistaken for orthopedic injuries. A mass the size of a golf ball or larger and growing should be evaluated as a potential sarcoma. Patients who do have symptoms mustn't be dismissive of them."
Related: Inspiring College Student, 20, Builds Community on TikTok Sharing Her Cancer Journey During COVID-19
Types of Sarcomas
The word sarcoma refers to a large array of bone and soft tissue cancers, and those are then further broken down into more specific forms of the disease, including:
Ewing's sarcoma
A cancer that typically occurs in and around the bones, often in the arms or legs, or the bones of the pelvis. It most commonly occurs in children and young adults.
Kaposi sarcoma
A very rare type of cancer that causes lesions on the skin, in lymph nodes, organs, and the mucous membranes of the mouth, nose, and throat. It typically affects people with compromised immune systems, such as those with HIV.
Epithelioid sarcoma
A soft tissue cancer that grows slowly. It is likely to begin under the skin of areas like the finger, hand, forearm, lower part of the leg, or foot.
Synovial sarcoma
Also known as a malignant (cancerous) synovioma, this is a cancer that can form soft tissues such as muscle or ligaments, commonly close to joints or in areas like the arm, leg, or foot.
Osteogenic sarcoma
Also known as osteosarcoma, this cancer forms in the bone and is most common in young children.
Spindle cell sarcoma
A rare form of the disease that accounts for less than 2% of all primary bone cancer cases. It's most common in adults over 40 and often forms in the bones of the arms, legs, and pelvis.
Related: Eight-year-old Lilly Bumpus, Who Was Diagnosed with Ewing Sarcoma, is the Epitome of Resilience
Learn more about SurvivorNet's rigorous medical review process.
---