Elton Teams Up with Miley
Elton John, 73, is featured on a new Miley Cyrus song; the duo are covering the Metallica song "Nothing Else Matters," and Elton is on the keys.
The British legend was diagnosed with prostate cancer in 2017 and had surgery to treat the disease; he's been prolific in performing since beating cancer.
Prostate cancer is typically detected by PSA (prostate specfic antigen) tests; SurvivorNet experts say to start screening at age 55, or as early as age 35 if there's a history of cancer in the family.
Rocketman and prostate cancer survivor, 
Elton John
, 73, continues to surprise us with his determination to crank out new music. His latest is a cover of a Metallica (yes, that Metallica) song with pop star Miley Cyrus. Clearly, his bout with cancer in 2017 hasn't slowed him down; and we are so happy to be here for it.
Related: Prostate Cancer Survivor Elton John's 'Cold as Christmas' Video Now Online for Us See Whenever We Want 
Read More
Billboard 
reported that Cyrus dished on a
planned collaboration
with the British icon. Cyrus said in a recent interview, "I did a Metallica cover of 'Nothing Else Matters' featuring
Elton John on piano
…I mean, having Elton John and Metallica and me … I love when ingredients don't quite fit," she said. And if you need a reminder of this song, take a listen to the original:
"Or it seems like a concoction that no one would ever put together," said Miley. We love to see Elton continuing to be so prolific after beating cancer four years ago.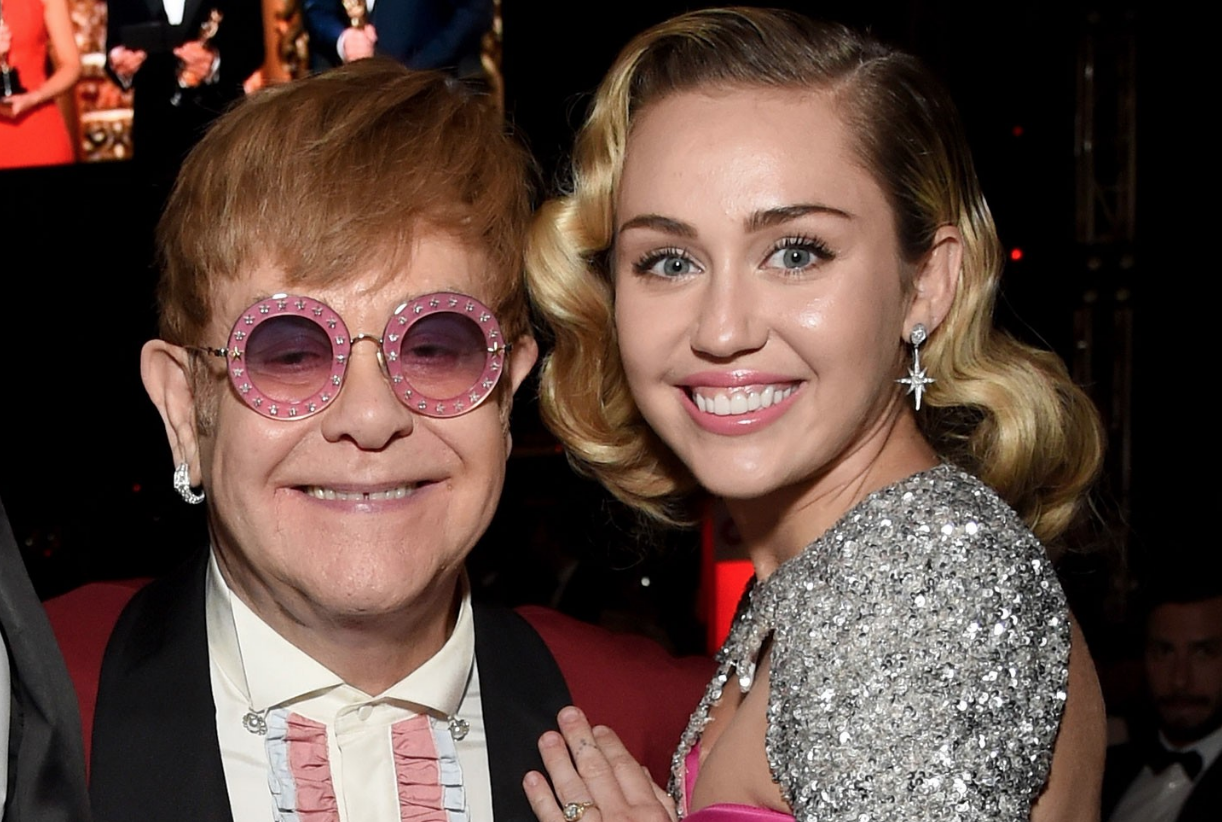 Elton's Cancer Journey
Elton was diagnosed with prostate cancer in 2017 and treated his disease with surgery. Ever the relentless showman, Elton carried on with planned performances, despite needing to wear a diaper onstage at a 2017 performance in Las Vegas following his prostate cancer surgery. He hadn't yet regained control of his bladder, due to the surgery's effects. The singer also got a fever and an infection following the surgical procedure.
Related: Singer Sir Elton John Reveals He Went on Stage in a Diaper after His Prostate Cancer Surgery
Thankfully, the surgery was successful and Elton John is now cancer-free. Dr. Stephen Freedland, a Urologist at Cedars-Sinai Medical Center, said in an earlier interview of this kind of surgery, "It's typically done through a robotic technique today, at least in the United States."
Related: Prostate Cancer Survivor Rod Stewart, 75, Raises an Amazing $35,000 for Charity Simply by Offering to 'Chat About Football'
The time frame for the procedure varies, said Dr. Freeland. "A lot of patients are still getting open surgery. Depending on the surgeon, it may be two, three, four, five hours – somewhere in that range, usually spend one night in the hospital."
An Overview of Prostate Cancer Surgery
The Importance of PSA Tests
Elton's prostate cancer was caught earlier enough that it could quickly be treated. Detecing prostate cancer is typically done via PSA (prostate specific antigen) tests. In a previous interview, Dr. James Brooks, a Urologic Oncologist at Stanford Medicine said, "Current guidelines are to start screening at age 55 and continue screening through age 70. The reason for that is prostate cancer diagnosed after age 70 has a reasonably low probability it's going to take your life because prostate cancer, even in its aggressive forms, when it's localized is a relatively slow-growing cancer."
Related: Metastatic Prostate Cancer Treatment is Improving
Dr. David Wise added, "Men who are at high risk because of a family history should have PSA testing earlier. At latest, age 40, but probably even by age 35, they should have an initial PSA. That PSA test at a younger age, it's a more accurate test because the prostate has not increased in size, which can cause the test to be more difficult to interpret."
The PSA Blood Test and a Rectal Exam are Vital for Prostate Cancer Screening
Learn more about SurvivorNet's rigorous medical review process.