Frank Zappa's Journey
Singer-songwriter Frank Zappa passed away nearly 27 years ago at the age of 52 from advanced prostate cancer.
Advanced prostate cancer, also known as metastatic prostate cancer, means the cancer has spread throughout the body.
Since Zappa's passing, there has been remarkable progress in treating metastatic prostate cancer; this includes new drug approvals and androgen deprivation therapy (tumor shrinking treatment).
Legendary singer-songwriter Frank Zappa passed away nearly 27 years ago at the age of 52 from
prostate cancer
. Since then, we've seen incredible progress in
treatment options
for those facing the disease. 
SurvivorNet 
breaks down these developments.
In 1990, Zappa, known for his quirky performances and one-of-a-kind mustache, had been experiencing extreme urinary problems for years. He went through medical tests to figure out what was causing these problems. He was later diagnosed with advanced prostate cancer, and doctors informed the musician that the prostate cancer had been developing for years. Since it had been declared in such an advanced stage, Zappa was told the disease was "inoperable." For the next three years he decided to not pursue treatment and instead travel the world to perform for fans. He passed away in December 1993 at 52-years-old.
Read More
Related: 50% of Men Aren't Concerned About Prostate Cancer & 40% Delayed Doctor Visits During Covid-19 — SurvivorNet Survey Reveals Astounding Way Men Ignore Their Health
Prostate cancer is the most common cancer in men, and begins in the prostate gland, which is located between the rectum and bladder. There are certain risk-factors associated with the disease, including age, race, family history, and genetics.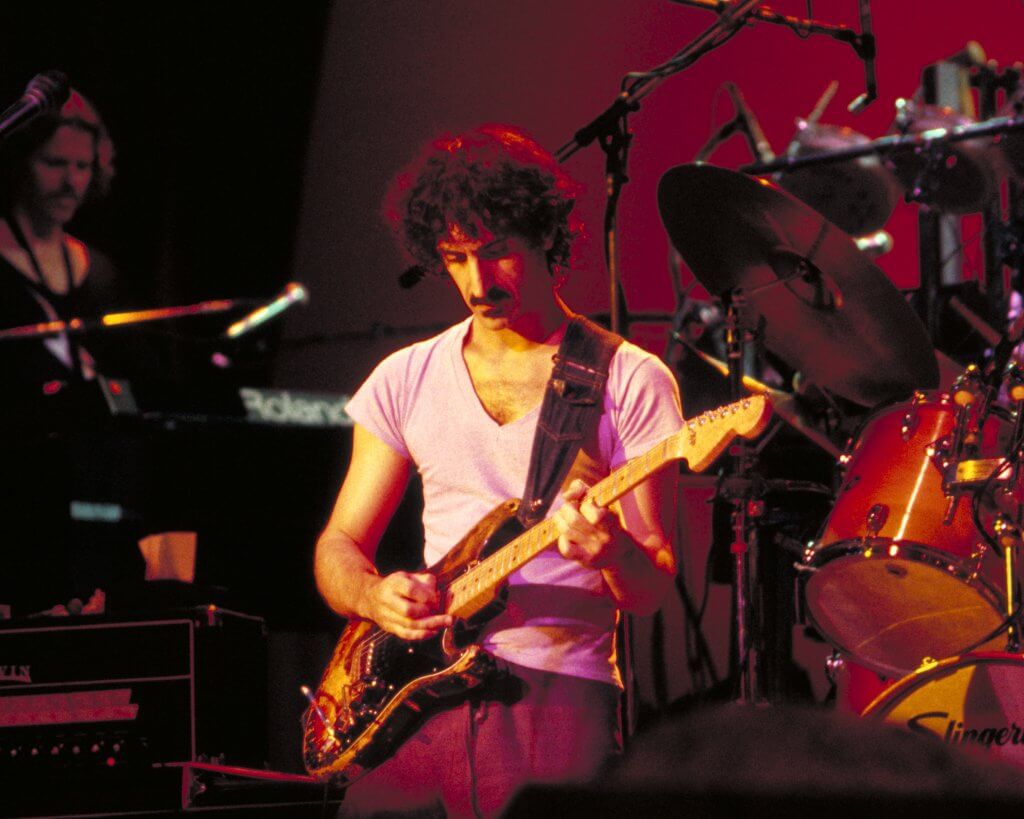 Treatment Progress in Advanced Prostate Cancer
Advanced prostate cancer, also known as metastatic prostate cancer, means the cancer has spread to other parts of the body. Although Zappa's disease was declared "inoperable" 27 years ago, there's been huge progress in treating metastatic prostate cancer over the last decade. "The treatment for metastatic prostate cancer has dramatically improved over the past 10 years," Dr. David Wise, a medical oncologist at NYU Langone, told SurvivorNet in a previous interview.
Related: 5 Biggest Risk Factors for Prostate Cancer; 'Today' Co-Host Al Roker's Diagnosis Shines New Light on This Disease
Although there is no "cure" for metastatic prostate cancer, there are ways to maintain the disease and prevent it from spreading even further. This can not only prolong survival rates, but also improve patients' quality of life.
Androgen Deprivation Therapy
Androgen deprivation therapy, also referred to as hormone therapy for prostate cancer, is considered the standard of care when treating metastatic prostate cancer. The goal of this treatment is to reduce the levels of testosterone which can stimulate prostate cells to grow — which can help shrink tumors. It's administered through a shot, and depending on the patient's condition, given once a month or less frequently.
Related: 8 Well-Known Prostate Cancer Survivors Who Thrived After Beating the Disease
"Hormonal therapy is usually the first line that we do, and more importantly, it's the backbone upon which we build," Dr. Stephen Freedland, Director of the Center for Integrated Research in Cancer and Lifestyle at Cedars-Sinai, told SurvivorNet in a previous interview. "So we typically won't say, let's forget hormones, let's go straight to chemotherapy. What we do know is actually putting the two together is certainly better for men with tumors that have spread to the bone in different areas is better than the hormones alone."
Dr. Stephen Freedland explains how androgen deprivation therapy helps helps with metastatic prostate cancer
New Drug Approvals
One of the most effective tools in maintaining a late stage disease is through new drug approvals. Although androgen deprivation therapy is considered the first-line treatment, new medications are being used at the same time to boost results.
"These new drugs are not replacing androgen deprivation therapy yet," Dr. Wise previously told SurvivorNet in a separate interview. "They're actually being added on to androgen deprivation therapy to boost the effects, to deepen that response, which is almost 100% of the time, we do see the cancer respond."
Related: Can You Survive a Stage 4 Cancer Diagnosis? An Experts Weighs In
Among these new drugs include Abiraterone and Docetaxe, which are administered through injection and can delay the disease from returning or progressing for years. However, patients will need to go through these treatments for the rest of their lives to control the disease and keep it maintained.
Dr. David Wise explains how new drug approvals can help metastatic prostate cancer patients
Learn more about SurvivorNet's rigorous medical review process.