This 35 year old Nova Scotia woman wrote her own obituary, after declining treatment for cancer, and vowing to live her life to the fullest while she still could.
Her graceful bow has made Bailey Matheson a posthumous star, with her heartfelt obituary inspiring millions of readers worldwide.
Read More
When Matheson was diagnosed with Leiomyosarcoma, a rare type of cancer that affects smooth muscle tissue and offers little chance of long term survival, she didn't want to spend her final days in chemotherapy treatments. "Don't take the small stuff so seriously and live a little," Matheson wrote in her obituary. Leiomyosarcoma can occur in any part of the body. Common areas include the uterus, blood vessels — especially the large blood vessels leading to the heart — and skin. Abdominal leiomyosarcoma tumors can measure over 4 inches (10 centimeters) across and may be accompanied by pain, weight loss, nausea or vomiting.
As she neared her end, Matheson made the courageous decision to write her own obituary.
"She said, 'I don't want it to sound like a normal, boring obituary. I want it to be a message to everybody I loved,'" longtime friend Julie Carrigan told TODAY.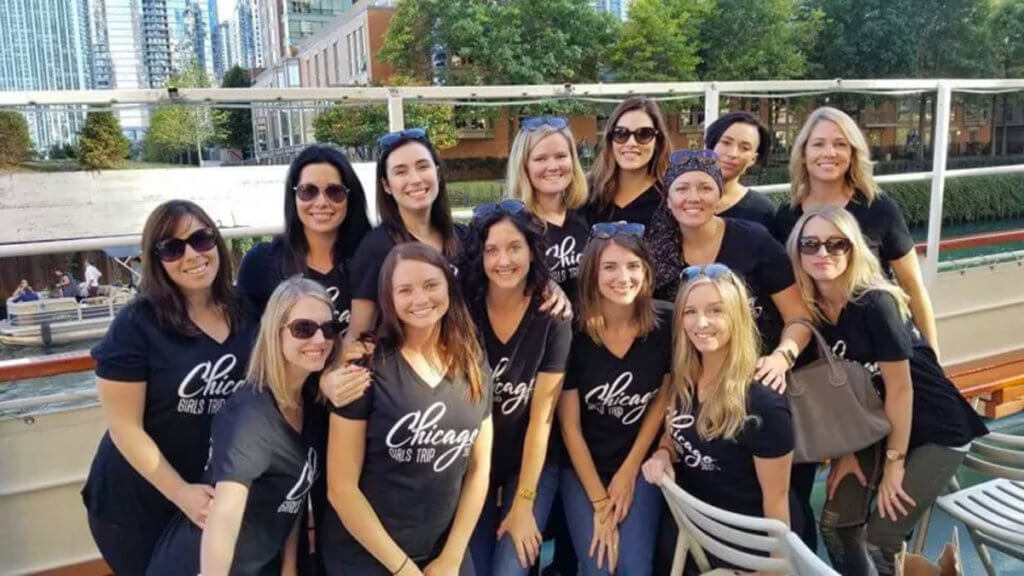 Matheson took a trip with her girlfriends to Chicago.
Matheson's cancer journey began when she started feeling stomach pains. At first doctors thought they might have been muscular, but after she found a lump on the left side of her abdomen, an ultrasound and biopsy revealed her disease.
Her initial treatment plan included radiation therapy and surgery to remove the tumor, but when the radiation failed to shrink the tumor, doctors told Matheson surgery was too risky. She had the option to undergo chemotherapy, but it would likely not have saved her life, and she feared the side effects and quality of life decline that can accompany the treatment. When she declined the treatment, doctors told her she had two years to live.
In her obituary, Matheson wrote about the love and support of her close friends. "I never thought I could love my friends more than I did but going through this and having your unconditional love and support you have made something that is normally so hard, more bearable and peaceful. Thank you and I love you all so much."
While crossing destinations and experiences off her bucket list, Matheson went on a "girls trip" to Chicago with a group of her best friends. "And all of us on that trip got a tattoo of a heart that Bailey drew, so that we could forever carry her heart with us," said a close friend Jenn Irvine. "She somehow made it OK and peaceful, and somehow made us see the collateral beauty in it."
"Bailey didn't fear death, she feared more of an unlived life and leaving us behind," said Irvine. "How many of us go through day to day working and not living life or taking a moment to enjoy every little aspect of life?"
She also addressed her boyfriend, whom she met on a dating app just three months before her diagnosis. "To my Brent, you came into my life just three months before my diagnosis. You had no idea what you were getting yourself into when you swiped right that day."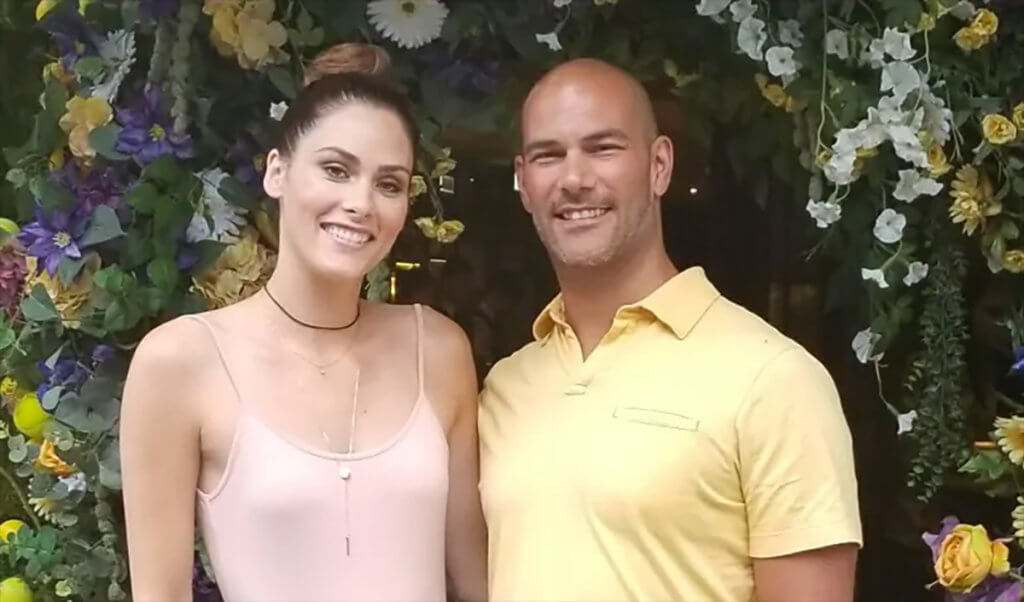 Matheson met her boyfriend Brent three months before she was diagnosed with terminal cancer.
"I couldn't have asked for a better man to be by my side for all the adventures, appointments, laughs, cries and breakdowns," she continues. "You are an amazing person and anyone in your life is so fortunate to know you. I love you beyond words."
Andrews explained that her philosophy was "She knew she had limited time so she was able to do so many things she wanted to do," he told TODAY. "She was worried that those two years if she was going through chemo her quality of life during that time wouldn't be very good, so she just went for it and did a lot of stuff that she really wanted to do."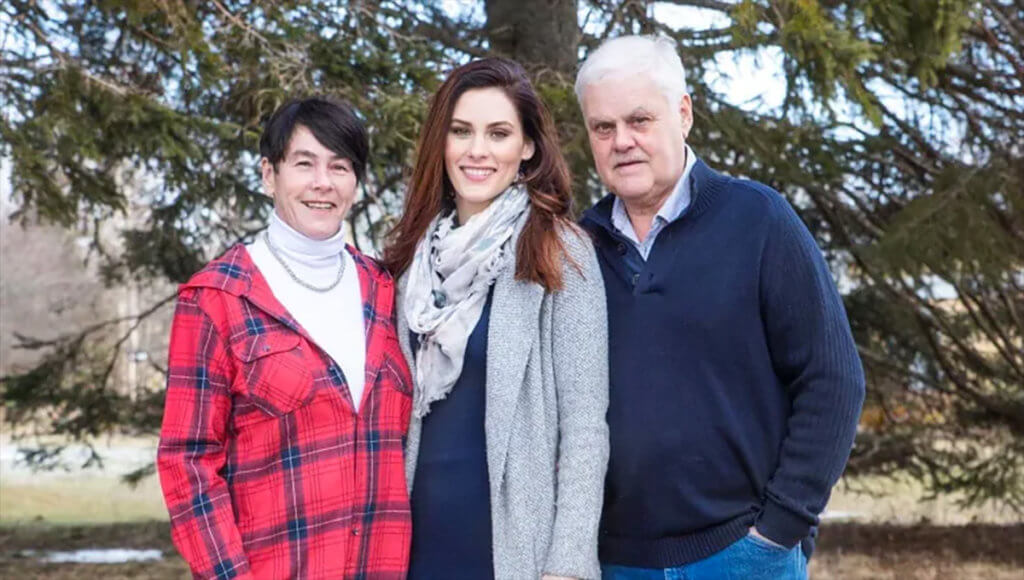 Bailey Matheson's parents supported her decision to decline chemotherapy and live her fullest life while she could.
"My parents gave me the greatest gift of supporting my decisions with not going through chemo and just letting me live the rest of my life the way I believed it should be," she wrote in the obituary. "I know how hard that must have been watching me stop treatment and letting nature take its course. I love you both even more for this."
She traveled to 13 countries, including the U.S., Ireland, England, Norway, Croatia, Montenegro, St. Lucia, Mexico, France, Morocco, Greece, Portugal and Spain. She got to see Coldplay, her favorite band, in concert, twice.
Matheson isn't the first person to publicly leave behind some words of wisdom, knowing that her illness was terminal. In 2008, Carnegie Mellon Professor Randy Pausch gave his famous "Last Lecture," to a lecture hall filled with students, and for his children.
Randy Pausch' last lecture in 2008, after his terminal liver cancer diagnosis.
In his final lecture, Pausch talked about life's most difficult obstacles. "The brick walls are there for a reason," he said. "They're not there to keep us out. The brick walls are there to give us a chance to show how badly we want something."
Learn more about SurvivorNet's rigorous medical review process.
---