If you ask someone who's been through a cancer diagnosis what it was that helped them find strength during the most challenging moments, there's a good chance their response won't be an "it" so much as a "who." Survivors often tell us that, at the end of the day, it's their loved ones—their husbands, wives, parents, children, grandchildren, friends, lovers, and partners—who support them through their journey with cancer.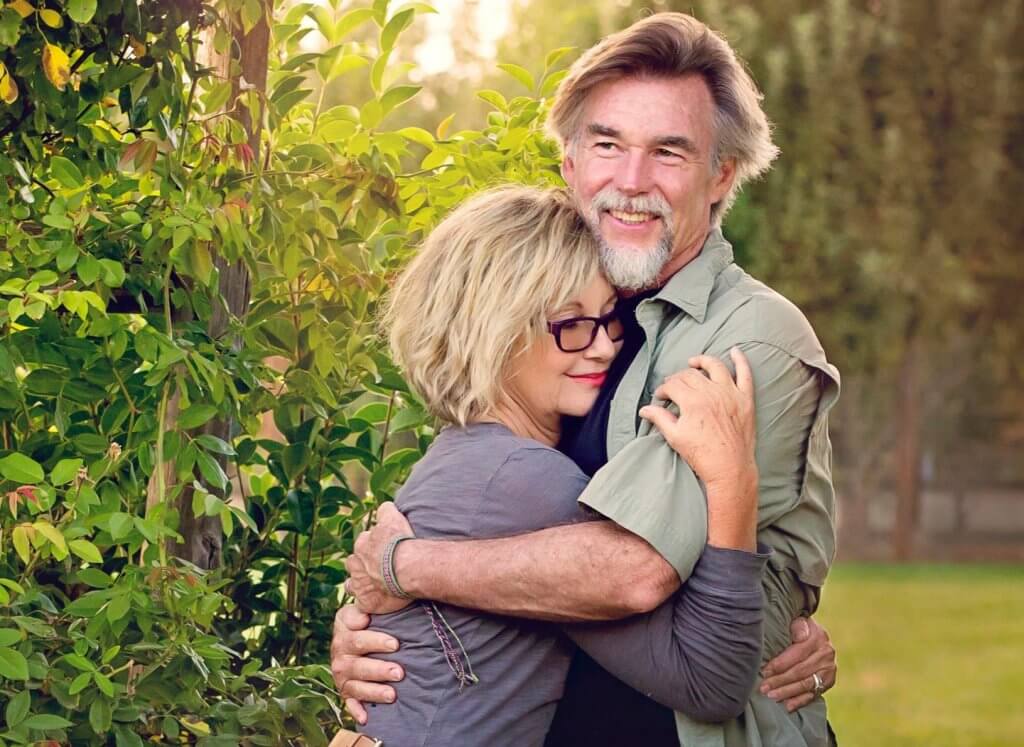 This is true for Olivia Newton-John, 70, the beloved actress and songwriter best known for her role playing Sandy in "Grease," who has been dealing with a difficult journey with breast cancer since she was first diagnosed in 1992. Newton-John's second husband, John Easterling, 67, has been her pillar of support for over a decade (the couple was married in 2009).
Read More
When Newton-John was first diagnosed with
metastatic breast cancer
nearly three decades ago, she was treated with nine months of chemotherapy and a breast removal surgery, called a mastectomy. It was a lot to go through, and at the time, she was married to her now-ex husband, the actor and dancer Matt Lattanzi — they married when he was 25 and she was 36 — and was caring for their then-six-year-old daughter, Chloe Rose Lattanzi. And while Newton-John was able to overcome her first bout with cancer, the treatment wasn't the only aspect of her life challenging her: she and Lattanzi divorced three years after the breast cancer diagnosis.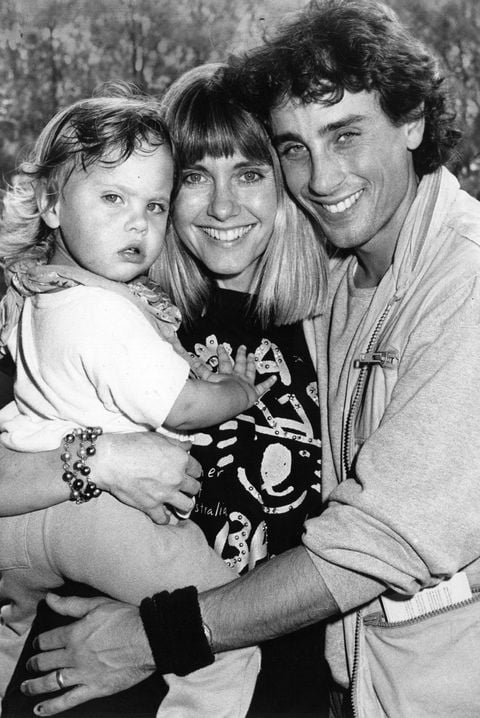 Then, Newton-John's cancer returned in 2013, after she had gone through the traumatic disappearance of Patrick McDermott, the cameraman boyfriend she dated off and on after her divorce. McDermott, then 48, had gone on a fishing trip off the coast of California in 2005, and never returned.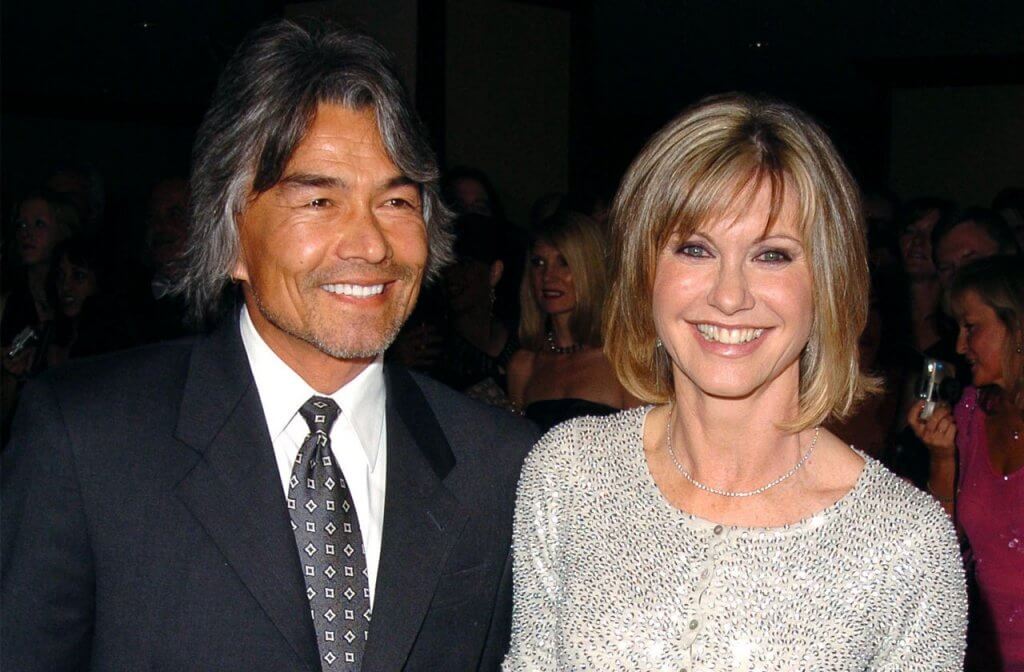 Again, Newton-John overcame her cancer while going through these difficult personal struggles.
Perhaps that's why, when her cancer returned yet again in 2017, this time having spread to her tailbone, it meant so much that Newton-John was in a happy, supportive relationship with Easterling.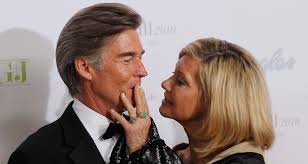 Newton-John's Medical Marijuana Use
Easterling is an entrepreneur who founded Amazon Herb Company, a company that sells, among other natural supplements, marijuana products. It comes as no surprise, then, that Easterling has supported Newton-John using legally-grown medical marijuana and other cannabis products to help ease the pain and stress associated with her advanced breast cancer.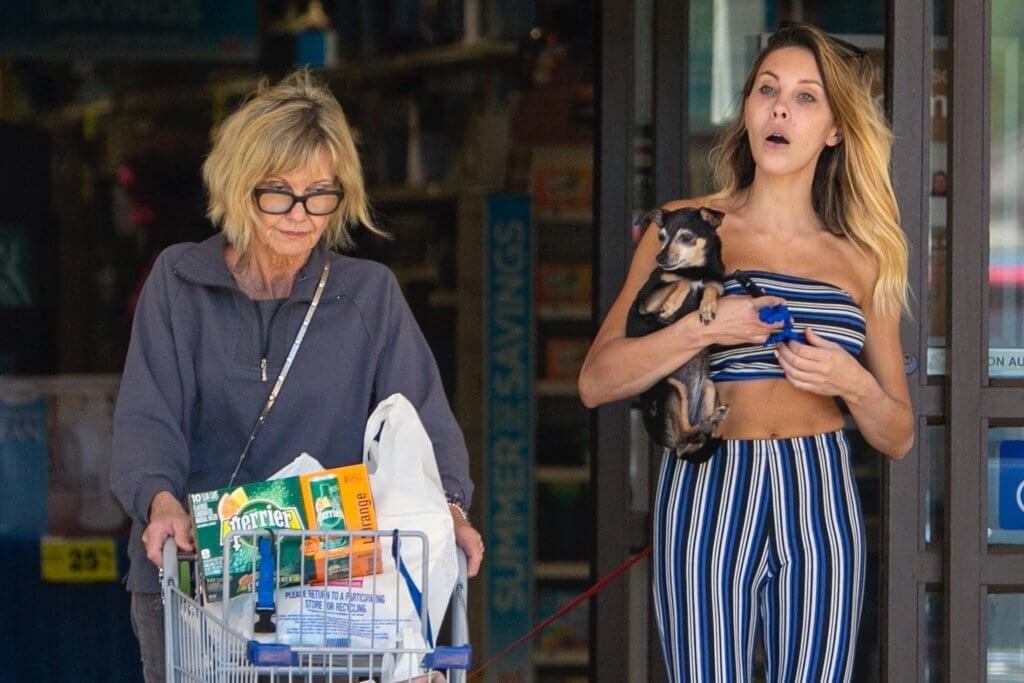 Importantly, Newton-John has been public about the fact that her marijuana use hasn't been in place of conventional treatment for her breast cancer.
RELATED: Understanding How Medical Marijuana Alleviates Pain
Newton-John has still been receiving treatment from licensed oncologists while also using marijuana as a complementary therapy–a combination of treatment types that doctors call "integrative medicine."
RELATED: The Difference Between Integrative Medicine and "Alternative Medicine"
My gorgeous husband @amazonjohn in an Italian vineyard pic.twitter.com/XriiR4C4

— Olivia Newton-John (@olivianj) November 4, 2011
Simplifying Their Lives
Sometimes in the wake of a cancer diagnosis or occurrence, it can be helpful for people to simplify their lives financially. Newton-John and Easterling have been keeping it simple in the wake of the cancer recurrence.
RELATED: "Keeping It Simple"– Olivia Newton John's Australian Farm House and Cali Home Hit The Market After Her Third Cancer Diagnosis
Last month, they put two of their homes on the market–one a ranch in Australia and the other a home in California. Newton-John also auctioned off the leather pants she wore in "Grease."
RELATED: Enjoying the Little Things: Olivia Newton-John Seen Grocery Shopping with Daughter Amid Difficult Journey With Breast Cancer
Don't Stop Believin' is my story in my words. I'm so proud that $1 from every hardback sold is donated to the Olivia Newton-John Cancer Wellness & Research Centre. It's available in Australia wherever books… https://t.co/t1fK56jqQi

— Olivia Newton-John (@olivianj) October 12, 2018
As Newton-John, who is now 70-years-old, leans on Easterling for support, companionship, and strength, she's also been using her strength to share her story and advocate for cancer research.
RELATED: "I Want to be Part of Finding the End of Cancer!" Olivia Newton-John Bursts With Optimism as She Discusses Life With Stage Four Breast Cancer
The star recently published a memoir, titled "Don't Stop Believin'" and optimistically told a British Interviewer, "I want to be part of finding a cure for cancer. Is It truly within our grasp? You have to believe that."
Learn more about SurvivorNet's rigorous medical review process.