How New Treatments Are Giving Lung Cancer Patients More Chances to Thrive
Actor Idris Elba, 50, revealed the heartbreaking impact his father's lung cancer battle had on him. His dad passed away from cancer in 2013. However, since then lung cancer treatments have seen improvements giving patients more hope.
Lung cancer is among the more common cancers, but it can also be tricky to treat because often, symptoms don't show up until the cancer has spread to other organs.
In the past, chemotherapy was considered the treatment standard for stage 4 lung cancer, but biomarker testing is helping doctors find more targeted, less toxic treatments.
If you have lung cancer, you should talk to your oncologist about genetic testing to better understand the molecular characteristics of your tumor.
Newer Food and Drug Administration-approved immunotherapy drugs have helped improve the prognosis for lung cancer patients doubling the progression-free survival rate. This means the amount of time a relapsed patient's cancer goes without growing has seen improvement.
Actor Idris Elba, 50, career includes a starring role in the popular television series "Luther" and several awards under his belt. He revealed part of his motivation to succeed is tied to cancer after his father's lung cancer battle.
Elba is a British-born actor that's touched millions of people all over the world with his award-winning performances. He rose to prominence by portraying John Luther in "Luther". The TV series focuses on John Luther, "a near-genius murder detective whose brilliant mind can't always save him from the dangerous violence of his passions," film and entertainment source IMDB describes.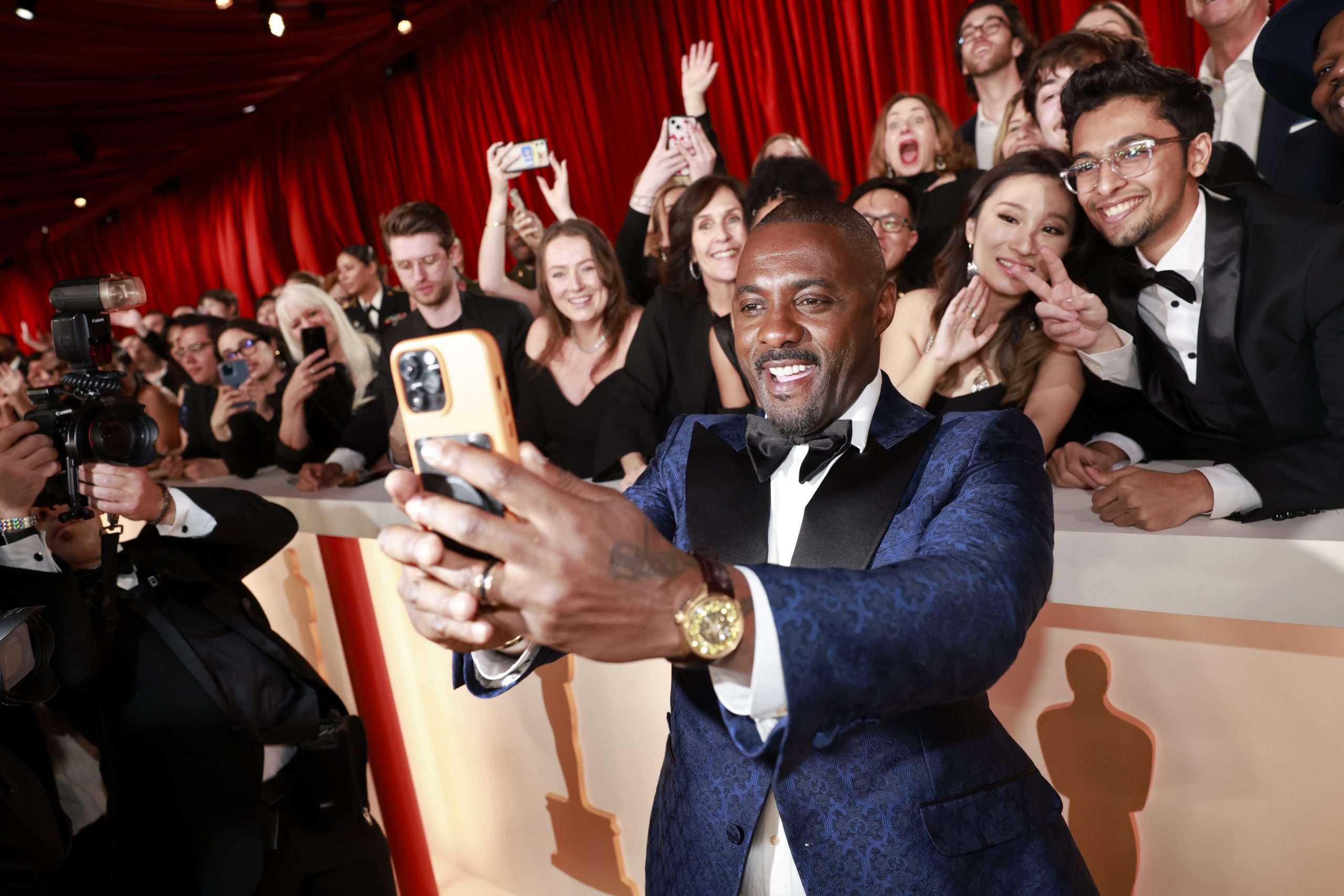 Read More
He is also known for roles in "Beasts of No Nation," "The Losers," and Mandela: Long Walk to Freedom." Off-screen the talented actor loves his family and was very close with his father, Winston. In an interview with Esquire, Elba said while his dad was not impressed with his role in "Luther", he was beyond pleased with his son's portrayal of Nelson Mandela in "Mandela: Long Walk to Freedom" in 2013. "I cannot believe my son has been asked to play that great man," Elba said his father
exclaimed
.
Elba admitted he tried to be like his father when channeling added inspiration for his Mandela role. The film was among the last Winston would get to see of his beloved son because also that year he was diagnosed with lung cancer. The news shook Elba into an emotional breakdown.
"I got to a place where I wasn't even living anymore. I was becoming a robot with my work. I have no fear of jumping out of burning cars or out of buildings on set, but in reality, I couldn't run one hundred meters. It just felt out of touch with reality," Elba explained.
"He was 72. Too young…He had so much life in him. My old man wanted to do so much more. He just didn't get a chance," Elba continued.
His father passed away from lung cancer in 2013.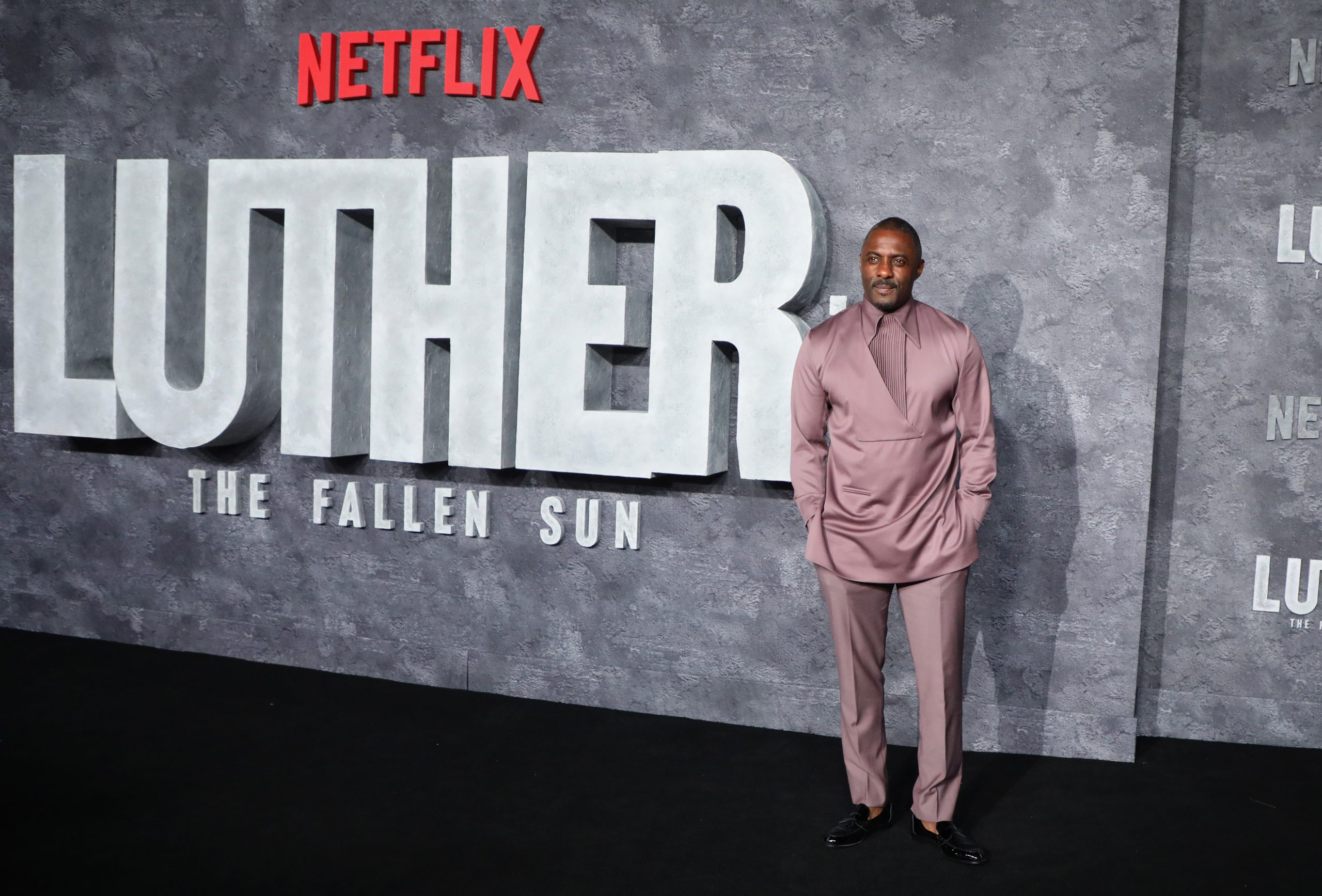 Lung cancer is among the more common cancers that impacts patients. It can also be tricky to treat because often, symptoms don't show up until the cancer has spread to other organs.
There are two main types of lung cancer, which doctors group together based on how they act and how they're treated:
Non-small cell lung cancer (NSCLC) is the most common type and makes up about 85% of cases.
Small cell lung cancer (SCLC) is less common, but it tends to grow faster than NSCLC and is treated very differently.
After trudging through the stages of heartbreaking grief from his father's loss, Elba used his dad's passing as motivation to reinvigorate his outlook on life.
"It was heartbreaking, but it also grounded the [expletive] out of me," he said to the Hollywood Reporter.
The actor makes sure he does not take life for granted and lives it to the fullest. He said he got a tattoo on his arm inspired by his dad's lung cancer battle. The tattoo has the words "one life" etched into his skin to remind him to "grab every opportunity thrown at him."
Recent Advancements in Lung Cancer Treatment
While we do not know many intimate details of Winston Elba's lung cancer journey we do know in the decade since his death, advancements in treatment are making managing lung cancer easier for patients.
In the past, chemotherapy was considered the treatment standard for stage 4 lung cancer, but biomarker testing is helping doctors find more targeted, less toxic treatments.
If you have lung cancer, you should talk to your oncologist about genetic testing to better understand the molecular characteristics of your tumor. Testing can search for hundreds of different genetic mutations including those that are common in lung cancer and for which new, highly effective, and much less toxic treatments are available.
WATCH: Treating lung cancer.
"The way to find the best treatment for you when you're diagnosed with Stage 4 lung cancer is to get your tumor characterized," thoracic oncologist Dr. Geoff Oxnard of Boston Medical Center previously told SurvivorNet.
Doctors can perform tests on tumors that involve genetic sequencing to learn more about how your cancer develops and spreads.
"Next-generation sequencing is testing that we do in order to find special mutations or alterations within a patient's tumor," Dr. Katherine Scilla, a thoracic medical oncologist at the University of Maryland Medical System, told SurvivorNet.
"We can do this on tumor tissue itself, which is our kind of gold-standard approach. Or there are newer technologies looking at what we call liquid biopsy or circulating tumor DNA, which is little bits of DNA that are being shed out into the bloodstream that we can collect on a peripheral blood draw and do a lot of similar testing, looking for changes within a patient's tumor," Dr. Scilla further explained.
Many of these genetic changes that influence your cancer can be targeted with medications, such as targeted therapy. Essentially, the more targeted the therapy, the lower the risk for side effects and any type of collateral damage such as hair loss.
Common mutations that have approved drugs include:
EGFR gene mutation
ALK rearrangement
ROS1 rearrangement
Dr. Oxnard told SurvivorNet that his lung cancer patients using target therapies are living vibrant lives.
"Patients of mine who are taking a (target therapy) pill once a day…their cancers melted away," Dr. Oxnard said.
Noting he only has to see them for follow-up appointments "every few months" and that they are "living fully."
However, Dr. Oxnard cautions that targeted therapy drugs for lung cancer patients may not last forever.
"They can develop resistance," he said.
One way to stay ahead of the curve of your tumor is to do regular testing of the tumor to ensure your treatment options remain effective.
What Medications Are Proving to Be Successful?
Immunotherapy medications are created to boost the immune system's response to cancer cells based on the expression of certain proteins within the cancer cells.
For example, lung cancers that produce high levels of the protein PD-L1 are 50% more likely to have a dramatic response to drugs that block PD-L1, called checkpoint inhibitors. And when those drugs are combined with others that tweak the immune system, the results can be even more effective.
PD-L1 is a type of protein that "acts as a kind of 'brake' to keep the body's immune responses under control," the National Cancer Institute explains.
Examples of checkpoint inhibitors that target PD-L1 to help the immune system recognize the cancer include:
Dr. Scilla tells SurvivorNet that most insurance companies cover genetic testing for lung cancer patients.
For lung cancer patients with non-small cell lung (NSCL) cancer, drugs such as Sotorasib (Lumakras) and Nivolumab (Opdivo) gives added hope.
"Historically, early-stage lung cancers have been treated with surgery, plus chemotherapy administered before or after surgery to reduce the risk of recurrence," Dr. Benjamin Herzberg, a medical oncologist specializing in thoracic malignancies at Columbia University's Herbert Irving Comprehensive Cancer Center, tells SurvivorNet.
"Now, with the FDA approval of the immunotherapy drug nivolumabgiven alongside chemotherapy and before definitive surgerywe have another option to offer patients to reduce the risk of cancer coming back," Dr. Herzberg added.
In the case of Sotorasib, it more than doubles the progression-free survival rate for a small subset of patients with KRAS G12C gene mutation.
The progression-free survival rate is the amount of time a relapsed patient's cancer goes without growing.
"RAS" is a protein in cells that triggers a series of chemical reactions that tell cells when to divide and when to die. If a RAS gene is mutated, the protein is abnormal, causing the cell to be continuously "on," growing and dividing in an uncontrolled way.
The research at the end of a randomized phase III trial found that the use of Lumakras in patients with KRAS G12C mutated NSCLC significantly improved progression-free survival (PFS). The KRAS mutation is an error in a protein in normal cells. Patients using Lumakras in oral pill form had a one-year PFS of 24.8%, versus a PFS of 10.1% for patients who received regular IV chemotherapy (docetaxel).
This means that patients using Lumakras had a 34% reduction in the risk of disease progression or death as compared to standard second-line chemotherapy; however, it's important to note the data indicated no benefit in terms of overall survival (OS), which is known as the gold standard when evaluating the outcome of any drug assessed in oncologic clinical trials.
"The lack of an OS benefit, which was a mOS 10.6 vs. 11.3 months in Sotorasib vs. docetaxel group respectively, is disappointing," says Dr. Meera Patel, assistant professor of hematology and oncology at Baylor College of Medicine, in an interview with SurvivorNet.
"The study was not powered for OS due to regulatory guidance changes to decrease the enrollment and permitting crossover in the study. In the study, 26.4% of patients crossed over to the Sotorasib arm in addition to 7.5% of patients received other KRAS G12C inhibitors affecting the OS data.," Patel adds.
Side effects patients taking Sotorasib may experience include:
Diarrhea
Muscle aches and paints
Nausea
Fatigue
Liver dysfunction
Cough
If you find yourself experiencing side effects from Sotorasib or any prescribed medicine, talk to your doctor as he or she may be able to provide relief or change your dosage.
Questions for Your Doctor
If you are facing a lung cancer diagnosis and are interested in learning more about newer treatments available, you should talk with your doctor. Here are some questions to help kickstart the conversation.
What stage is my cancer?
Am I a good candidate for genetic testing or testing for other biomarkers?
Is my lung cancer operable (resectable), and is neoadjuvant therapy appropriate? If so, will I make a good candidate for immunotherapy?
How long will this type of therapy before surgery (neoadjuvant therapy) take?
What impact should the treatment have on surgery?
What are the most common side effects of nivolumab? Are there other risks?
How and when will we know if the treatment has been effective?
Will insurance help cover costs associated with testing and treatment?
Learn more about SurvivorNet's rigorous medical review process.
---