The Importance of Getting a Second Opinion
Chris Gorelik, a 54-year-old lymphoma survivor and ambassador for Lymphoma Research Foundation, tells SurvivorNet his story of overcoming adversity, including two misdiagnoses.
Chris believes that having an advocate is vitally important, and so is getting a second opinion, considering he was misdiagnosed not once, but twice.
"Not to get a second opinion seems asinine," Chris bluntly stated. "To me, you want to get somebody to confirm what the first diagnosis is."
Meghan Gutierrez
, chief executive officer of the
Lymphoma Research Foundation
(LRF), said a patient once told her that "the lymphoma community isn't a club that anyone wants to join. But once you do, you find that it's a community of generous and compassionate individuals."
"I think Chris is absolutely a perfect example of this," she added.
Read More
She's talking about Chris Gorelik, a 54-year-old lymphoma survivor and ambassador for LRF from Los Angeles. His story is one of overcoming adversity, including two misdiagnoses, and using the cards he's been dealt in life to help others in a similar situation.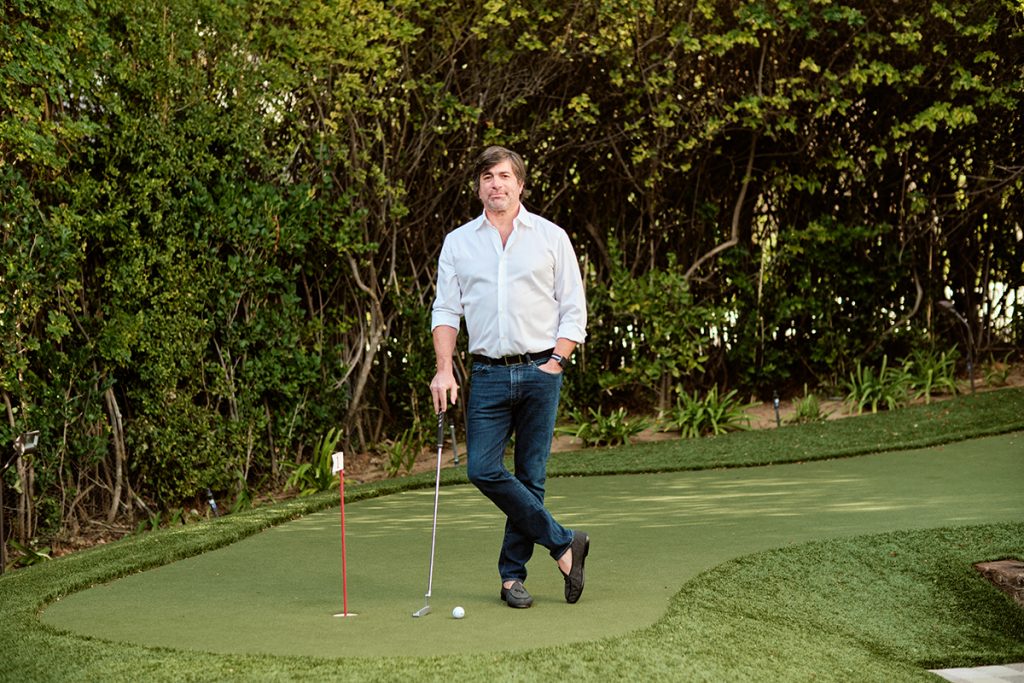 Chris Gorelik's Initial Diagnosis
It was late 2009 when Chris, who was in his early 40s at the time, started sleeping a lot.
"I was a single father raising two small children at the time," he told SurvivorNet during a recent interview, adding that he had lost his wife about five years earlier. (His two children, a daughter and a son, are now 24 and 21 years old, respectively.)
"We were kind of cruising along," he continued. "I had help in the house with me, but I began sleeping, you know, nine hours, 11 hours, 14 hours, 16 hours, 18 hours a day."
"You begin to think, 'Am I going crazy?'"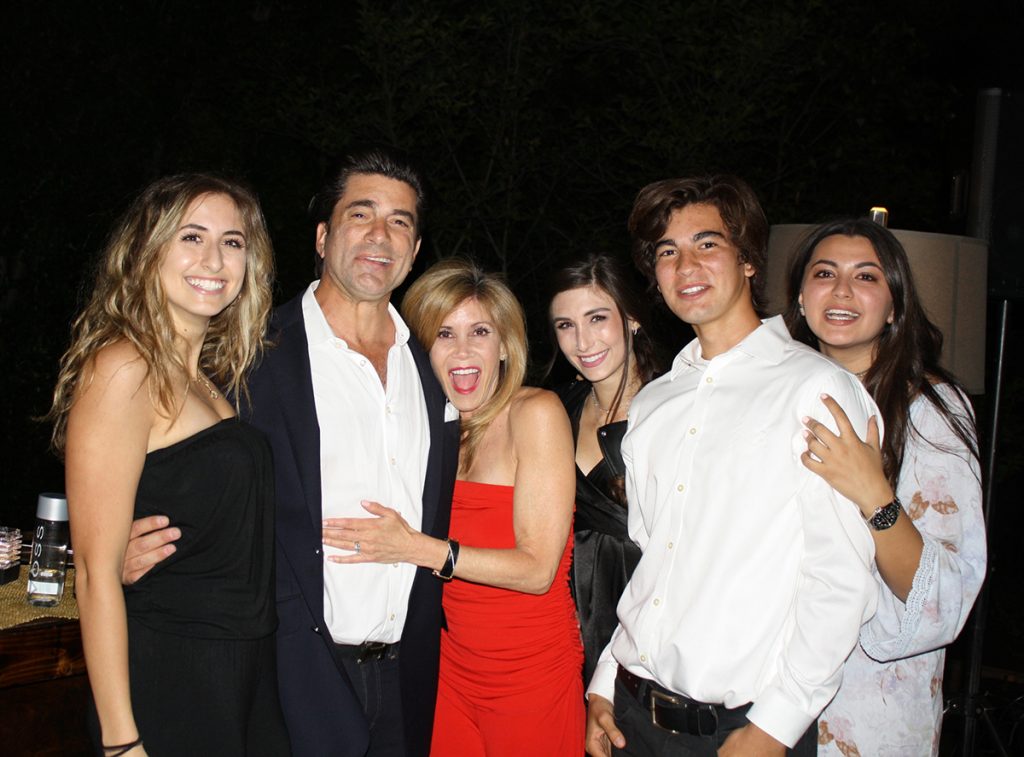 But Chris wasn't going crazy. He was sick. At the time, however, doctors didn't pinpoint the issue.
Chris' doctor assumed he was depressed. Chris was given antidepressants and vitamin B-12 in hopes that he would stop sleeping so much. It wasn't until he had a physical that Chris' true illness was revealed.
"When I finally had a physical and my calcium levels were at beta levels, they sent me to the ER where they found the tumor on my kidney," Chris said.
The Importance of Getting a Second Opinion
When Chris was in the emergency room at the local hospital near his home in the suburbs of Los Angeles, a young doctor told Chris the cause of his health problems: he had cancer. In an interview with SurvivorNet, Chris couldn't recall what type of cancer the doctor thought he had, but he said the doctor definitely didn't think it was lymphoma.
The "hard" tumor on his kidney was the size of a football. The young doctor was "so sure," Chris said, of what type of cancer it was that he didn't want to biopsy it and risk sending cells elsewhere in his body; he wanted to proceed with surgical removal.
However, Chris wasn't convinced, so he sought a second opinion at the University of Southern California. The doctor at USC biopsied his tumor and discovered the correct diagnosis: lymphoma.
Chris was diagnosed with diffuse large B-cell lymphoma (DLBCL), which is the most common type of non-Hodgkin lymphoma (NHL) in the United States and worldwide, accounting for about 22% of newly-diagnosed cases of B-cell NHL in the country, according to LRF. More than 18,000 people are diagnosed with DLBCL each year.
"When he told me what I had, I was actually like, 'That's great!,'" Chris recalled. "I was actually pretty happy about it … because I was just thrilled that they knew what it was. Now we could just get it."
Related: Getting the News About Cancer: What to Do
In 2010, a few months after his symptoms began, he began the R-CHOP treatment regimen, which is a combination drug regimen to treat B-cell non-Hodgkin lymphoma.
"R-CHOP has been a standard treatment regimen for aggressive non-Hodgkin lymphomas of the B-cell subtype for many years," Dr. Adrienne Phillips, medical oncologist at Weill Cornell Medicine, previously told SurvivorNet. "There are clinical trials looking to improve upon that standard by adding or removing medications to improve outcomes or minimize toxicity, but R-CHOP is still the standard of care for aggressive B-cell lymphomas."
The acronym stands for:
R — Rituximab (This is a monoclonal antibody that attaches to a specific protein called CD20, which sits on the surface of B cells. It targets the cancerous cells and destroys them.)
C — Cyclophosphamide (A type of chemotherapy drug.)
H — Doxorubicin Hydrochloride (Hydroxydaunomycin) (A type of chemotherapy drug.)
O — Vincristine Sulfate (Oncovin) (A type of chemotherapy drug.)
P — Prednisone (A steroid that lowers inflammation.)
"The mechanism by which each individual drug of R-CHOP shrinks tumors is very complicated," Dr. Phillips explained. "For whatever reason, these B-cell lymphoma cells that should have been programmed to die are not dying. So, the R-CHOP combination works together to encourage cells to undergo what's called apoptosis, or programmed cell death."
She further explained that "at a cellular level, each drug in the combination works differently, but over time, studies have shown that R-CHOP is the best combination for aggressive B-cell lymphomas."
Chris said he found R-CHOP to be "really easy to take." And once he completed the treatment regimen, the lymphoma was no longer detectable in his body, so he was considered to be in remission. Chris continued to visit his doctor every few months to monitor his disease and make sure his lymphoma didn't return.
However, when Chris began to experience lower back pain, he went to an acupuncturist.
"And one day I was on the table and my face just fell," he said.
He was rushed to the hospital, assuming he had a stroke, but was diagnosed with Bell's palsy, which is a sudden weakness in the muscles on one half of the face. It was the same hospital that misdiagnosed him the first time.
He never thought it could be lymphoma again.
"I tell you this part of it mostly because it's very important to have an advocate in this time because you don't think clearly," Chris said. "I feel so foolish now telling you that it never occurred to me to check in with any of my cancer doctors."
Chris would later find out — in 2011 — that he didn't have Bell's palsy; his sudden facial weakness was a symptom of primary central nervous system lymphoma, which occurs when malignant (cancer) cells form in the lymph system.
"This one (diagnosis) I wasn't so thrilled about like I was the first because I didn't like the fact that it was a relapse … It just felt like the first treatment didn't work. I didn't like how that felt," Chris said.
Related: Be Pushy, Be Your Own Advocate… Don't Settle
Chris said he chooses to believe this is a second primary lymphoma diagnosis, rather than a recurrence of his DLBCL, because in his mind, if it's a recurrence, that means his first treatment method didn't work.
"To me, I want to believe it was a primary, psychologically, because if it was a primary, it means the first (lymphoma) one was gone, and it (the first treatment) worked, rather than the first treatment didn't work," he said. "So, that was more of a psychological thing that I choose to say."
Once he learned of his CNS diagnosis, Chris reached out to a friend of his with a connection to the LRF for help. And because of his friend's advocacy, he would soon travel to San Francisco to undergo methotrexate (chemotherapy) treatment for his CNS lymphoma.
At the end of 2012, after finishing the methotrexate treatment, Chris had a bone marrow transplant and has been cancer-free since.
"The misconception is that the transplant is uncomfortable," Chris explained. "The transplant itself is not uncomfortable at all. It's what they have to do to you for you to need the bone marrow transplant. That's the uncomfortable part."
Understanding Lymphoma
Lymphoma is a cancer of the immune system that affects infection-fighting cells called lymphocytes. And there are more than 40 different types of lymphoma. One of those types is diffuse large B-cell lymphoma.
"Lymphoma is split up into a number of different categories," Dr. Elise Chong, a medical oncologist at Penn Medicine, previously told SurvivorNet.
What Kind of Lymphoma Do You Have? Why Your Type Matters
"The first distinguishing breakpoint, if you will, is non-Hodgkin lymphoma versus Hodgkin lymphoma," she added, "and those sound like two different categories. But non-Hodgkin lymphoma comprises the majority of lymphoma, and Hodgkin lymphoma is a single specific type of lymphoma."
Hodgkin lymphoma has distinctive, giant cells called Reed-Sternberg cells. The presence of these cells, which can be seen under a microscope, will help your doctor determine which of the two lymphoma types you have.
There are a few other important differences between non-Hodgkin lymphoma and Hodgkin lymphoma to note. For one thing, non-Hodgkin lymphoma is much more common. And you're more likely to be diagnosed with it after age 55. People usually develop Hodgkin lymphoma at a younger age.
Diffuse large B-cell lymphoma is an aggressive form of non-Hodgkin lymphoma that affects B-lymphocytes. Lymphocytes are one type of white blood cell, and B-cells are lymphocytes that make antibodies to fight infections and are an important part of the lymphatic system, according to the LRF.
It should be noted that another difference between these two types of lymphoma is that non-Hodgkin lymphoma is more likely to spread in a random fashion and be found in different groups of lymph nodes in the body, while Hodgkin lymphoma is more likely to grow in a uniform way from one group of lymph nodes directly to another.
These two different types of lymphoma behave, spread and respond to treatment differently, so it's important for you to know which type you have.
How the Lymphoma Research Foundation Can Help
Chris believes that having an advocate is vitally important, and so is getting a second opinion, considering he was misdiagnosed not once, but twice.
"Not to get a second opinion seems asinine," Chris bluntly stated. "To me, you want to get somebody to confirm what the first diagnosis is."
While Chris' message rings true to many cancer warriors and survivors, he has a special message to those battling lymphoma: reach out to the LRF.
"I will tell you that I didn't really expect my participation with the LRF to get to where it was," Chris said. "The LRF really changed my experience with cancer. I mean, it really changed my life a great deal because I didn't have anyone to bounce ideas off of, and this (was) before even Uber. I couldn't drive myself anywhere and I was alone. What do you do?"
The LRF is "amazing," Chris added. "When was the last time you called the helpline and someone on the phone actually helped?"
"I called the helpline and (the LRF) answered on the first ring," he said. "Then I found out what else they could do and I found that I could call them if I was just confused about something … you could really get help."
Just as Chris is passionate about the LRF, the foundation's leadership is just as admiring of him.
"I'm always amazed that Chris and the other ambassadors, how they take this moment in their lives of significant challenge — and I'm sure a time and a situation that was very frightening for them and their loved one — and to try to turn it into a positive experience and trying to positively impact the lives of others who come after them," Gutierrez told SurvivorNet.
Learn more about SurvivorNet's rigorous medical review process.