Coping With an Emotional Cancer Journey
As Anna "Chickadee" Cardwell battles stage 4 adrenal carcinoma, her mom is feeling the stresses that come along with a cancer diagnosis and is "emotionally drained."
The 28-year-old sister of TLC reality star "Honey Boo Boo" and the eldest daughter of June "Mama June" Shannon is battling adrenal carcinoma, a rare cancer that starts in one or both of the small, triangular glands (adrenal glands) located at the top of your kidneys, according to Mayo Clinic.
Anxiety, stress, or feeling overwhelmed (like Mama June) is something that people battling cancer, or their loved ones, likely understand too well.
It's important to make sure you have the mental health support you need throughout your cancer journey. This is a challenging time, and many people find they need a little extra support to get through it.
Anna "Chickadee" Cardwell, the 28-year-old sister of TLC reality star Honey Boo Boo, is currently battling stage 4 adrenal carcinoma – a journey that has taken an emotional toll on her 43-year-old mom, June "Mama June" Shannon.
Mama June, who has reportedly been rebuilding her relationship with her daughter, has been open about her daughter's battle with a "very aggressive" cancer, which has been found in "her lung, her liver, her kidneys and her spleen, all on the left side," the mom of four told Entertainment Tonight last week.
Read More
Now, as new episodes of  "Mama June: Family Crisis" have premiered on WeTV, Mama June has explained her daughter's rare cancer fight has really impacted her — something families of cancer warriors can undoubtedly relate to. "I don't go live [on TikTok] a lot because of Anna. I'm already emotionally drained because of that," Mama June
told People
 in a recent interview. "I'm not being mean with the emotion." "I'm not mentally [or] emotionally prepared to deal with 5,000 people asking me about Anna that day," she explained of people on social media and receiving questions about her daughter's progress.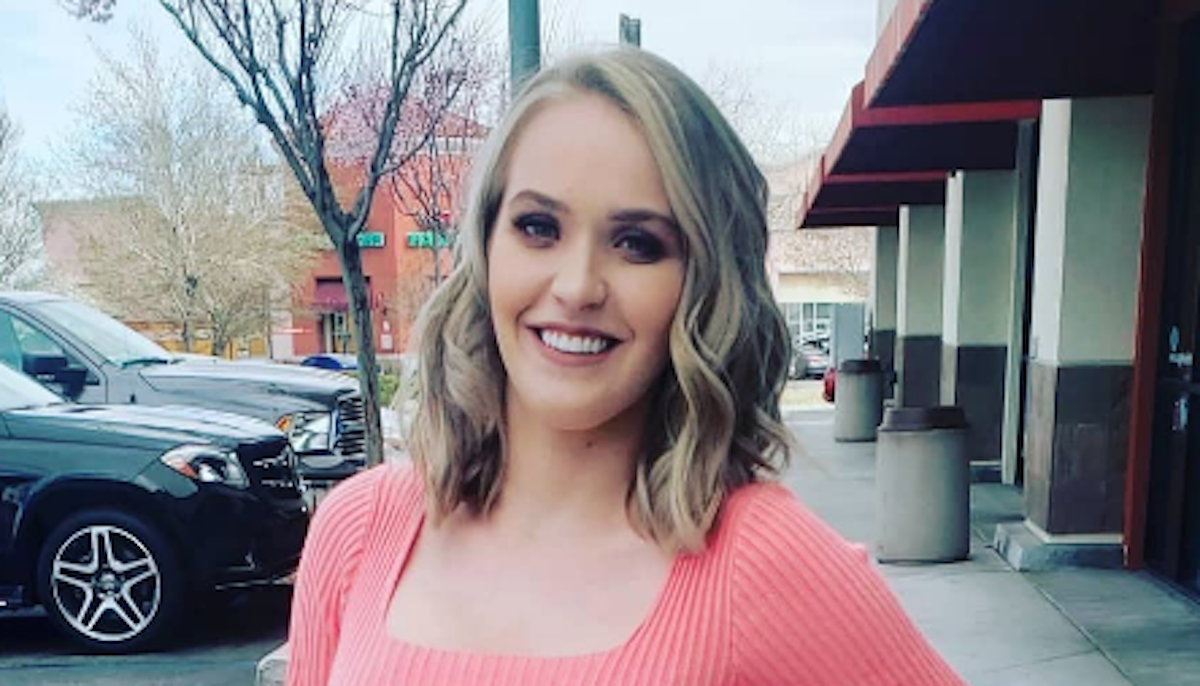 "I just [dont'] have the energy to give to them and answer that a hundred times without crying on TikTok for three hours," she said, referring to how she's using social media less.
"You don't know whether to scream. You don't know whether to laugh. You don't know whether to holler. You don't know who to blame," she added.
Mama June also noted that her daughter also feels the questions they're receiving are "mentally draining." However, her daughter continues to use TikTok as she undergoes treatment.
"You're asking her that a hundred times, and that's why I know it's mentally draining for her too. They're asking her stuff… And so for her escape is TikTok but her having 600, 700 people and she's dancing and being goofy," Mama June added.
"They love that about Anna. They love that. So I'll tell you, go follow Anna. Like on TikTok, like go follow. If she's feeling good, she's mostly on there."
Mama June also spoke with Page Six last week, alongside her husband Justin Stroud, where she discussed how her daughter was prepared for her third round of chemotherapy.
And Cardwell's family, who have remained "very hopeful," have reportedly continued to stay by her side as she battles the disease. Among those supporting her are her boyfriend Eldridge and two daughters, 10-year-old Kaitlyn and 7-year-old Kylee.
Cardwell's three siblings consist of 17-year-old Alana "Honey Boo Boo" Thompson, 23-year-old Lauryn "Pumpkin" Efird, and 26-year-old Jessica "Chubbs" Shannon. They all share the same mom, Mama June.
The family took to fame when Mama June and Honey Boo Boo appeared on the TLC show "Toddlers & Tiaras" back in 2011 – when Thompson was just 5 years old.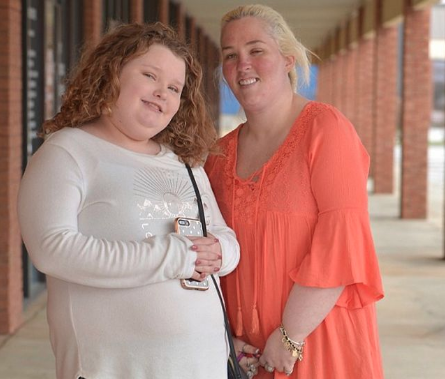 What Cancer is Anna 'Chickadee' Cardwell Battling?
Anna "Chickadee" Cardwell is battling adrenal carcinoma (ACC), which is also known as adrenocortical cancer. It's a rare cancer that develops in one or both of the small, triangular glands (adrenal glands) located at the top of your kidneys, according to Mayo Clinic.
Adrenal glands make the hormones that instruct every organ and tissue in your body.
The Cleveland Clinic explains that the adrenal cortex produces hormones, including cortisol, testosterone, aldosterone and estrogen, which "control male and female traits and body functions such as blood pressure and response to stress."
The two types of ACC are Functioning ACC tumors and Nonfunctioning ACC tumors. The functioning type causes your adrenal gland to create more hormones than normal. The nonfunctioning type doesn't affect hormone production at all.
This type of cancer can develop at any age, but children younger than five years old and adults in their 40s and 50s are most likely to be affected.
"When adrenal cancer is found early, there is a chance for cure. But if the cancer has spread to areas beyond the adrenal glands, cure becomes less likely. Treatment can be used to delay progression or recurrence," the Mayo Clinic explains.
And although it's unknown what exactly causes this type of cancer, this type of cancer forms when a change (mutation) occurs in the DNA of an adrenal gland cell. People born with specific genetic conditions also have a higher risk of getting this disease.
If you're concerned about a growth that has formed in your adrenal glands, you most likely don't have to stress as most growths are benign (noncancerous).
Additionally, the cancer is extremely rare as doctors only diagnose approximately one case for every million people annually. The disease also affects more women than men.
Coping With Cancer & Emotions
A cancer diagnosis can be derailing and send you or your loved ones into a down-spin of emotions. And an important way to lift yourself back up is to feel those emotions and let them out.
In the "Coping With Emotions" episode of SurvivorNetTV's series, "SN & You," survivors opened up about how they handle their mental health and cope with their emotions after undergoing cancer treatment.
A Cancer Survivor's Ode To Friends and Family: 'My Support System Helped Me Heal'
Getting a handle on your mental health is important and processing your emotions is one of the first steps. Cancer survivors say that the initial step is to let the emotions out, find your support system, and live your life.
"People that are strong cry, it's the weak ones who try to hold it in," Evelyn Reyes-Beato, a colon cancer survivor, says in the series.
Several women, all of whom are cancer survivors, opened up about their experiences dealing with cancer and navigating life after a diagnosis. And many of them get very emotional about what they have gone through. It just goes to show that crying and being open with your emotions is part of the healing process.
SurvivorNet has other great mental health resources for you, including more films that will inspire you.
SN & You Presents Mental Health: Coping With Emotions
Experiencing a Range of Emotions During Cancer
Anxiety, stress, or feeling overwhelmed (like Mama June) is something that people battling cancer, or their loved ones, likely understand too well.
It's normal to feel a slew of different emotions — from fear to anger to uncertainty — after learning that you or a loved one has cancer.
In addition to making a treatment plan with your doctors, it's also important to make sure you have the mental health support you need as well. This is a challenging time, and many people find they need a little extra support to get through it.
"Some people don't need to go outside of their family and friends circle. They feel like they have enough support there," psychiatrist Dr. Lori Plutchik previously told SurvivorNet. "But for people who feel like they need a little bit more, it is important to reach out to a mental health professional."
Dr. Plutchik suggests trying to find a mental health professional who has experience helping people as they navigate cancer treatment and keeping your care team connected, so they can stay focused on a common goal.
"Make sure that the mental health professional that you work it is reaching out — with your consent — to the rest of your team, to the oncologist, to the surgeon … it can also be helpful to reach out to family, friends, and any other caretakers that may be involved in the person's treatment."
How to Manage Anxiety in High-Stress Times
Dr. Plutchik also explained, "People have a range of emotions when they're diagnosed with cancer. And they can include fear, anger … and these emotions tend to be fluid. They can recede and return based on where someone is in the process. Going through a cancer diagnosis is just the beginning of a complicated, complicated process."
RELATED: Battling Anxiety? The Amazing Mom On A Mission To Show Your Family Is Not Alone, Watch Her New Film 'Anxious Nation'
And according to clinical psychologist Dr. Marianna Strongin, who also spoke with SurvivorNet, anxiety is "the worry about a future event and also the underestimation of our ability to cope."
These feelings can arise when a patient or family member is unsure what will happen in the future (like with their health, family or money), and furthermore, they're not sure they can handle that unknown.
According to Dr. Strongin, anxiety can be felt among cancer patients during treatments, however, "45 percent of cancer survivors experience anxiety even after they've survived."
Mental Health – Understanding the Three Wellsprings of Vitality
This is not surprising, because, as she explains, "their body has gotten used to having a lot of questions about the outcome of their treatments or of their health."
Dr. Strongin suggests coping with these emotions through music, movement, and meditation as ways to relax the body.
It's important for survivors and loved ones of those battling cancer to understand the coping mechanisms that can help them as they're on their cancer journey.
Therapy as a Tool for Coping with Grief
Everyone's experience with grief will be different, however, therapy and support groups can also be wonderful options to explore. It's also important to keep in mind that time does not heal everything, but it certainly helps.
In an earlier interview with SurvivorNet, Camila Legaspi shared her own advice on grief after her mother died of breast cancer. For her, therapy made all the difference.
'Therapy Saved My Life': After Losing A Loved One, Don't Be Afraid To Ask For Help
"Therapy saved my life," Legaspi said. "I was dealing with some really intense anxiety and depression at that point. It just changed my life, because I was so drained by all the negativity that was going on. Going to a therapist helped me realize that there was still so much out there for me, that I still had my family, that I still had my siblings."
Legaspi also wished to remind people that even though it can be an incredibly difficult experience to process, things will get better.
"When you lose someone, it's really, really, really hard," Legaspi said. "I'm so happy that I talked to my therapist. Keep your chin up, and it's going to be OK. No matter what happens, it's going to be OK."
Having Faith During a Cancer Journey
For some people, turning to faith during times of trouble like a cancer journey can be an empowering way to cope.
New York City Presbyterian Pastor Tom Evans promotes prayer for anyone struggling with a complex web of emotions after a cancer diagnosis.
Faith Perspective: Opening Yourself Up to Others After a Cancer Diagnosis
"It's important to reach out in a simple prayer to God, even if you've never prayed before, you don't know what to say, a heartfelt plea, 'God, help me, be with me,'" Pastor Evans previously told SurvivorNet.
"You can reach out to God and you can reach out to people, your friends and family and say, 'I can't do this on my own. I need you.' It's in that willingness to be open and to receive that we can actually find something deeper that we never would've encountered without this hardship."
Contributing: SurvivorNet Staff
Learn more about SurvivorNet's rigorous medical review process.
---