Managing the Side Effects of Cancer Treatment
"Strictly Come Dancing" star Amy Dowden, 33, is wrapping up chemotherapy amid her emotional journey battling stage 3 breast cancer. She shared that chemo dried out her skin, causing quite a bit of irritation. She found relief by using skin creams to help soothe her skin.
The National Cancer Institute says some types of chemotherapy can cause your skin to become dry, itchy, red or darker, or peel. You may develop a minor rash or sunburn easily.
Chemotherapy can cause several side effects, including nausea, vomiting, and hair loss. Your doctor can help you manage some of these side effects. Fortunately for hair loss, while it usually begins about three to four weeks after starting chemotherapy and continues throughout treatment, it usually regrows after treatment concludes.
Not all breast cancer patients need chemotherapy. The Oncotype DX test helps doctors assess the risk of cancer returning and whether chemo will be benefitial. Women with low scores don't need chemo, while women with high scores may benefit from it.
"Strictly Come Dancing" star Amy Dowden, 33, is sharing her battle with stage 3 breast cancer with fans with regular updates along her journey. While it's widely known that chemotherapy can be a challenging ride, the popular reality TV star shares one of the less discussed side effects chemo can do to your skin.
The National Cancer Institute says, "Some types of chemotherapy can cause your skin to become dry, itchy, red or darker, or peel." Dowden has undergone multiple rounds of chemo since her cancer journey began this past Spring. In a new social media post, she pinpoints chemo's impact on her skin and shares how she's dealing with it.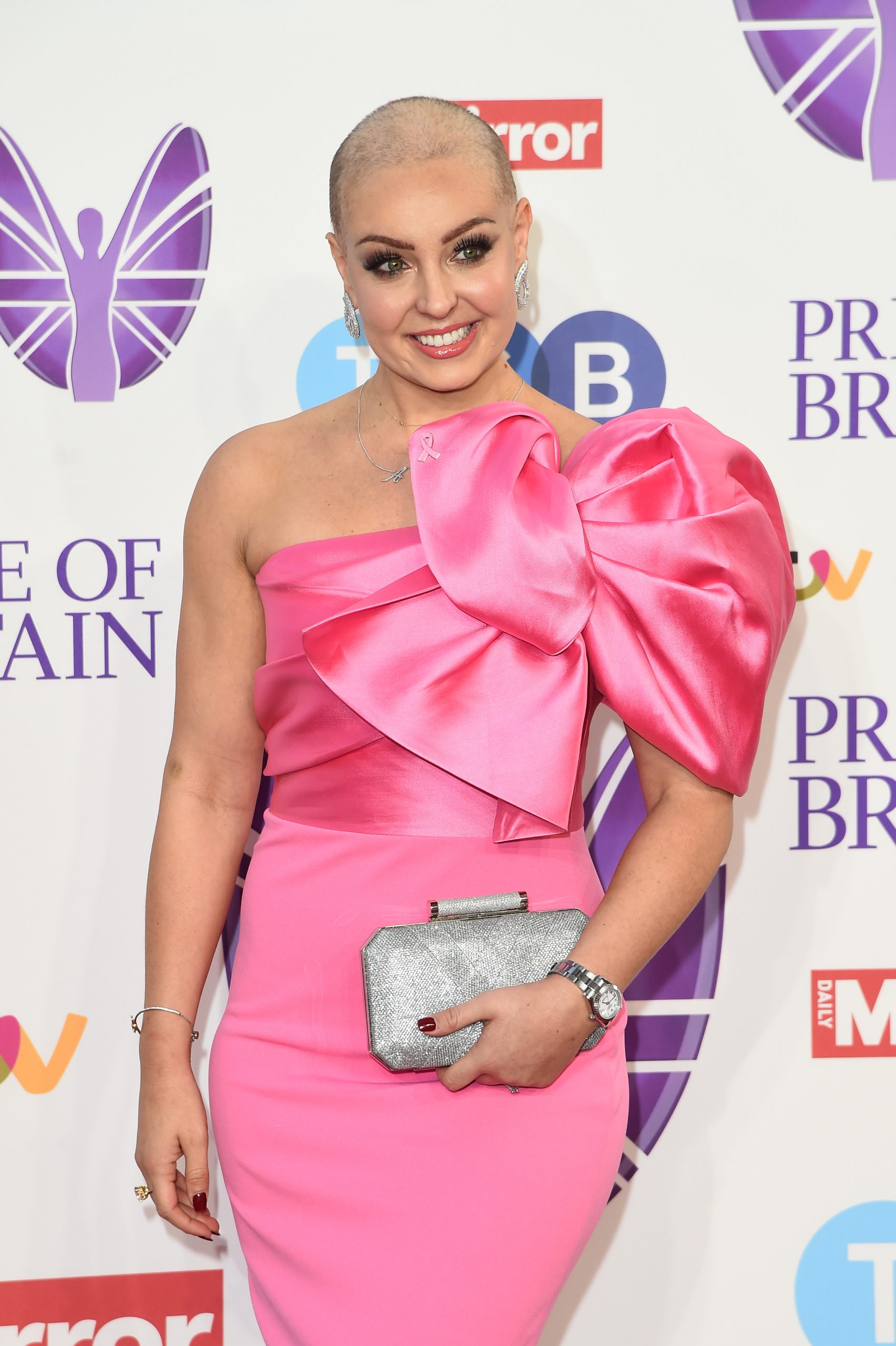 Read More
Dowden rose to fame as a dancer on the "Strictly Come Dancing" reality TV show akin to "Dancing with the Stars." As she nears the end of her chemotherapy treatments, she lamented about one of its side effects. Dowden's skin became "increasingly dry, sensitive and stressed," according to the dancer's Instagram
post
. "My skin changed straight away after my first chemo session with Red Devil," Dowden said in her video post. "Red devil" chemo involves anthracyclines, an adjuvant 
chemotherapy
 treatment given after surgery. 
Research
 published in JACC: CardioOncology says anthracyclines offer a "10% improvement in disease-free survival and a 7% improvement in overall survival, compared with the initial standard regimen of cyclophosphamide, methotrexate, and 5-fluorouracil."
Anthracycline and taxane (a class of chemotherapy drugs) have become a mainstay for breast cancer treatment. However, despite the effectiveness of these chemotherapy drugs, they come with intense side effects such as nausea, vomiting, and alopecia (hair loss), which helped give it its "red devil" nickname.
View this post on Instagram
The side effects of chemo mounted for Dowden because, in addition to not being able to dance and losing her hair, she then had to deal with irritated skin.
"My mouth got really dry, and my lips were so dry. I had a lot of acne on my chin. You already go through so much through chemo, such as sickness and hair loss, and you don't want changes with your skin as well," Dowden explained.
She found some relief after exploring some skin creams, which helped soothe her skin and minimize irritation.
Although Dowden is nearing the end of chemotherapy, treatment will still linger for the ballroom dancer.
"I'm kind of not done because for five years – I was a bit gutted when I found this out – I have to go back to the chemo ward. I love all the nurses there; the whole team is incredible – but I have to go back and have an injection once a month. It's either that or have my ovaries removed, which I obviously don't want," Dowden said on Instagram.
Dowden's Cancer Journey
Amy Dowden's breast cancer journey began this past April when she discovered the "first lump" just before she was set to go on a honeymoon with her husband.
"I was originally going to have a lumpectomy, radiotherapy, and hormone treatment," Dowden said during a Coppafeel Instagram chat.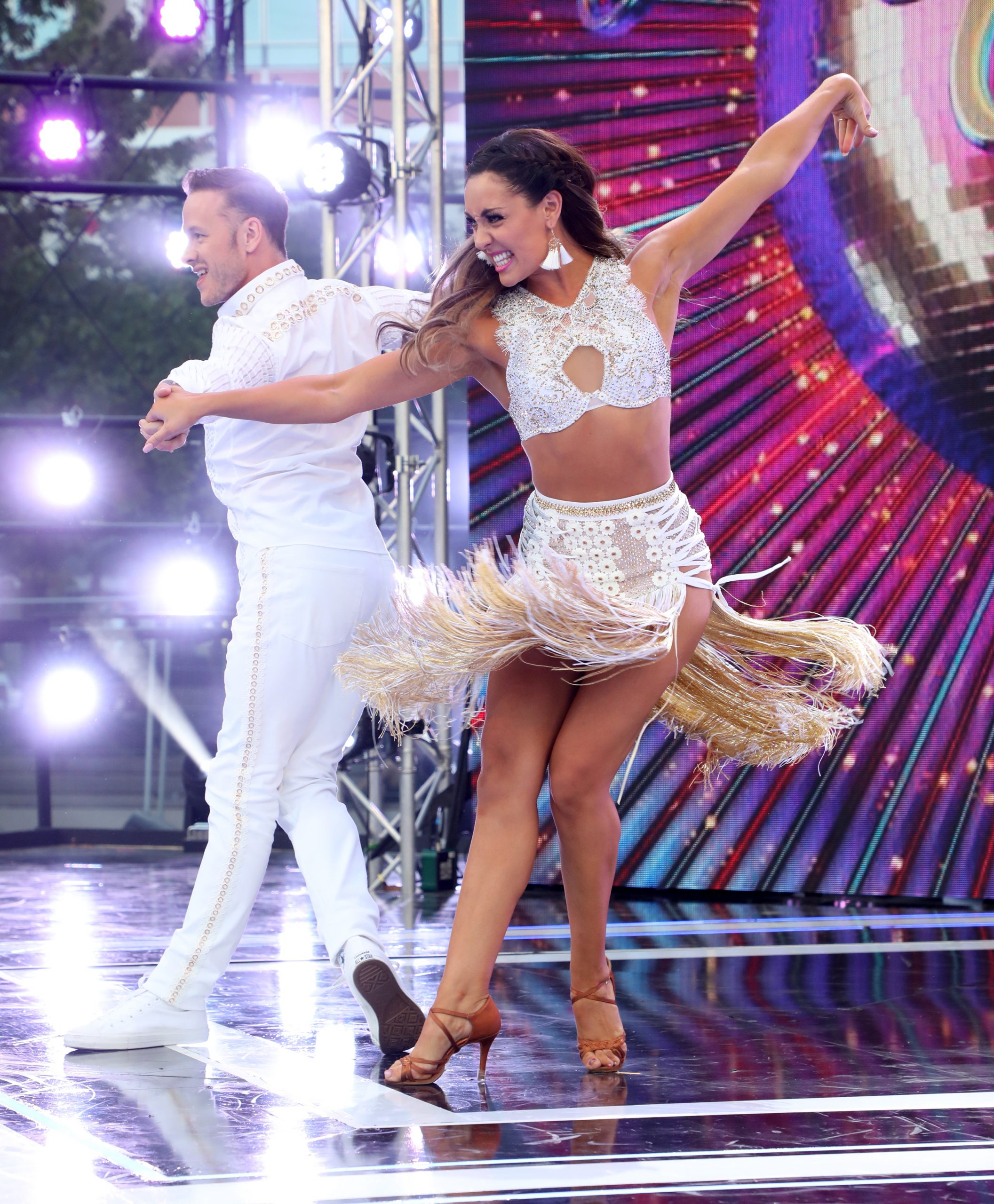 A lumpectomy is a breast cancer treatment procedure that removes the cancerous area of the breast. Radiotherapy (radiation) involves using high-energy beams aimed at cancer cells designed to kill them. Hormone treatment is used for hormone receptor-positive cancers, which are the most common types of breast cancers. When a tumor is "hormone receptor-positive," it means that a pathologist has run special tests on the cancer to determine that it is positive for either the estrogen and/or progesterone receptor.
"For women who have hormone-positive breast cancer, it means that they have a cancer that needs estrogen to grow," medical oncologist Dr. Elizabeth Comen explains to SurvivorNet.
"It needs hormones to grow. So, what we're trying to do is actually starve the cancer cells or any rouge cancer cells that could have escaped the breast from estrogen. We do that by driving the estrogen levels down or by blocking the ability of estrogen to interact with the estrogen receptor on a cancer cell," Dr. Comen continued.
"Then, after my MRI, they found another tumor, so then it changed into a mastectomy, and then, after my mastectomy, unfortunately, they found even more tumors," Dowden added, leading to a stage 3 breast cancer diagnosis. During stage 3, the cancer has spread to nearby lymph nodes.
A mastectomy is a breast cancer procedure that removes the breast, and this could be one or both breasts.
WATCH: What to consider before a mastectomy. 
Dowden was told she needed to undergo chemotherapy to begin cancer treatment, which made her "scared," but she bravely moved forward with treatment. Her oncologist reassured her, "With chemo [she's] got a really good chance of a cure," BBC reported.
Since she must focus on her health, Dowden is sitting out of this season's "Strictly Dancing" series. Despite being unable to dance in person, she remains in contact with her team.
While undergoing chemotherapy treatment, Dowden entered the emotional stage of hair loss, which is a side effect of chemotherapy treatment. Luckily, with the height of her chemotherapy journey behind her, she can continue to improve as her journey towards remission continues.
For Some Breast Cancer Patients, Chemo Isn't Always the Answer
Earlier this year, SurvivorNet reported details about the TAILORx trial, a total game-changer when it comes to diagnosing and treating breast cancer.
The study found that thousands of women would not benefit from chemotherapy and could have their cancer treated by hormone therapy alone. Doctors use the Oncotype DX test to determine if a woman has a good enough prognosis to avoid the risks and side effects associated with chemotherapy. Whether someone is given chemo depends on age and Oncotype score. If a person's score is low enough, that means their prognosis will not improve at all with chemotherapy, and they are spared the treatment.
What To Ask Your Doctor
If you have been diagnosed with breast cancer, you may have questions about keeping your strength through treatment. Here are a few questions to help you begin the conversation with your doctor:
What treatment will I be receiving?
What side effects are associated with this treatment?
Are there steps I can take daily to help minimize these side effects?
What physical activity routine do you recommend for me during treatment?
Do you have recommendations for someone who doesn't particularly enjoy exercise?
Can you recommend a dietician who can help me with healthy eating tips and weight maintenance?
I've been having trouble sleeping. Do you have any treatment recommendations?
Learn more about SurvivorNet's rigorous medical review process.
---