Catching Up With Maria Menounos
Maria Menounos recently returned to the East Coast from Los Angeles to film Lifetime's The Christmas Fix after losing her mother to cancer. Menounos's mother had battled glioblastoma courageously for five years.
After experiencing intense ear pain, headaches, slurred speech, blurry vision and exhaustion, Menounos had an MRI which revealed a slow growing and benign tumor pressing down on the actress's facial nerves. She underwent surgery to remove the tumor on her 39th birthday.
Menounos finds solace in her new movie's Christmas spirit, and the opportunity to be closer to her father, who struggles to connect over the phone. Menounos praises her father's resilience and trusts that God has a plan for her.
It's Christmas in July (and August) for podcast host/entertainment reporter/actress Maria Menounos. Well, at least on the set of her Lifetime holiday film,
The Christmas Fix
, which just wrapped filming in Connecticut.
"It was the perfect thing because it brought me home to my dad," explains Menounos, whose parents had recently moved back to the East Coast from her Los Angeles home, where they were living with her and her husband, Kevin Undergaro.
Read More
"What a beautiful distraction to be in the Christmas spirit,  my favorite holiday," says Menounos, 43. Menounos needed a break after losing her mother Litsa to glioblastoma on July 1 after a courageous five-year battle with this hard-to-treat form of brain cancer. "He's pretty resilient," says Menounos, of her father Costas, who on top of everything else, recently faced the death of his beloved dog, Beethoven. Even with Costas's resilience, long distance communication proved difficult for the pair. "I didn't know how to broach things with him. He's not good on the phone; he can't hear very well so this Christmas movie was just sent from God because I needed to be with him. I was getting really, really sad. Then this movie fell into my lap. Now I'm in Connecticut, and I get to stay in my house and be with him." The vibes on the movie set are also cheering Menounos up. "I'm around some really lovely people that are making it really easy to feel good,"  says the Medford, Massachusetts native.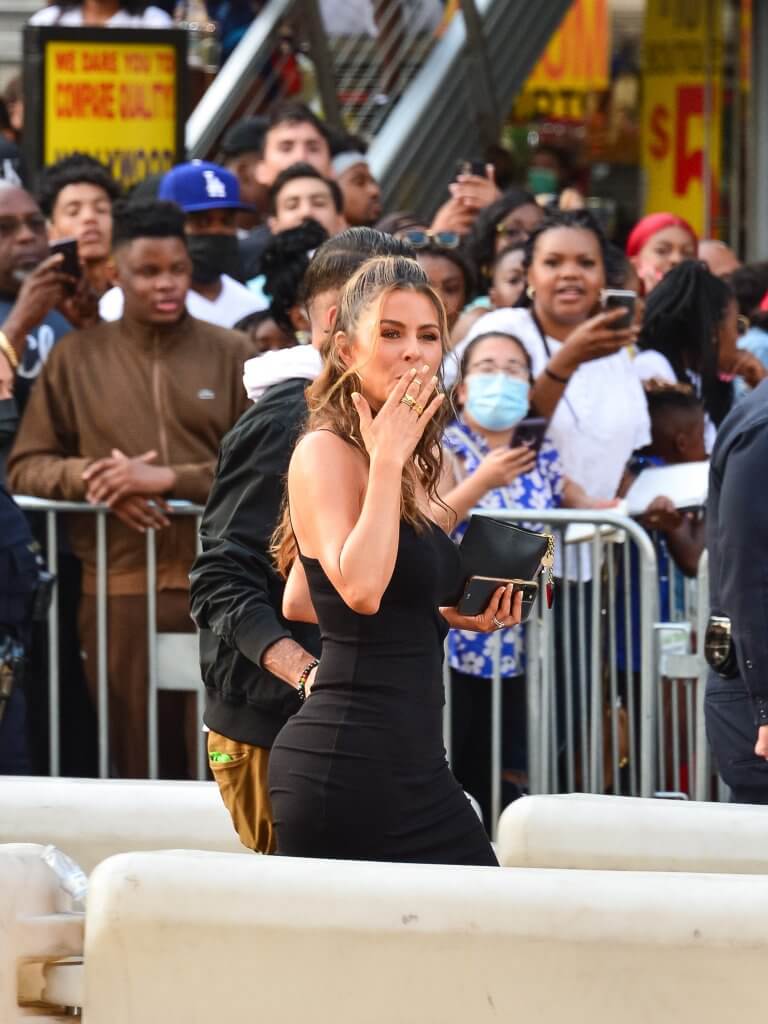 How to Heal
Thanks to her Better Together podcast which draws on her years of reporting for outlets like Entertainment Tonight,  Extra,  E! News, NBC Nightly News and the Today show to feature experts, healers, thought leaders and celebs Menounos has a lot of "tools" in her "toolbox" to give her strength during challenging times. "I've really leaned on it to heal me."
At the moment,  Menounos, 43, is working on something she learned from life coach Tony Robbins: motion equals emotion. "I love being out in nature and walking. It makes me feel so good," she explains. "I've already been working [on my best self] emotionally and spiritually but [now I'm] really focusing on it physically. It is my priority, especially now that I don't have to split that focus with my mom."
Menounos had her own brush with cancer just as she started "quarterbacking" her mom's treatment. She found herself experiencing symptoms of intense ear pain, headaches, slurred speech, blurry vision and exhaustion. Eventually, after deciding to listen to her instincts, she had an MRI which revealed there was a golf-ball-sized tumor called a meningioma pressing down on her facial nerves.
Unlike her mother's tumor, the meningioma was slow-growing and benign,  but that didn't mean it wasn't dangerous. After an eight-hour surgery on her 39th birthday and a few months of lingering side effects, Menounos was back to feeling well again. Menounos, who initially attributed her ailments to stress, gets screened yearly, as doctors told her there is a 6% chance of regrowth.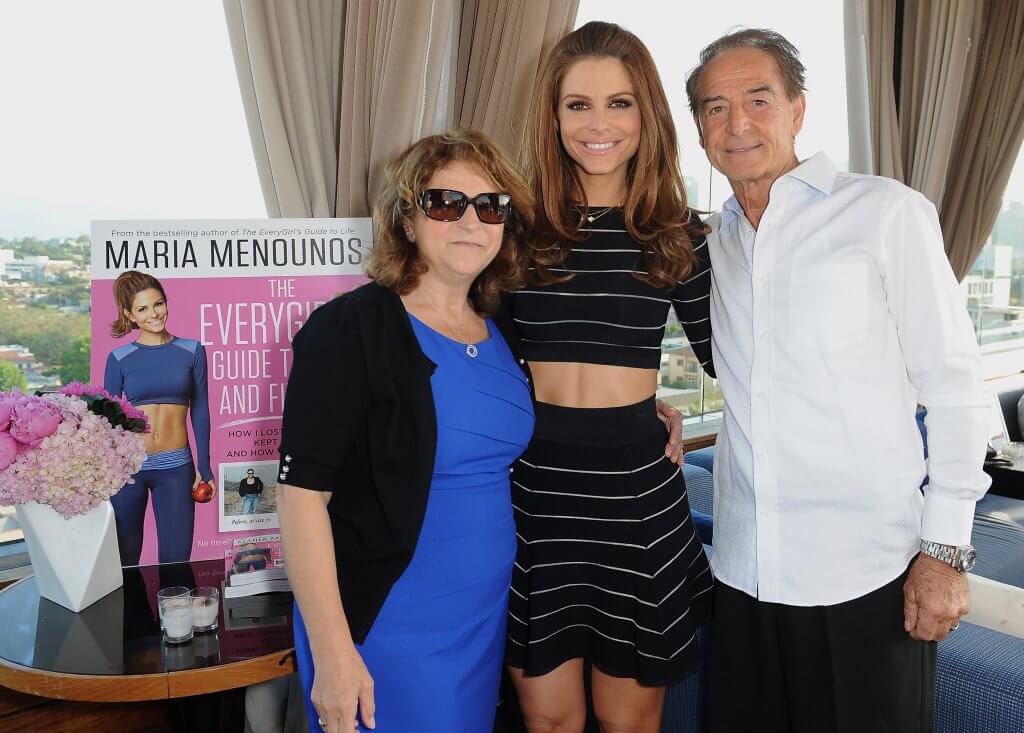 What's In Your 'Toolbox'?
Of course, even with a well equipped "tool box," not every day is Christmas.  "I'll have moments where I'll just burst out in tears at lunch with my husband, in complete and utter disbelief that any of this happened," she admits.  "You know it's a lot when you're in it but when you look back, it's like 'No, it's a lot a lot.'"
In addition to the healing podcast, the double whammy family brain tumors inspired Menounos to become a lifeline to others  more than 100 so far who have reached out after learning of their shared health crises. She offers them what she calls her "cancer CliffsNotes" to ease their battle.
"I have the benefit of knowing where they are going to be mentally when I'm talking to them and then I can pretty quickly assess what kind of level they are on; how much East meets West can they even handle; how much are they going to do outside of the norm because to me it's a complimentary thing," says Menounos.  "You've got to do a little bit of everything. You have to throw the kitchen sink at it because it's so deadly."
The COVID-19 pandemic caused even greater challenges when both her immunocompromised parents (Costas has Type 1 Diabetes) became infected after a home caretaker tested positive in November.  Menounos made a 20 minute documentary on the grueling struggle which led to both their hospitalizations.
While Costas slowly recovered, an MRI in January showed Litsa's tumor had quadrupled in size, resulting in a brain bleed. Ultimately, Litsa was too weak from COVID-19 for any further cancer treatment.
Even with this life and death experience, Menounos still won't "jump" into the country's raging COVID-19 vaccination debate. "I see every side," she explains.  "That's not a popular position to be in sometimes because everyone wants you to pick a side, but I don't consider it not picking a side. I just look at it and say 'I see why some people believe this and some people believe that.' That's why we have freedom of speech. I don't get involved with all that, and I don't watch the news. I don't want to be a part of any of that."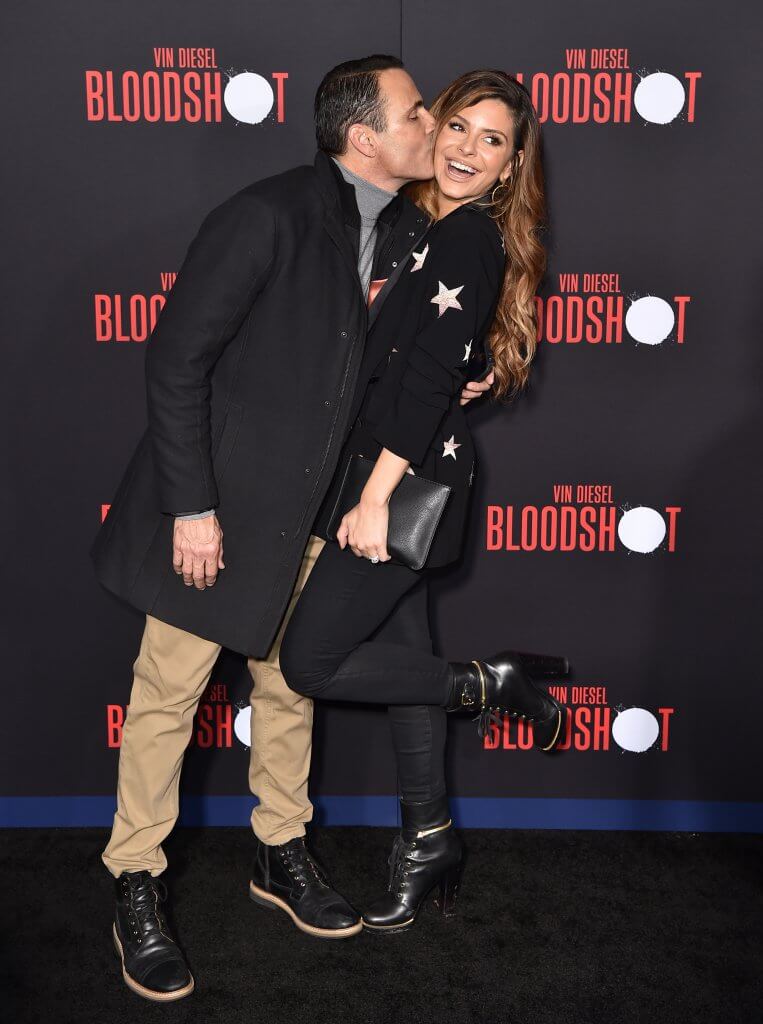 On Surrogacy: 'God Has a Plan For Me'
What part of the pandemic she does want to weigh into is the new perspective she hopes people have gained from this time. "One of things I've always said was 'How do I get people to have the epiphanies I've had from brain surgery and everything with my mom, without getting a brain tumor yourself?' I think that Covid was like that collective brain tumor for everyone where everyone got to see what's really important: We're now stuck at home with our family and at the same time we have the blessing of being home with our family. On top of it, we see that without our health, we're paralyzed. We need our health and we need to love our bodies as much as our careers and our ambitions because it can paralyze an entire globe. It still boggles my mind that this entire world was turned upside down, and it's still on its side."
Menounos's own personal challenge today is a surrogacy that is taking much longer than expected, and that she and Undergaro hope will reward them with a family of their own.
"I'm going to have to continue to go with the flow and trust that God has a plan for me. I just got to surrender to it. I've gotten pretty good at it," she says.  "That was a big thing I've learned along the way. If you believe there's a plan for you whether it's the universe or god, you have to go through the motions; you have to do things that make sense: you got to go work, you got to do all these things.  It's like no matter what we do, sometimes the things that we want is just not the right time. Everything has its season and its moments. Sometimes I can be impatient. Sometimes I can be like, 'Wait hello when is this going to work out? When is this going to happen?' But then I try to get right back into the mindset that I'm being protected. I'm always guided and everything has to be for my higher good."
For aspiration and inspiration, Menounos calls on a quote from Rocky Balboa: 'It ain't about how hard you hit, It's about how hard you can get hit and keep moving forward.'
"I really do think about the greats in this world.  They might get knocked down, but they pull themselves up and they get back in the game," she says. "I can't say I know for sure I'm always going to, but I've been grateful that I've been able to so far."
Learn more about SurvivorNet's rigorous medical review process.
---