As actress Marlee Matlin relates it, being deaf is just a fact of life. She, her family and others around her have learned to adapt.
Rather, it's cancer that is the real adversary, taking a toll on three members of her family. Both her mother and a sister-in-law were able to beat back breast cancer. Her father wasn't as fortunate, losing a fight with multiple myeloma.
Read More
Matlin, starring in
a well-received new film,
the heartwarming family drama
CODA
, still talks admiringly about her dad, Donald Matlin, now eight years since his passing.
"He was the one who always said 'try,'" said Matlin through her longtime sign-language interpreter. Dad "wasn't a signer, but was a very good finger speller. And he would fingerspell T-R-Y." And he said it often enough that when he would simply sign the letter T, his meaning was clear. He didn't need continue to the other two letters.
The father's compassion made a big impression. Hailing from a working-class family in Illinois, Matlin honed her acting skills to the point that her deafness — she'll correct you if you blurt out "hearing impaired" — didn't stop her from succeeding. She is still best known for winning the Academy Award for best actress in 1987 for her captivating performance in Children of a Lesser God. She was 21 at the time, the youngest actress to receive the Oscar for best actress and still the only deaf person to win moviedom's most coveted prize.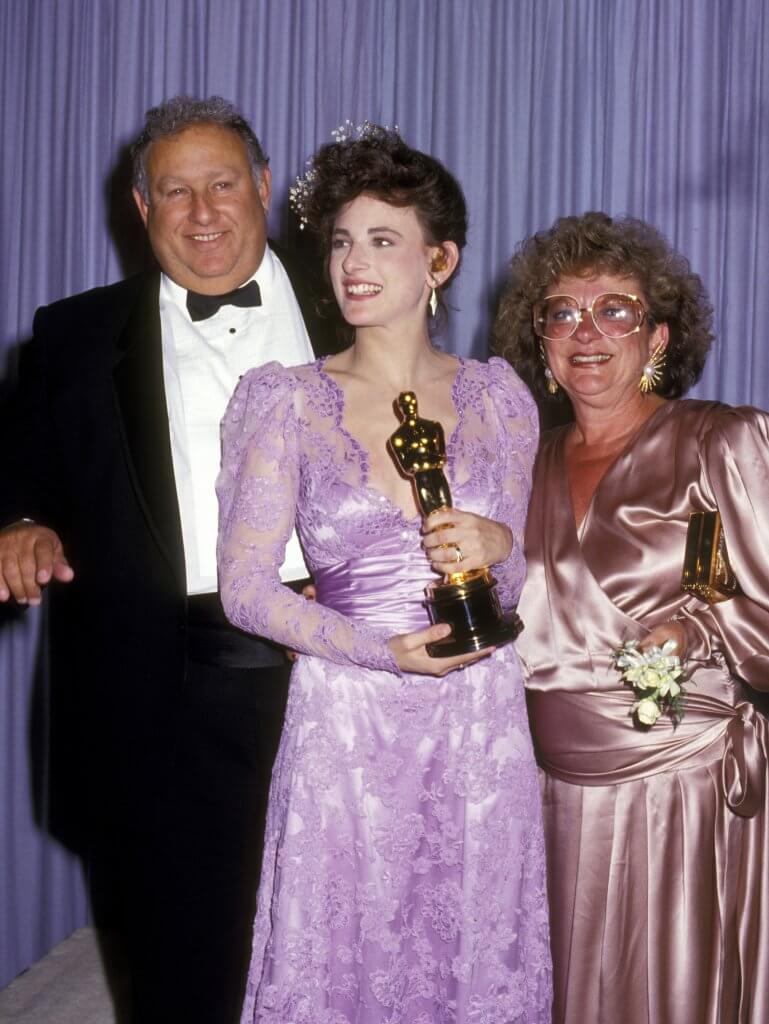 The owner of a used-car lot, Matlin's father was "my biggest cheerleader" and was supportive of her acting career despite working six days a week. But perhaps as a result of his toughness, he was hardheaded by doing his best to avoid making doctor and dentist appointments.
"He didn't take his own health seriously and he should have," she said. "We asked him to take care of himself and he was like 'yeah, yeah, yeah. Don't worry about me. Worry about yourself.'"
'They Live In My Heart'
In his final days before dying at 83 of multiple myeloma, cancer that attacks plasma blood cells, he was only half-conscious, but she says she was able to be at his bedside. He would wake in short bursts, long enough for her to express her love for him during maybe 15 seconds of interaction. "So I really cherish those memories and they live in my heart and that's what keeps me going," Matlin said.
Now 55, Matlin credits the work ethic instilled by her father for her being able to continue to land juicy film and TV roles at an age when many other actors' careers have started to flounder.
"There's no secret. I hustle. I just hustle every day and I don't give up. It goes back to 'try,'" she said.
It's an attitude not unlike that of her role in CODA, playing now in theaters and available on Apple TV. She plays a wife to a deaf commercial fisherman in Gloucester, Massachusetts, and mother to two older children, one deaf, grown son and the other a daughter who is a high-school senior with normal hearing. The daughter becomes annoyed at always having to interpret for the three of them, being relied upon as their conduit to the outside, speaking world. The family, behind on his bills, struggles to find ways to get ahead.
CODA plays out in two ways in the film. Since the daughter has embarked on a singing career, coda takes on a musical reference: it's a concluding passage of a piece. But CODA also stands for "child of deaf adults," the ones often tapped to communicate in their own family as well as to outsiders on behalf of their parents.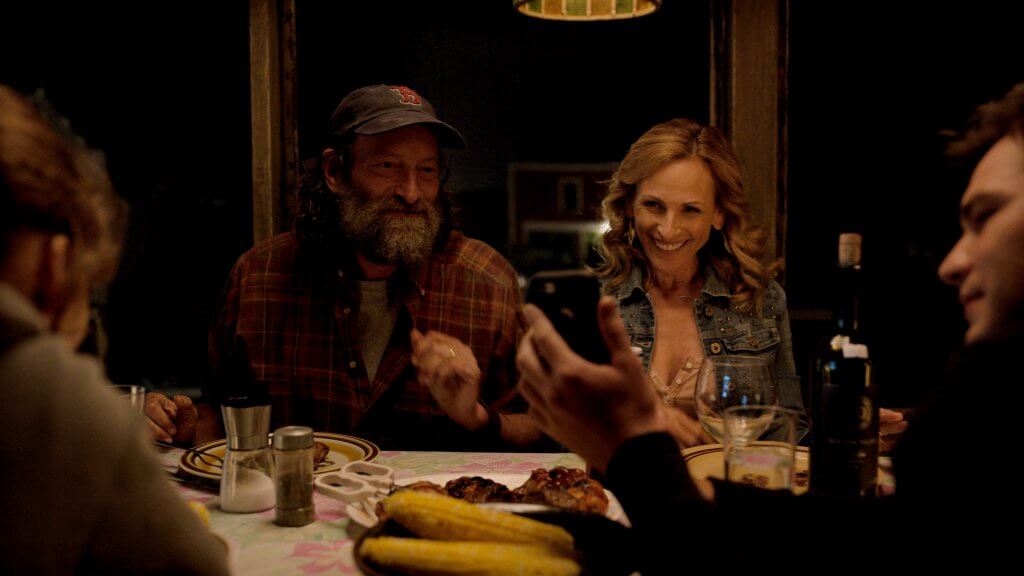 The Importance of Love
Matlin said she and actor Troy Kotsur, who plays her husband, were able to bring their own deaf world to their parts. For instance, they improvised their dialogue when it came to signing during a scene in which their daughter, played by British actress Emilia Jones, is on stage during a choir performance. They are chit-chatting away with sign language — viewers can follow along via subtitles — as if they had lost interest in the performance. (Matlin said the director, who had a sign-language expert at his side during the production, loved the improv and kept it in the movie.)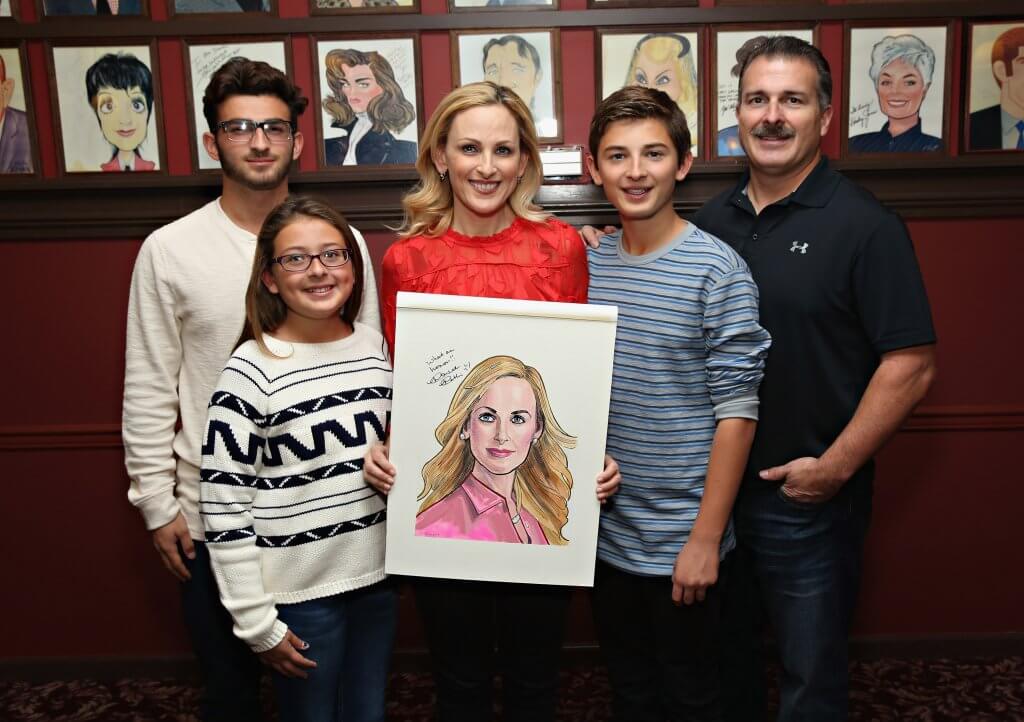 Matlin said when deaf people lose track of what is being said around them, their interest wanders just as anyone would under the circumstances. They may converse in sign language between themselves.
In another poignant scene, Matlin's character confides to her daughter that she had secretly hoped that she had been born deaf. That way, she was sure they would so form a closer mother-daughter bond.
Matlin agrees that whether it's deafness or cancer, we all will face our challenges. There's no avoiding them.
"There is no perfect family," Matlin, the mother of four, said. "However, there is always love."
Learn more about SurvivorNet's rigorous medical review process.
---